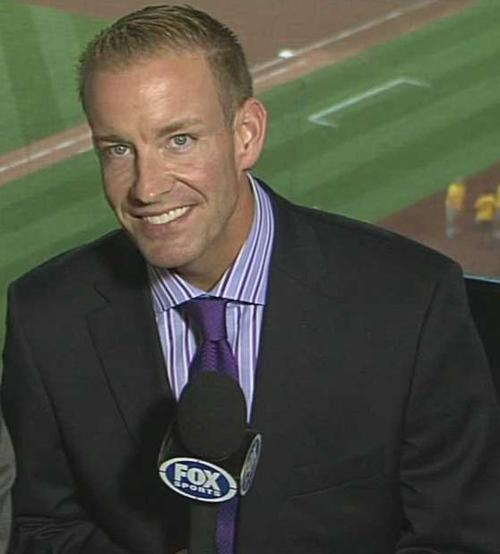 It's the second year of "Where's Dan McLaughlin?,'' the Fox Sports Midwest mystery show that unfolds during the baseball season. That's the burning question some viewers of FSM's Cardinals telecasts have been asking.
McLaughlin, FSM's lead Cards play-by-play broadcaster, hasn't called a Redbirds game in two weeks. That's led to a bevy of inquires from viewers, from "Is he sick?'' to "Did he have another incident and get fired?"
The answer is no to both — his absence is directly tied to FSM being in its second year of a merry-go-round of announcers, and "Danny Mac'' is set to come back to call the Cards-Brewers contest tonight.
He used to be there all the time, but last year when FSM expanded its Cards schedule to about 150 telecasts it began limiting him to 100 in order to give Rick Horton continued exposure. (Horton had been working as the commentator on the approximately 20 Cards games KSDK, Channel 5, carried before losing them to FSM.)
But the second year of the McLaughlin-Horton tradeoff — which also affects analyst Al Hrabosky— continues to create confusion among viewers. For about 50 contests, it's McLaughlin on play-by-play and Hrabosky as the analyst. For approximately 50 others, Horton does play-by-play with Hrabosky as the commentator. And there are 50 or so occasions when McLaughlin is the play-by-play voice with Horton as the commentator.
The jigsaw has them each doing about 100 games, and FSM executive producer Kevin Landy said McLaughlin's recent prolonged absence is a by-product of having to juggle the calendars of all three, plus the added complication of dealing with schedule changes caused by Fox and ESPN taking games away from FSM.
"When schedules change ... sometimes guys will be out of the rotation for a little longer than would be usual,'' Landy said Thursday. "When we're trying to balance the schedule with three guys, and the overlay of 50 play-by-play and 50 analyst (assignments) for Horton, it doesn't work out to be perfect and we deal with that.
"There was no intention not to have Dan on for the last 12 games, there was no plan for it, it was just an anomaly of scheduling.''
McLaughlin didn't want to comment on the matter, preferring to keep a low profile as he just concentrates on his assignments after barely retaining his job after being arrested last fall on a drunken driving charge for the second time in 13 months. But it's safe to say he doesn't like the reduced role, and had this to say last year about the demotion:
"I was disappointed, to be sure, but I wasn't going to pout about it,'' he said then. "I don't know anybody that likes to get cut back in any job they do. ... Ultimately, it's their decision on what they want to do ... and I respect that.''
Landy did say that McLaughlin has been a stellar employee.
"Dan has done really well this year,'' he said. "He is a fantastic play-by-play guy and is a great team member.''
Although McLaughlin is back tonight, working with Horton, he has another gap in his schedule this month before returning in late August to be in the booth the rest of the way. He'll be there down the stretch unlike last year when he, the lead man, was on only one of FSM's final 12 Cards telecasts as they completed their miracle run to make the playoffs then win he World Series.
"Legitimately (it's) the most important part of the schedule when he'll be there,'' Landy said. "But then again, it's not because we're putting him there for that specific reason. That's just another quirk in the schedule.''