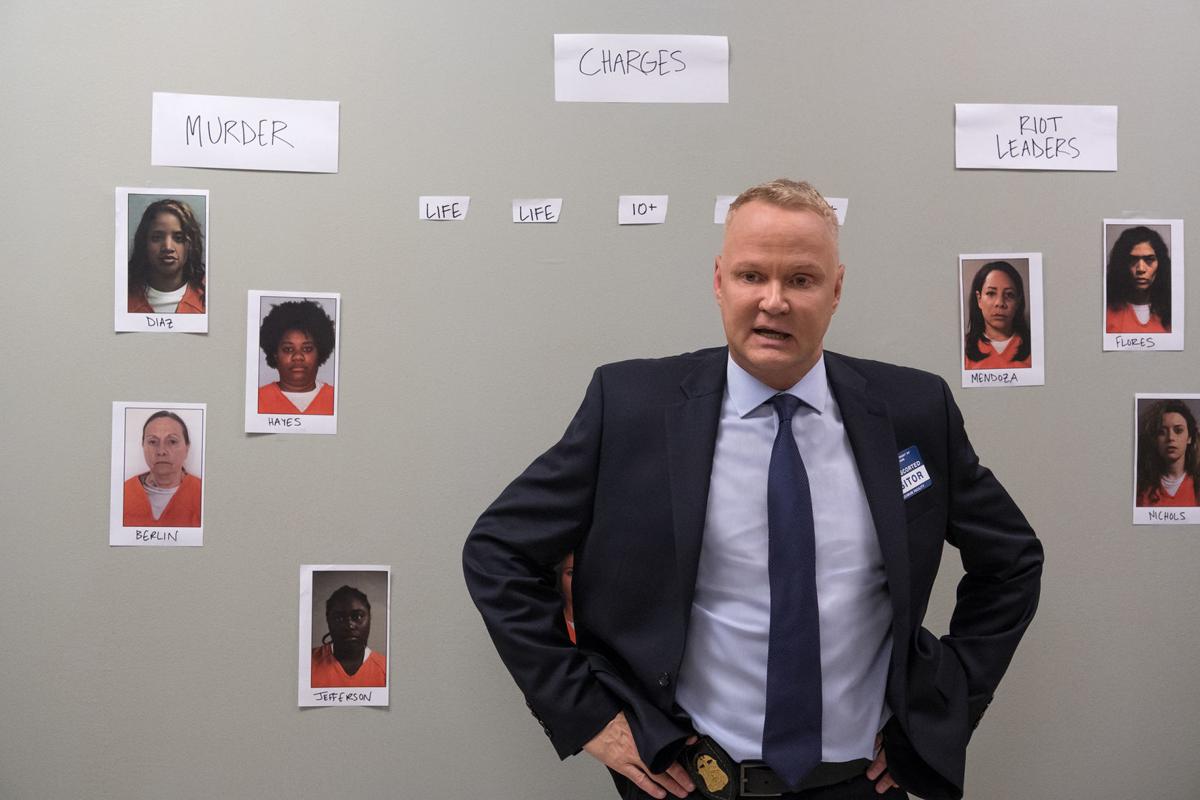 Michael J. Burg looks vaguely familiar.
The actor, who grew up in Rock Port, Mo., has more than 50 movies and television shows to his name, but he has rarely had a major role.
He played Truman Capote in the TV movie "The Audrey Hepburn Story." He played Truman Capote in the TV series "Life on Mars." He played Truman Capote in the Lasse Hallstrom film "The Hoax," though his scenes were cut. In the Oscar-winning movie "Capote," he played Tennessee Williams.
One of Burg's biggest roles to date was a recurring part as Mad Anthony Wayne, a general in the Revolutionary War, in the television series "Turn: Washington's Spies." Burg, who has long lived in New York, says he is occasionally recognized on the street, especially after one of his more popular roles (such as an episode of "Broad Street") is rerun.
"I guess in New York City, I'm a semi-semi-name. The people in the industry know me," he says.
But he is on the cusp of bigger things — to be a semi-name, he jokes. In the new season of "Orange Is the New Black," which is available Friday for streaming on Netflix, he plays Mark Bellamy, chief investigator for the FBI, who is looking into the prison riot and deaths of an inmate and guard at the climax of last season.
In keeping with the black-comic tone of the popular series, Bellamy is a serious character with plenty of comic overtones.
"The show is sympathetic to the inmates, and I'm there to investigate the inmates," Burg says.
The character appears in the first three episodes of the season and the last three episodes. Even including the historical figure of Mad Anthony Wayne, he said it is the best role he has played with a character arc.
He auditioned for casting director Jen Euston, who also did the casting for "Girls" and "Unbreakable Kimmy Schmidt."
"She said, 'It's fantastic, thank you.' That's the kiss of death, always. I left, and I thought it was so weird, because I thought it was so perfect. I thought I had the part, and I never think like that. A couple of weeks later, they called and said I had a part. I didn't even have to come in again," he says.
Burg left his small hometown of Rock Port, population 1,318, when he was 19 to move to New York City. There, he attended the prestigious American Academy of Dramatic Arts and studied acting privately with the equally prestigious Estelle Parsons.
But he still gets back to Rock Port — about halfway between St. Joseph and Omaha — two or three times a year. "Everybody knows everybody where I'm from," he says, and "they get a kick" out of his career.
In Rock Port, he manages a farm of several hundred acres that his ancestors bought in 1880 for $18.80 an acre. "Somebody had a sense of humor," he says.
The farm grows soybeans, corn and more, and part of it is leased to a wind company for windmills. Rock Port, he says, "is the only town in America that is entirely generated electricity from windmills."
It is also the location of one of the two independent films he has executive produced, "Turbine." Part of the movie was filmed on his farm, but "it didn't really have anything to do with turbines. It was about a guy who worked at a turbine company," he says.
The 2011 film got some play on the festival circuit, including a slot at the St. Louis International Film Festival.
Burg says he would be interested in producing more independent films, but to do so takes money. Meanwhile, he keeps busy with roles in such shows as "Ray Donovan," the Liev Schreiber drama soon to begin its sixth season on Showtime.
He'll see what the exposure in "Orange Is the New Black" brings him. Maybe it will even make him a semi-name.
"It's a great show, and I'm very, very proud to be in it, because of the writing. I mean that sincerely," he says.
What "Orange Is the New Black" • When Season 6 available Friday • Where Netflix • More info netflix.com/orange
Your viewing guide to the day's top shows and viral videos.