Fresh from the final season of the acclaimed Netflix comedy-drama "Orange Is the New Black," Lea DeLaria is jumping to Hulu for the hyper-noir revenge drama "Reprisal."
The Belleville native who now lives in New York City found new fans with her portrayal of no-nonsense inmate Big Boo on "Orange," which ran for seven seasons. Now, DeLaria is poised to take on even more with her larger-than-life portrayal of Queenie, seen covered in blood in a trailer for the violent new show.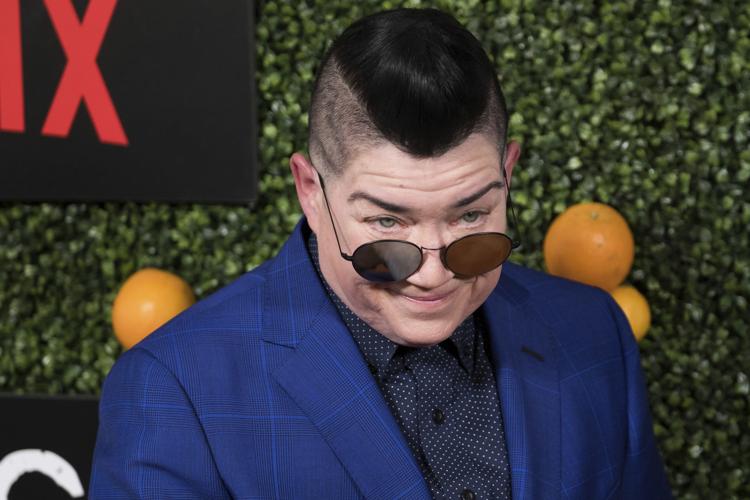 "Reprisal" stars Abigail Spencer, formerly of NBC's "Timeless," and also includes Mena Massoud, Rhys Wakefield, David Dastmalchian, Wavyy Jonez, Craig Tate and Rory Cochrane.
"What I say about it is if Quentin Tarantino and David Lynch had a baby, it would be this," DeLaria says. "I feel really good about this show."
DeLaria is also a comedian and singer — she performed at Jazz St. Louis in January — and mulling her next album, the follow-up to "House of David" (2015), a tribute to David Bowie.
But for now, she's focused on "Reprisal."
Q • What's the story behind "Reprisal"?
A • It's very dark, very noir, hyper-noir. It takes place in this special world created by Josh Corbin (executive producer). It looks like America in the '50s or '60s, but people have flip phones. It's a fantastical world where you're not sure where it is or when it is. First and foremost, it's a revenge tale. Abigail Spencer plays Doris, out for revenge on her brother and ex. They tried to kill her, and she's out to get them. They run a gang of gearheads, and Queenie is one of the top gearheads. Besides being a gearhead, she runs the burlesque show, and she's the star of the burlesque.
When I'm onstage, I look like a drag queen. When I'm off stage, I look like me.
Q • What attracted you to "Reprisal" and Queenie?
A • Paying my rent (laughs). When I read it, I'd never seen anything like it. The last time I said that was with "Orange Is the New Black."
Q • What's your favorite thing about "Reprisal"?
A • I love how it tells this interesting tale where these men underestimate these very strong women including Queenie. There are strong portrayals of how they get over on these guys. That's great. It's very bang-bang shoot-em-up. I'm a member of a gang driving bad-ass cars. But the men keep overlooking the ability of these women. I love the story it tells.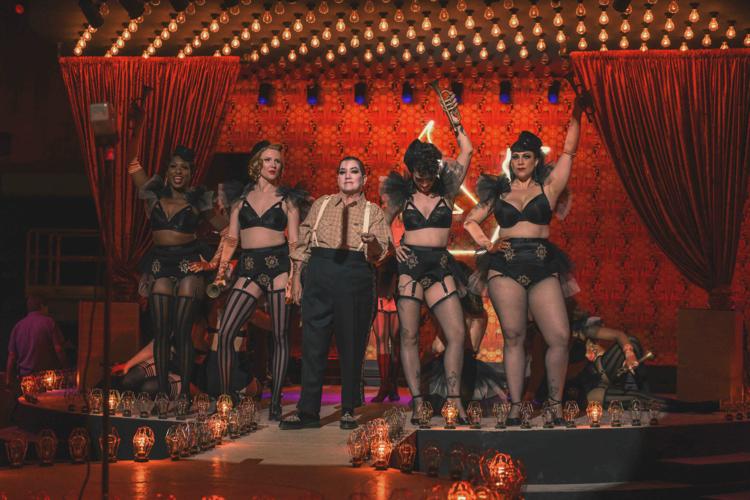 Q • What's your feeling on Hulu's strategy of releasing all the episodes at once rather than weekly, as it does with other series?
A • They're trying to take Netflix and other networks on. And I think it shows great faith in the show.
Q • How are you able to be a gearhead in New York City?
A • I can't in New York City. There's no way. But I go to car shows. They always have car shows, and I have friends with great cars.
Q • What did you think of the end of "Orange Is the New Black"?
A • Of course I miss the show and my friends. But this is the life of an actor. It's a gypsy trade. You finish a show, and it's on to the next one. It's unusual when you're a Mariska Hargitay and on a show for 20 years. "Modern Family" is ending. No one ever thought it would.
Q • What do you have in mind for your next album?
A • I have ideas — too many ideas. I'm one of those people. That's where I am. I've got three ideas. I've gotta nail it down and get it done. I'll be working with the usual suspects. We just have to decide what it's going to be. Right now what's leading is "Funk You," a funk record. I'd do classic funk tunes and take (non-funk) tunes and do them as funk.
Q • Did you make it back home for Thanksgiving?
A • I wasn't home for Thanksgiving. I was watching the Macy's parade. But I was back. My niece, who shall remain nameless, had a baby the week before Halloween, so I came in then to meet my great nephew.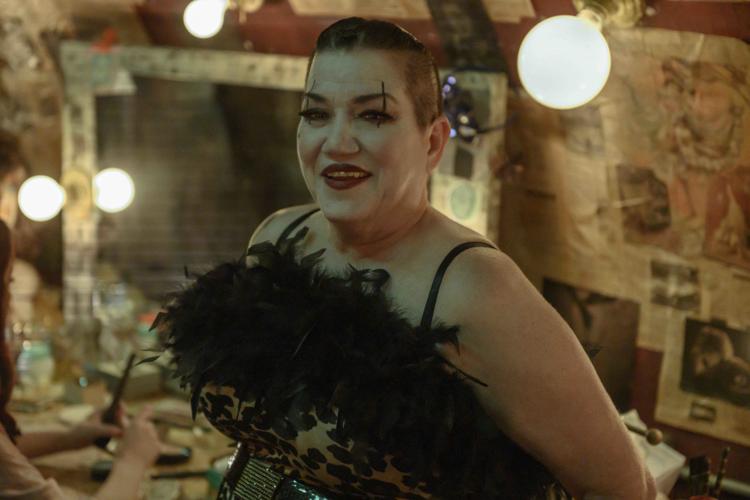 DeLaria originally hails from Belleville, Il., and co-stars on "Orange is the New Black."
Lea DeLaria at Jazz St. Louis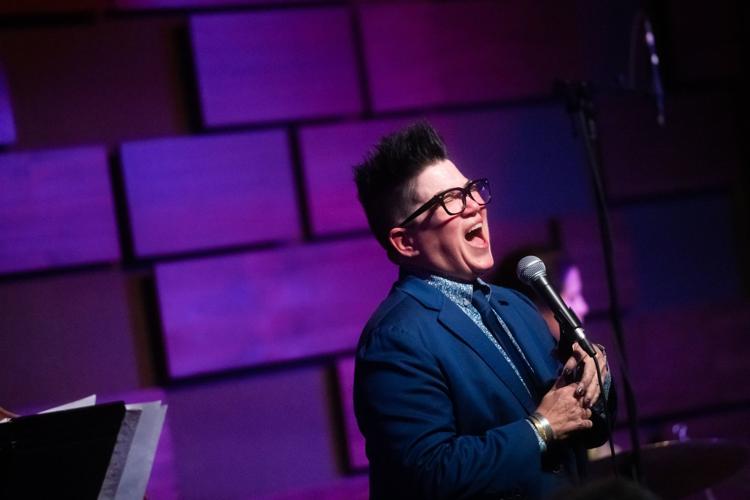 Lea DeLaria at Jazz St. Louis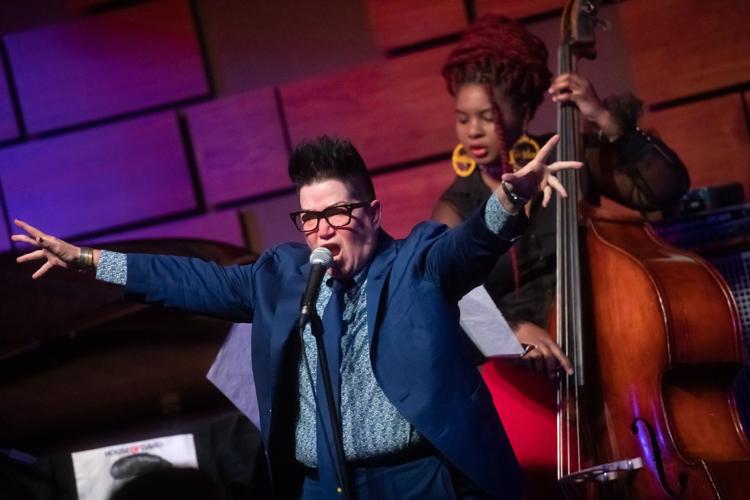 Lea DeLaria at Jazz St. Louis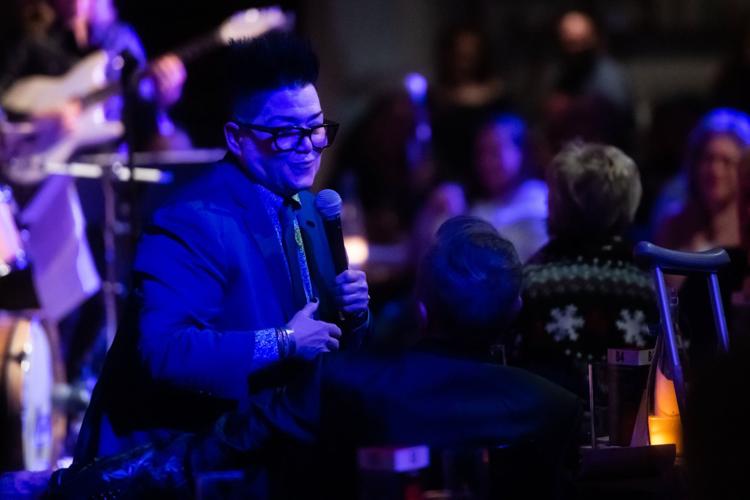 Lea DeLaria at Jazz St. Louis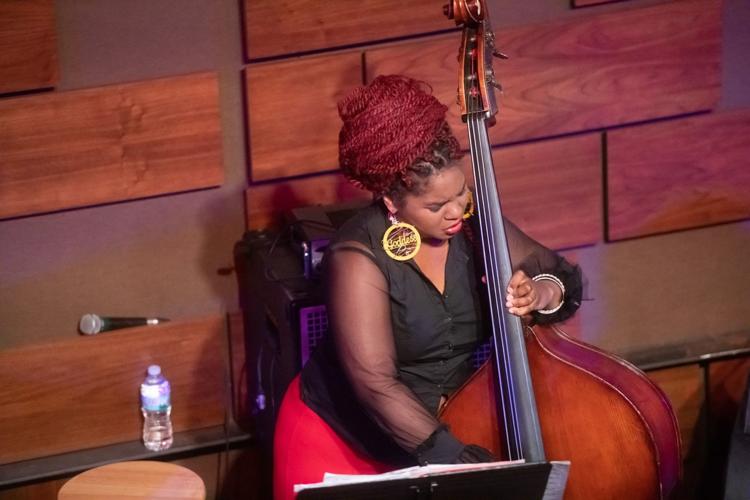 Lea DeLaria at Jazz St. Louis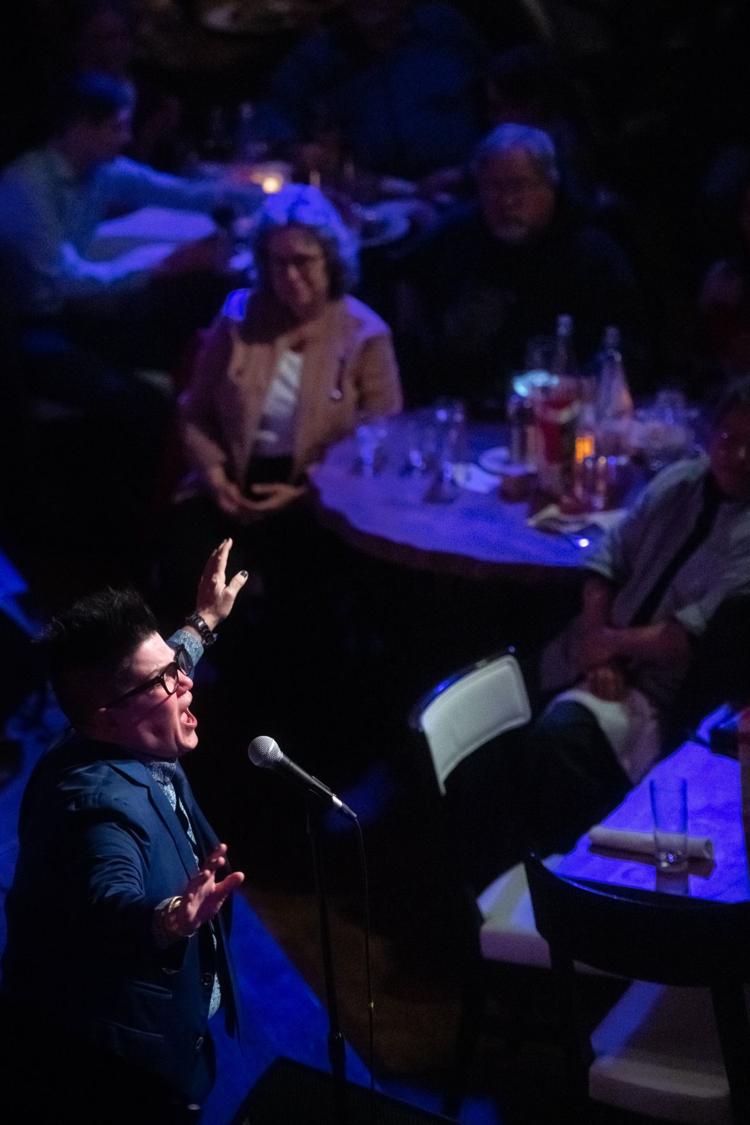 Lea DeLaria at Jazz St. Louis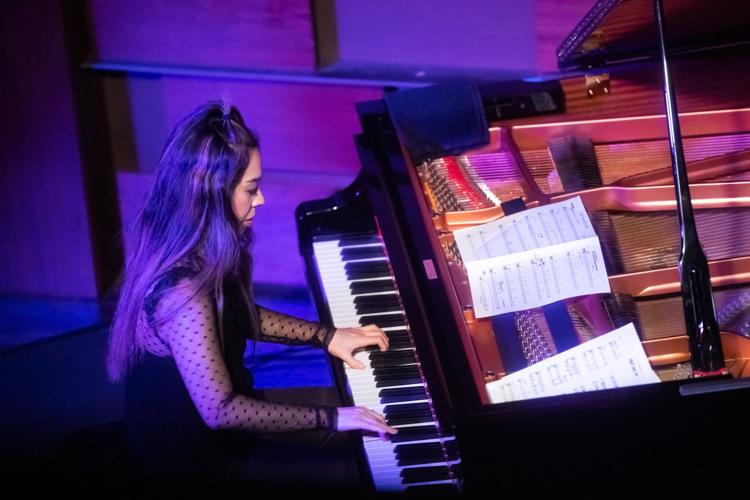 Lea DeLaria at Jazz St. Louis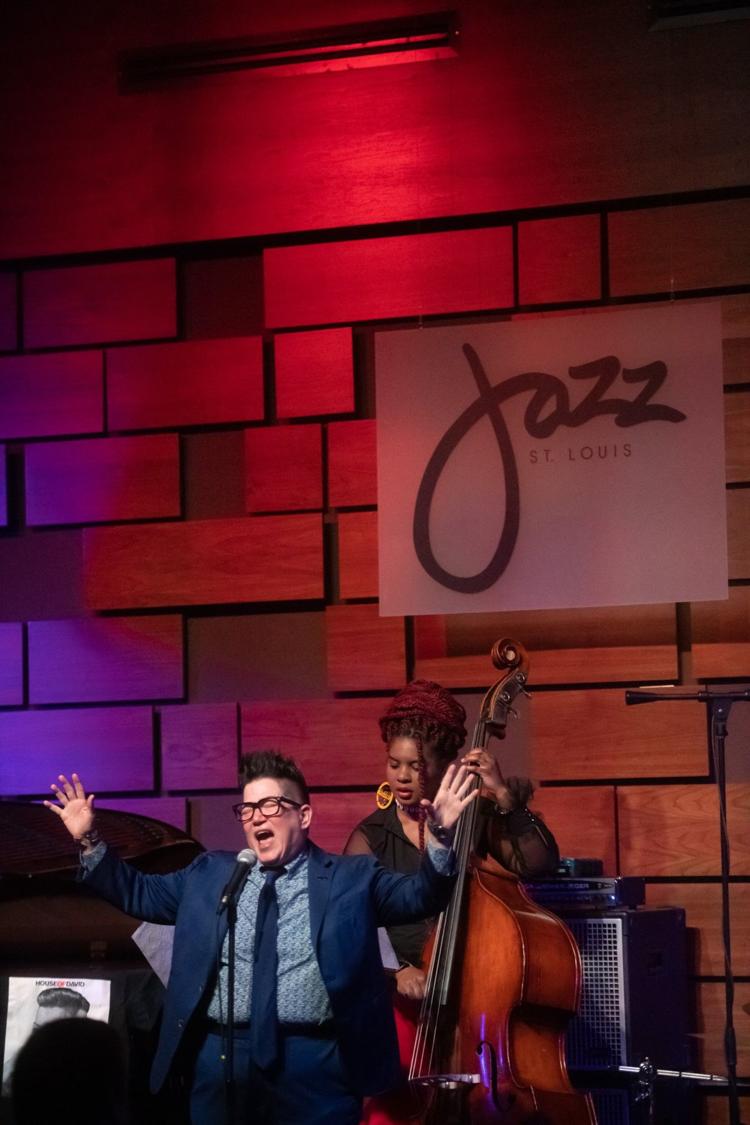 Lea DeLaria at Jazz St. Louis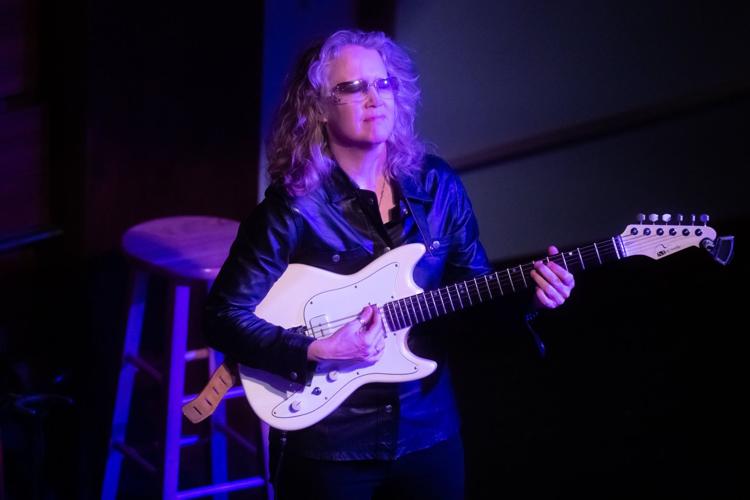 Lea DeLaria at Jazz St. Louis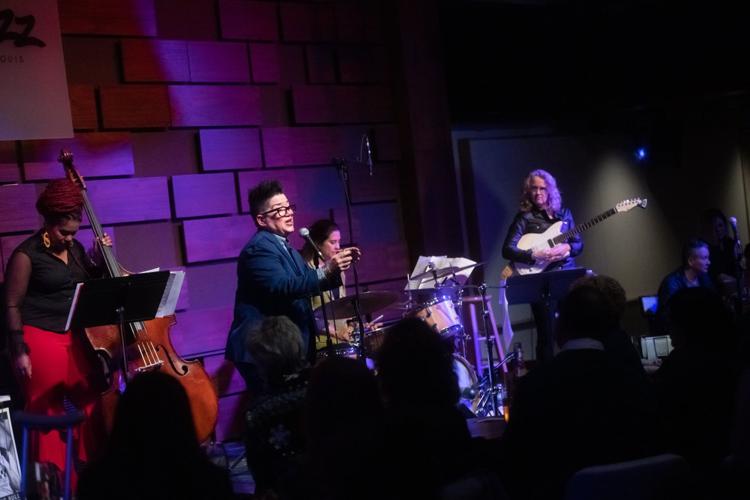 Lea DeLaria at Jazz St. Louis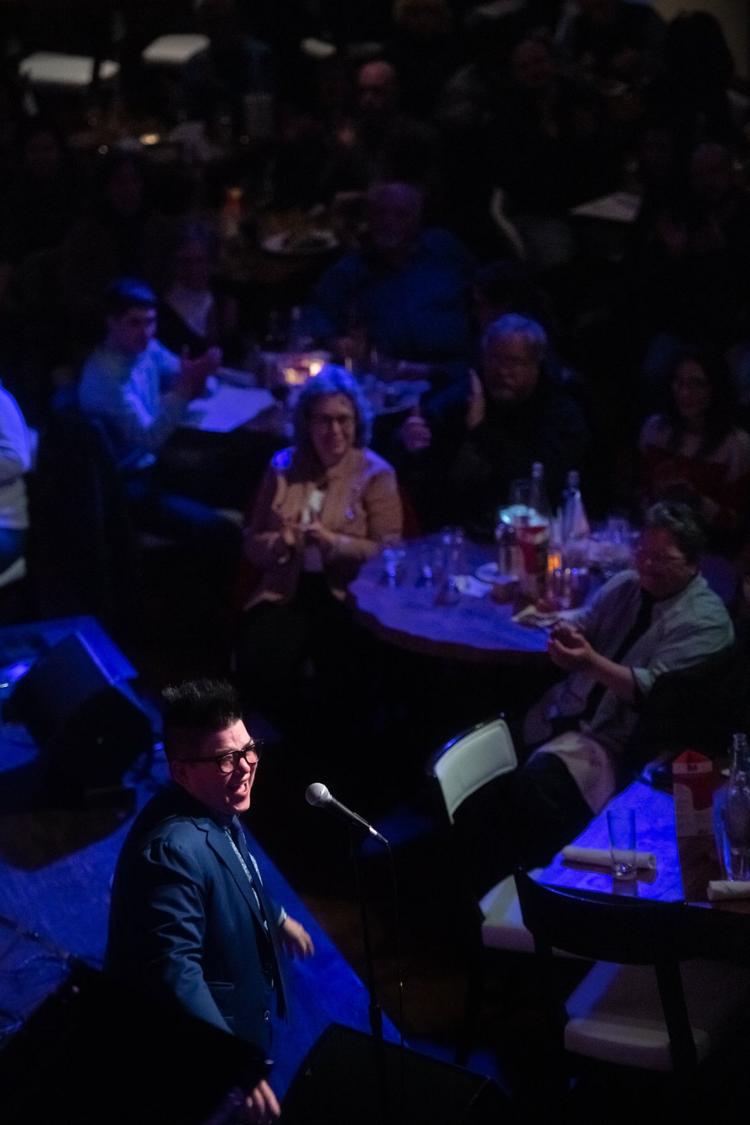 Lea DeLaria at Jazz St. Louis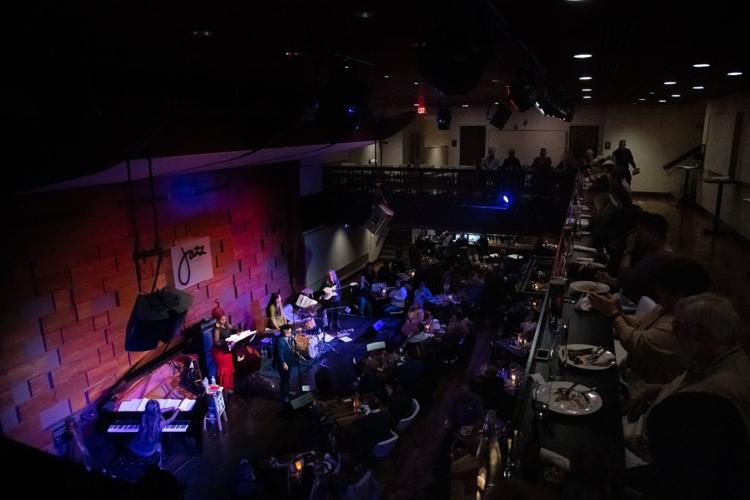 Lea DeLaria at Jazz St. Louis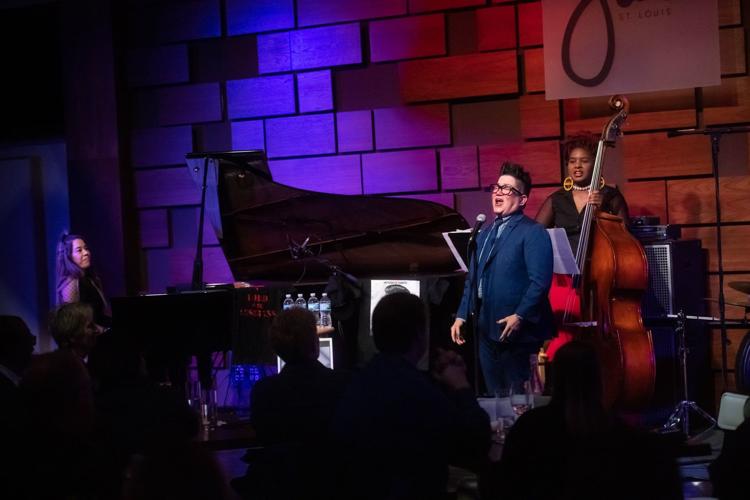 Lea DeLaria at Jazz St. Louis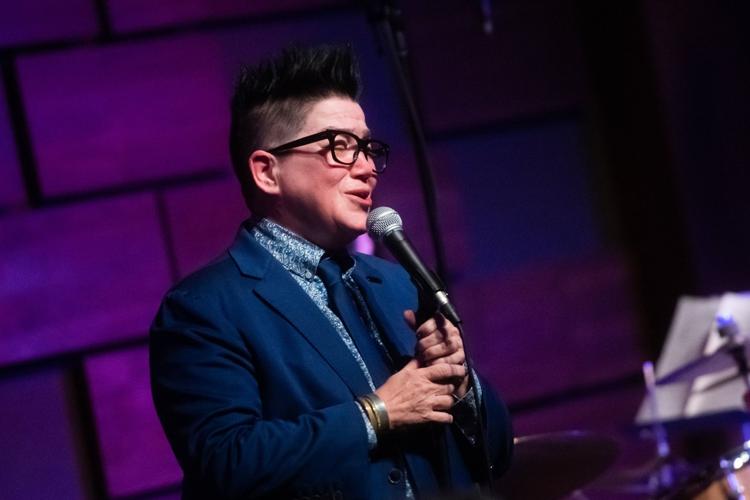 Lea DeLaria at Jazz St. Louis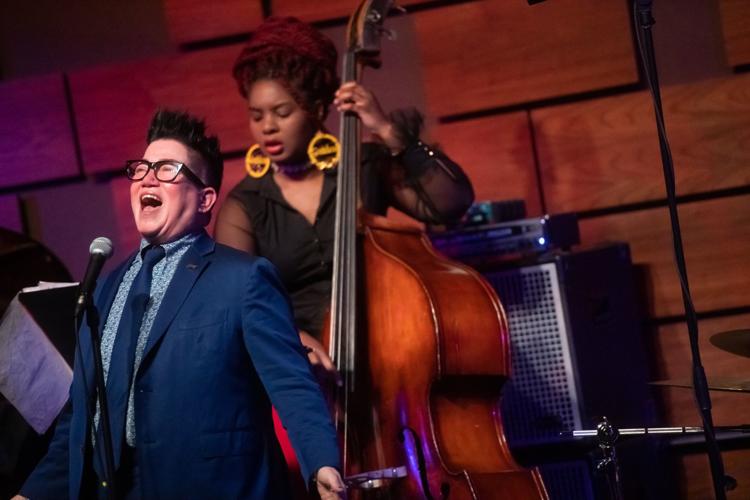 Lea DeLaria at Jazz St. Louis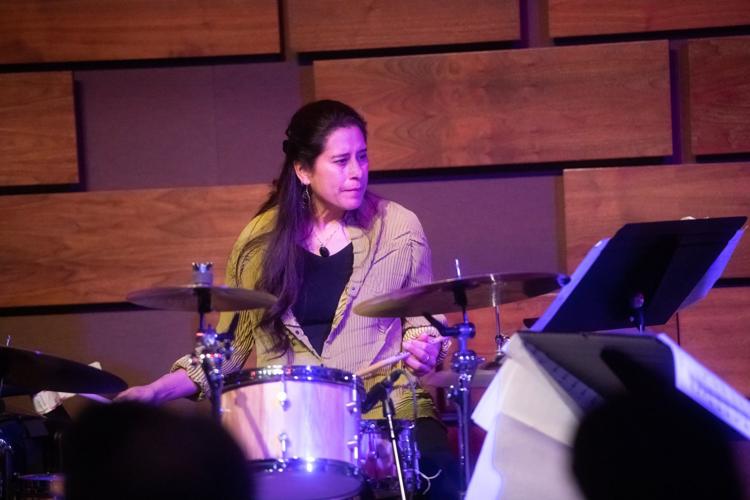 Lea DeLaria at Jazz St. Louis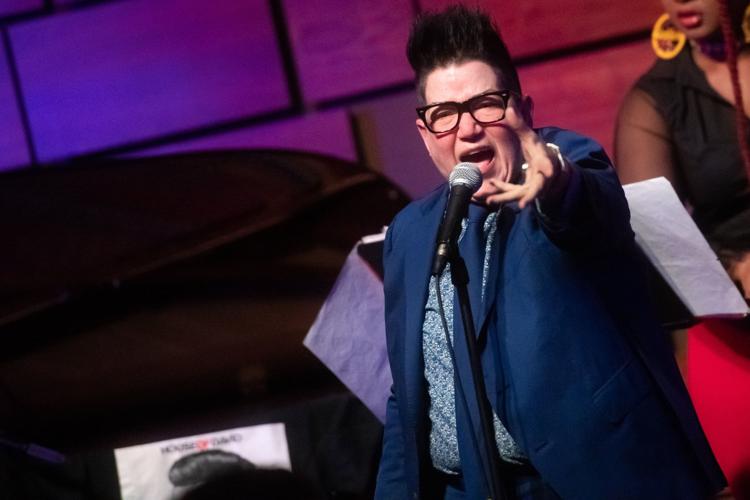 Lea DeLaria at Jazz St. Louis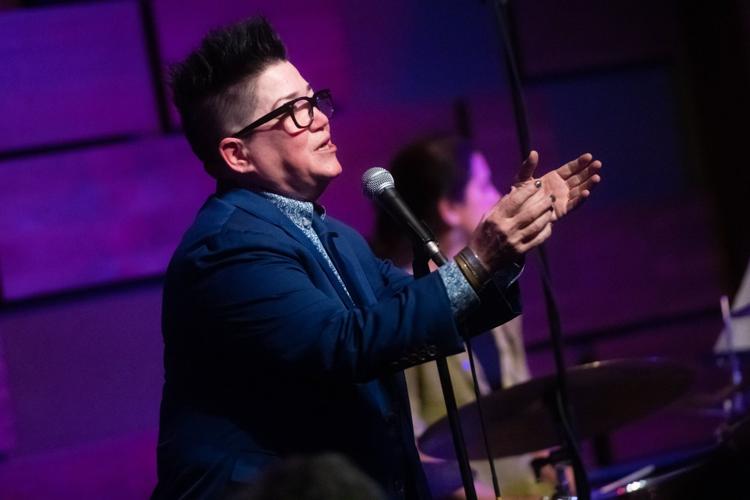 Lea DeLaria at Jazz St. Louis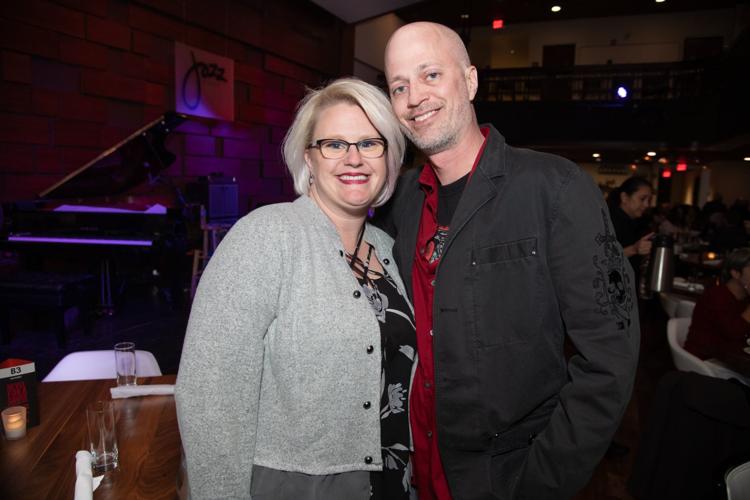 Lea DeLaria at Jazz St. Louis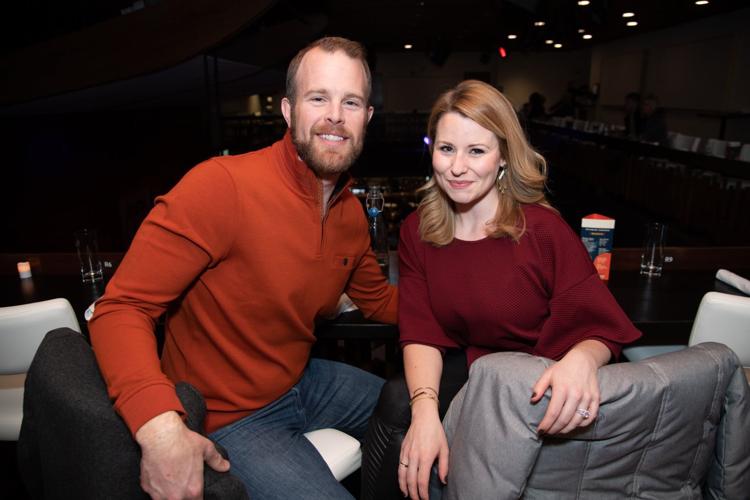 Lea DeLaria at Jazz St. Louis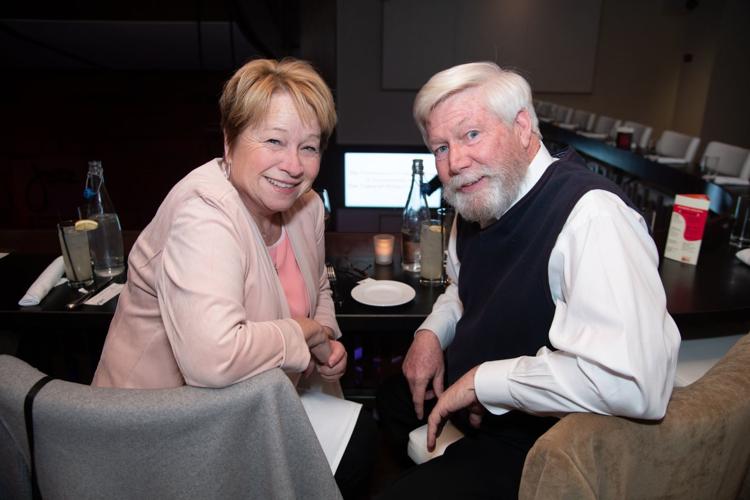 Lea DeLaria at Jazz St. Louis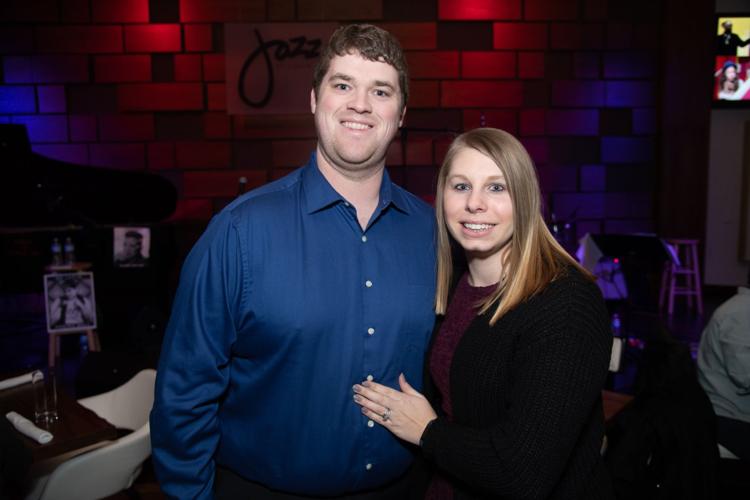 Lea DeLaria at Jazz St. Louis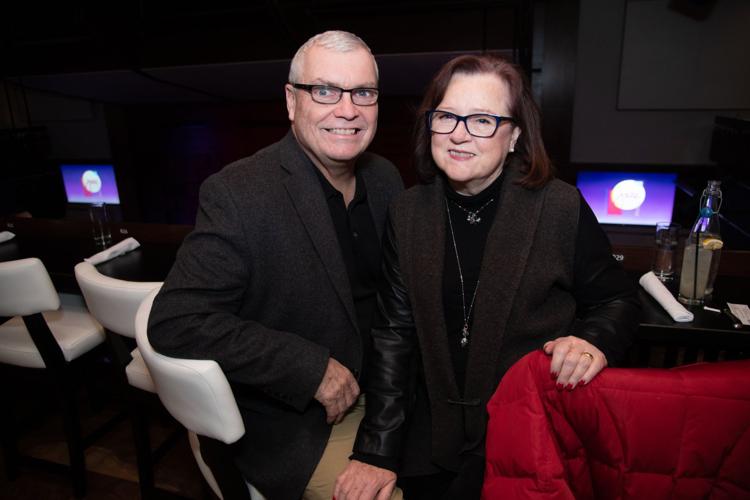 Lea DeLaria at Jazz St. Louis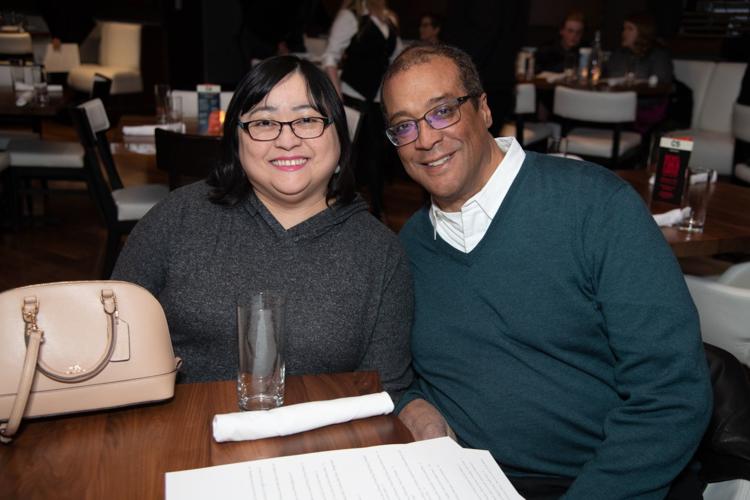 Lea DeLaria at Jazz St. Louis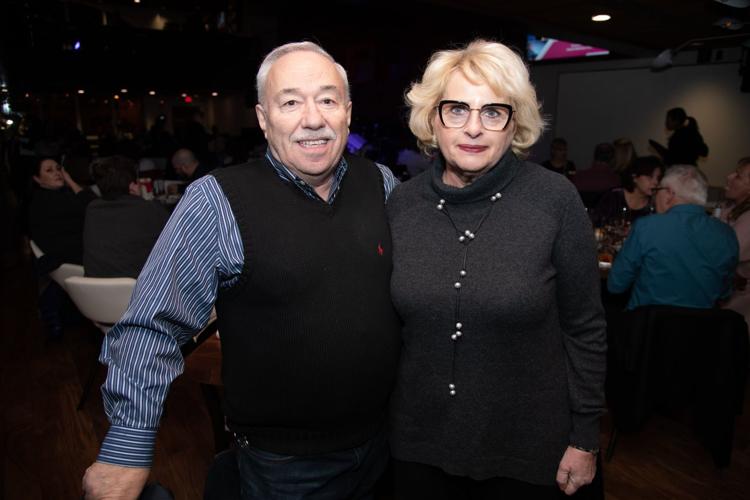 Lea DeLaria at Jazz St. Louis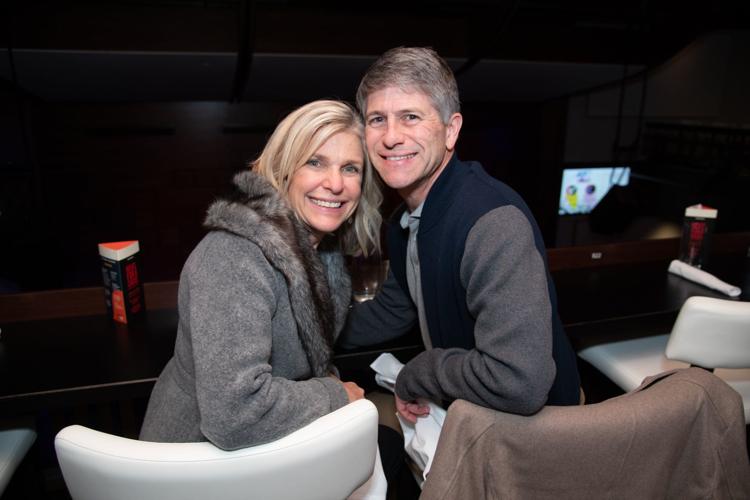 Lea DeLaria at Jazz St. Louis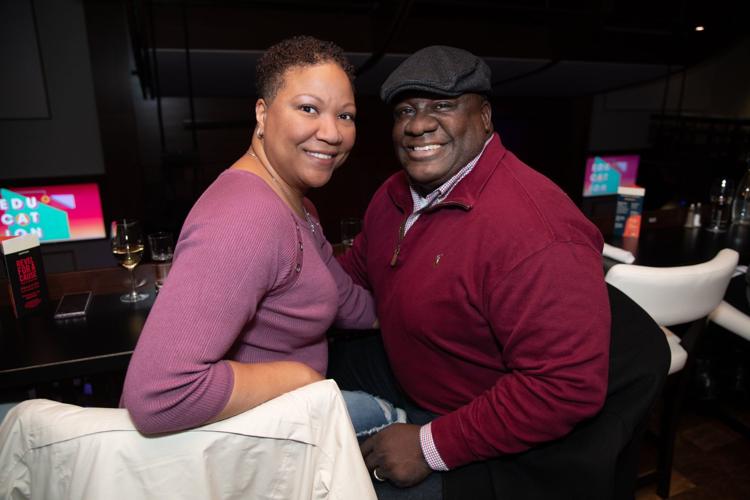 Lea DeLaria at Jazz St. Louis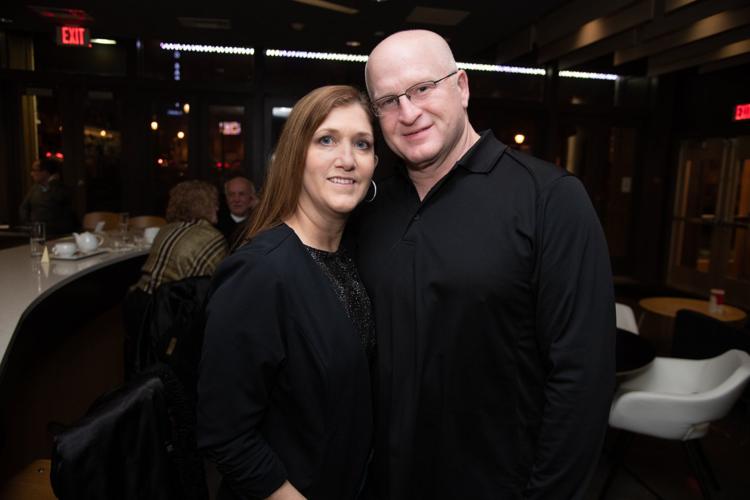 Lea DeLaria at Jazz St. Louis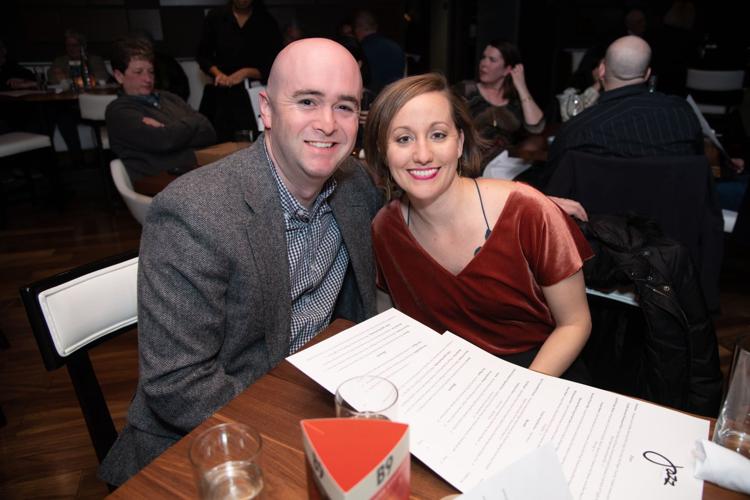 Lea DeLaria at Jazz St. Louis