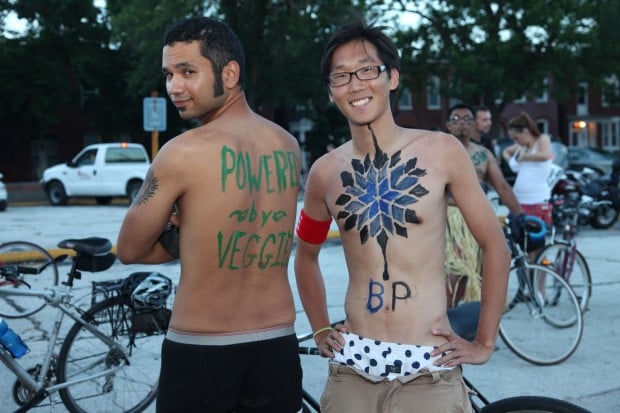 Organizers of St. Louis' World Naked Bike Ride report that 1,000 cyclists participated in the 10-mile ride through St. Louis neighborhoods Saturday evening. That's twice as many participants as in 2011. 
St. Louis' ride now ranks among the nation's biggest. The ride in Portland, Ore., drew 10,000 riders. Some 1,400 cyclists participated in Chicago's event.
Riders are encouraged to ride as "bare as they dare." There were no arrests at the event, and the St. Louis Police Department assisted cyclists through busy intersections. 
The ride promotes cycling and positive body images.