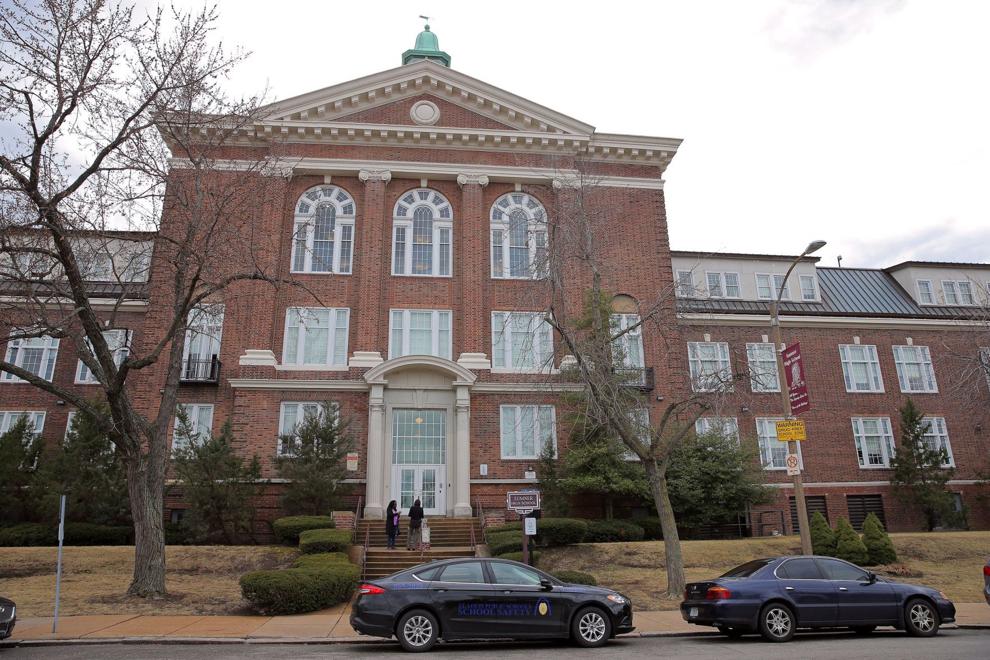 Sumner High School first opened in downtown St. Louis at 11th and Spruce Street in 1875, when the state board of education designated  school for white elementary children as a school for black students of all ages, through high school. It was named the Charles Sumner high school, named for a Massachusetts Senator who fought for the rights of others.
In the 1890s, it established a Normal School in the building to educate black students to become teachers for the black schools, and Sumner moved to a bigger building at 15th and Walnut in 1895. But parents complained about the location, saying it was surrounded by seedy saloons and pool rooms.
In 1908, the school moved to its present-day building, designed by architect William Itner in the Ville neighborhood. The school, long a source of neighborhood pride, graduated rock-'n-roll icon Chuck Berry, singer Tina Turner, opera singer Grace Bumbry, comedian and activist Dick Gregory and tennis hall-of-famer Arthur Ashe. It was the only black public high school in St. Louis until the opening of Vashon High School in 1927.