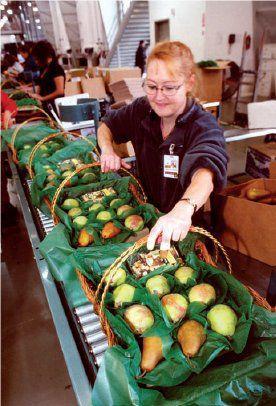 Pears started it all in 1910 when they were marketed as "being so delicious you can eat them with a spoon." Today Harry and David (the names of the sons of the founding pear picker) market gift baskets of fresh fruit, sweets and other products to more than 100 nations.
This tour begins in the assembly building where visitors watch from overhead as a guide explains the gift box packing process underway below. Then guests are whisked to the bakery and candy center where the sweet aroma of the firm's famous Moose Munch permeates the air.
Samples are available at the factory store, and the $5 tour cost is applied to orders of $40 or more.