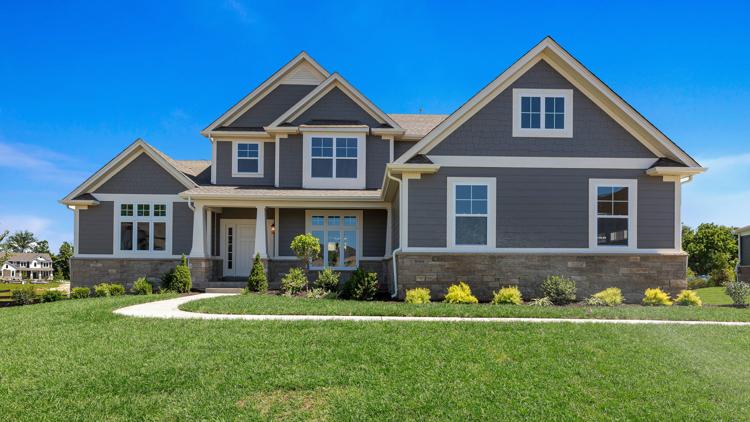 It's that time of year. Bright sunny days with flowers in full bloom, plenty of outdoor activities – and the chance for homebuyers to reap thousands in savings on McKelvey Homes' latest selection of brand-new designer market homes. Beautifully appointed throughout, many of the specially priced market homes also showcase a variety of custom upgrades specific to the particular plan.
For homebuyers, the timing couldn't be better. McKelvey's market homes are attractively landscaped, so the yards are instantly ready for outdoor enjoyment. There's time to meet new neighbors, and families with children can be settled in before the start of the school year. Even more important, at these prices, the investment value simply can't be matched.
McKelvey Homes' neighborhood locations are carefully chosen for their natural beauty, easy access to major thoroughfares, highly ranked schools, and proximity to shopping, dining, and recreational facilities. You'll find move-in-ready market homes in these fine communities.
Ready to make your move? McKelvey Homes is ready for you in these preferred communities: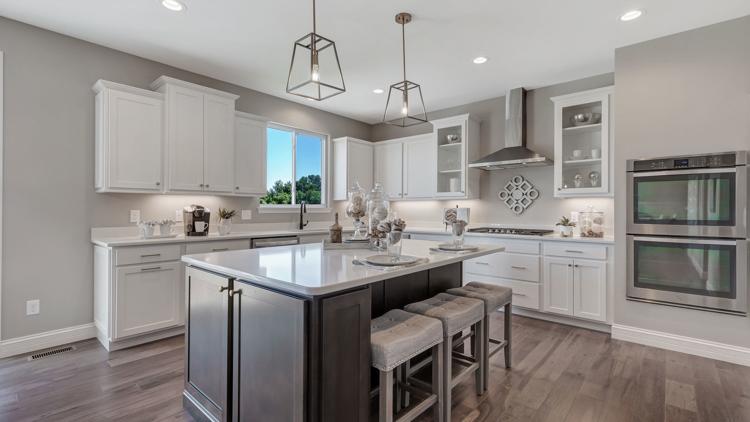 Muirfield Manor (636-379-6880): Off Feise Road in O'Fallon. This tree-lined, cul-de-sac haven is the pick of the crop with its phenomenal savings on two gorgeous Designer homes. The 4-bedroom "Provence" is sale-priced at $519,358, a savings of $29,847, and features a see-thru fireplace between the great room and hearth room, a vaulted bath in the main-floor master suite and a step-bonus room on the upper level. Reduced to $539,530, a savings of $31,917, the "Muirfield" includes an expanded 3-car garage, oversized island in the gourmet kitchen, and a bonus room, loft and Jack-&-Jill bath on the upper level.
Schuessler Valley Estates (314-378-2186): A serene and gloriously wooded cul-de-sac enclave off Schuessler Road, just south of prestigious Sunset Hills. Built in this scenic neighborhood, the split-bedroom "LaSalle" ranch is one of the newest additions to McKelvey's upscale collection and a hit with homebuyers. Loaded with luxury amenities, including a 3- car side-entry garage, James Hardie Siding, a custom kitchen and much more. This market home is sale-priced at $889,750 with an incredible $44,487 in savings!
Bur Oaks (314-691-6500): Showcasing a "Provence" in McKelvey's spectacular new community off Wildhorse Creek Road in Chesterfield. This 1.5-story design is rapidly becoming the builder's most popular model, with its see-thru fireplace, designer kitchen and step-up bonus room. The Provence is sale-priced $799,290 with $19,500 in savings.
Chandler Ridge (314-378-2186): Final opportunity in this prestigious Des Peres neighborhood! The designer plus-appointed "Muirfield' is a once-in-a-lifetime opportunity at its close-out price of $894,416, a phenomenal savings of $28,773.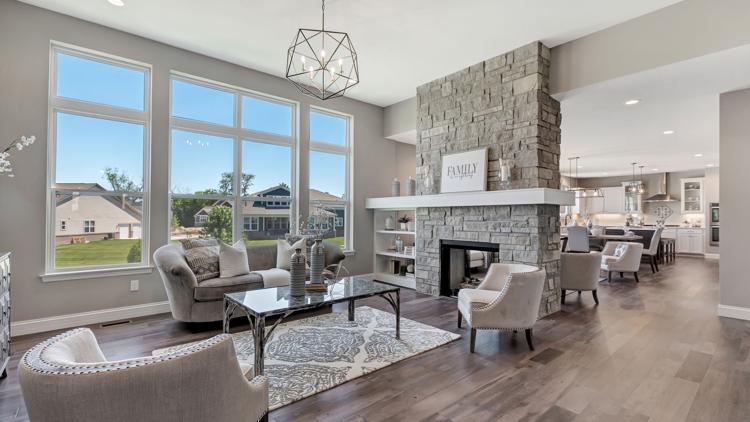 The Villages of Provence (314-831-7227): Just blocks from historic downtown St. Charles. McKelvey's homesites are the largest in this exciting multi-village community. Specially priced at $531,655, a savings of $42,655, a fabulous 4-bedroom 1.5-story "Muirfield" is currently available and move in ready!
For buyers in need of prompt possession, but with a little time to spare, McKelvey has additional market homes under construction with savings up to $12,500 in The Villages at Sandfort Farm in St. Charles City, Wyndemere Estates in Lake Saint Louis, The Villages at Montrachet in O'Fallon and on various custom sites.
For full descriptions of these exceptional quick-move-in opportunities, visit mckelveyhomes.com.

Visit mckelveyhomes.com for a preview of these amazing homes, and don't miss the chance for huge savings!