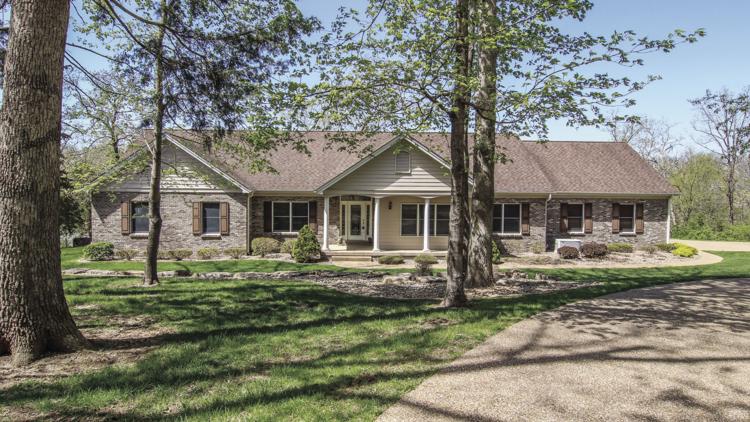 Just a short 30-minute drive from Chesterfield sits Innsbrook, a peaceful resort community with more than 100 lakes, where families can gather to reconnect, unwind and enjoy nature – and each other – without the harried chaos of the day-to-day grind. Innsbrook has no gas-powered boats and its many waters remain peaceful at all times, absent of the raucous partying families may encounter at other popular lake destinations. Visitors and property owners at Innsbrook also enjoy a first-rate golf course, a fitness and aquatics center with a zero-entry pool, lazy river and state-of-the-art workout equipment, an equestrian center, the Clubhouse Bar & Grille, and much more.
Though community events are a big part of Innsbrook's culture – from the annual Independence Day fireworks spectacular to art exhibitions, yoga classes and live concerts – it is the ability for families to enjoy meaningful togetherness in communion with nature that matters most to Innsbrook owners. Kayaking, hiking, fishing, sailing, swimming, bird watching and simply relaxing in a hammock are favorite activities amongst Innsbrook insiders.
Whether you are seeking a home away from home for a relaxing getaway, or considering immersing yourself in nature's wonders year-round, Innsbrook has something for you. Innsbrook's weekend retreat getaways and primary residences come in all shapes and sizes. The home at 1102 Charrette View Dr. is the perfect getaway for those seeking to escape from everyday life but not everyday comforts.
The beautiful modern home is nestled amongst towering oak trees along the peaceful grassy shoreline of Lake Charrette. The gently sloping private 2-acre lot is tucked away at the end of a winding drive so serene that the deer aren't afraid to wander through in a way they wouldn't dare in a busy suburban neighborhood - a photographer's dream!
Perhaps the wildlife, too, want a peek at the gorgeous lake view that is the focal point of the property. Before ever setting foot inside the home, guests are awed by the getaway's secluded vantage point of the gleaming water, gorgeous landscape and stunning outdoor stone patio and fire pit, just feet from the lake and the home's stepping-stone path to its private dock.
The home is also breathtaking in its detailing and high-quality construction, inside and out. Even the aggregate driveway, in-ground sprinkler system and wood-paneled garage received the utmost attention in design. Upon entering the property, sunlight streams in the large foyer through the floor-to ceiling windows and two sets of French doors leading to the family room and formal dining room - outfitted with intricate wainscoting, crown molding, chandelier and recessed lighting. The home has vaulted 9-foot ceilings and special millwork throughout, as well as a mix of beautiful hardwood floors in the main living areas and lush carpets in the office and bedrooms - ideal for game night with the kids or friends.
The open floorplan kitchen and breakfast room features custom ceiling-height cabinetry and a fixed wine rack and sleek wine cooler - so convenient for parties and family gatherings. The family room has built-in shelving and a hand-crafted stone fireplace, but the real draw of this part of the home is the screened patio sunroom, where families won't have to choose between taking in an unobstructed view of the sunrise over coffee, or the sunset with wine chilled effortlessly at home.
This low-maintenance 3,800-square-foot home is perfect for those who prefer the comfort of one-level living with plenty of room to spare. The expansive master suite boasts an additional fireplace, three walk-in closets, and a dual-vanity bathroom with separate Jacuzzi tub and walk-in shower with hinged door.
Innsbrook's world-class golf course and Clubhouse restaurant are only a short walk away from this property, though residents may have a hard time tearing themselves away from their getaway to enjoy the many other offerings Innsbrook provides. The biggest challenge for owners won't be deciding whether 1102 Charette View Dr. meets - and exceeds - their needs, it will be choosing which room or outdoor lakeside feature is most peaceful and relaxing.
Tour this amazing property and others listed by Innsbrook Properties, Inc. from noon- 2 p.m. on Sunday, June 23. No appointment is necessary to tour open houses held each weekend.