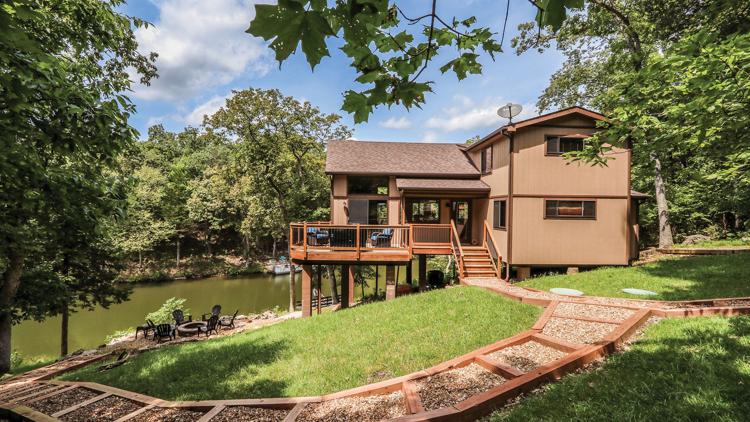 With school back in session and the long summer days beginning to grow shorter, many families find wrapping up the summer season of leisure and spontaneous getaways is more bitter than sweet. It can be hard enough to wrangle the kids for a three-hour trek – each way! - to the Lake of the Ozarks during a school break, and squeezing a long distance lake visit into a traditional weekend during the school year just isn't always possible.
That's why the peaceful resort community Innsbrook – just a 30-minute drive from St. Charles, or Chesterfield – is so appealing for families who want more quality time spent together in nature, hiking, kayaking or fishing, rather than sitting packed like sardines in an SUV, electronic devices in-hand.
Every hour saved adds up, and at Innsbrook, property owners and guests spend that extra time enjoying more than 100 lakes, sailing, swimming, fishing, birdwatching, canoeing and paddle-boarding in peace. Because Innsbrook does not allow gas-powered boats, its many lakes remain always tranquil, allowing families to enjoy the sounds and sights of nature, minus the raucous party atmosphere so common at other Missouri lake destinations.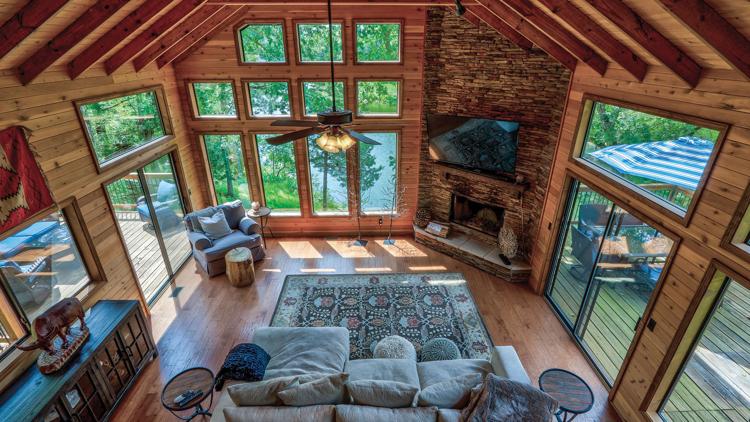 Property owners are also drawn to Innsbrook for its sense of community, and the relationships fostered between families and across generations, whether they are spending time together on the newly renovated, state-of-the-art golf-course, at the fitness and aquatics facility with a lazy river, or enjoying a meal and live music at the Clubhouse Bar & Grille. Community residents get to know their neighbors around the fire pit, or while attending yoga class, speaker series, wine and chocolate parties, art workshops or one of the many other social and cultural events and activities offered.
Innsbrook is growing, and its newest lake-front community, Frieden Lake, is a prime spot for those seeking a wooded or lakefront chalet with an expansive wall of windows that brings nature directly into the home. Tucked into the 1,500-acre Tyrolean region of the resort, Innsbrook's Frieden Lake hamlet offers plenty of lakefront and off-water building sites for relaxing getaways.
Just steps from Innsbrook's Tyrolean nature trail and set amidst the beautiful forest and rolling hills, Frieden Lake homes are available in a number of styles and plans, from a treehouse model overlooking the woodlands, to a lofted lakefront A-frame chalet. Property owners can retreat to their secluded private dock or entertain family and friends on their wrap-around deck overlooking the forest or lake. The kids can skip stones, roast marshmallows, track wildlife or build forts - harkening back to the days when having fun meant freedom to get hands dirty while exploring all nature's wonders.
Frieden means "peace" in German, making Innsbrook's new community aptly-named. The moniker captures the tranquility of lake living, but also the peace of mind that comes with knowing that quality family time at the lake needn't fade away with summer, and that kids can discover nature safely within the boundaries of a gated community. With Innsbrook so close and convenient to the St. Louis area, families can easily arrange a nature getaway any time of year – though once guests experience all Innsbrook has to offer, they quickly start to feel at home.
Tour one of the beautiful properties listed by Innsbrook Properties this weekend. No appointment is necessary to tour open houses held each weekend.
Need to plan further out? Guests are welcome to come and tour several showcase Innsbrook properties at our Fall Home Tour on October 5.
Home tours are self-directed and begin at noon and end at 4 p.m. When you're done home shopping, you are invited to drop by the Clubhouse Bar and Grille on-site for a special Home Tour Happy Hour from 2 p.m. to 5 p.m.