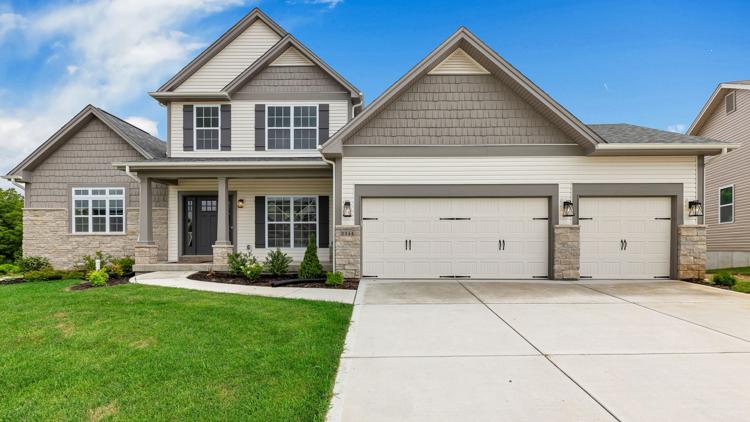 Missouri's most enduring homebuilder, McKelvey Homes has been a leader in the local industry for more than 120 years. Beyond its reputation for innovative design and fine craftsmanship, the firm has achieved this extraordinary record by focusing on the needs and expectations of its customers – where they want to live, when they want to move and superior value-for-investment.
While many buyers have time to design their new homes, others need to move quickly, and St. Louis' fall and winter weather can be unpredictable. So, McKelvey Homes takes advantage of the peak construction months to lay in a generous supply of designer market homes – either move-in-ready or well underway – to accommodate its customers, whatever their schedule and before the snow flies.
This year, the selection of market homes is greater than ever – and the values are incredible! Available for immediate possession or projected for completion by the end of 2019, these amenity-packed designs can found in the region's most desirable locations and are currently priced with special, limited-time savings up to $44,487!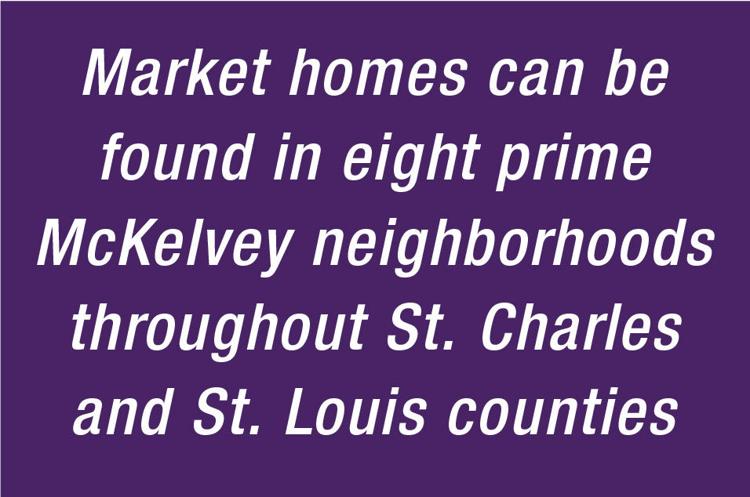 Loaded with premium features, these quality-built 3- and 4-bedroom homes represent several of McKelvey's upscale design collections. Nearly all include a 3-car garage, and purchasers opting for a home in the early stages of construction may still be able to add certain personal touches.
Choose your location: While they last, market homes can be found in eight prime McKelvey neighborhoods throughout St. Charles and St. Louis counties – plus enviable offsite locations in Frontenac, Ellisville, Olivette, and Rock Hill.
Choose your favorite home design: Whether you're looking for a ranch, 1.5-story, or two-story, there's a gorgeous McKelvey market home…
…in your preferred price range: From the low $400s to $1.4 million.
Here are just a few examples of the ownership opportunities – and the savings! – featured during this exciting market home event.
Only blocks from the St. Charles riverfront, a "Muirfield" 1.5-story is owner-ready in The Villages of Provence. Priced at $531,655, a savings of $41,774, this stunning home occupies a walk-out homesite backing to trees and is one of the final chances to own in Provence.
Nearing close-out on Feise Road in O'Fallon, Muirfield Manor has two beautifully appointed 1.5-stories available for immediate move-in. The "Provence," $519,358, and the "Muirfield," $539,530, are specially priced with savings of $29,847 and $31,917, respectively.
Also in O'Fallon, The Villages at Montrachet is a scenic 51.3-acre development, instantly accessible to the Highway 364/Page extension. Three market homes are nearing completion in McKelvey's private, lakeside enclave, which is now on the verge of a sell-out. Projected for delivery shortly is a "Tuscany II," the firm's newest ranch design, reduced by $12,500 to $436,297.
In St. Louis County, a luxuriously appointed "Provence" 1.5-story with 3-car, side-entry garage is newly-completed at Bur Oaks in Chesterfield and offered for $799,290, a savings of $19,500. In the prestigious Sunset Hills area, Schuessler Valley Estates is showcasing a spectacular, move-in-ready "LaSalle" ranch, with side-entry garage and covered deck, reduced by an astonishing $44,487 to $889,750. Also ready for its future owners at Chandler Ridge in Des Peres is a 1.5-story "Muirfield," $894,416 – savings of $28,773.

Whether you're planning to move now or by the end of the year, there's a McKelvey market home waiting for you! But now is the time to buy, since these fabulous savings will be in effect for only a short while longer. For a complete listing and descriptions of all available market homes, visit mckelveyhomes.com.