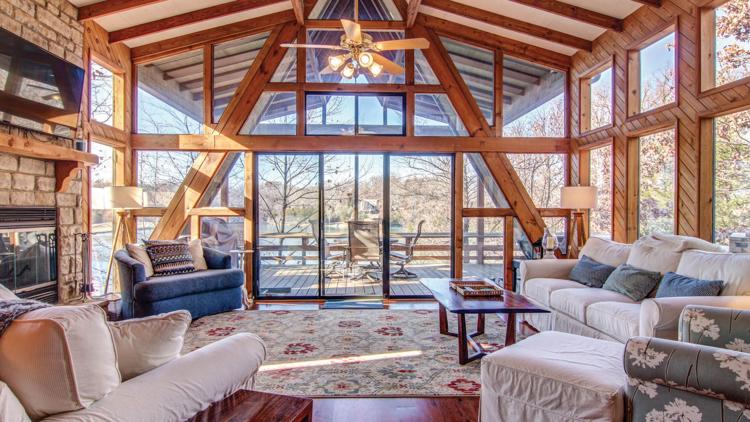 If peace and quiet were traded on the open market, they would be rare and highly priced commodities. Juggling work and family on top of kids school and sports can make the work week feel claustrophobic, as if there isn't an extra second to be spent on anything but hustling and bustling. With summer approaching and lake life calling, it's time to ask yourself how far you're willing to go for your weekend escape. At less than an hour from St. Louis, Innsbrook Resort brings the lake life closer to home and more central to family. After a long week of deadlines and last minute school projects, why add hours of driving each way just to "relax"? At Innsbrook, it's easy to be out the door and on the lake in under an hour, saving precious time for precious moments. More than one hundred lakes dot the Innsbrook landscape and serve as gathering grounds for family and community to enjoy the peace and quiet of Missouri's natural landscape. Cruise the water in an all-electric pontoon or paddle the day away in a kayak without being blown aside by big, noisy, gas-powered boats. No matter how you relax, Innsbrook has your escape. 
On the shores of highly sought after Lake Linden, 2422 Alpine Lake Dr. is ideal for those who seek to be in the center of nature. Nestled comfortably and easily on more than 1.5 acres, this property flows naturally from the wooded driveway down to the water's edge, broken only by pristine footpaths and quietly stunning landscaping. This beautiful chalet sits at the end of a wooded, private drive, but still only minutes from Innsbrook's many amenities.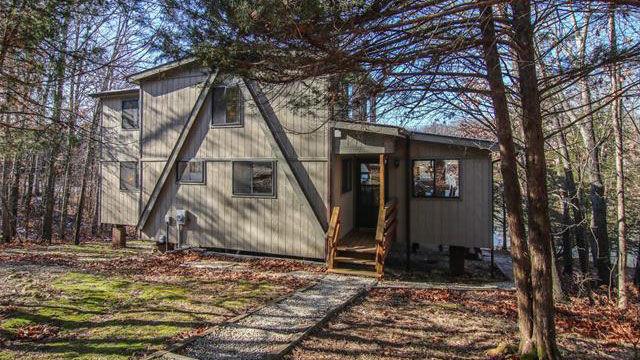 An inviting, cabin-like exterior welcomes you into this fabulous getaway, rustic in nature but modern in style and quality. Upon entering, you'll notice the richly colored and impeccably maintained hardwood floors, which echo the rustic wood features found throughout this chalet escape. A full kitchen with granite countertops and breakfast bar and stainless steel appliances provide more than enough room to make dinner for a group of hungry kids fresh out of the lake, but tucks cleanly and elegantly into the main floor without sacrificing any living space. Enjoy windows on each wall of the dining room creating a sense of oneness with nature and making it the perfect gathering spot for a lazy breakfast or a round of cards after the sun has gone down.
The expansive downstairs living area maintains a refined comfort and gorgeous views of the natural landscape, and the wood-burning stonework fireplace works as an attractive and timeless focal point. A cozy and multifunctional loft area is the perfect spot for a reading nook, kids play area or a pull-out couch for extra sleeping room. In addition to the main-level master bedroom, two upper-level bedrooms accommodate family and friends so you can share your Innsbrook getaway with the ones who matter most.
Through the back of the chalet and an expansive wall of windows, a covered deck provides one of the best views on the lake. Entertaining many or enjoying the quiet with a few, this deck has the space and the layout to bring to joy of the Innsbrook landscape and experience to your back porch. Enjoy the sights and sounds of the waterfront on the private dock while the family spreads out and enjoys the spacious outdoor living area behind the house, perfect for a roaring fire and shared stories. From a large gathering of loved ones to a quiet night with just the family, this stunning property is your ideal escape for the St. Louis summer.
Tour this incredible property from noon-3 p.m. on Sunday, June 2. All properties are listed by Innsbrook Properties, Inc. Open houses are held every weekend and no appointment is necessary.