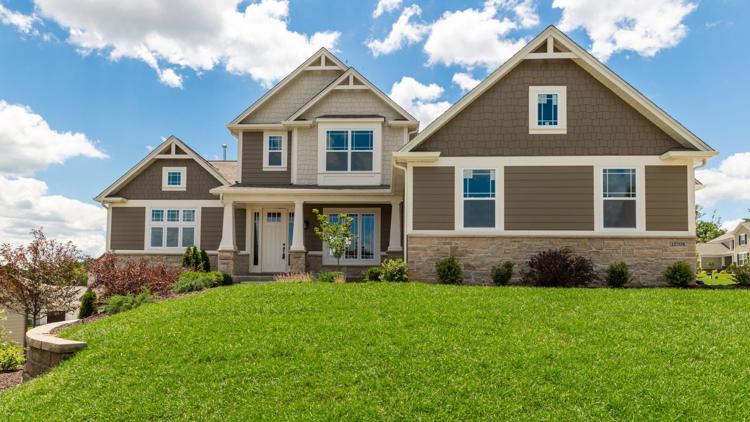 Fourth of July parades and firework displays may be over, but McKelvey Homes has plenty of excitement still in store for summer home shoppers. When buyers snapped up nearly all of the builder's stunning market homes this spring, McKelvey set to work immediately replenishing the supply.
Inviting customers to "Dare to Compare," the respected homebuilder proudly introduces its newest collection of market homes. All are either move-in-ready or under construction in the metro region's most desirable locations. Superbly crafted to McKelvey's exacting standards and loaded with today's most popular premium features, these fabulous home designs have been specially priced with savings up to $44,487!
Since these market homes are at various stages of construction, purchasers have a wealth of choices.
Ready to move now and be settled in before the start of the school year? There's a completed McKelvey market home ready for you.
Plan to make your move this fall and you'll be celebrating the holiday season in a brand-new home!
Or opt for a market home that's just started, and there may be time to add some of your favorite personal touches.
Whatever your schedule, wherever you'd prefer to live… Buy now and maximize your investment by taking advantage of these incredible summer savings.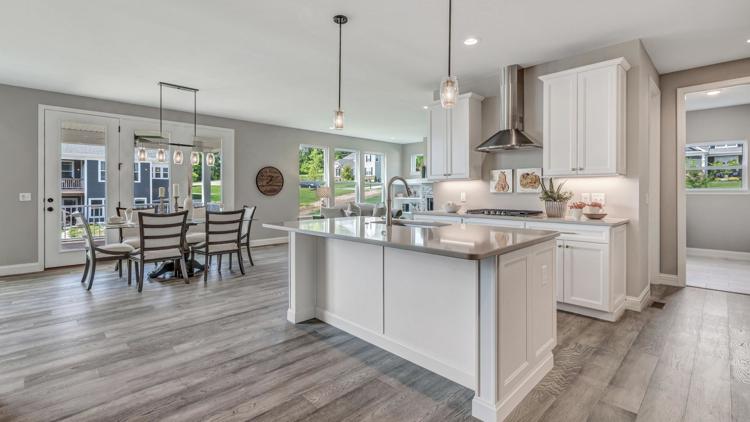 Already nearly half-sold since grand opening in January, the historic Villages at Sandfort Farm is superbly located just north of I-70. Three market homes - a 1.5-story and two ranches, ranging in price from $405,530 to $530,376 – are currently under construction and reduced by $12,500.
Close to the vibrant riverfront, McKelvey has only a handful of homesites remaining in The Villages of Provence. Owner-ready on a private, wooded site is a 1.5-story "Muirfield," $531,655, reduced by an astonishing $42,408! And projected for completion this fall are a 1.5-story "Provence," $519,327, and a "Sterling" ranch, $456,347, both with savings of $12,500.
Nearing close-out on Feise Road, Muirfield Manor is featuring two beautifully appointed 1.5-stories, available for immediate possession. Both priced in the $500s, the "Provence and "Muirfield" include savings of $29,847 and $31,917, respectively.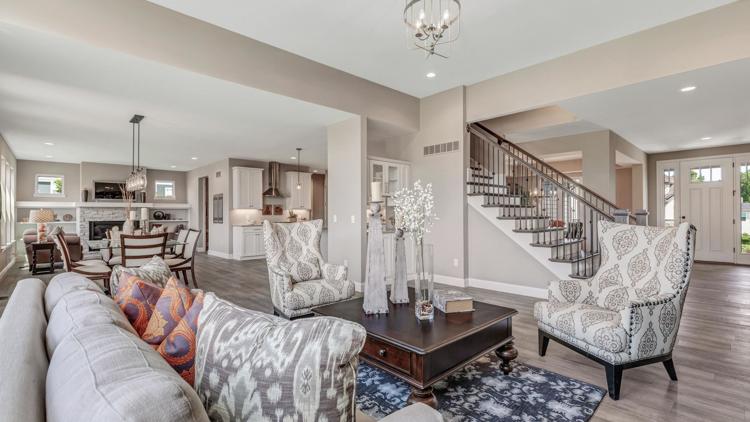 Scenic, private, and situated just west of Highway K, McKelvey's enclave in The Villages at Montrachet offers savings of $12,500 on a ranch, $436,297, and a 2-story, $458,240, both scheduled for summer completion – plus a 1.5-story, $550,636, projected for delivery in the fall.
Four market homes – a ranch, two 1.5-stories, and a 2-story, priced from $410,894 to $535,698 (all with savings of $12,500) are under construction in McKelvey's fast-selling Wyndemere Estates. Depending on the plan selected, early purchasers may still have time to make certain changes.
Luxury is the watchword for McKelvey's market homes in the County. Off Schuessler Road, Schuessler Valley Estates is showcasing a spectacular, move-in-ready "LaSalle" ranch, $889,750, with astonishing savings of $44,487! Under construction is a 4-bedroom 1.5-story, event-priced at $866,250.
Also ready for its new owners at Chandler Ridge in Des Peres is a 1.5-story "Muirfield," $894,416 – a savings of $28,773. And available for immediate occupancy at Bur Oaks, McKelvey's newest community in Chesterfield, is a 1.5-story "Provence," reduced by $19,500 to $799,290.
But there's still more for buyers with an eye for outstanding value in St. Louis County! McKelvey Homes has acquired several prime offsite properties and has market homes coming soon in these exceptional locations. All are magnificent 4-bedroom 1.5-stories, priced from $518,000 to $1.33 million.

For complete descriptions of the builder's communities, offsite locations, and available market homes, visit mckelveyhomes.com.