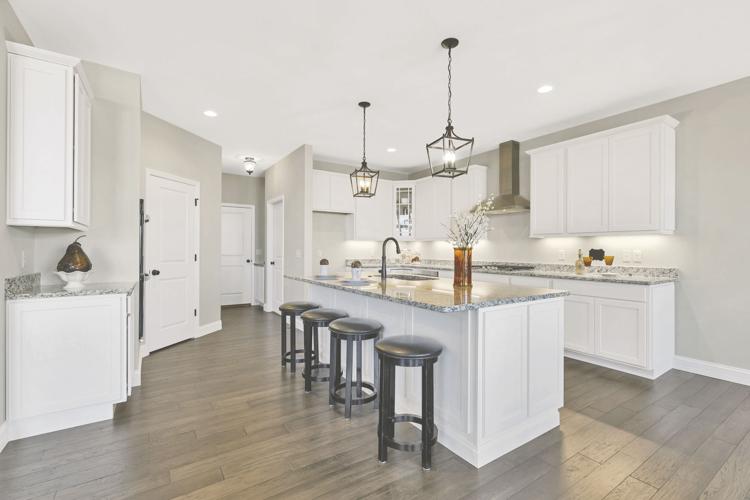 With a tip of the hat to the Irish, McKelvey Homes is reminding spring home shoppers that there are only two weeks left to save tens of thousands on the firm's to-be-built and designer market homes throughout the metro area.
Drawing on funds made available by the St. Louis Union Homebuilding Partnership, McKelvey is offering up to $10,000 in cash, applicable at closing, for customers opting to build in any of its fine neighborhoods and making their purchase decisions by March 31.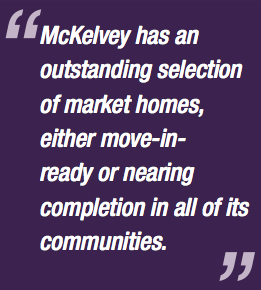 Better yet, McKelvey Homes will double the savings, matching the Union dollars with an equivalent amount in free options of the homebuyer's choice! But this incredible offer will expire at the end of the month, so there's no time to spare.
Need to move right now? There's a pot of gold waiting for you, too. McKelvey has an outstanding selection of market homes, either move-in-ready or nearing completion in all of its communities. Through March 31, these luxury-packed homes are sale-priced and eligible for Union cash from $7,000 to $10,000, for total savings up to $69,980!
Already a sensation in Chesterfield!
Next Saturday, March 23, McKelvey will host the Grand Opening of Bur Oaks, located off Wildhorse Creek Road in Chesterfield. Although the gala event is still a week away, eager homebuyers have already claimed five of the enclave's oversize, tree-lined homesites.
Bur Oaks features a hand-picked portfolio from the builder's Designer Plus Series, starting from $618,900. Represented by the spectacular 1.5-story "Turnberry" display, these stunning homes include a host of high-end amenities, from side-entry 3-car garages and James Hardie siding to luxury interior appointments and finishes. Projected for completion by early spring, a stunning "Provence" 1.5-story is also available for $808,481, which includes $12,500 in savings and $10,000 at closing.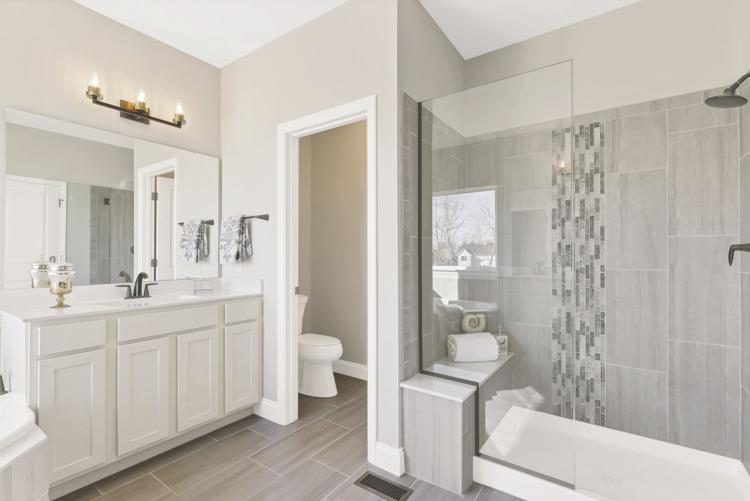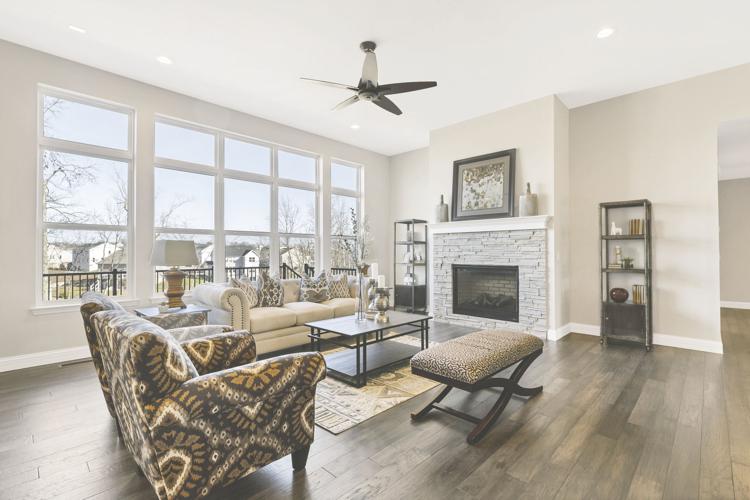 Headed for the finish line
Sales are now underway in the final phases of two popular St. Charles County neighborhoods. Close to St. Charles' vibrant riverfront, The Villages of Provence offers 10 plans from McKelvey's Classic and Designer Series, starting from $333,800. Ready for immediate move-in is a top-selling "Muirfield" 1.5-story, reduced to $521,960, with $30,824 in savings and $7,000 at closing.
Off Highway N in Lake Saint Louis, homesites in the final phase of Wyndemere Estates range up to nearly half an acre, and the 10-plan portfolio starts from $319,400. Owner-ready in this scenic community is a 1.5-story "Muirfield," $530,430, with total savings of $39,587 – plus a sale-priced ranch and two-story, both scheduled for delivery this summer.
Also showcasing prime homesites and prompt move-in opportunities are these outstanding communities:
In O'Fallon – The Villages of Montrachet, Classic and Designer plans from $330,800. For sale are the "Turnberry" display and two owner-ready market homes – with savings up to $69,980!
Off Feise Road in O'Fallon – Muirfield Manor, from $318,200. Two 1.5-stories are both move-in-ready with $20,000 in savings and $7,000 at closing.
Just north of I-70 in St. Charles – The historic Villages at Sandfort Farm is now open! Starting from $350,600, with two market homes for summer possession.
Prestige living in St. Louis County – Schuessler Valley Estates, from the mid-$630s. Ready now, save $44,794 on a lavish ranch, $889,750.
...for Chandler Ridge in Des Peres. Save $33,173 on the final market home, $894,416. And in Rock Hill, Hudson Heights' "Madison" display is now for sale at $599,804, savings of $30,596.