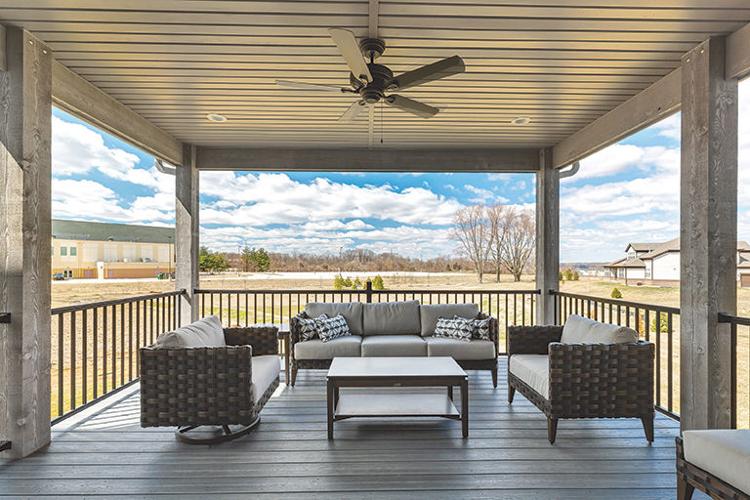 Spring is finally here and it's time to think about the many ways you might enhance the exterior of your home to enjoy the warm weather. When building a new McKelvey Home, extending the living space to the outdoors can add to the value and enjoyment of your home. This is especially true in areas like St. Louis, where open-air entertaining is possible for most of the spring, summer, and fall seasons.
Today's outdoor living areas can be as simple or elaborate as your budget allows, ranging from sunny patios to screened decks, fully equipped outdoor kitchens, and elaborate covered great rooms.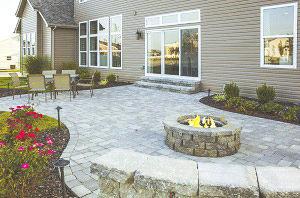 No longer a simple slab of concrete, patios have become an eye-catching architectural feature. Just a few of the attractive surface treatments available include decorative brick pavers, colored and stamped concrete, aggregate, slate, and a huge variety of stone and clay tiles. Patio walls not only lend privacy, but can be constructed to provide extra seating and raised planters for those with a green thumb. And on crisp spring evenings, a fireplace or fire pit creates a cozy place to gather for after-dinner beverages, to watch the sunset, or toast marshmallows.
Decks have come a long way in recent years, as well. Offered in a wide selection of colors and textures, synthetic deck and railing materials are beautiful, durable, and allow considerable design freedom. Resistant to warping and cracking, these products are easy to care for and require no painting or staining, significantly reducing maintenance costs for the homeowner.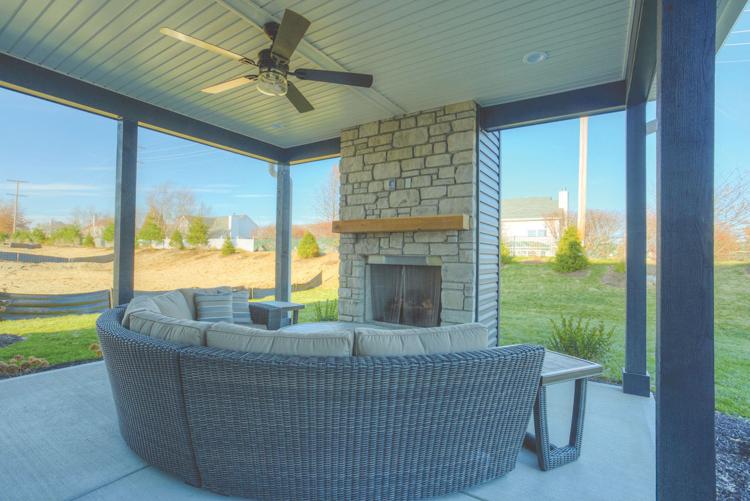 Opting to cover your deck or patio further maximizes its usefulness and comfort, regardless of the weather. Even on rainy days, you can relax with a good book or dine alfresco. Protected from the elements, these spaces can be elegantly furnished, outfitted with your favorite electronic equipment, or installed with a ceiling fan for a lovely breeze. Add screening to keep out pesky insects, and your outdoor lifestyle becomes the ultimate in luxury.
Well attuned to the appeal of fresh-air living, McKelvey Homes is happy to add the outdoor space of choice to its new-home designs in neighborhoods throughout St. Louis and Saint Charles Counties. Exciting options are on display in five of the builder's upscale communities – Muirfield Manor in O'Fallon, The Villages at Sandfort Farm in St. Charles, and Schuessler Valley Estates in St. Louis County all feature a covered patio with fireplace, and The Villages at Montrachet in O'Fallon, showcases a patio with decorative paver surface, seat wall, and a fire pit that can be either wood-burning or gas fueled. If you prefer a covered deck, check out the firm's newest display in Chesterfield at Bur Oaks.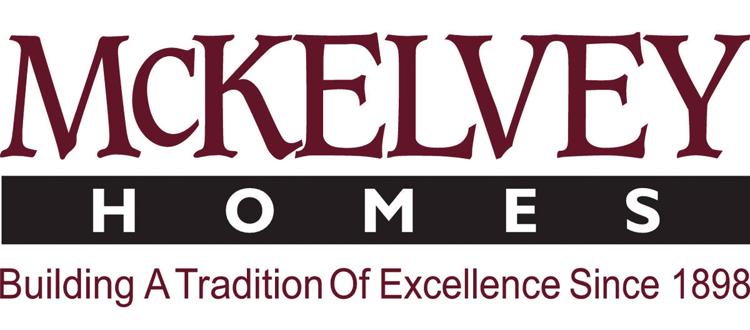 Believe it or not, spring is here and, with a little planning, this could be your best year ever for enjoying the great outdoors right in your own backyard.
Be the first to know
Get local news delivered to your inbox!