Did you ever notice that your self-improvement pacts with yourself are action-oriented? Walk 10,000 steps a day. Fix that leaky faucet. Register for VolunteerMatch.
But "get organized"? It's a goal so broad that just trying to figure out what action to take makes you wonder what you were thinking in the first place. It's like you need an organizing plan for your organizing.
Here it is. Follow these steps, spending less than an hour day (sometimes just a few moments), to a better organized home:
"What about your space is making you feel uncomfortable or overwhelmed?" asks Amy Trager, a professional organizer in Chicago. Is it the paperwork disaster in your office? The pile of clothes teetering on your dresser? Or that mess that surrounds your doorway? Start with what's annoying you, she says. One hour on that task will get your organizing engine revving.
Put anything you're planning to donate in it (or give to a friend, or take to recycle). And keep it by the door so you can easily grab it when you're leaving.
Arrange your herbs and spices alphabetically, by cuisine or by brand — whatever makes them easier to find when you're in the middle of your noodle stir fry.
You've accumulated several dozen kitchen utensils in your culinary career: can openers, microplanes, four (what?!) wine openers. Pare down the collection and use drawer dividers to keep the remainders in order.
You never use Worcestershire sauce — except that one time. Go through your refrigerator and pantry and ditch or donate anything past its prime.
Sort your food storage containers
No singles allowed. Toss any tops or bottoms that have no mates.
With a Roku, PlayStation, DVD player and a cable box, it's no surprise your entertainment center is a mess. Create ID tags for each plug from bread tags or cable ties, and bundle the clutter together with Velcro strips.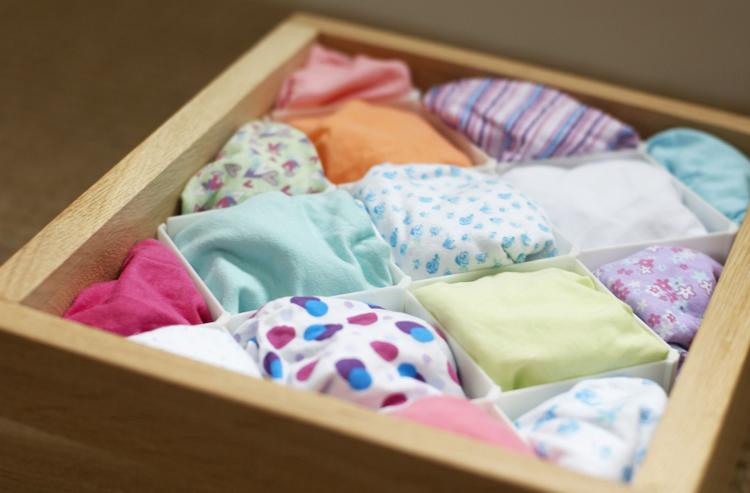 Put clothes on new hangers
Switch your clothes over to the slimmer, grabbier hangers. They use less space and keep your clothes from sliding down to your closet floor. As you do this, discard the clothes you never wear.
Under-bed storage is ideal for out-of-season clothing. But when out-of-season becomes out-of-sight and out-of-mind, clear out those clothes you'll never wear again from this precious storage space.
When your workspace is swimming with collectibles, staplers, Post-its and more, paring down can keep you focused when it's time to hunker down.
Tidy up your files by organizing them and labeling them clearly. Colorful folders can help organize by theme (home stuff, tax stuff, work stuff, etc.).
Tackle under-the-sink storage
Clean everything out. You'll be amazed at what you find (like those Magic Erasers you could never find). Then put back everything you're keeping in bins you can easily pull out so nothing gets lost again.
Organize your junk drawer for good
There's no shame in a junk drawer — but why not organize it? Dump the whole thing on one surface and sort everything into piles. Use drawer dividers to keep each pile in its own space.
Store your tools the right way
Finding the right Phillips-head screwdriver to put together that cute IKEA bookshelf shouldn't be so hard. Track down your hammers and screwdrivers and arrange them in one easy-to-access spot, such as a pegboard.
See how much you've accomplished! Take a look around your newly organized home, making note of any spaces you missed. Then dream a bit about your next home project. Maybe paint that dining room, finally?
---
About the author: Jamie Wiebeis a writer and editor with a focus on home improvement and design. Previously, she worked as a web editor for "House Beautiful," "ELLE Decor," and "Veranda." This article provided through a partnership between The St. Louis Post-Dispatch and St. Louis REALTORS®. Visit HouseLogic.com for more articles like this. Reprinted from HouseLogic.com with permission of the NATIONAL ASSOCIATION OF REALTORS®. Visit St. Louis REALTORS® at stlrealtors.com.
Be the first to know
Get local news delivered to your inbox!