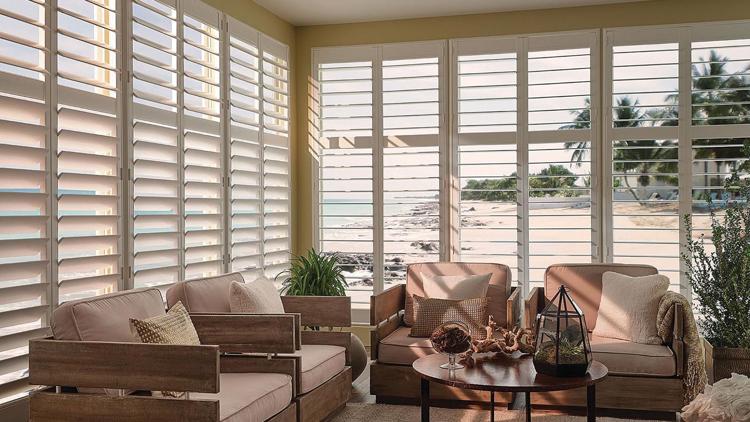 Now is a great time to freshen up your decor with new window treatments that will make your room warm and inviting.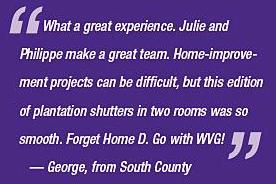 Windo Van Go's most popular shutters are made right here in the US. The advantages are numerous. "Better quality, faster shipping and more reliable long term warranties are just of the few great reasons we buy American made" says Julie. "Some companies have opted to produce in China, we avoid that."
Shutters are one of Windo Van Go's most popular products. They provide so many aspects to your window–great decor, superb insulation, flexibility of light control from room darkening to light and open. Composite/vinyl shutters come in white and off-white and are easy to clean and care for, and are more cost efficient. Wood shutters come in a variety of paints and warm stains. All of their shutters come with a variety of frame styles that work with your window.

Shutters give owners maximum flexibility of usage. A simple tilt can control light and privacy. Plantation shutters are one of the few treatments that allow the bottom to close for privacy and the top open for light. Vinyl and composite shutters are maintenance free and eco-friendly. They come in 2 1/2", 3 1/2" and 4 1/2" louver sizes. They can also be made for specialty windows such as arches, angles,French doors, and sliders.
Like shutters, blinds give you the flexibility to control your light with just the tilt of the louvers. Still popular and maintenance free, they come standard with a decorative valance to finish off your window and are cost friendly.
Honeycomb shades offer a soft, light look to your window and give you excellent insulation and privacy at the same time. There are many configurations to honeycomb shades: standard raised from the bottom or a top down/bottom up gives the choice of stacking the shade at the bottom or the top or anywhere in between. These are great for bathrooms and bedrooms where many would like privacy at the bottom and openness at the top. Cordless shades are a great option to keep the cords away from the children, and motorized are great for the hard to reach windows.
Windo Van Go makes choosing window coverings easy and efficient. Their experts visit your home to discuss your options, take measurements, show you samples and give you a quote.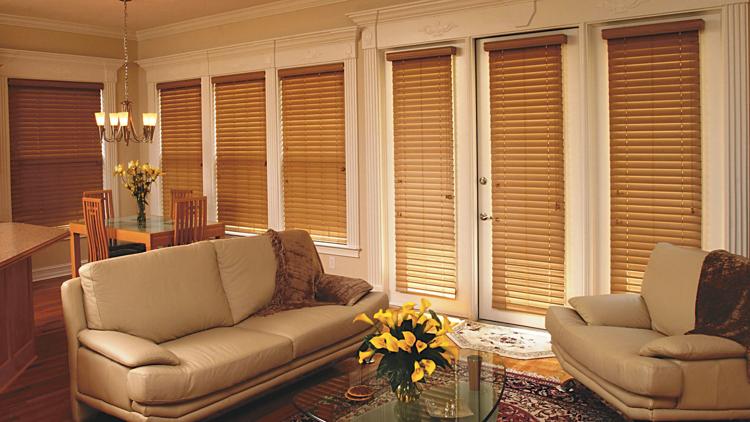 Windo Van Go is in its 29th year of covering windows in St. Louis and prides itself in offering quality, long lasting products at affordable prices.
FREE MEASURING**FREE INSTALLATION
Now serving parts of Illinois!
(636) 394-3411 St. Louis/IL
(636) 926-8171 St. Charles Area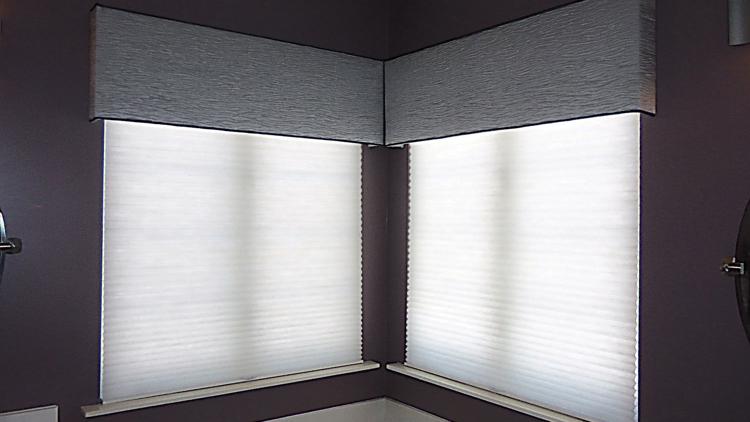 Be the first to know
Get local news delivered to your inbox!