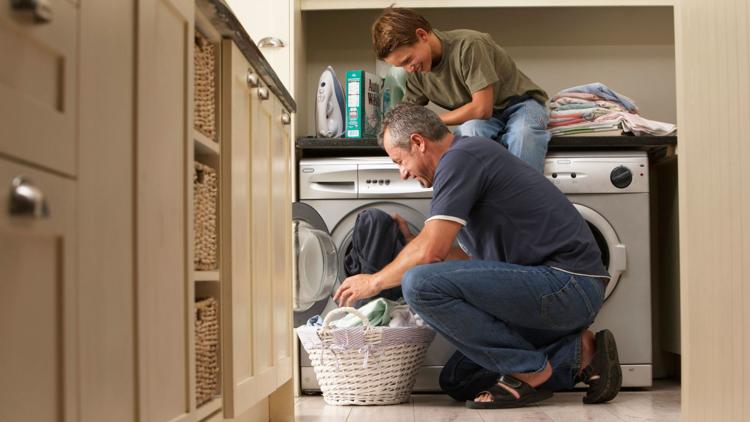 Mold is sneaky. To find it, check in these unusual places that provide mold with the water and food it needs to grow. Mold can surprise you and hide in unexpected places, making it harder to detect and wipe out.
To get rid of mold, think like a fungus and search out these six moist places where mold likes to grow.
Why mold grows there: Brick crevices collect water, dirt, and other organic debris. Rusted chimney caps and faulty flashing lets in rain and snow, encouraging mold to grow.
How to wipe it out: First, replace rusted caps and fix flashing. Then, call a chimney sweep to give your chimney a thorough cleaning.
2. REFRIGERATOR DRIP PANS
Why mold grows there: It's a rarely noticed place under your fridge that collects moisture and food spills, a perfect environment for mold to grow.
How to wipe it out: Cleaning drips pans should be part of your annual deep cleaning ritual. Spray the pan with a hydrogen peroxide solution (1 teaspoon hydrogen peroxide in 1 cup water). Wipe clean with a rag soaked in white vinegar. Also, clean the floor beneath the pan.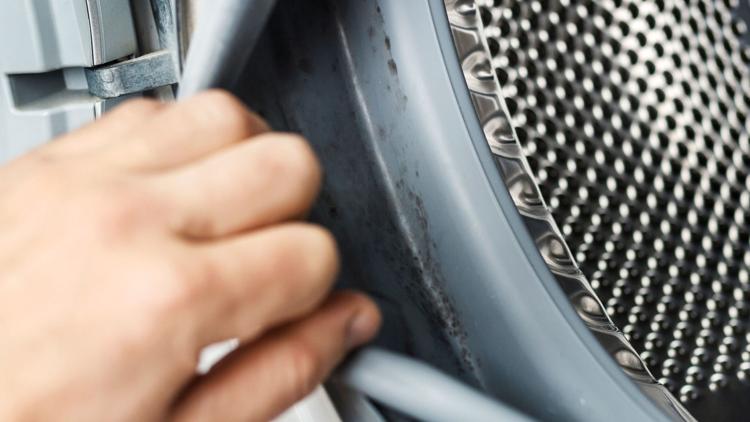 3. FRONT-LOADING WASHING MACHINES
Why mold grows there: The gasket around the door on front-loading washing machines often stays wet because the door is usually closed when not in use.
How to wipe it out: Wipe the gasket and glass dry before you shut the door. If you spot mold, run a hot water wash with some chlorine bleach (no clothes), which will kill the fungi.
4. WINDOW SASHES AND SEALS
Why mold grows there: Condensation provides the moisture mold loves; dirt and dust supply food.
How to wipe it out: After heavy rains, open windows and wipe moisture from the bottoms of sashes and window sills.
Why mold grows there: When you stack dishes that are a little wet and a little cruddy, mold has the perfect environment to grow – especially if you don't use those dishes every day.
How to wipe it out: Run moldy dishes through the dishwasher, and wipe cabinets with a vinegar-soaked rag. Completely dry dishes before you store them.
Why mold grows there: Air conditioning units trap dust and pollen (a good meal for mold) and grab moisture from the air.
How to wipe it out: If mold grows in your central air conditioning unit, you'll have to hire a mold remediation pro to clean out the system ($400-$1,000).
Of course, prevention is the best remedy. Run your AC for at least 10 minutes every day to keep air circulating when it's hot and humid outside, and keep the humidity in your home below 55 percent.
---
About the author: Lisa Kaplan Gordon is an award-winning, Pulitzer Prize-nominated writer who contributes to real estate and home improvement sites. In her spare time (yeah, right!), she gardens, manages three dogs, and plots to get her 21-year-old out of her basement.

This article provided through a partnership between the St. Louis Post-Dispatch and St. Louis REALTORS®.