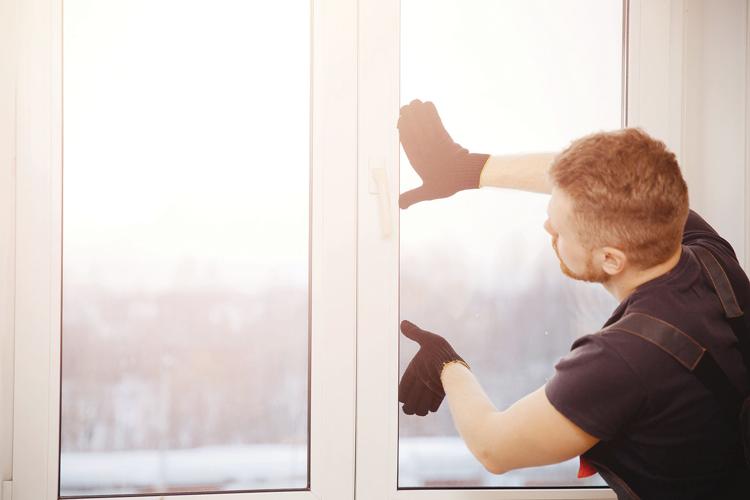 Looking to spruce things up around the house this winter? Or maybe you've got big plans to sell your home in the spring and are working on a few improvement projects that will help you get top dollar when you put it on the market. 
Get new windows and doors 
Noticing a draft in your home? Paying higher heating bills than you did in the past? Remember your windows when it comes to investing in some home TLC this winter. Heat gain and heat loss through windows are responsible for 25 to 30 percent of residential heating and cooling energy use, according to the U.S. Department of Energy. They are the single biggest source of energy loss in your home, and when winter conditions are in full force, it's easy to see why your drafty windows keep your heating system from operating at its most efficient. 
The same goes for your doors. Leaky exterior doors lead to chilly rooms in a hurry, especially as the outside temperatures drop. Work with a local contractor to install new doors or head to your local home improvement store for tips on how to install them yourself. 
If your windows aren't in terrible shape, you may be able to pull off a do-it-yourself project to give them some extra life. Here are a few tips to consider when winterizing your windows. 
Close any gaps. Use caulk and weather stripping to seal out air that would otherwise sneak into your home. 
Add window treatments and coverings to retain the heat within your home. 
Add solar control film during the winter to let light in while keeping the cold air out. 
Choosing the right window
Check out these recommendations from the U.S. Department of Energy when it comes to choosing the right window for your home. 
Look for the ENERGY STAR and National Fenestration Rating Council labels.
In colder climates, consider selecting gas-filled windows with low-e coatings.
Choose a low U-factor for better thermal resistance in colder climates.