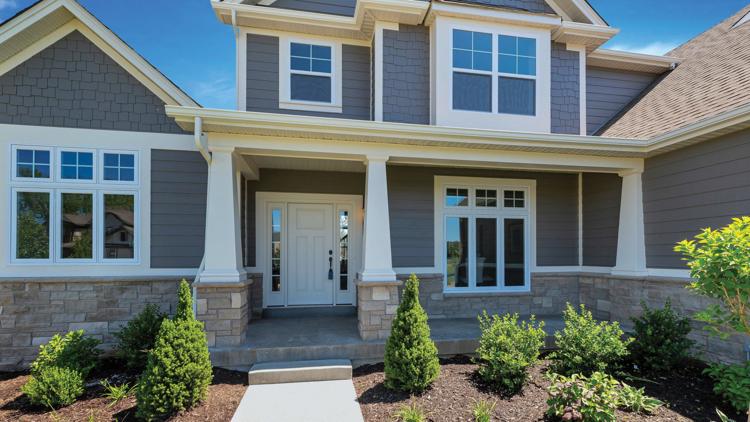 Each September, McKelvey Homes adds another year to its impressive record as Missouri's oldest and most established homebuilder. And, once again, homebuyers are the big winners!
Now celebrating its 121st anniversary, the legendary firm is saluting its customers with $12,100 in free options on to-be-built homes in prime St. Louis and St. Charles county locations. Since every McKelvey home is built with dozens of deluxe standards seldom found elsewhere, this means buyers can add those personal touches that make a home uniquely their own.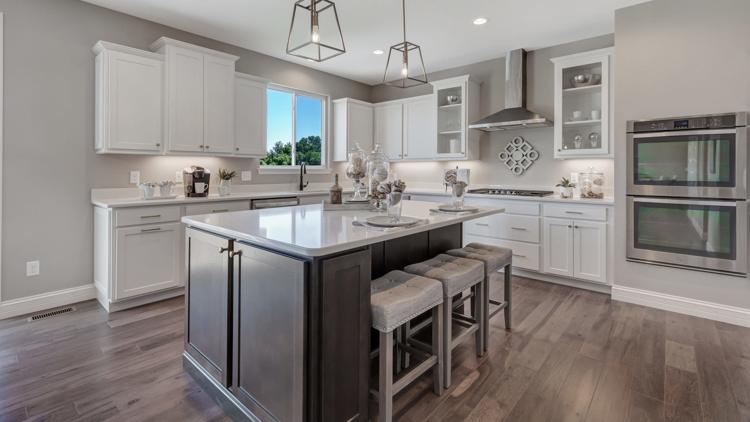 It's been a busy summer for McKelvey, and fall shoppers will find plenty of exciting places to make their new-home investments and take advantage of this valuable offer. For buyers with no time to build, the builder has also assembled an array of stunning designer market homes – some move-in-ready, others nearing completion.
Open homesites are currently available in nearly all of McKelvey's communities, but shoppers who've had their eye on four fast-selling neighborhoods will have to act quickly. Only a limited number of opportunities remain to build – and include $12,100 worth of free options! – in these locations:
Schuessler Valley Estates – The display has sold, and just three sites remain in this lushly wooded enclave off Schuessler Road in the Sunset Hills area. Starting in the mid-$600s, the hand-picked design collection features spectacular ranch and 1.5-story plans with courtyard-style, side-entry 3-car garages. Also available is a 1.5-story "Turnberry" market home ($869,811).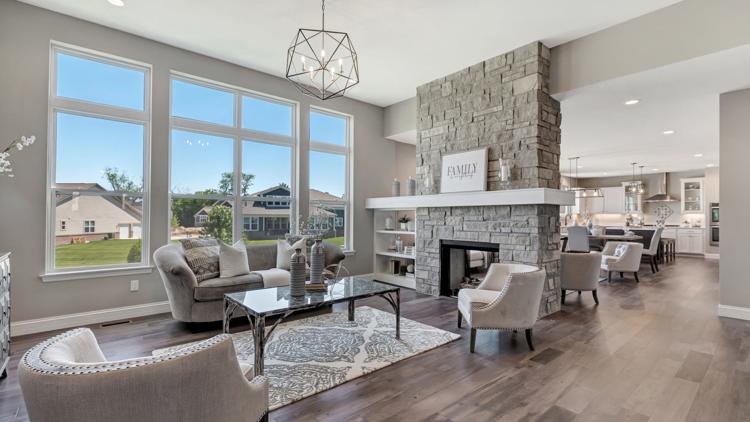 The Villages at Montrachet – Time is running out to build in McKelvey's private lakeside enclave, where only two open sites remain. West of Highway K on O'Fallon, Montrachet is a scenic 51.3-acre development offering two of the firm's most popular portfolios, from the mid-$330s. Three market homes, one move-in-ready, are also available.
The Villages of Provence – A smash hit with homebuyers, this beautiful development is mere blocks from the countless attractions of downtown St. Charles. Now in its final phase, McKelvey's cul-de-sac village showcases Provence's largest home settings and 10 up-to-the-minute plans from the $330s. Just five sites and three market homes remain.
Muirfield Manor – It's the last call for this tranquil, tree-lined neighborhood off Feise Road in O'Fallon, as well. With only five open sites and three market homes left, Muirfield Manor is on the verge of a complete sell-out. The upscale collection starts from $321,400.
And here's what's new for fall from McKelvey Homes:
Wyndemere Estates – Even if you've visited before, take a drive through this picturesque community on Highway N in Lake Saint Louis. Construction is underway everywhere; the streetscape is gorgeous; and the final phase is open for sales, with pricing from the $320s. Customers planning to build have the choice of a variety of homesites in a wide range of sizes, and several market homes are going up.
The Villages at Sandfort Farm – A truly unique living environment, this historic master-planned development grand-opened in January just north of I-70 in St. Charles. McKelvey's first phase is selling at record pace, offering the top-selling Designer Series from $350,600, and Phase 2 is expected to open this fall.
Bur Oaks - Private and prestigious, Bur Oaks is the builder's newest offering in Chesterfield. More than a third of McKelvey's homesites have sold since the display opened in March, representing a select Designer Series portfolio, based from the mid-$620s. Available for immediate possession is a lavish 1.5-story "Provence" ($799,290).
Inverness – Site development has begun for this fabulous new master-planned community, located at Bryan and Feise roads in Dardenne Prairie. Pre-sales are expected to begin in late fall, and prospects can register for advance information on the company website.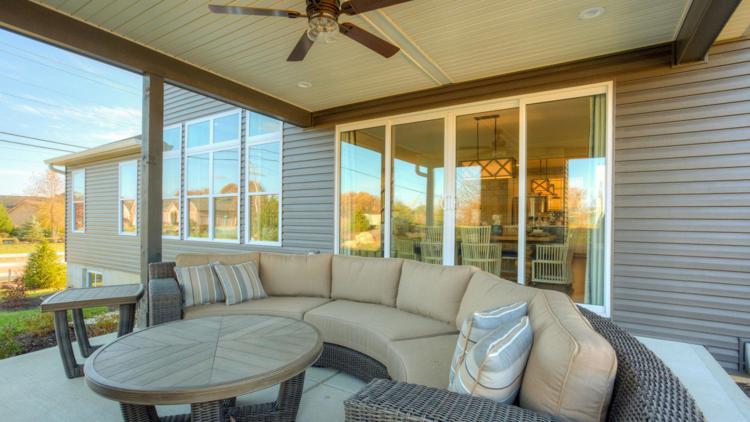 In addition, the "Build Anywhere with McKelvey" program offers one-of-a-kind sites for new-home construction in various locations throughout region, including Frontenac, Ellisville and Ballwin.
Buy now and start thinking about the countless ways you can personalize your new McKelvey home with $12,100 worth of free options! For more details, mckelveyhomes.com.