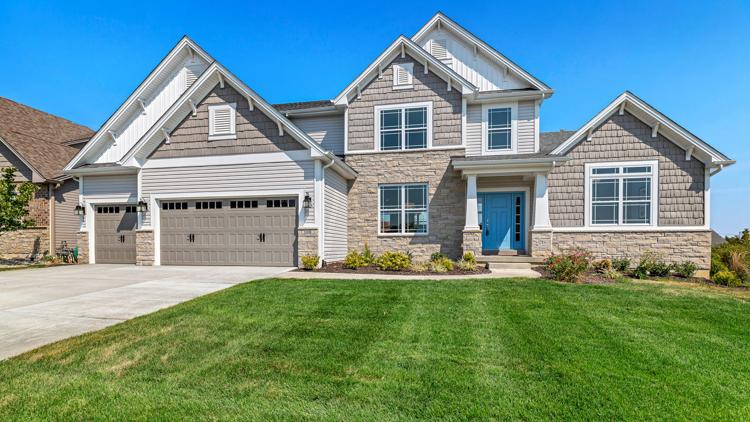 September was a busy month for many prospective homebuyers who were preparing kids for school and sending college students off to campus. New arrivals to St. Louis were settling into their jobs, and a host of early-fall activities took priority. In order to respond to buyer requests, McKelvey Homes has decided to extend its 121st birthday celebration through the end of October.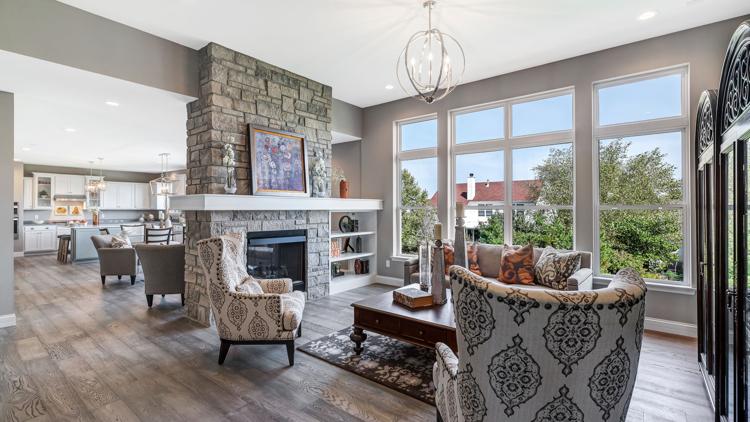 Founded in 1898, the legendary firm has been sharing its over 12 decades of success as Missouri's oldest homebuilder with customers throughout the metro region. And now, latecomers to the "party" still have time to take advantage of this extended birthday offer…
Buyers purchasing a to-be-built home in any of McKelvey's outstanding neighborhoods by October 31st will receive a $12,100 "birthday gift card" to use towards custom options absolutely free!
Every up-to-the-minute McKelvey home design is built with meticulous old-world craftsmanship, high-quality construction materials, and an array of price-included amenities seldom found elsewhere. This means that homebuyers can choose the options that best reflects their personal lifestyle – and add another $12,100 worth of value to their new-home investment!
All this & $12,100 more in free options!
McKelvey Homes' designer series portfolio showcases quality-crafted ranch, 1.5-story, and 2-story plans, all built with a host of price-included amenities seldom found elsewhere. Among the many value-enhancing standards are 3-car garages, 9-foot main-floor ceilings, extensive hardwood flooring, direct-vent fireplaces, 75-gallon water heaters and zoned heating/cooling in multi-level plans. Lavish master suites ensure privacy and comfort, and the island kitchens are appointed with designer cabinetry and granite countertops.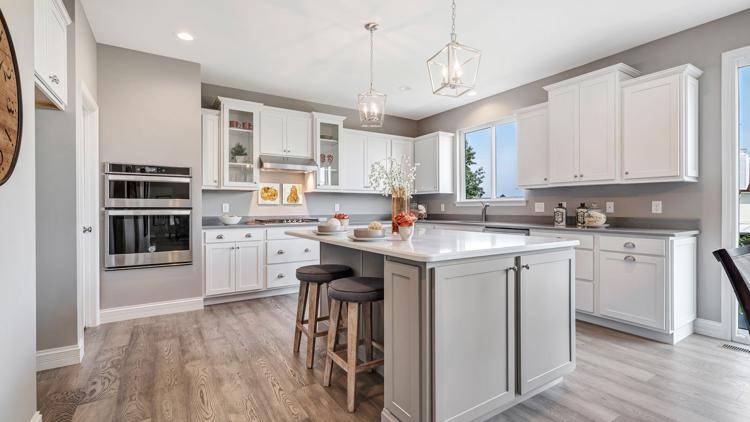 With so much already included, imagine what you can do with another $12,100 in free options of your choice! To whet your appetite, think about adding an outdoor living space, gourmet kitchen, custom staircase, built-in bookcases or a free-standing tub in the master bath.
You'll find McKelvey's scenic, well-planned neighborhoods in all the right places – from Lake Saint Louis to Sunset Hills and close to shopping, recreation and top-ranked public schools. We are offering a huge selection of luxury-packed home designs from the firm's Classic, Designer and Luxury collections – in a wide range of prices.
McKelvey's 121st birthday celebration is underway now in these outstanding communities, which can be previewed online, at mckelveyhomes.com:
Wyndemere Estates (636-332-9884) – From $322,600 – Off Highway N in Lake Saint Louis
Muirfield Manor (636-379-6880) – From $321,400 – Off Feise Road in O'Fallon
The Villages at Montrachet (636-397-1843) – From $334,200 – Close to 364/Page Extension in O'Fallon
The Villages of Provence (314-831-7227) – From $333,800 – In downtown St. Charles
The Villages at Sandfort Farm (636-698-3693)- From $360,600- In St. Charles City
Bur Oaks (314-691-6500) – From $625,100 - In Chesterfield
Schuessler Valley Estates (314-469-4446) – From $642,800 – In the Sunset Hills area
Clarkson Meadows (314-469-4446)- From $495,600- in Ellisville
In addition, the "Build Anywhere with McKelvey" program offers one-of-a-kind sites for new-home construction in various locations throughout region, including Frontenac, Ellisville and Ballwin.
Buy now and start thinking about the countless ways you can personalize your new McKelvey home with $12,100 worth of free options! For more details, mckelveyhomes.com.