TRUMP: "Before I came into office, if you showed up illegally on our southern border and were arrested, you were simply released and allowed into our country, never to be seen again. My administration has ended catch-and-release. If you come illegally, you will now be promptly removed."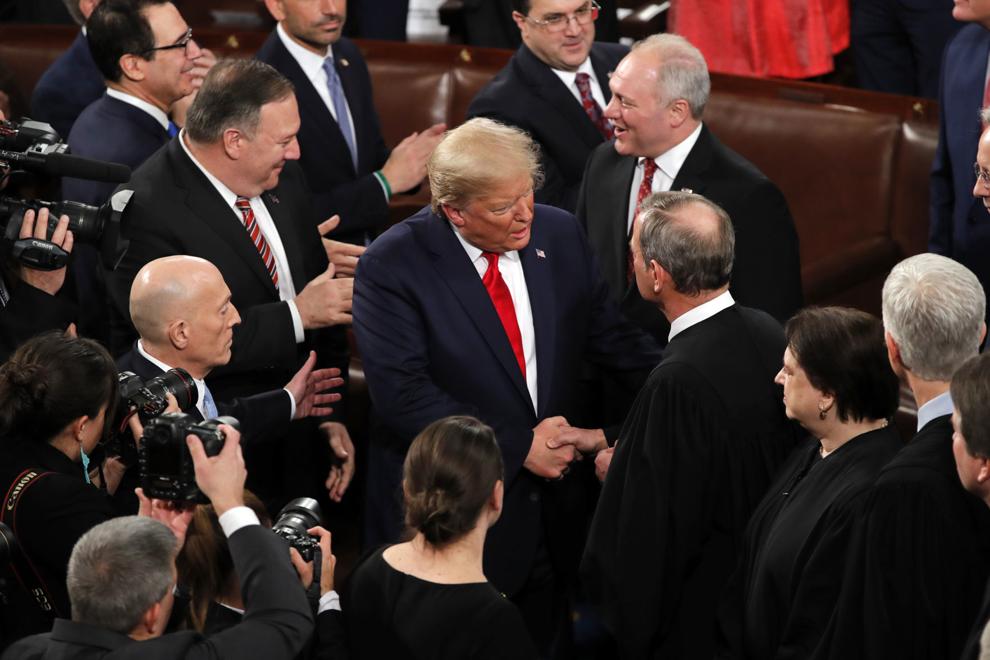 THE FACTS: Not true. Under previous administrations, Mexicans were quickly returned back over the U.S.-Mexico border, while others were held in detention until they were deported. Some migrants from other countries were released into the interior of the United States to wait out their immigration cases.
And despite Trump's claims that all migrants are now "promptly" removed, there is a 1 million immigration court case backlog, which means many migrants wait up to three years before a court hearing before a judge who will determine whether someone is deported. And after a judge rules a migrant deported, travel papers must be obtained, which often leads to further delays.
As for ending "catch and release," Trump actually expanded that policy last year during a surge in migrants, releasing thousands of migrants who flooded shelters along the border. The surge has since passed, so fewer people are being held and fewer would need to be released. But an effort by immigration officials to detain children indefinitely was blocked by a judge, so children are still released into the country.