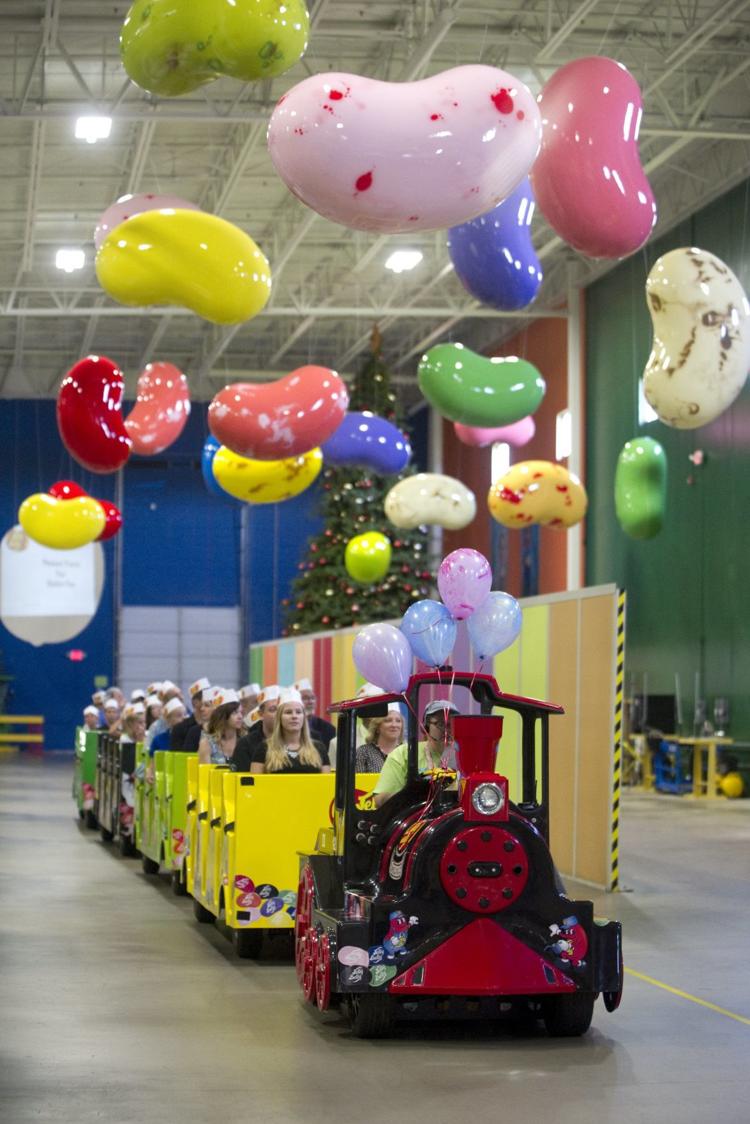 If you are an aficionado of the gourmet jelly bean that comes in 45-plus favors, this is your tour. An elevated ¼ mile, glass-enclosed corridor guides visitors over the factory floor allowing a view of the seven-day manufacturing process for each bean from the time it is born out of vats of sugar water, until the hard outer coating is applied and the logo stamped on each shell. The gourmet treat was first produced in 1976, and now 30 tons of beans are made daily in flavors such as chocolate pudding, island punch, caramel corn, margarita and very cherry.
Interactive exhibits along the tour include "touch technology" where guests can swipe misshapen beans off a 55-inch flat screen monitor, an art gallery of framed art made of Jelly Belly beans, and "smell stations" where visitors guess flavors based on scent alone.
The factory store offers unlimited samples of every bean flavor, and guests can purchase Jelly Belly "flops," the candies that ended up misshapen during production.
At the Pleasant Prairie, Wis., location guests ride through the distribution Center on the Jelly Belly tram.