Find Local Jobs. Get Hired.
Find Jobs in the St. Louis Area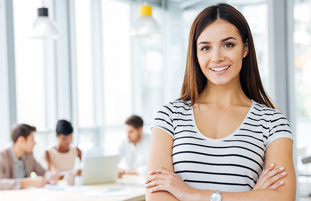 Find local jobs, receive personalized alerts and promote your profile.
Join our Talent Community
Small businesses across the United States face dire circumstances following the COVID-19 outbreak. While small businesses are a critical compo…
Browse through the latest employment postings on https://stltoday.com/jobs and find your next career.
In times of crisis, workers not represented by unions may face worse consequences than workers represented by unions, and locations with lower…
There's one really important reason.
Content provided by Monster. Looking to find a job and also help out during the coronavirus pandemic?
While nationally the median income for entrepreneurs is the same as the median income for all workers, there are big differences at the state …
Looking for a new job? Browse through the newest job postings on https://stltoday.com/jobs and find your next career.
Career experts admit that there isn't a way to sugarcoat the challenge of finding a new job once you've celebrated the Big 5-0.
The number of married couples in which the wife is the primary breadwinner has risen dramatically over the past several decades. 
Content by Anders CPAs + Advisors. Anders CPAs + Advisors' mission is to be the catalyst for those striving to achieve their highest potential.
Content by Daniel Bortz, Monster contributor. The coronavirus has shaken everyone to the core, but now more than ever, workers around the worl…
While population growth has slowed at the national level, population changes at the state and city level vary widely. These cities are the fas…
Earning a six-figure income is a goal for many Americans, but few actually achieve it. These states feature the highest proportion of employee…
Content provided by State Point Media. Self-quarantines and stay-at-home orders as a result of the COVID-19 pandemic are having an impact on e…