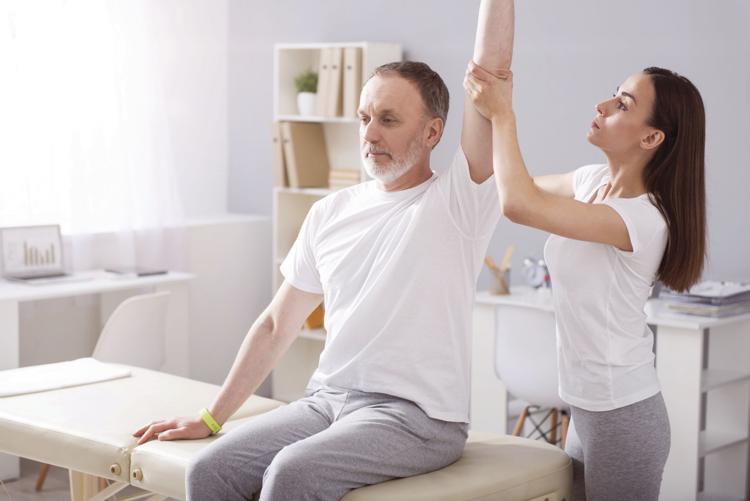 The U.S. Bureau of Labor Statistics (LBS) expects a demand in health care to increase by 14 percent between now and 2028.
This significant growth is projected to create 1.9 million new jobs within the industry. An aging population is the main contributor to the growing need for medical employees.
If you're considering pursuing a health care role, you should know the most in-demand jobs for this year and their projected growth. Here are a few of the fastest-growing fields and how demand will grow through 2028, per the LBS.
HOME HEALTH AIDE: 36% increase
Typically, to become a home health aide, candidates must hold a high school diploma or equivalent. The median salary is about $24,060 per year and can be performed in homes, nursing facilities and service programs. Their primary role is to offer support with daily tasks like bathing and dressing, laundry and organizing patient's schedules and appointments.
OCCUPATIONAL THERAPY ASSISTANTS: 33% increase
An assistant for an occupational therapist generally helps patients recover and improve after accidents, to maintain the skills needed for daily living. They usually work in hospitals, nursing facilities or therapist offices. Their median salary for 2018 was $57,620 per year and required an associate degree from an accredited program while operating under strict state regulations.
GENETIC COUNSELORS: 27% increase
The role of a genetic counselor is primarily to assess risks for genetic diseases or congenital disabilities for individuals or families. They are commonly found in university medical centers, hospitals and laboratories. A median salary for this position was approximately $80,370 in 2018 and the typical entry-level education is a master's degree.
PHLEBOTOMISTS: 23% increase
A phlebotomist works in hospitals, blood donor centers and doctor's offices to draw blood for tests, trans- fusion and research. Most employees in the field must receive certification from a phlebotomy program rather than obtain a degree from an accredited college.
The median pay for phlebotomists in 2018 was around $34,480 per year and an increase of 29,500 jobs is expected before 2028.