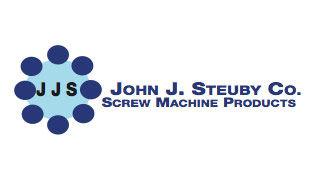 TOOL ROOM MACHINIST: P/T or F/T. Must be experienced. R&D projects. Benefits. $30 to $50/hr. Will train.
DRIVER: Local only, must have CDL-B, Mechanically inclined, light maintenance, variety of work.
MECHANIC: Industrial trucks, forklifts, backhoe, factory equip. in our plant only. PT or FT. Salary open.
INDUSTRIAL MAINTENANCE ELECTRICIAN: Variety of jobs in manufacturing co. 3 phase. Benefits & security. Salary open. Will consider apprentice.
SCREW MACHINE MACHINIST: Multi-Spindle exp Dav., NB, ACME, Cone, Swiss, Hydromat etc.
CHAINSAW: Experienced. Tree removal – clean up on our property.
ENGINEER TRAINEE: BSME preferred but not required. Must be detail oriented. Variety of duties.
CNC PROGRAMMER: For the Machines high production trade. FT or PT. Experienced only. Must have background in machining or willing to attend our in-house machine training program.
ENGINEER PRODUCTION: Exp. in designing and organizing new products to go to market in the fluid power industry such as all types of quick disconnects, etc.
MECHANICAL DESIGNER: For new products with fluid power, kitchen gadgetry, automotive, toys, hunting, fishing, sports, hobbies and medical. PT or FT.
CHAUFFEUR: Free room, board and kitchen privileges with a full time job in Factory or Office in exchange for chauffeur duties to and from work.
TUCK POINTING: Experienced, PT or FT. Other duties.
OPPORTUNITY: Looking for a free place to live with kitchen privileges? We need a driver to drive in the a.m. from Clayton residence to Hazelwood factory with a $14.00 / hr. assembly job 5 days a week. Apply in person or call 314-895-1000 ask for Jack. 
John J Steuby Co., 6002 N Lindbergh Blvd.
Be the first to know
Get local news delivered to your inbox!