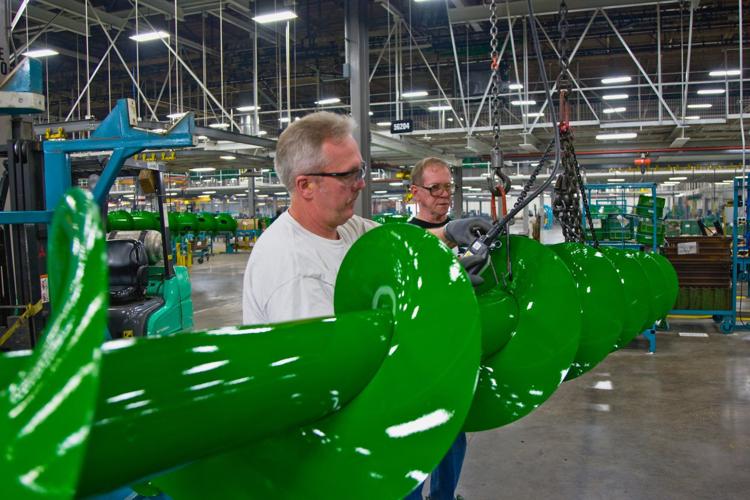 Waterloo and Ankeny, Iowa, and East Moline, Ill.; free; deere.com
You do not need to be a farmer to enjoy this tour, described by the company as "plow to wow!" The real John Deere himself built the world's first successful self-scouring plow in 1837. In the 182 years since, this American firm has grown to be the leader in the assembly of machines that produce so much of the food we consume. Some of the largest, most technologically advanced machines in the world are assembled at the firm's plants and include combines, planters, tractors, harvesters and bailers.
Tours are offered at three different locations and are frequently led by enthusiastic, knowledgeable retired Deere employees who include information on how the machines impact lives around the world.
Each stage of the manufacturing process in included, from the first steel cut to the finished product.