The name Springfield evokes a ubiquitous, all-American place, like the Springfield in "Father Knows Best" or the Springfield in "The Simpsons."
Springfields are all-American: Half the states in the U.S. claim a Springfield. Even more states claim a name like Springfield Park (New York) or Springfield Corners (Wisconsin).
In St. Louis, we claim Springfield, Ill., and Springfield, Mo.
You might look at one as the Springfield you drive through to get to Chicago. And the other as the Springfield you drive through to get to Branson.
But we stopped our car. And we compared. And we think both places are worthy landing spots.
Both boast unique foods, Route 66 kitsch, interesting architecture, botanical gardens, zoos and attractions built around native sons.
Springfield isn't just a name: It's a destination.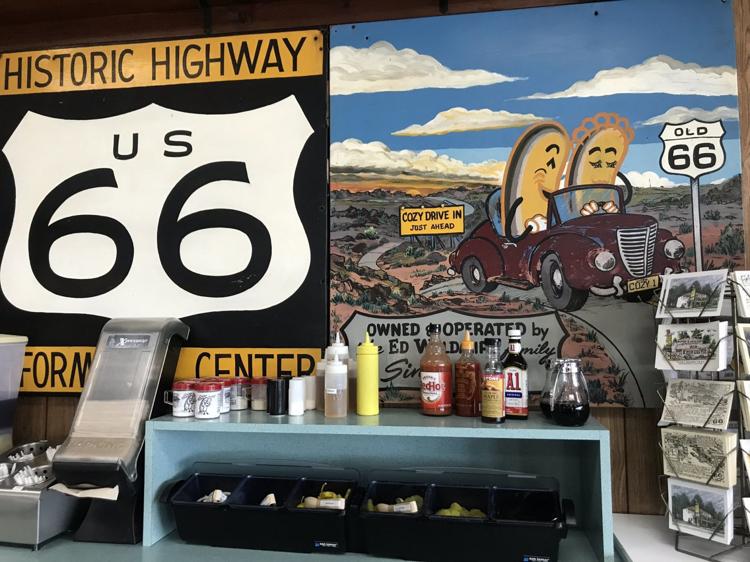 Springfield, Ill.
Population: Approximately 117,000
Distance from St. Louis: 97 miles
History: First settled in 1820, name changed from Calhoun to Springfield in 1832
Hometown famous: Birthplace of comedian Cecily Strong and breakfast foods manufacturer C.W. Post; musician Bobby McFerrin attended Sangamon State University there; home of poet Nicholas Vachel Lindsay and of course Abraham Lincoln
Most influential native son: Abraham Lincoln
No doubt about it: Springfield is the epicenter of the Land of Lincoln. The 16th president lived here for his young adult life, where he began his political career, met his wife, Mary Todd and raised a family.
Visit the Old State Capitol building, where Lincoln borrowed books as a lawyer, made his famous "house divided" speech and where his body lay in state after he was assassinated. (www2.illinois.gov/dnrhistoric; donations accepted). A few blocks away at the Abraham Lincoln Presidential Library and Museum, you can walk through the formative years of Lincoln's life, starting inside an exact replica of the log cabin he lived in as a boy and ending by perusing a selection of Lincoln socks in the gift shop. (alplm.org; $6-$15)
The nearby Lincoln Home, now a National Historic Site, truly captures Lincoln's essence. Our ranger guide, Adam Velk, told us how the president would wrestle with his sons in the family room, savor his wife's white almond cake made on the kitchen's wood stove and hang stockings from the mantel (the nail holes are still visible). "This is the closest you'll get to shaking Mr. Lincoln's hand," Velk told the group as he invited us to grip the curved wooden handrail leading to the second floor. A visit to the nearby Lincoln Tomb at Oak Ridge Cemetery is truly sobering: Lincoln and Mary Todd are buried here, along with three of their four sons. (nps.gov/liho; lincolntomb.org; free)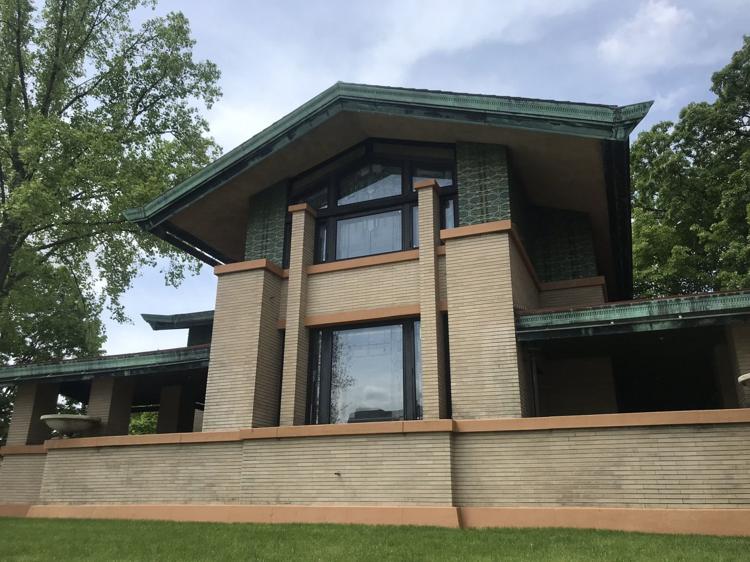 Architecture and homes: If Lincoln gets top billing here, architect Frank Lloyd Wright may get second. He designed the Dana-Thomas House for a Springfield socialite in 1902, and now it's owned by the state and open for tours. When it was completed, it was the largest home Wright had designed, with 35 rooms on 16 different levels. Every turn reveals surprises: a gas-operated hair dryer and curling iron, chandeliers with intricate butterfly designs, an exquisite, light-filled hallway used as a plant conservatory and a basement duck pin bowling alley. "A typical house was a big box made of little boxes," our guide, volunteer Jim Grundel told the group. "Wright wanted to break that apart and separate it." (dana-thomas.org; donation suggested)
Also open for tours: The Illinois Governor's Mansion, built in 1855; the "new" state Capitol building, completed in 1888; the Vachel Lindsay House, where the poet Nicholas Vachel Lindsay was born in 1879 and died in 1931; and Edwards Place, where Lincoln was a frequent guest and where he courted Mary Todd. Its original furnishings include the "courting couch" where the couple sat during those early days.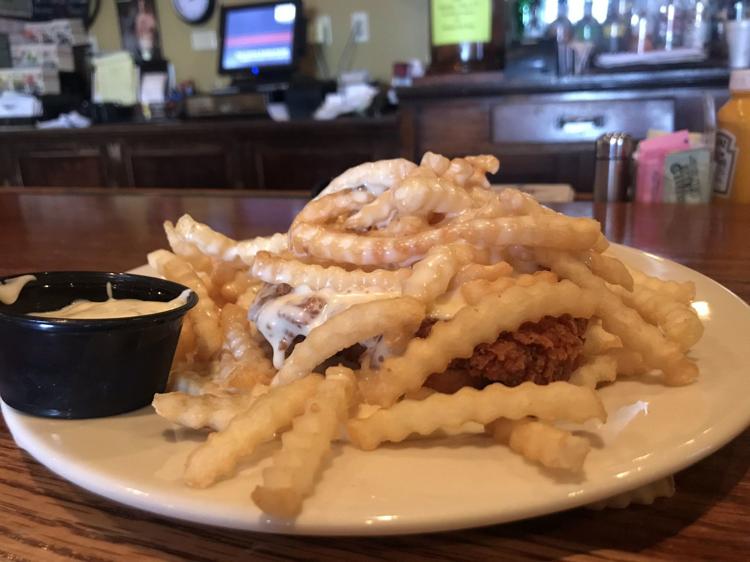 Local food: Springfield lays claim to a couple of American dishes: the horseshoe and the corn dog. The horseshoe was developed in the 1920s by a hotel chef in Springfield. It consists of Texas toast, topped with meat, fries and cheese sauce. Variations abound, and some of the best are served at D'Arcy's Pint, a standalone Irish bar and restaurant on the south end of town. A smaller version of the dish, a ponyshoe, might suffice for lunch. "The fries are supposed to represent the nails, and the cheese sauce the ... glue?" a waitress tried to explain. No matter — we didn't need to imagine more. (darcyspintonline.com)
The Cozy Dog Drive In doesn't claim to have invented the corn dog, but rather perfect the way it's made. The restaurant interior is as cozy as its dogs, with a dizzying array of Route 66 and restaurant memorabilia on its walls. The dogs are hot, the cornbread crust slightly crisp and sweet. (www.cozydogdrivein.com)
Zoo and animal encounters: Henson Robinson Zoo, part of the Springfield Park District, is situated on a peninsula of land jutting into the 4,260-acre Lake Springfield, used for boating and fishing. The small zoo, home to about 80 species of animals, is a bit worn around the edges but a good spot to pass a couple hours with younger kids, who can feed goats and get up-close glimpses of lounging cougars and black-headed spider monkeys. (springfieldparks.org/facilities/hensonrobinsonzoo; $4.50-$6.25)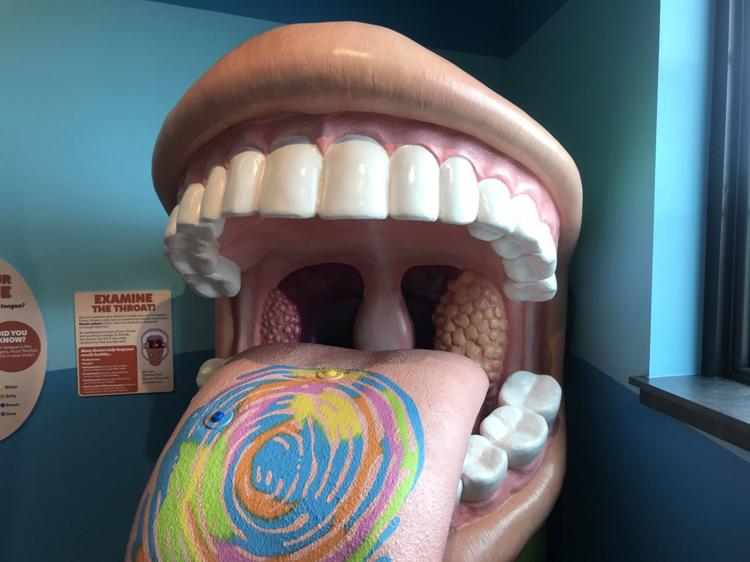 Children's and science museums: The Kidzeum children's museum opened in July 2018 in the heart of downtown Springfield and is an easy walk to other attractions and restaurants. The museum's 25,000 square feet span three stories, and kids can play at a large water table, wiggle their way through a rope maze and climb through the body of the giant "Active Alex" to learn about the senses, breathing and more bodily functions (the poop emoji pillows in the digestion area are a hit). A new zombie apocalypse exhibit with a focus on disaster preparation opens this month. (kidzeum.org; $9)
Older kids may enjoy a visit to the Illinois State Museum, which includes exhibits about home life in the state's past, life-sized dioramas, thousands of fossils and a play museum for younger children. (illinoisstatemuseum.org; $5, children free)
Route 66: Route 66 buffs can get their kicks just south of Springfield at the town of Auburn, with a spin along a 1.4-mile stretch of the original brick highway. Closer to Springfield, visit Route 66 Motorheads Bar, Grill and Museum, where you can grab a beer, pizza and a horseshoe while soaking up tons of car and Route 66 nostalgia from the collection of owner Ron Metzger. The restaurant opened in 2018. (66motorheads.com)
Roadside enthusiasts will also enjoy the free Sign Museum inside the Ace Sign Co. building, which isn't a museum as much as it is a cool working and event space festooned with dozens of neon, metal and wooden signs from the area. Don't miss the colorful, space age "sputnik" that graced the old Springfield Belaire Hotel, which was demolished in 2015. (acesignco.com/museum; free)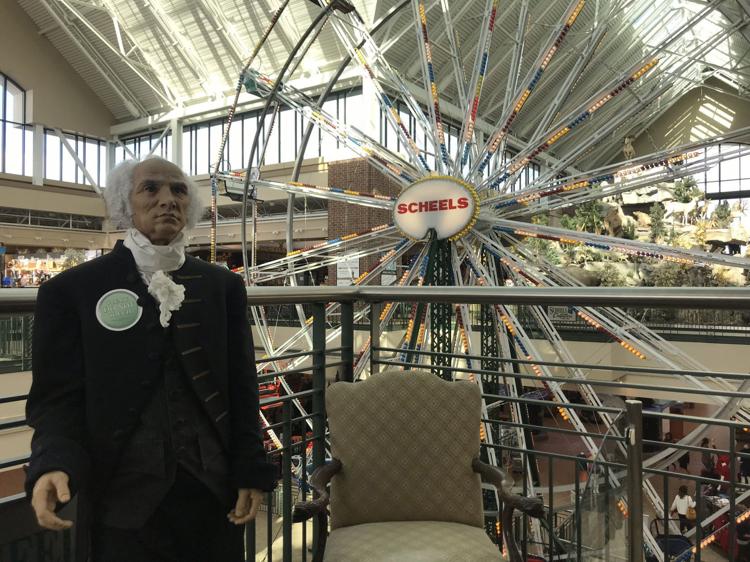 Extreme shopping destination: Want to shop for a fly fishing rod then fill a bag with bulk candy then pose for a photo with a mannequin of a dead United States president? Oh, and take a spin on an indoor Ferris wheel? Look no farther than Scheel's, a North Dakota-based sporting goods chain with a store in Springfield. While it's a destination for locals, it's a tourist stop for sure, and you can grab a sandwich or fudge in the onsite cafe while wandering and gawking. If for some reason you missed seeing Lincoln in downtown Springfield, he's among the many presidential mannequins at Scheel's, waiting for your photo op. (scheels.com)
Botanical Gardens and other nature experiences: If you're looking for a botanical gardens experience, you'll find free options in two corners of the city. Lincoln Memorial Garden and Nature Center, 100 acres alongside the shore of Lake Springfield in the southeast edge of the city, represents the landscape Lincoln would have known living in the Midwest. It's a lovely spot for a picnic or a stroll through its six miles of winding wood chipped or grass trails. Some of the eight stone "council rings" offer views of the lake. (lincolnmemorialgarden.org; free)
Washington Park on the western edge of the city, popular with dogs walking their humans during our evening visit, is also home to a 20-acre botanical garden with a conservatory and areas like a Roman cultural garden and a prairie garden. It's within sight of the Rees Memorial Carillion (that's a set of bells in a tower that can be played with a keyboard) and if you're lucky, you'll catch one of its year-round concerts. On the weekends, for a small fee, you can climb the 12-story structure and enjoy the sights from Springfield's highest spot. (springfieldparks.org/parks/washington/; free)
---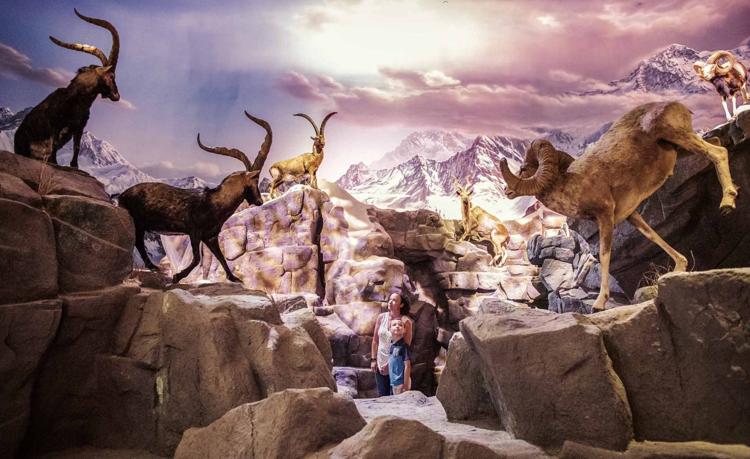 Springfield, Mo.
Population: Approximately 167,000
Distance from St. Louis: 215 miles
History: Tennessee homesteader John Polk Campbell founded Springfield in 1829, and it was incorporated in 1838.
Hometown famous: Bob Barker, John Ashcroft, Matt Blunt, Kathleen Turner, Johnny Morris, Brad Pitt.
Most influential native son: Johnny Morris
Though you may not recognize him if you walk by him (and he's been known to stroll through his giant Bass Pro shop in Springfield like any other customer), Johnny Morris has had his hand in retail and tourism development here since selling fishing tackle from his dad's store in 1972. The founder and CEO of Bass Pro shops has also developed Big Cedar Lodge and Dogwood Canyon, tourist destinations south of Springfield, and other attractions. The original Bass Pro is re-created inside his massive Wonders of Wildlife National Museum and Aquarium in Springfield, which opened in 2017. (More on that later.)
Architecture and homes: The only historic home open for tours in Springfield has a unique history: the Pythan Castle was completed in 1913 and was built as a perk for members of the Knights of Pythias, a fraternal organization and secret society. The castle, more than 38,000 square feet and made of Carthage stone, was used over the years as a retirement home, a children's home, a service club for members of the military, and to house POWs during World War II. Now it's owned by Tamara Finocchiaro and her mother, M.J. Page, who live in one of the wings. They've restored the building and converted it for special events, ghost tours, escape room experiences and more. "We don't get bored," says Finocchiaro says, who books princess impersonators from St. Louis for princess-themed events and attends Halloween trade shows to buy ogre décor for the basement dungeon. To visit the castle, you have to attend a scheduled event, so check the website for details. (pythiancastle.com)
For a look at some of the area's larger late 19th century homes, take a drive or stroll through the Walnut Street Historic District. Several homes have been converted to businesses or restaurants.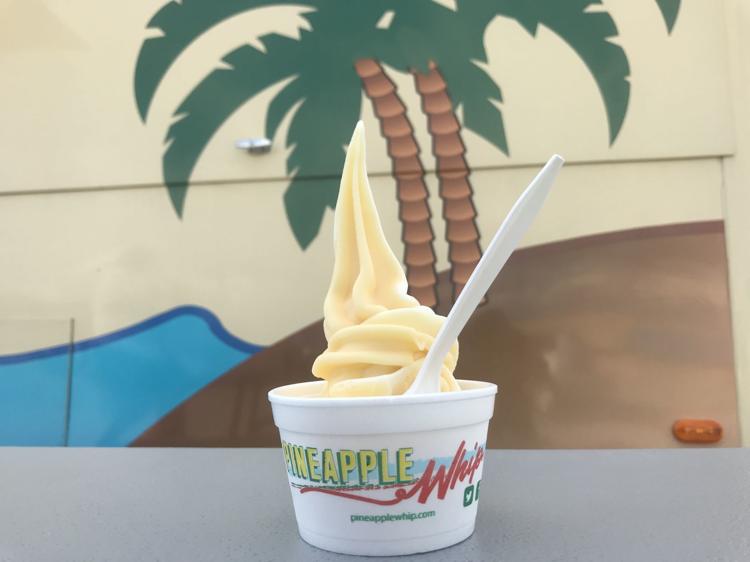 Local food: Local chef David Leong wanted to appeal to local tastes when he opened Springfield's first Chinese restaurant, Leong's Tea House, in 1963. So he fried chicken pieces in batter and added them to cashew chicken, creating Springfield cashew chicken. Soon, other restaurants in the city made their own versions, and still do, said Leong's son, Wing Yee Leong, who runs the family's newer restaurant, Leong's Asian Diner. He's seen versions of the dish around the country, and his brother and dad even spotted it while vacationing in Hong Kong. Leong, who turns 99 in August, still comes to the restaurant daily. "I always tell people, beware the power of cashew, Leong said. "It's popular, but we're still the original." (leongsasiandiner.com)
Springfield is also home to unique chains offering cool summertime treats. Pineapple Whip, created in 1974 for the Ozark Empire Fair, sells its creamy, pineapple-based treats from three mobile trailers in Springfield. Watch for the hula girl Lulu on the roof — if she's shaking her grass skirt, the trailer is open for business. (pineapplewhip.com)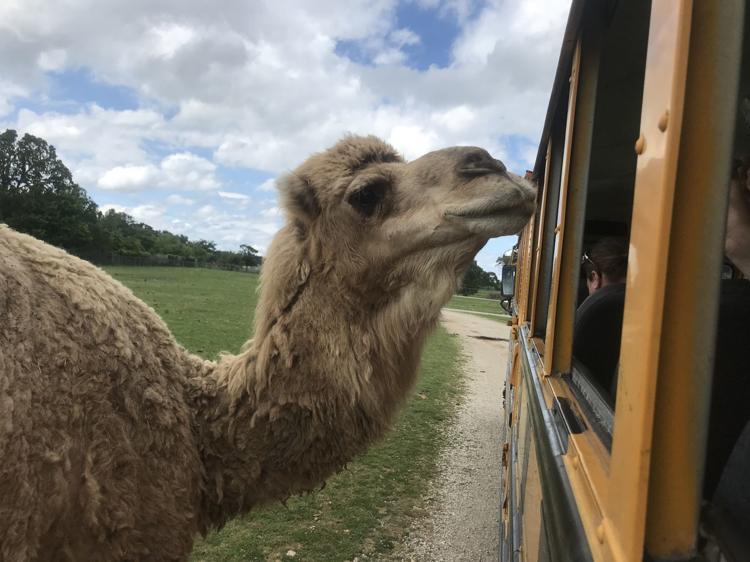 Zoos and wildlife encounters: A visit to the Dickerson Park Zoo can easily take a long morning or afternoon, and its shady paths wind through areas with more than 160 species representing five continents, including North America — this is Missouri State Bear Country, after all. The highlight was the giraffe feeding deck, where you could buy a couple of leaves of lettuce and a cracker for a small fee and reach through the fence to feed willing giraffes, who made us yelp with their long, purpleish-black tongues. The zoo was founded in 1923 and is a member of the Association of Zoos and Aquariums, which means it participates in conservation and breeding programs and is free if you have a St. Louis Zoo membership. (dickersonparkzoo.org; $10-$15)
The Wild Animal Safari at Strafford, about 12 miles east of Springfield, is an unexpected delight. The visit starts at a somewhat shabby zoo area with goats, lemurs, a giraffe and a few empty cages. But the 350-plus acre animal park is the memory-maker: you can drive through yourself, or take a guided bus tour. We oohed, ahhed, laughed and screamed with strangers on the modified, tiger-striped school bus as the bison, ostriches, zebras, buffalo and more walked up to the windows, looking for nuggets of cattle feed we had bought at the entrance.
One camel, named Klepto Clyde, walked up and down alongside the bus, sticking his head inside each window. He's known to steal water bottles, chocolate bars, even bottles of Chanel No. 5 out of your purse, our guide Ron warned us. "He's real fond of the dirty diaper out of your diaper bag — that's his favorite," he said. Luckily, Clyde only got away with our cattle feed. (animalsafari.com/MO; $19.95-$22.95)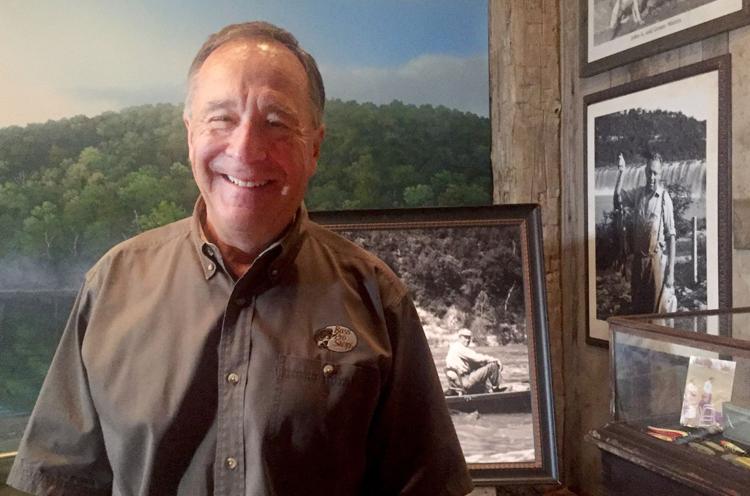 Morris opened the massive Wonders of Wildlife National Museum and Aquarium in 2017, and it saw 1.6 million visitors in its first year. If you go, prepare to devote a good chunk of your day winding through the complex's one and a half miles of indoor trails. Not only will you gawk at the 35,000 live fish, mammals, amphibians and other animals, but you'll also see hundreds of mounted animals in the wildlife halls. They're frozen in natural action scenes: a narwhal's head breaking the water's surface, a herd of buffalo stampeding down a hill alongside an escalator. For an extra fee, you can dive underwater with sharks, grouper and reef fish. In March, the American Museum of Fly Fishing opened at the complex, adding to several other conservation organizations with galleries there. (wondersofwildlife.org; $19.95-$47.95)
Children's museums: The Discovery Center, just a couple of blocks from Park Central Square in downtown Springfield, is a four-story children's museum with everything from a "Wonderland" area for toddlers and preschoolers to a bed of "nails" for kids and parents who dare to lounge upon it. One part of the center is in a pair of 1920s-era buildings purchased in the 1990s when the neighborhood was considered blighted; a newer addition is the first Gold LEED-certified building in southwest Missouri. There's a bed for "digging" dinosaur bones, a discovery town for intense pretend play, pulleys and ramps and gears, a water table and just about everything sciencey, imaginative and fun. (discoverycenter.org; $7-$12)
On the southern end of Springfield inside a strip mall, you'll find Itty Bitty City, a pretend play place geared for kids 8 and younger. Kids can splash at a water table, play at a huge train table, dress up and perform on a stage, and pretend to shop, fight a fire and tend to a sick pet in a kid-sized village. (ittybitty.city; $4-$11)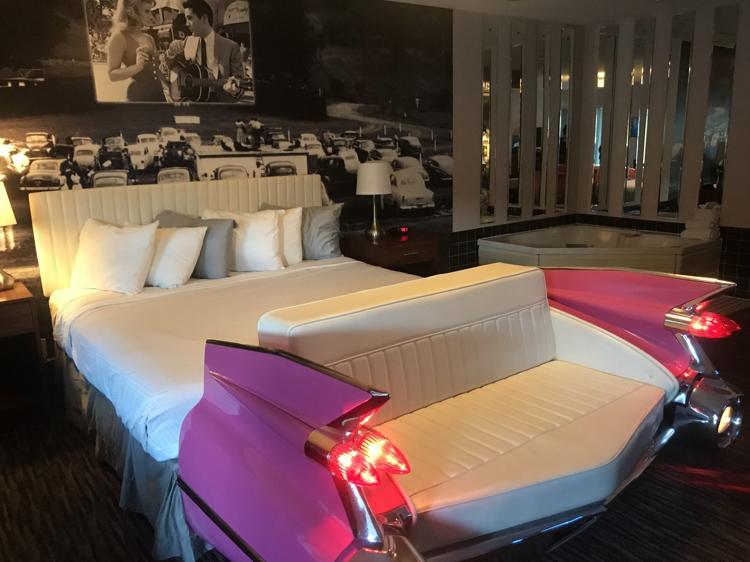 Route 66: Springfield, Mo., plays up Route 66 with signage and authentic attractions such as the Best Western Route 66 Rail Haven, built in 1938. It retains its old world charm with clean rooms and a reception and breakfast area with a diner-like feel. Elvis slept here during a performance in Springfield in 1956; the room he stayed in, 409, is now a themed Elvis room complete with a Jacuzzi tub, pink Cadillac sofa and a neon-trimmed portrait of the King. You can also ask for the Marilyn Monroe-themed room, and a Wild Bill Hickock room was set to open this month. (bestwestern.com)
About five miles away you'll find the Route 66 Car Museum, which houses about 70 classic vehicles from the personal collection of Guy Mace. Even if you're not into cars, you'll appreciate the artistry and you'll learn something from the informative placards at each one (66carmuseum.com; $5-$15)
Extreme shopping destination: The Bass Pro Shop adjacent to the Wonders of Wildlife complex is an attraction in and of itself: and even if you come away with only a sample of amaretto-flavored fudge (it's free). The flagship store sells everything from camouflage-print camping high chairs to fishing boats twice as expensive as your car. Turtles, alligators, fish and ducks swim in ponds and streams throughout. A staircase with rifle barrels for spindles leads to the National Rifle Association Sporting Arms Museum, and another path leads to the National Archery Hall of Fame. (basspro.com)
For another extreme shopping experience, visit the Relics Antique Mall, which at 90,000 square feet bills itself as Missouri's largest. A cafe that serves salads, sandwiches and desserts sits in the center of aisles and aisles of merchandise, which are divided into an antique section for older merchandise and collectibles and a bazaar for newer items. (relicsantiquemall.com)
Botanical gardens and other nature experiences: The Springfield Botanical Gardens at Nathaniel Greene/Close Memorial Park is an impressive destination for those who want to take time to smell the roses, but also have the option to go for a run, walk the dog, or turn their kids loose at one of the botanical-themed "playpods" throughout. The botanical center also holds special exhibits and classes, and a farmstead on the site helps you learn about life in the 1860s. The gardens are free, and it's well worth the $4 adult admission for the adjacent Mizumoto Japanese Stroll Garden, which includes a winding trail past waterfalls, stone pagodas and a tea house. (parkboard.org/botanical)
For those who want to go deep, catch a Jeep-drawn tram and drive into the ancient riverbed that makes up Fantastic Caverns, on the north end of Springfield. A farmer's dog discovered the cave in 1862, and five years later 12 women answered a newspaper ad seeking people to explore the cave. The tram drives right by their names written on the wall of the cave. Our guide and driver, Russ, gave us a thorough tour that explored cave geology (it takes 100 years for formations to grow 1 cubic inch) and quirks of its history (owners grew mushrooms here to make money during the Depression). The tour is ideal for small children and people who use wheelchairs, because the trams are equipped with ramps. (fantasticcaverns.com; $17-$26, children 5 and under free)
Springfield, Ill.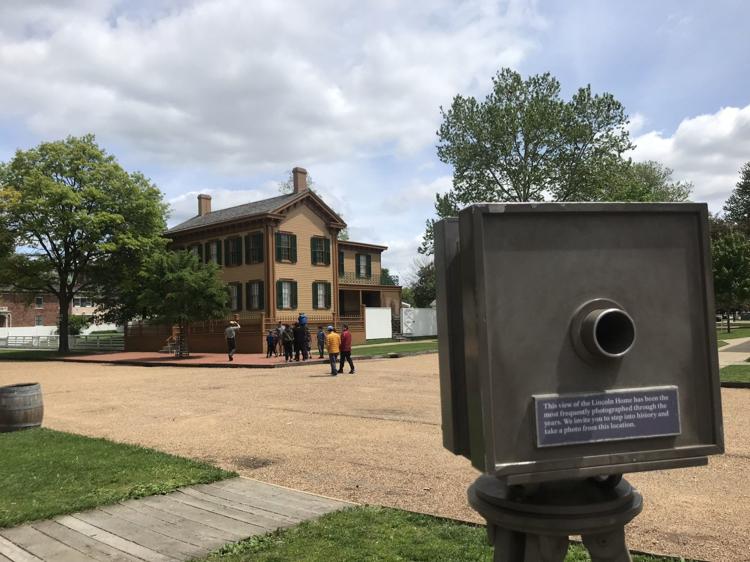 Springfield, Ill.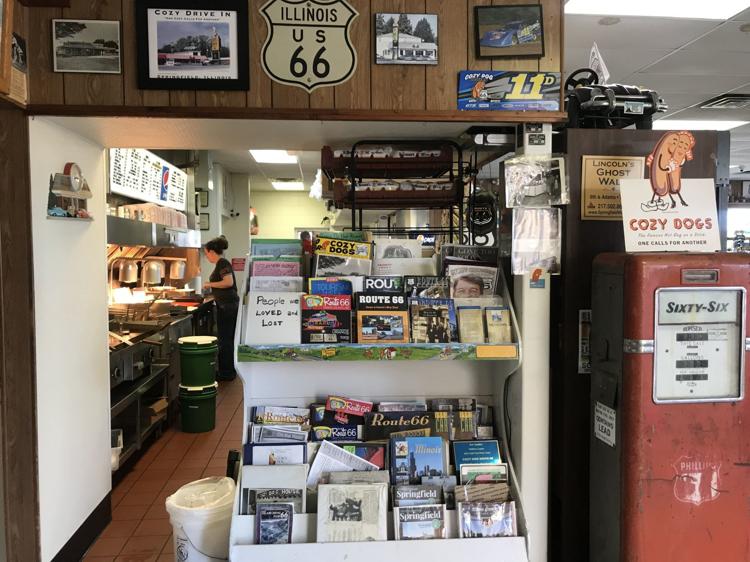 Springfield, Ill.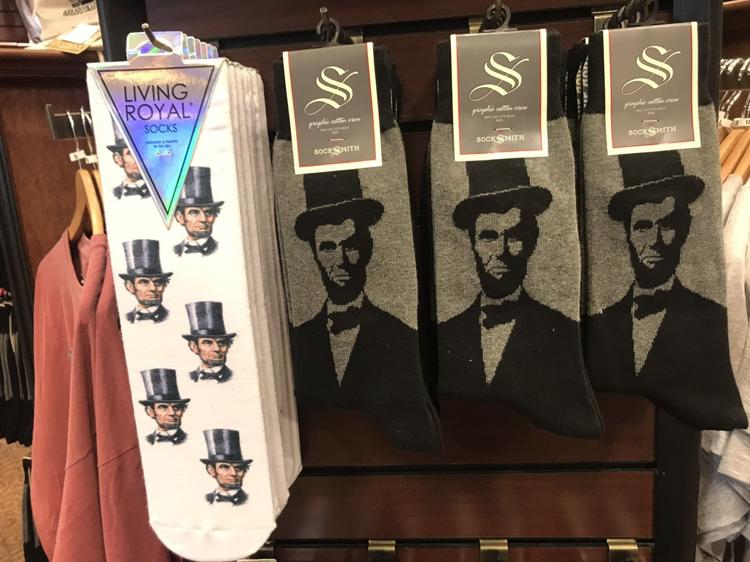 Springfield, Ill.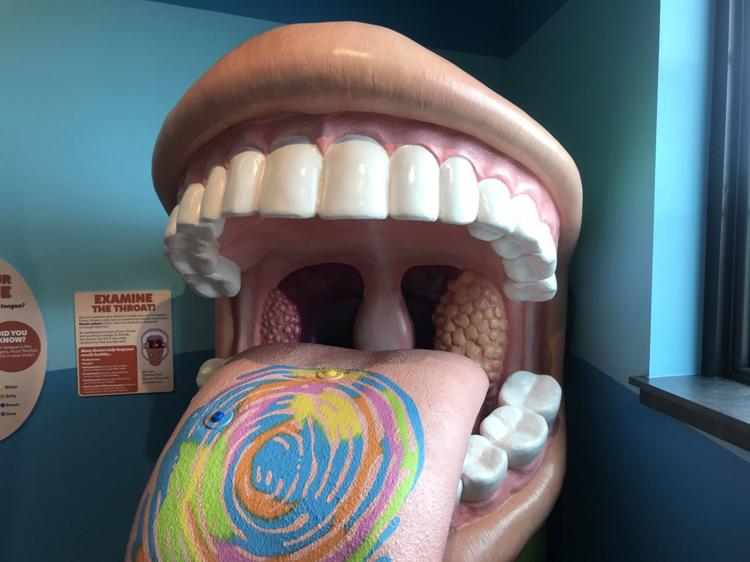 Springfield, Ill.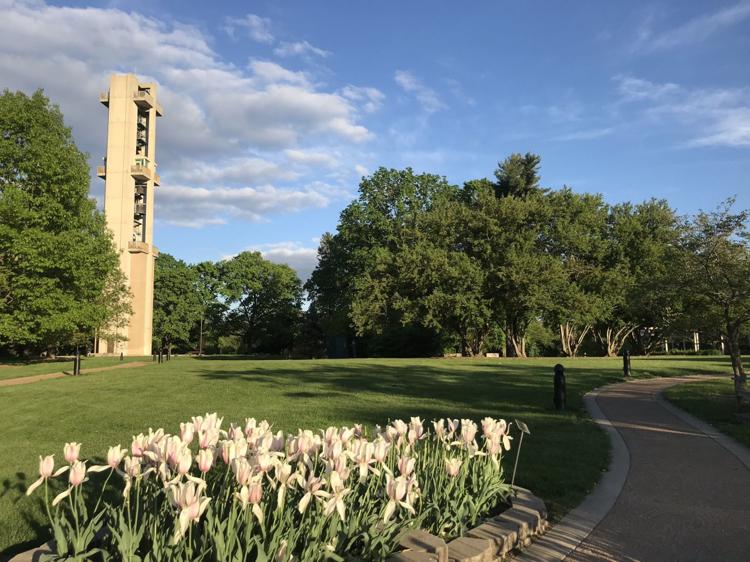 Springfield, Ill.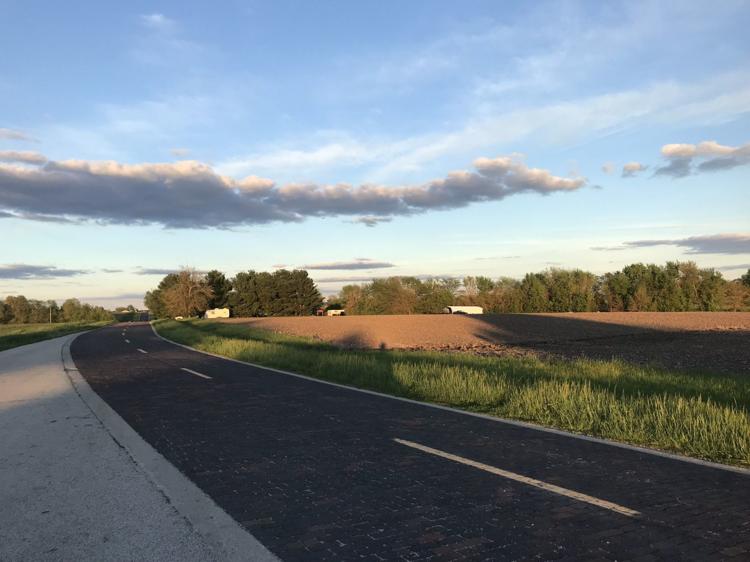 Springfield, Ill.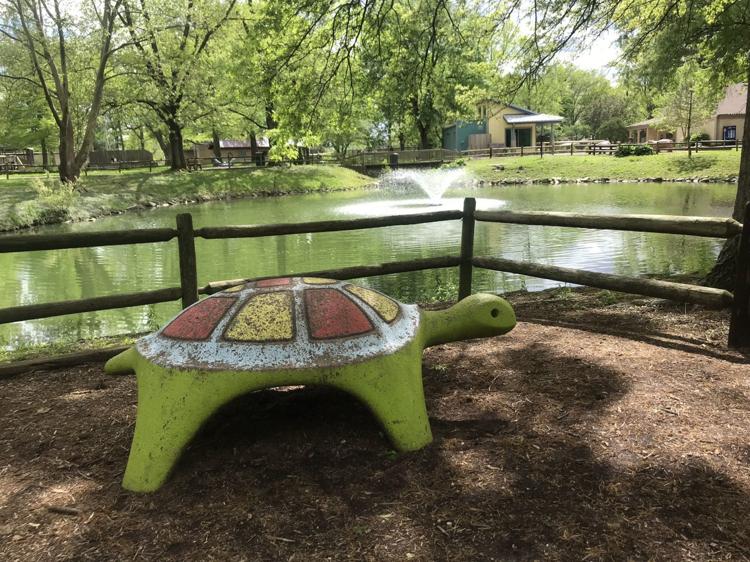 Springfield, Ill.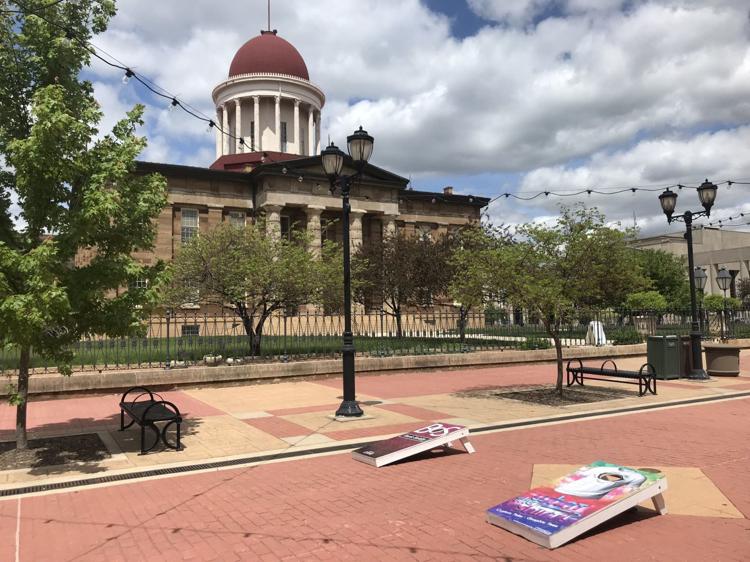 Springfield, Ill.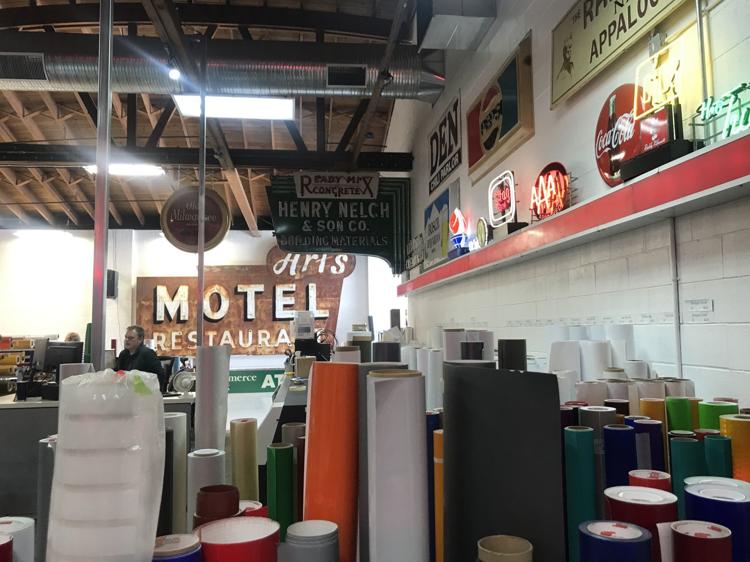 Springfield, Ill.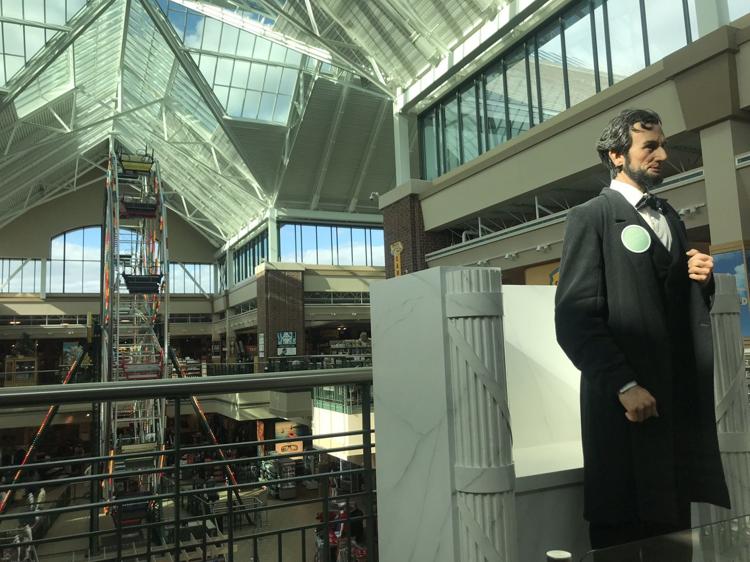 Springfield, Ill.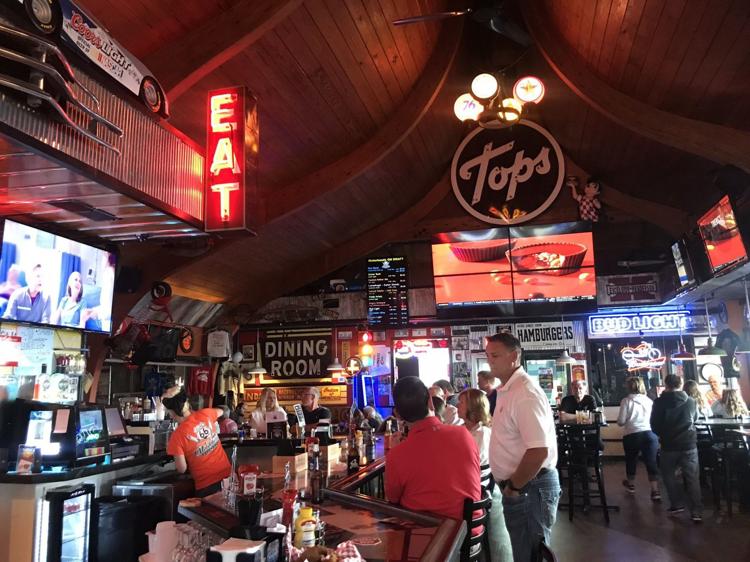 Springfield, Ill.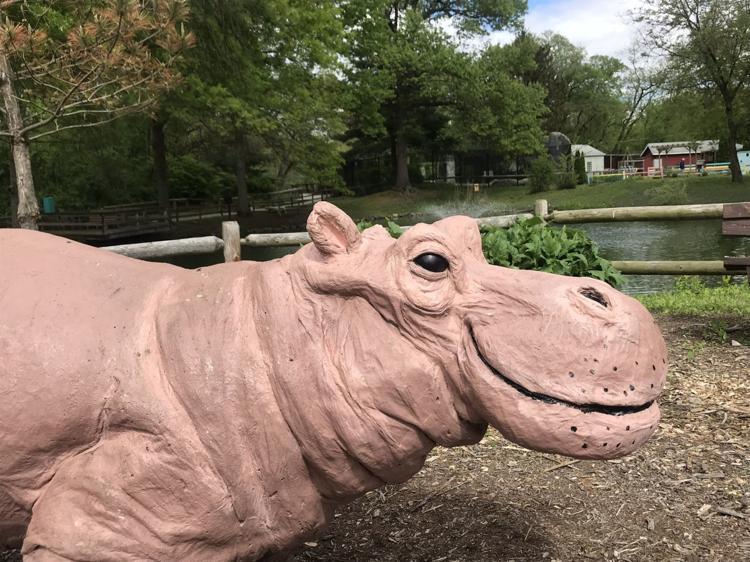 Springfield, Ill.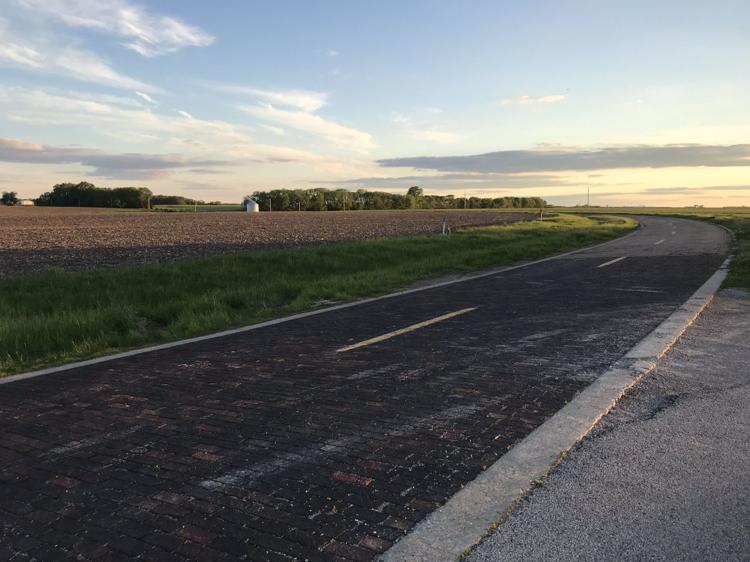 Springfield, Ill.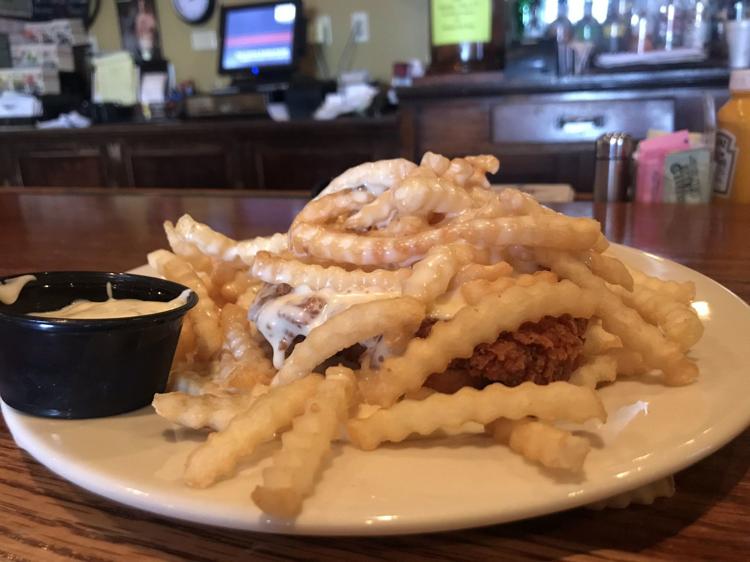 Springfield, Ill.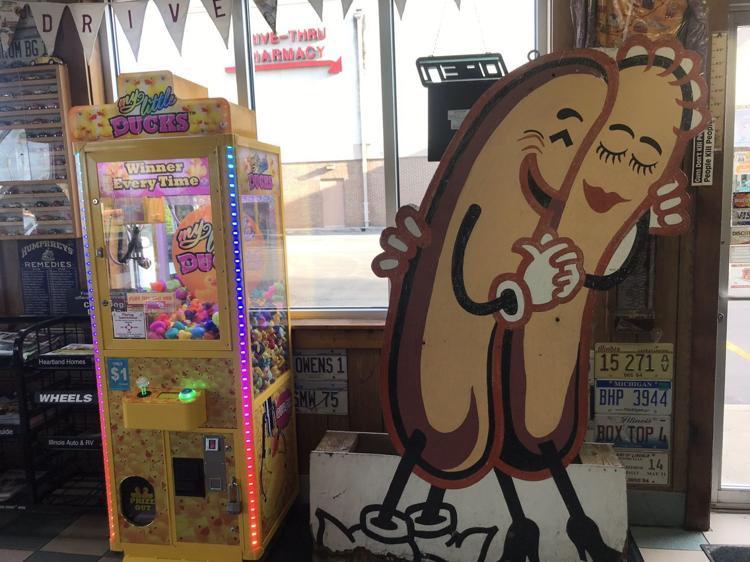 Springfield, Ill.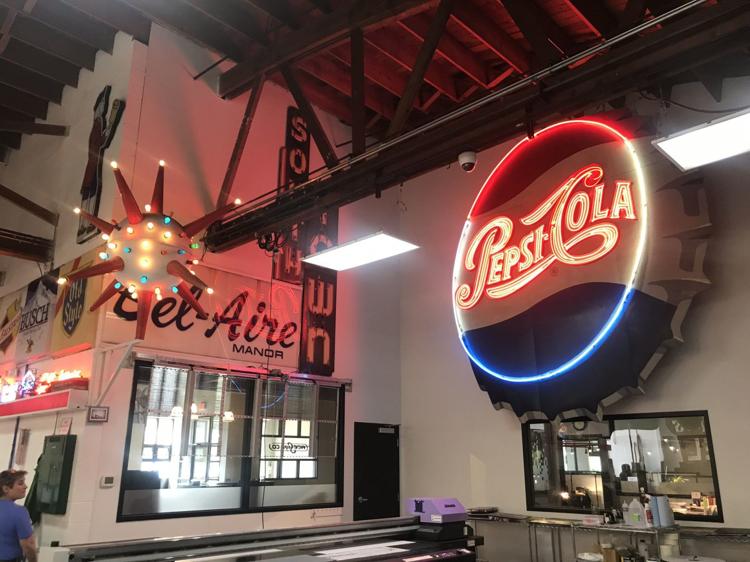 Springfield, Ill.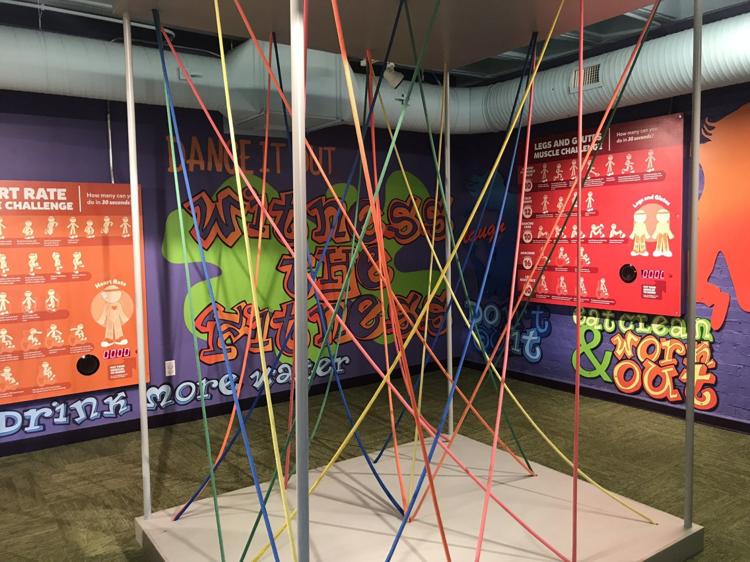 Springfield, Ill.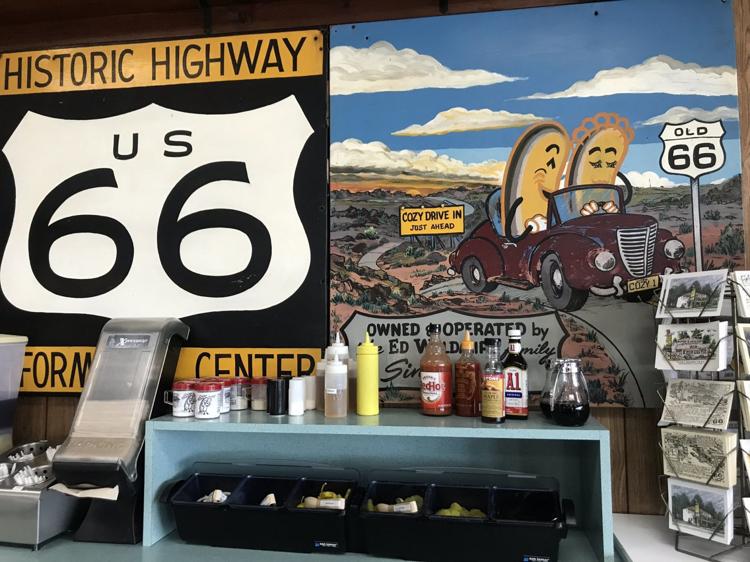 Springfield, Ill.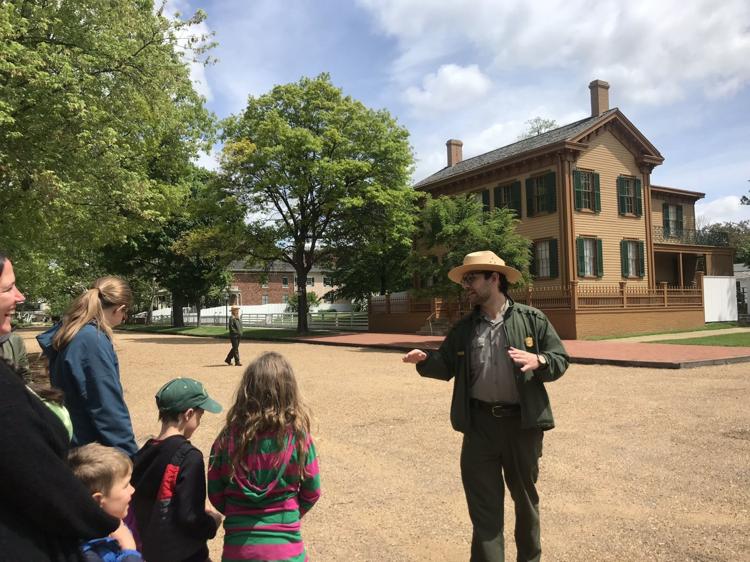 Springfield, Ill.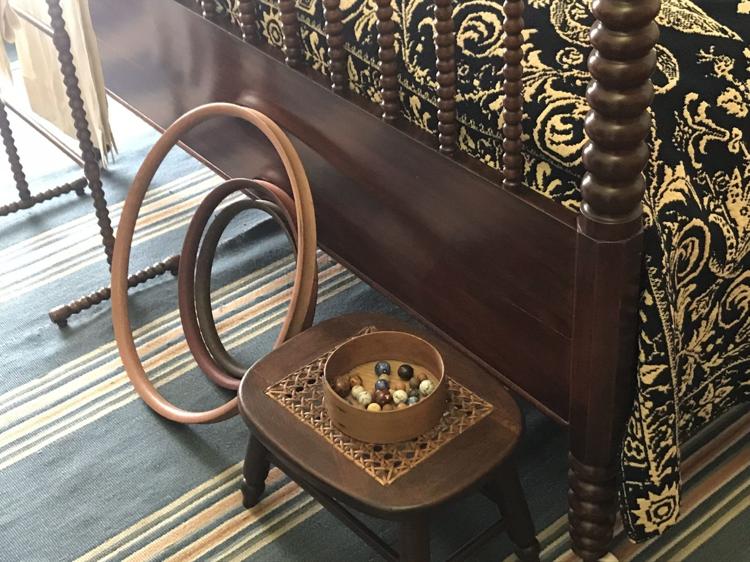 Springfield, Ill.
Springfield, Ill.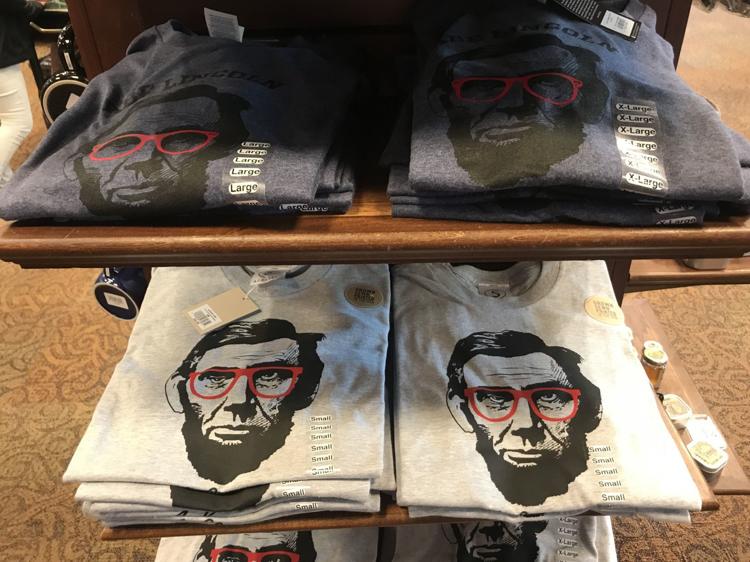 Springfield, Ill.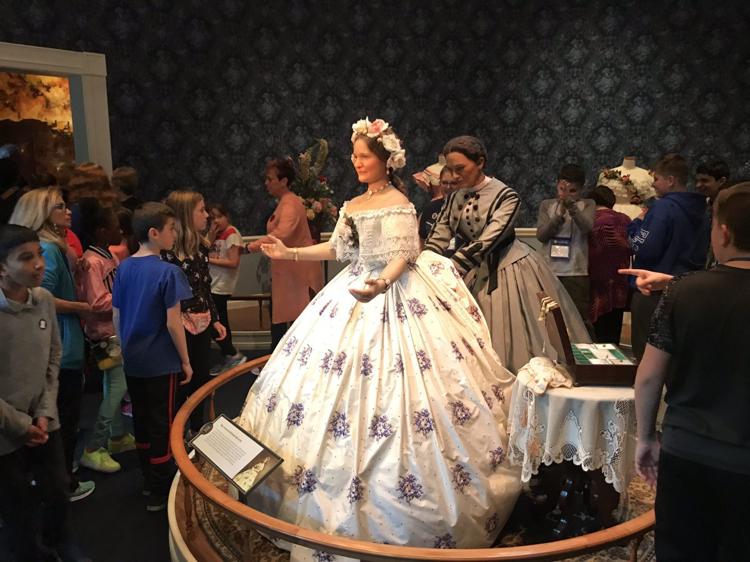 Springfield, Ill.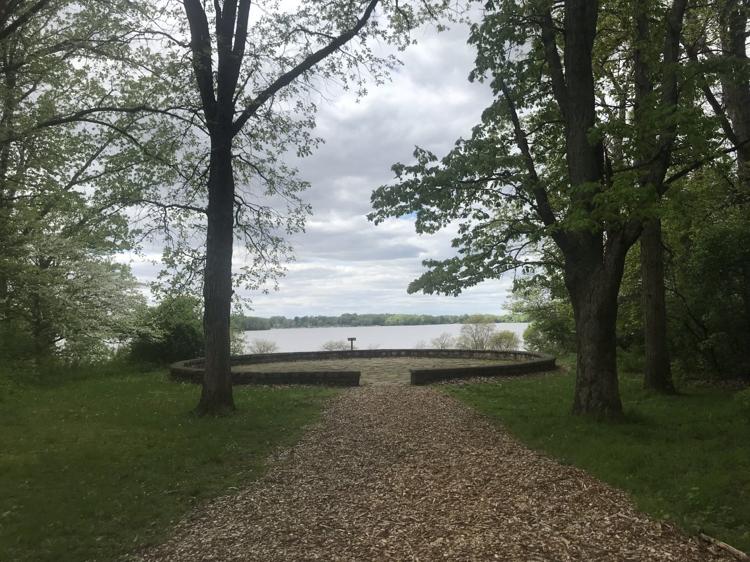 Springfield, Ill.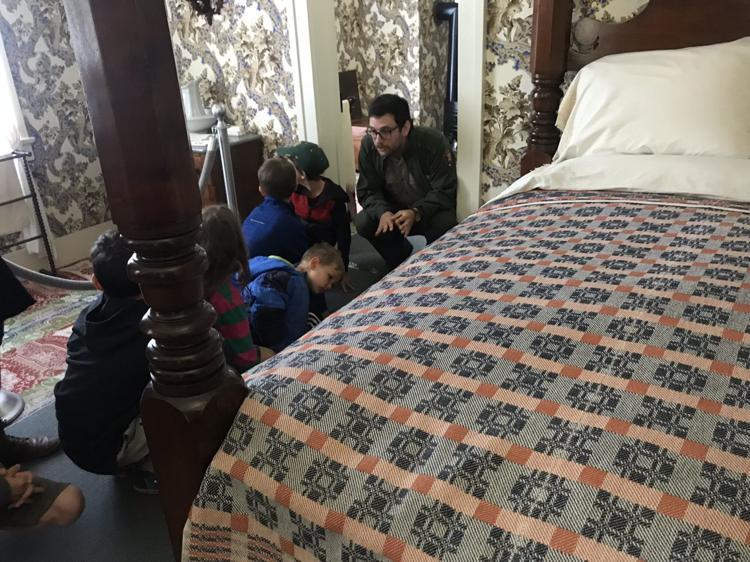 Springfield, Ill.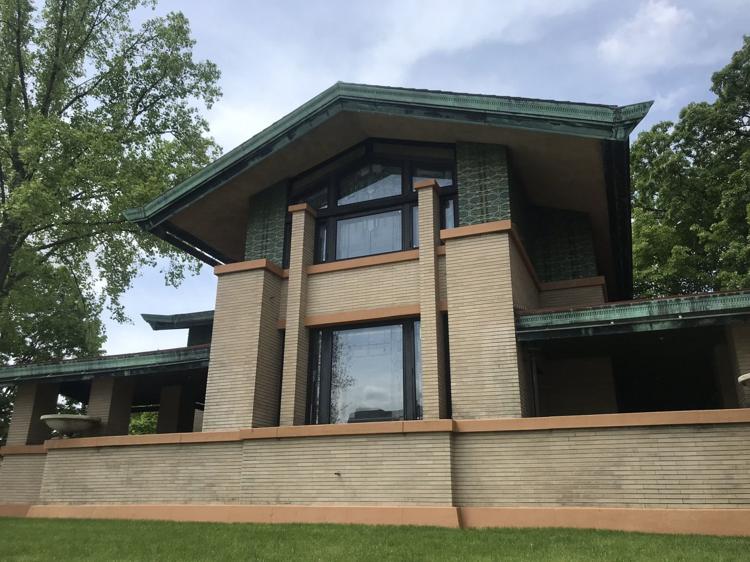 Springfield, Ill.
Springfield, Ill.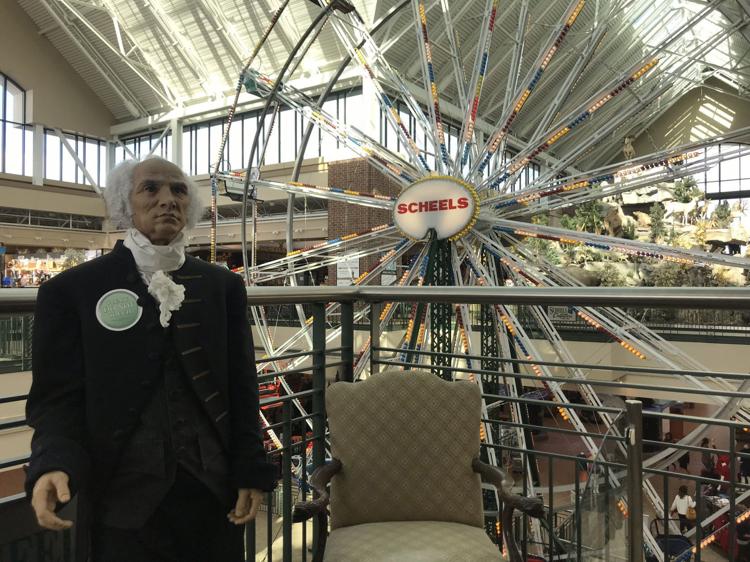 Springfield, Mo.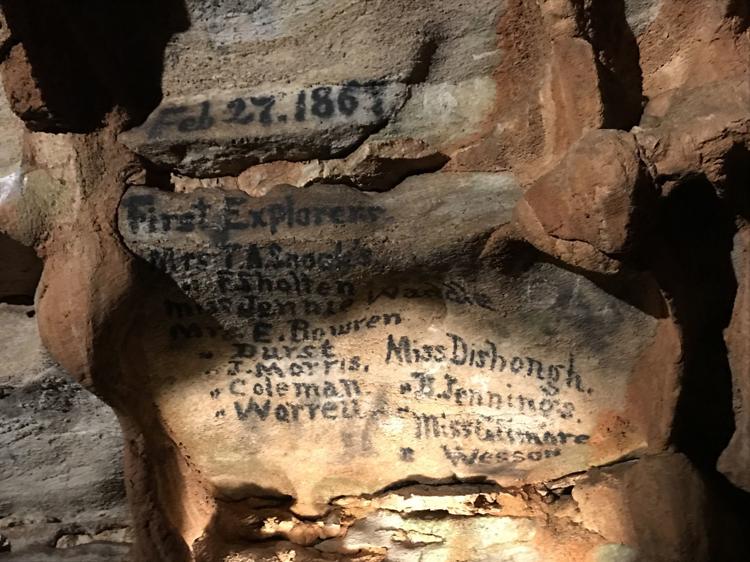 Springfield, Mo.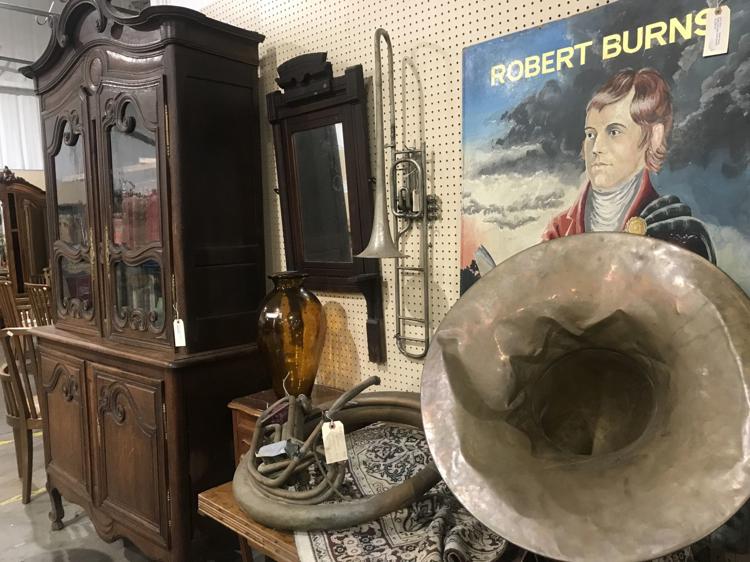 Springfield, Mo.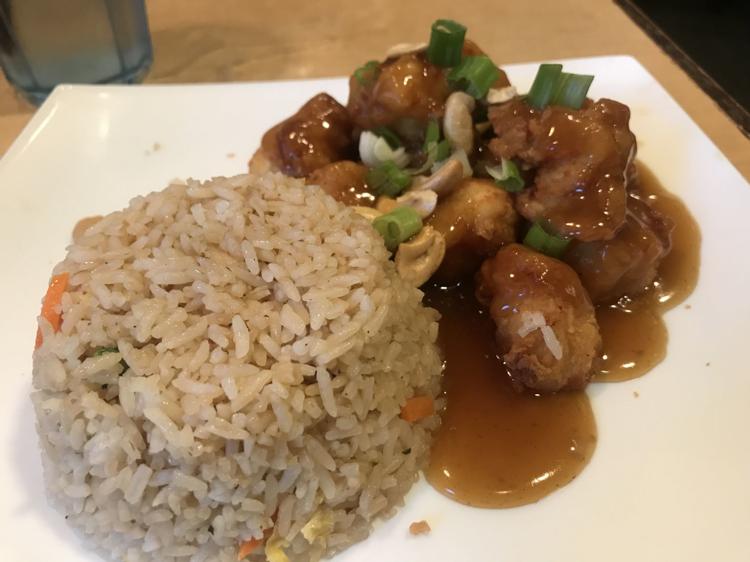 Springfield, Mo.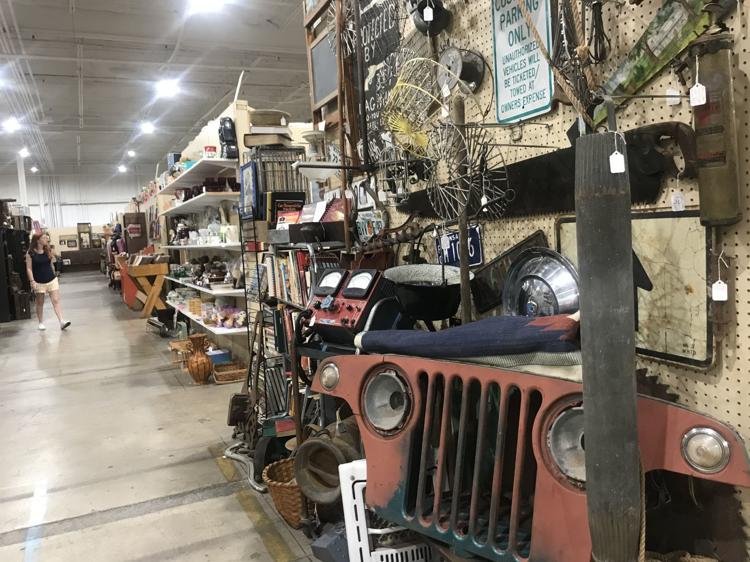 Springfield, Mo.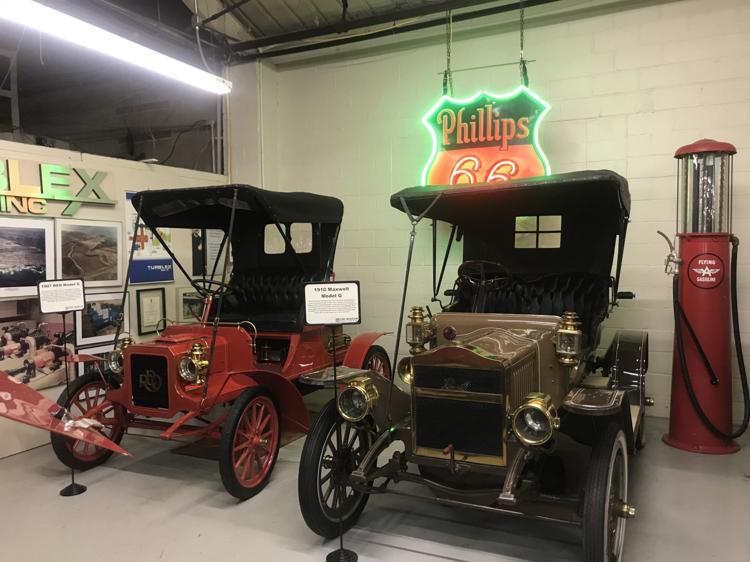 Springfield, Mo.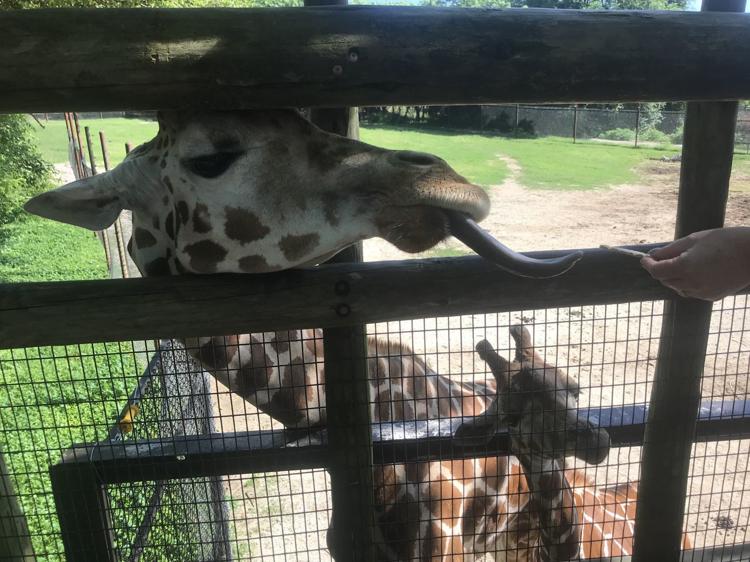 Springfield, Mo.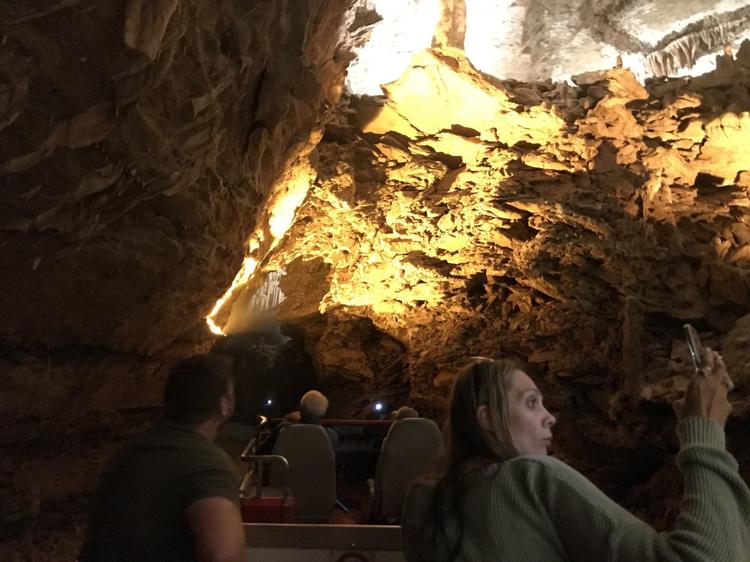 Springfield, Mo.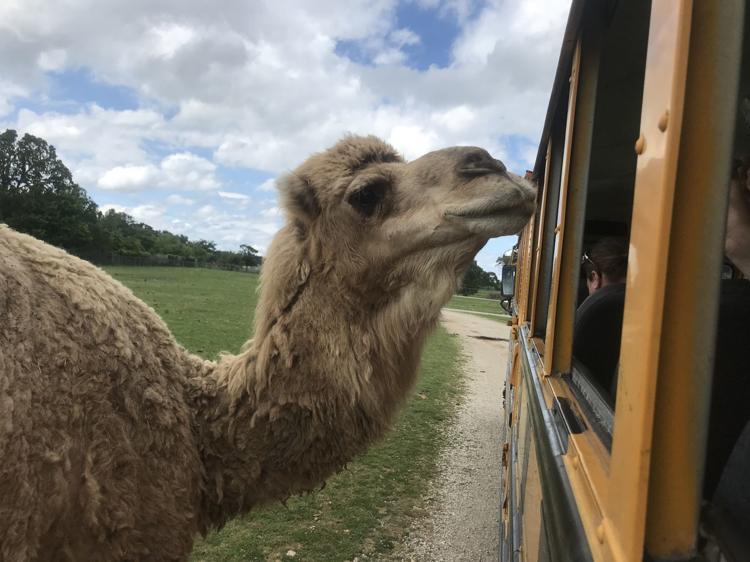 Springfield, Mo.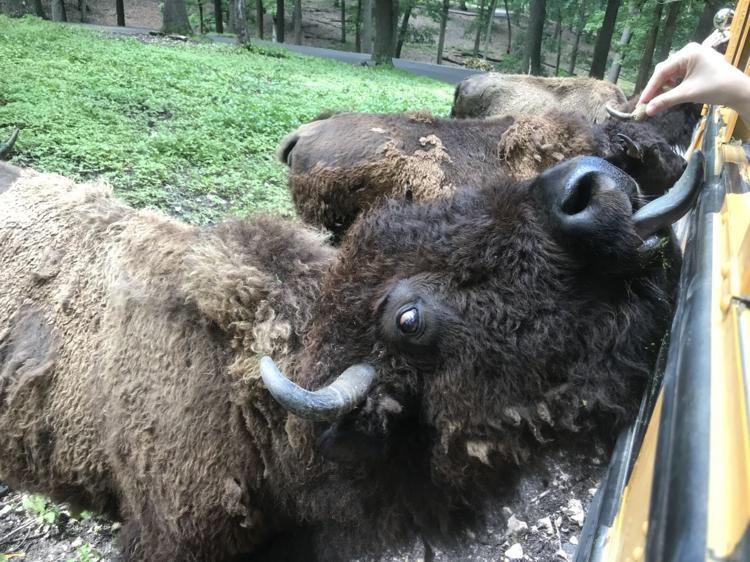 Springfield, Mo.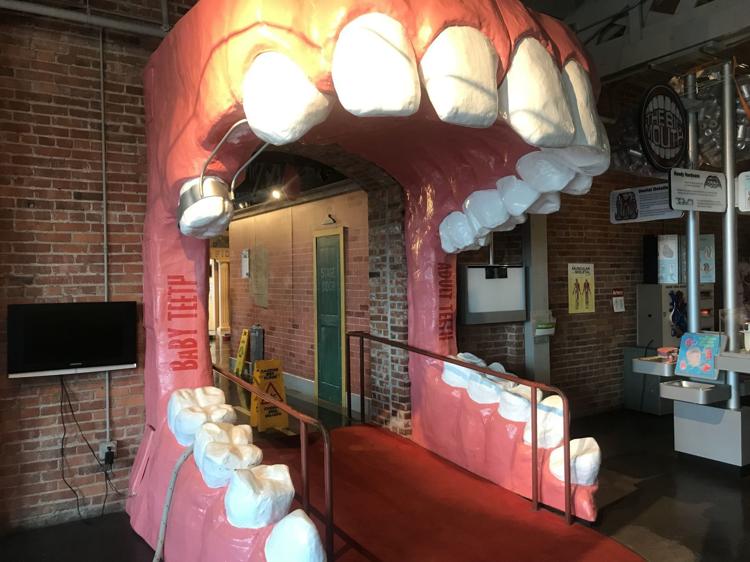 Springfield, Mo.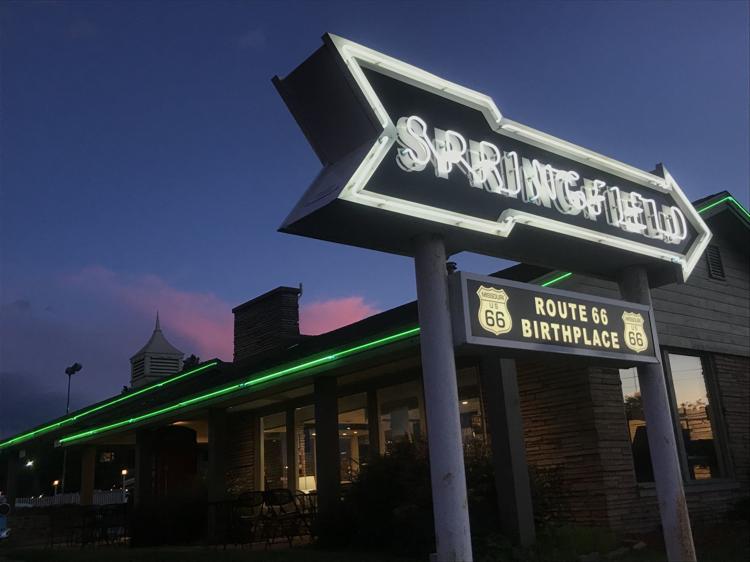 Springfield, Mo.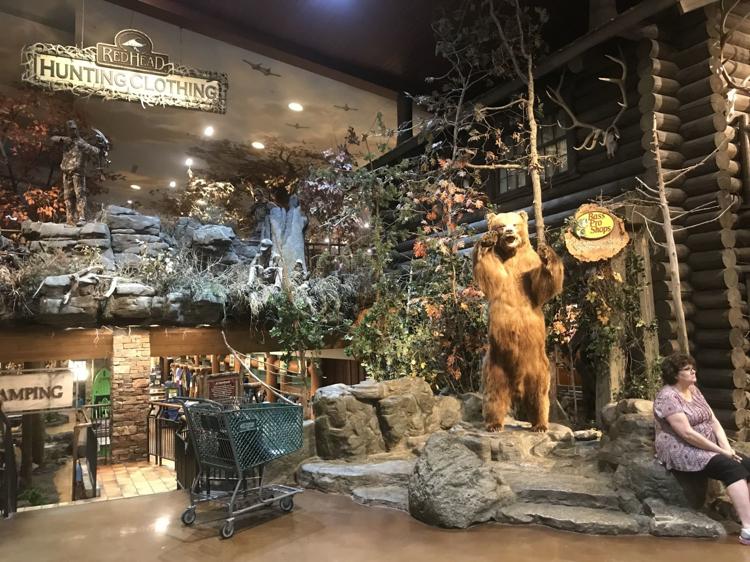 Springfield, Mo.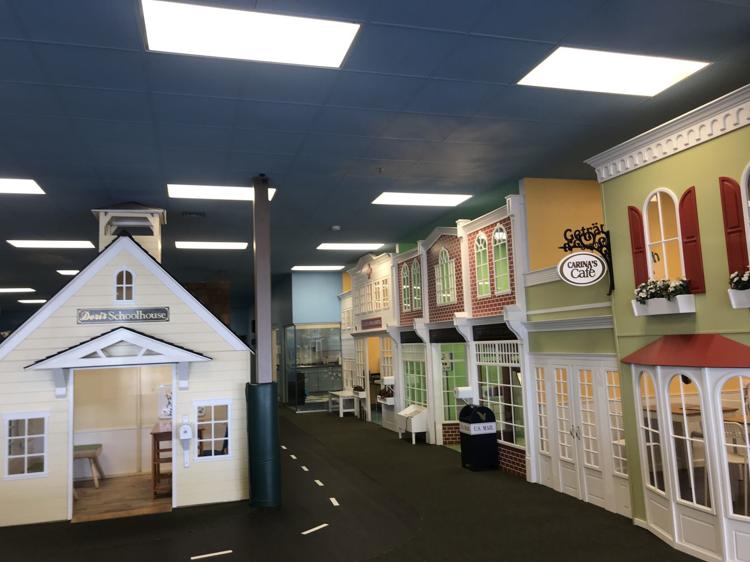 Springfield, Mo.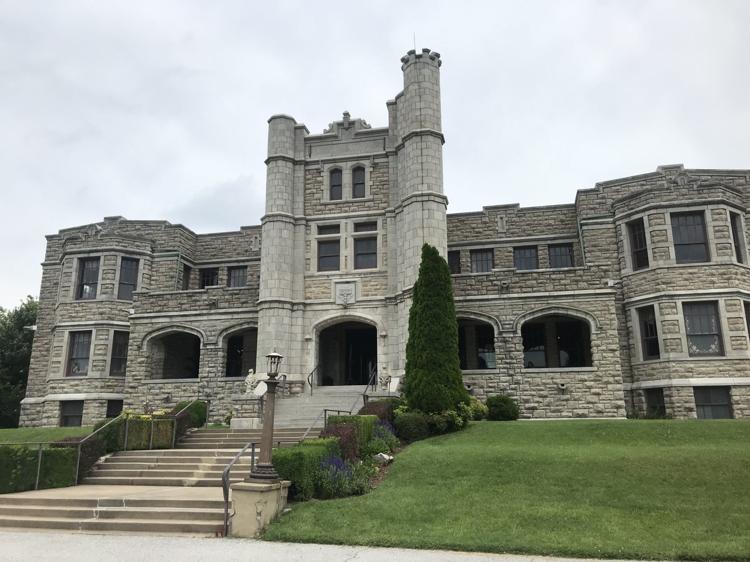 Springfield, Mo.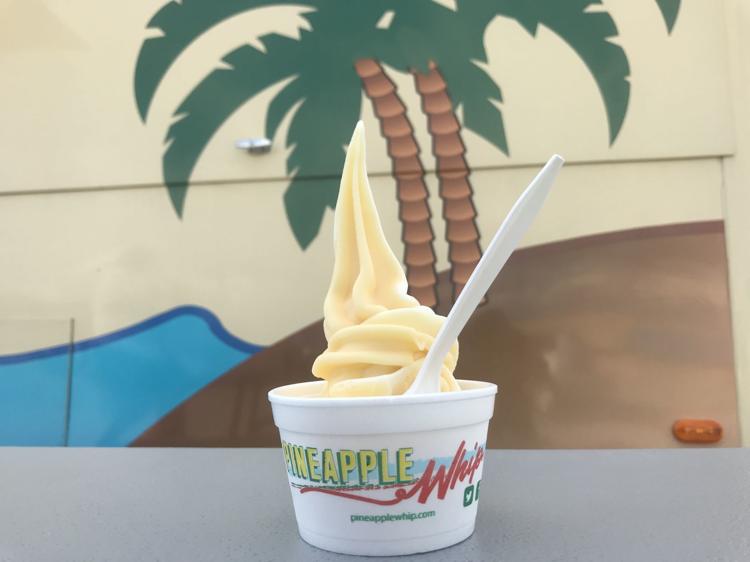 Springfield, Mo.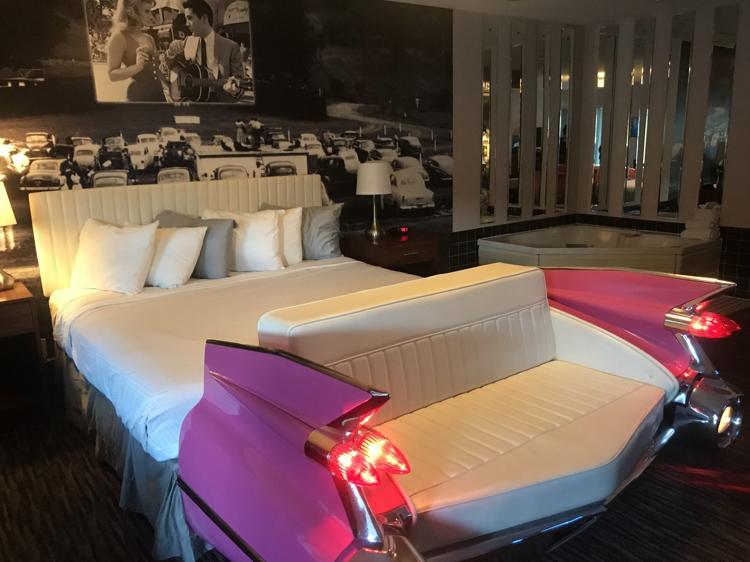 Springfield, Mo.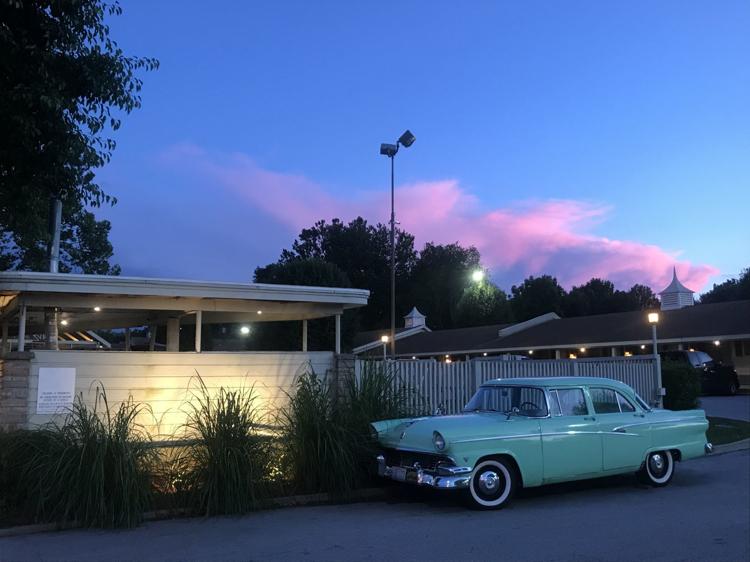 Springfield, Mo.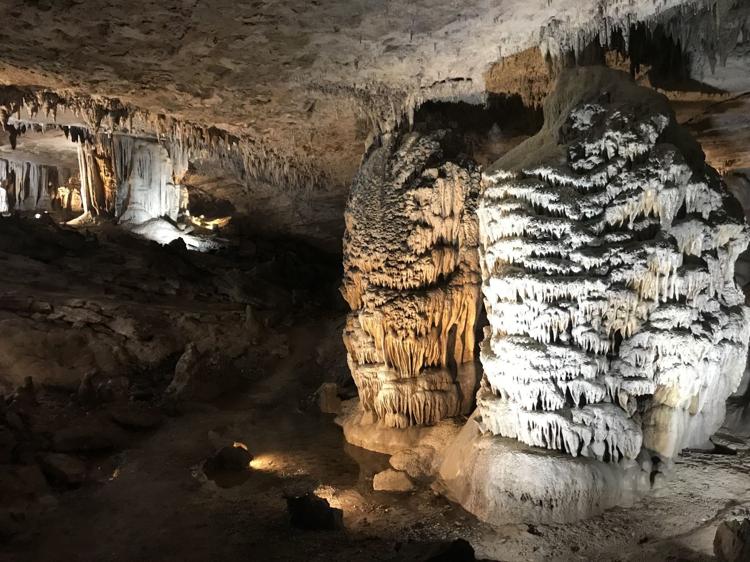 Springfield, Mo.

Springfield, Mo.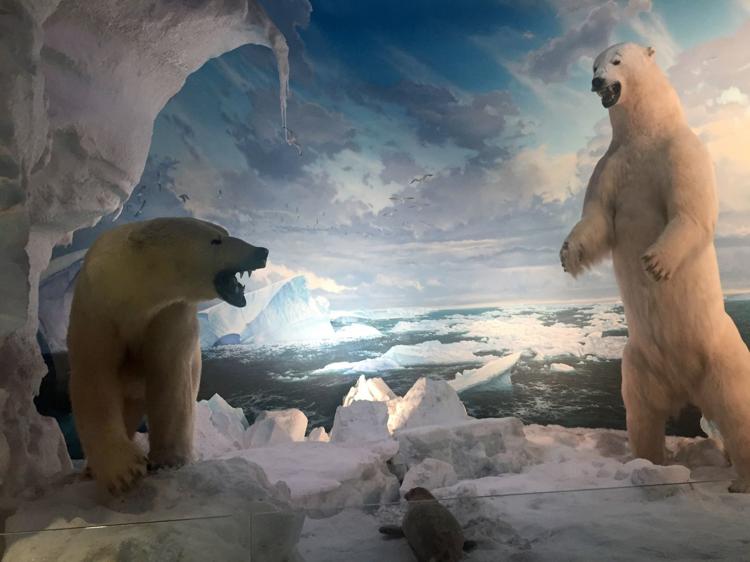 Springfield, Mo.