In early 2020, architect Nathan Dirnberger rescued two tiny, dilapidated houses in Webster Groves and gave them new life, ensuring that they would turn 100 years old with grace outside and contemporary style inside.
The identical twin bungalows, built on adjacent lots, were priced as teardowns, and they looked the part: Drab, dirty shingles. Unkempt lots. Garages brimming with junk. Dingy, cramped living space carved into four rooms that smelled of pests and neglect.
Dirnberger, who was in the process of selling his rehabbed home in St. Louis, needed a place to live and had been eyeing the homes as a new project. When worries over the approaching COVID-19 pandemic briefly froze the real estate market, the seller slashed the price in half.
"The houses were listed for $90,000 each, and I woke up one morning and they were $45,000 each," Dirnberger said. He doubts that anyone else would have bought the properties to remodel.
"I always buy houses that are unfortunate in appearance because the price is low, and it encourages me to do something with them," Dirnberger said. "I guess, intuitively, I can see the value. But it was hard to see that in these homes."
Dirnberger refreshed the exteriors of the homes, while retaining their original character. He cleaned the shingles and painted one house red and the other bluish green. He replaced the old garages with solid new structures that blend with the houses. The most notable exterior change is the wooden walkway Dirnberger built to the front porch of the red house, which he rehabbed first and now lives in.
"The grade was steep coming out of the front door, and it felt like the house was in a low depression. Psychologically, it felt downhill," Dirnberger said. "The bridge allows the house to act a little more proud and confident."
The transformation inside is as dramatic as it is unexpected. Dirnberger tore out the ceiling and walls to create an airy, open space with a 14-foot ceiling and curved walls bathed in natural light. The living space remains a compact 750 square feet, but the height makes the rooms feel bigger and modern. So does the curved wall that softly defines the kitchen and living area.
Dirnberger, who is also a builder, taught himself how to plaster a curved wall through a process he calls "trial by fire."
"You only have so long to put the plaster on the wall after you mix it with water. There is a learning curve for doing rounded edges," he said.
Dirnberger designed the robin's egg blue kitchen cabinets with an eye toward efficiency and midcentury style. He finished them with high-gloss auto body paint, giving them the look of porcelainized metal.
During the remodel, Dirnberger lived next door in the green house, which he refers to as the "hobo shack." He plans to replicate the same open floor plan in that house but without the curved walls that were so labor intensive.
Dirnberger grew up in rural Cape Girardeau. He studied architecture at Kansas State University and then traveled around Japan studying architecture. He worked for an architecture firm for 10 years.
He's drawn to what he calls uncanny projects, which require creative problem-solving with space and materials. An example is Earthbound Brewing on Cherokee Street, where he hung a mezzanine from the ceiling with chains.
Dirnberger frequently works on projects with his brother who also rehabs homes in St. Louis. And he credits his father, who built a passive solar house in 1985, as the impetus for his interest in architecture and his concern for the environment.
Renovating existing structures limits impact on the production of building materials that a new house would include, Dirnberger said.
"And I always like to create a design that makes people comfortable and content, so they appreciate the space and hopefully won't renovate and contribute again to global warming or climate change," he said.
Dirnberger's efforts have not gone unnoticed in his Webster Groves neighborhood. He received an email from a woman, thanking him for saving the houses, which were built in 1923 by the owner of a hardware store.
Communities need a variety of home sizes, including affordable one-bedroom homes that are beautiful and comfortable, Dirnberger said. And preserving small older homes has additional value.
"It's all part of the character of Webster — why we want to be here. The small houses and the uncanny houses," he said. "It's the history, the culture. If you eliminate history, you eliminate the culture. Then what do you have?"
Photos: At home with architect Nathan Dirnberger
At home with architect Nathan Dirnberger
At home with architect Nathan Dirnberger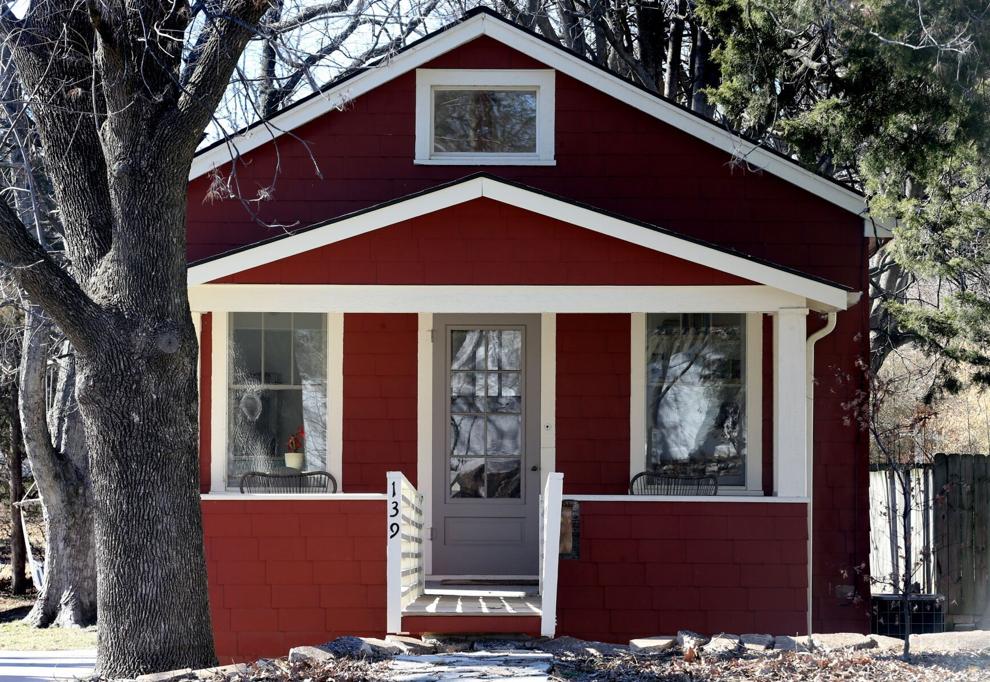 At home with architect Nathan Dirnberger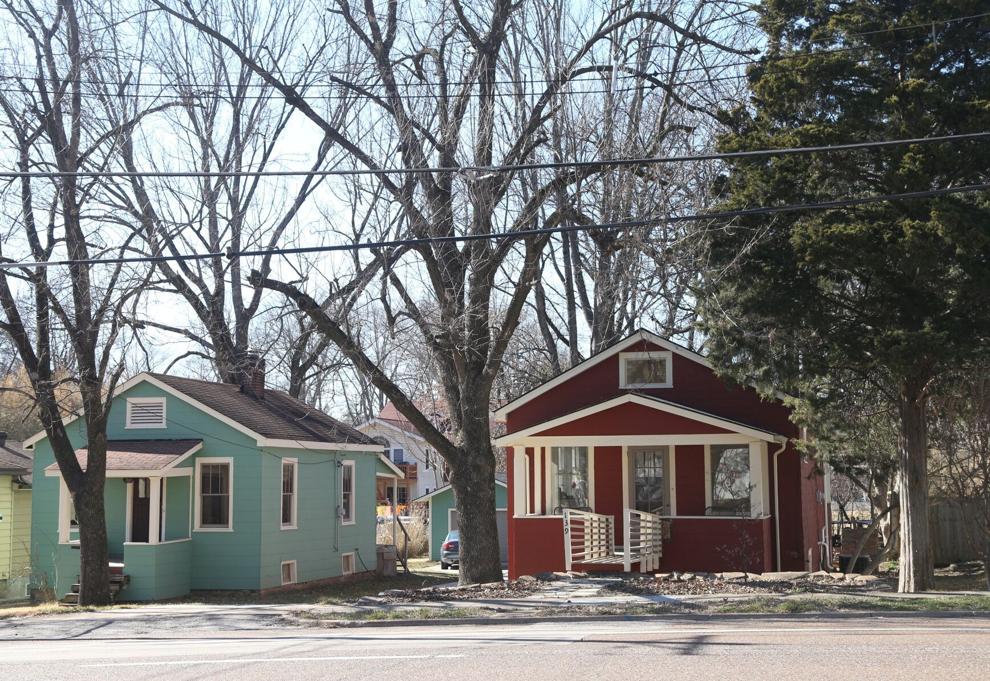 At home with architect Nathan Dirnberger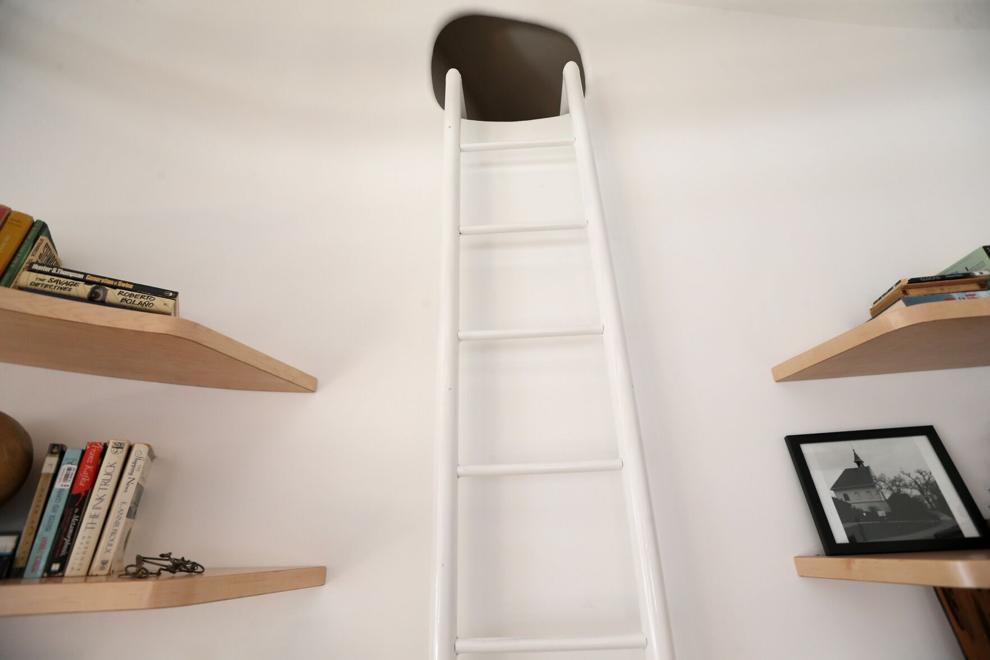 At home with architect Nathan Dirnberger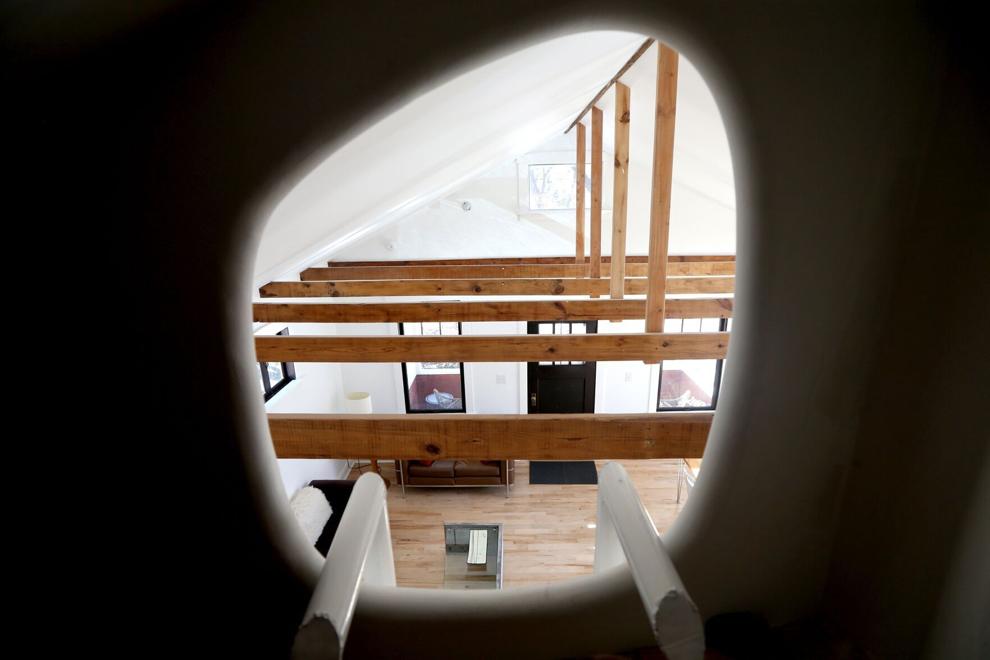 At home with architect Nathan Dirnberger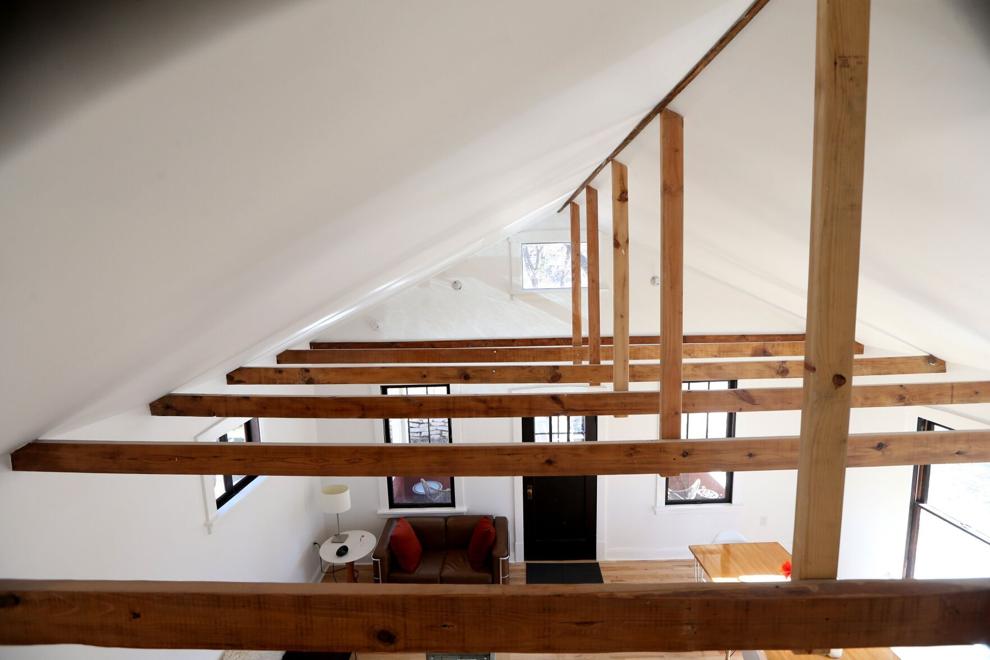 At home with architect Nathan Dirnberger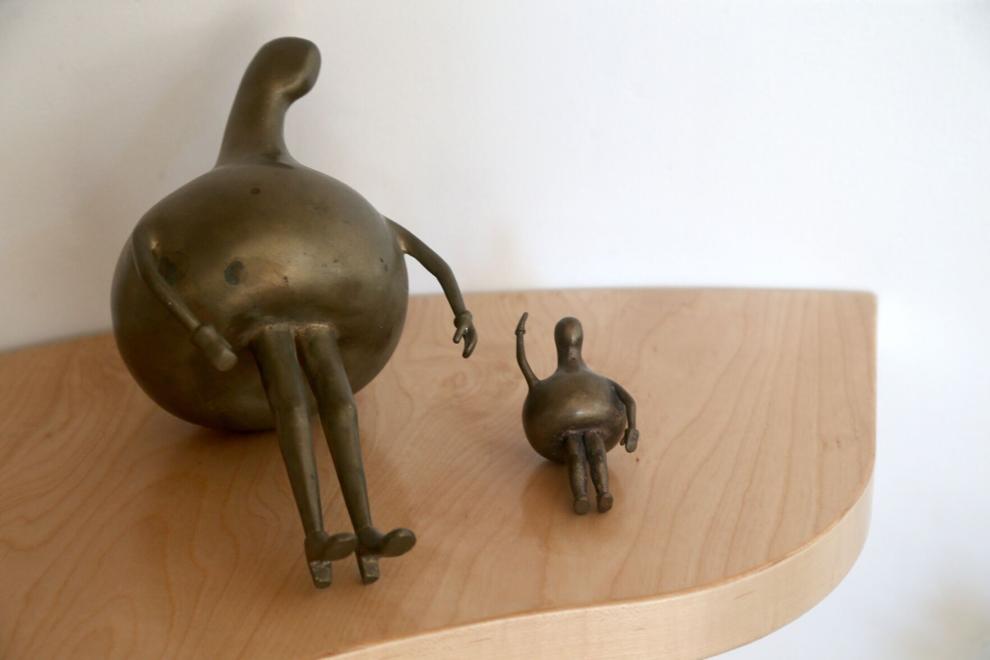 At home with architect Nathan Dirnberger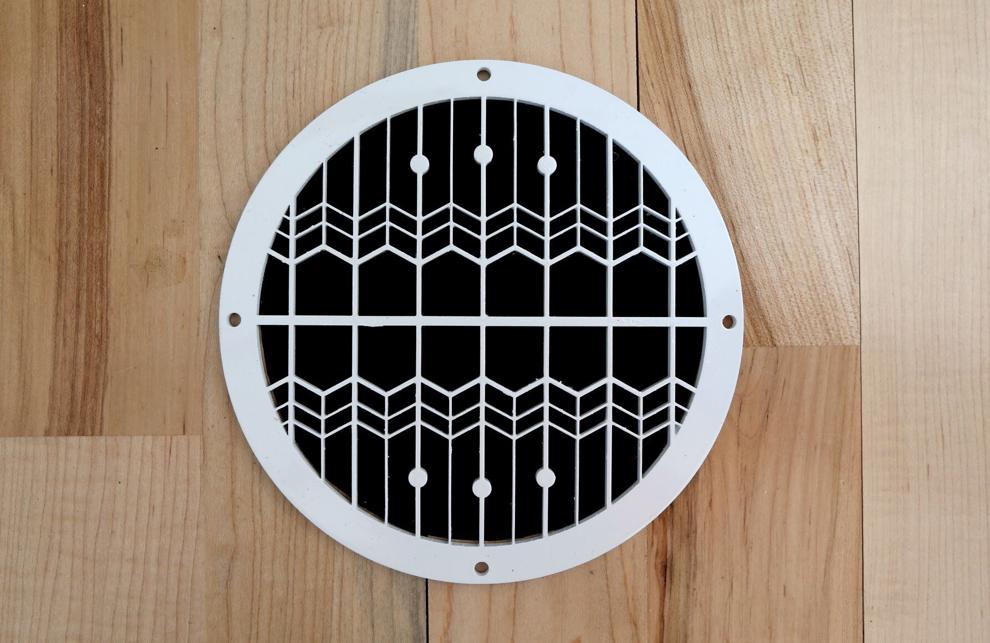 At home with architect Nathan Dirnberger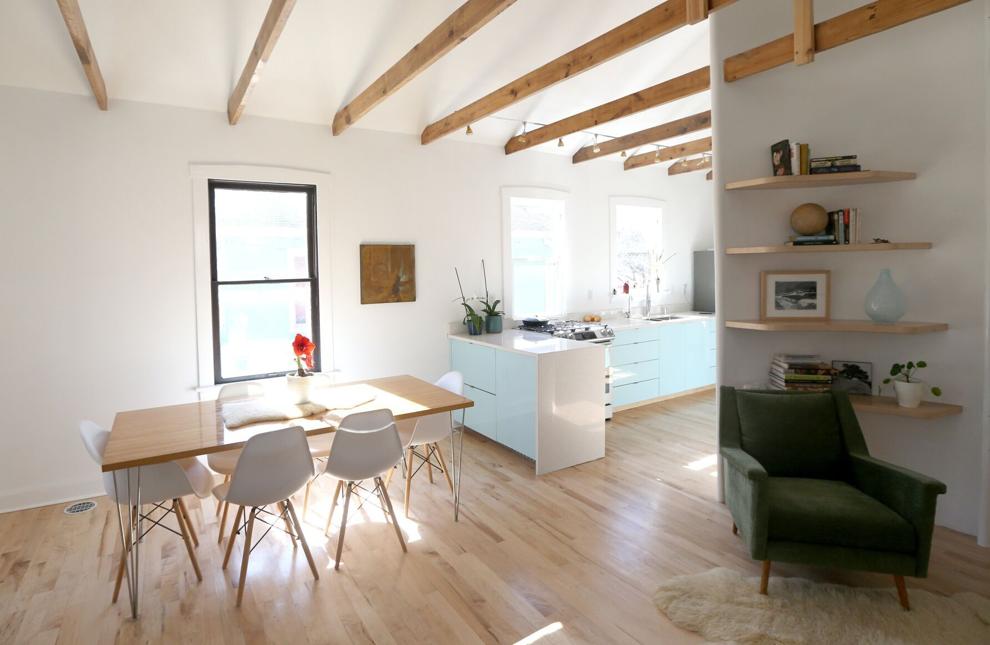 At home with architect Nathan Dirnberger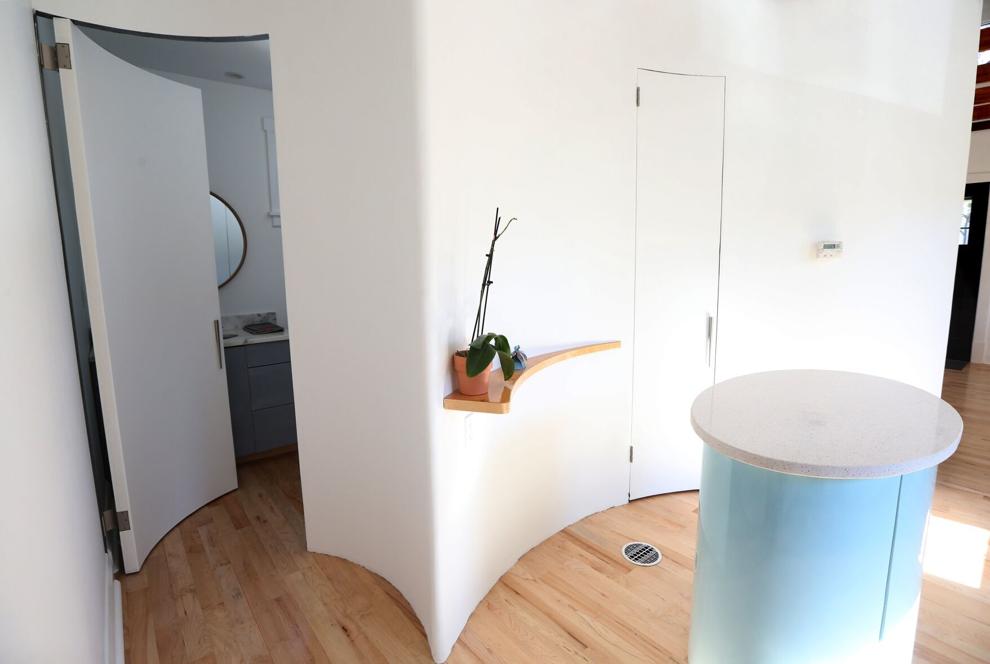 At home with architect Nathan Dirnberger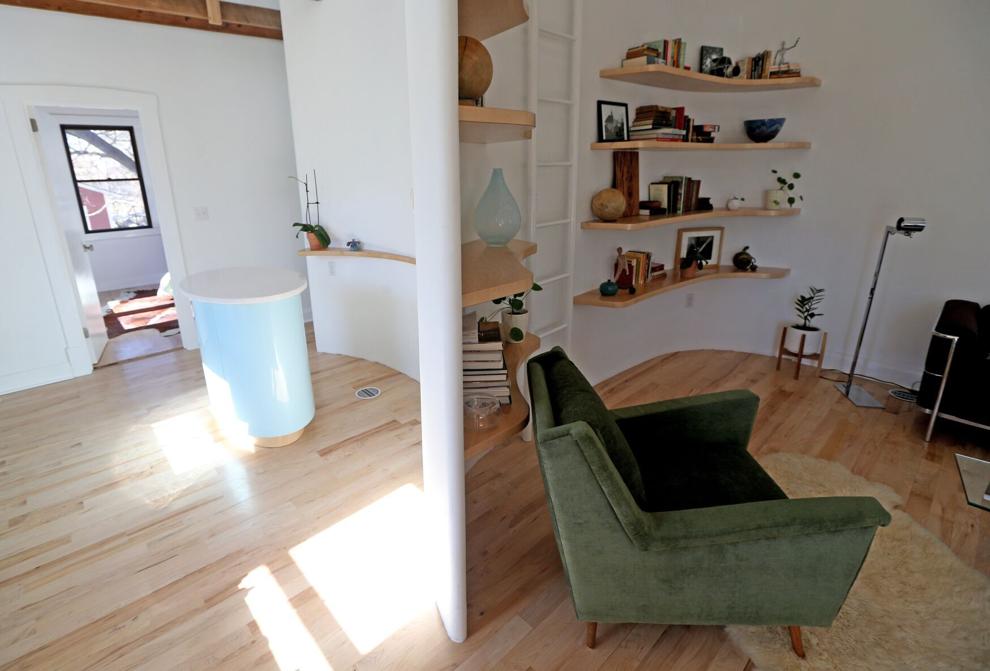 At home with architect Nathan Dirnberger
At home with architect Nathan Dirnberger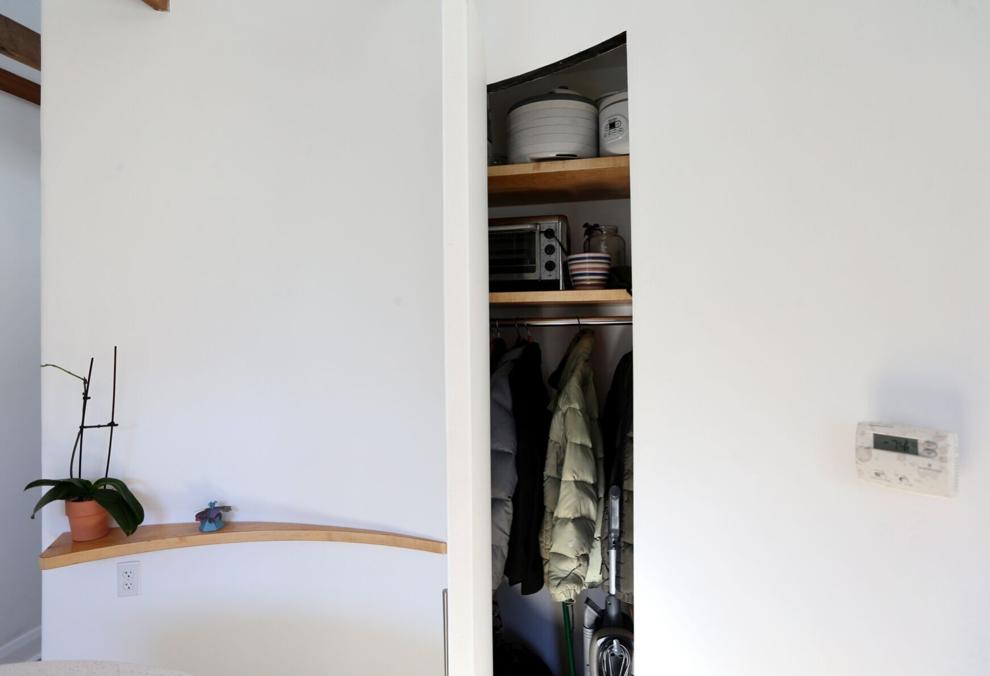 At home with architect Nathan Dirnberger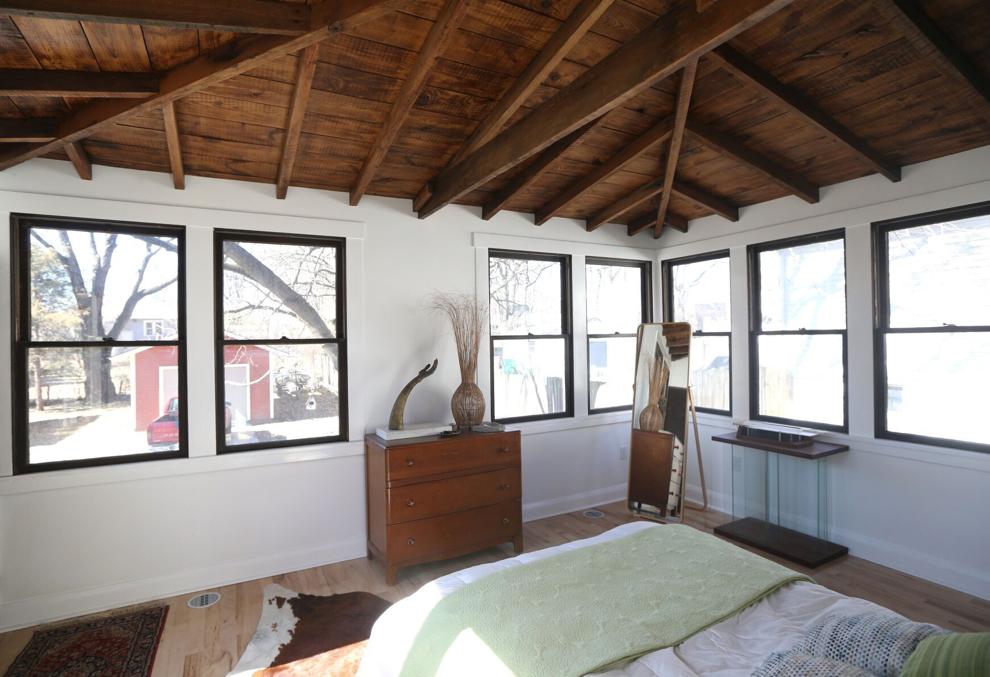 At home with architect Nathan Dirnberger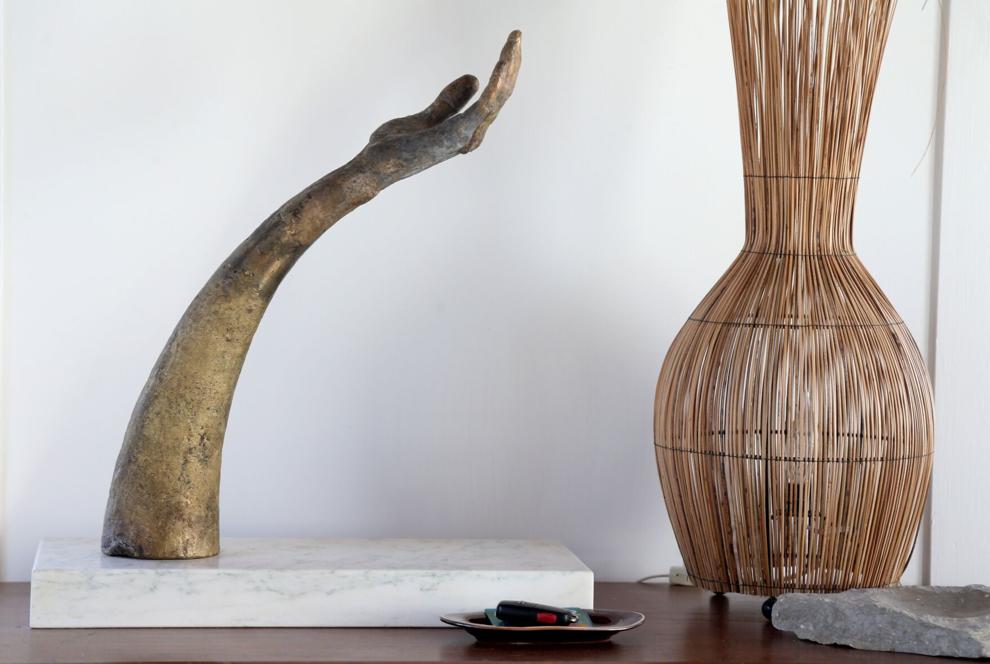 At home with architect Nathan Dirnberger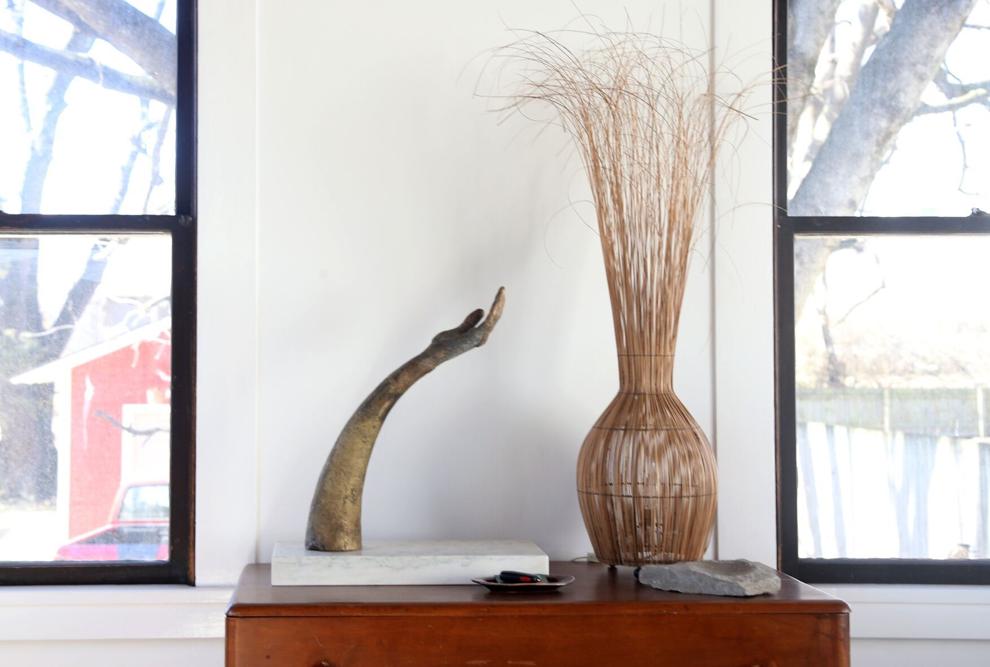 At home with architect Nathan Dirnberger
At home with architect Nathan Dirnberger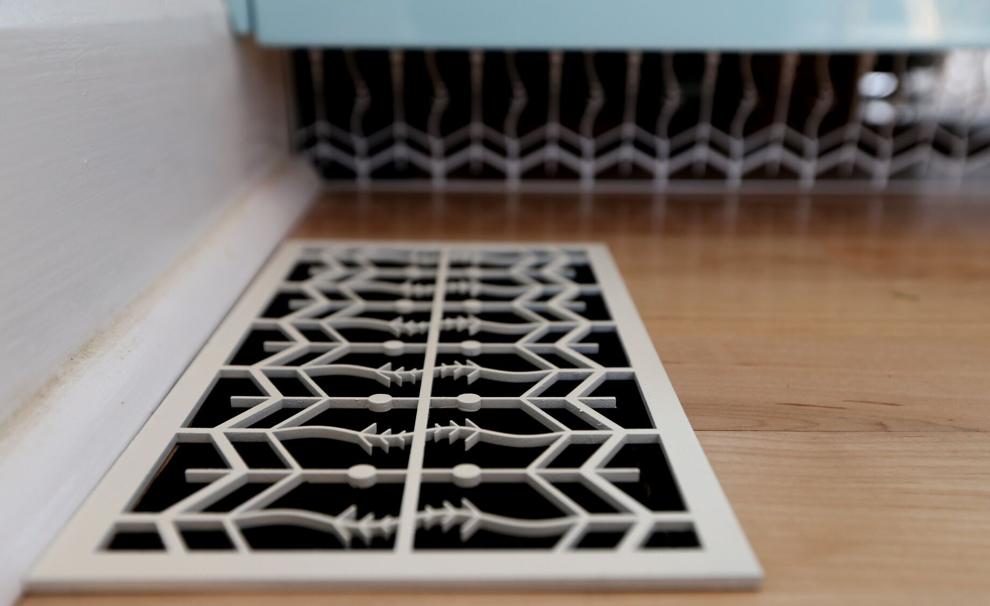 At home with architect Nathan Dirnberger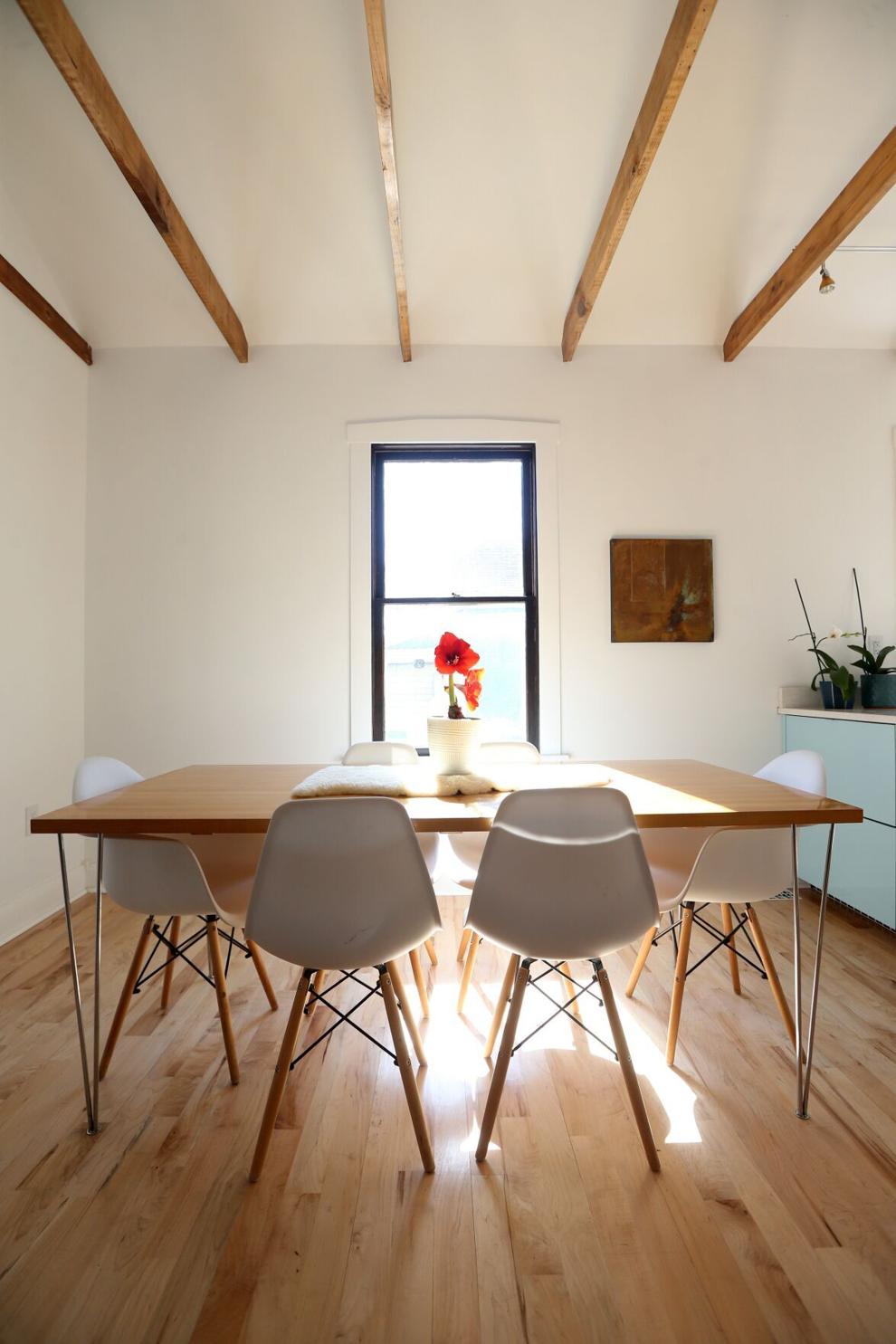 At home with architect Nathan Dirnberger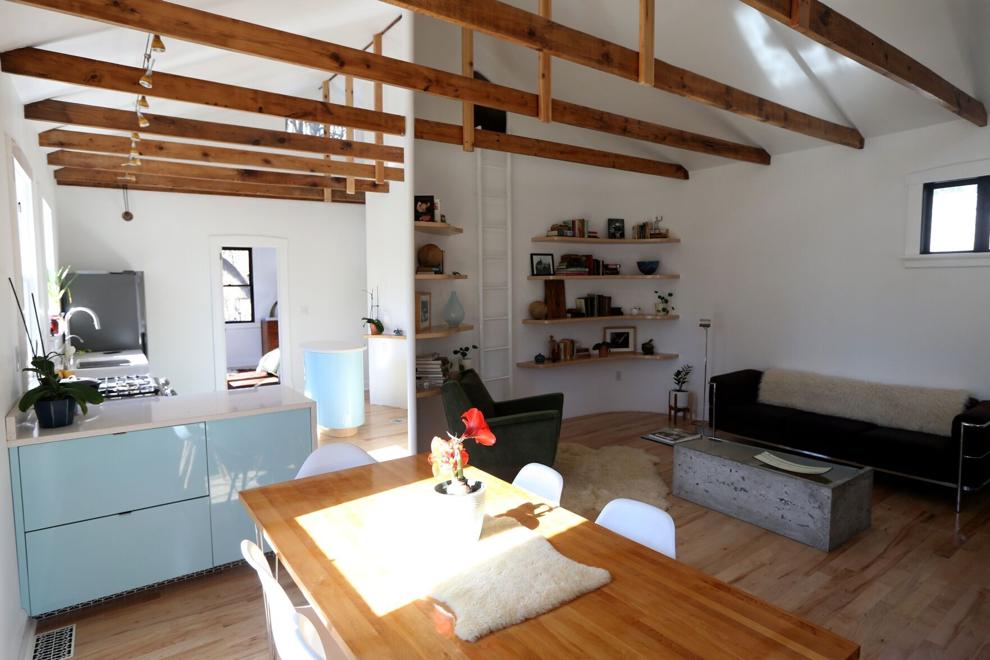 At home with architect Nathan Dirnberger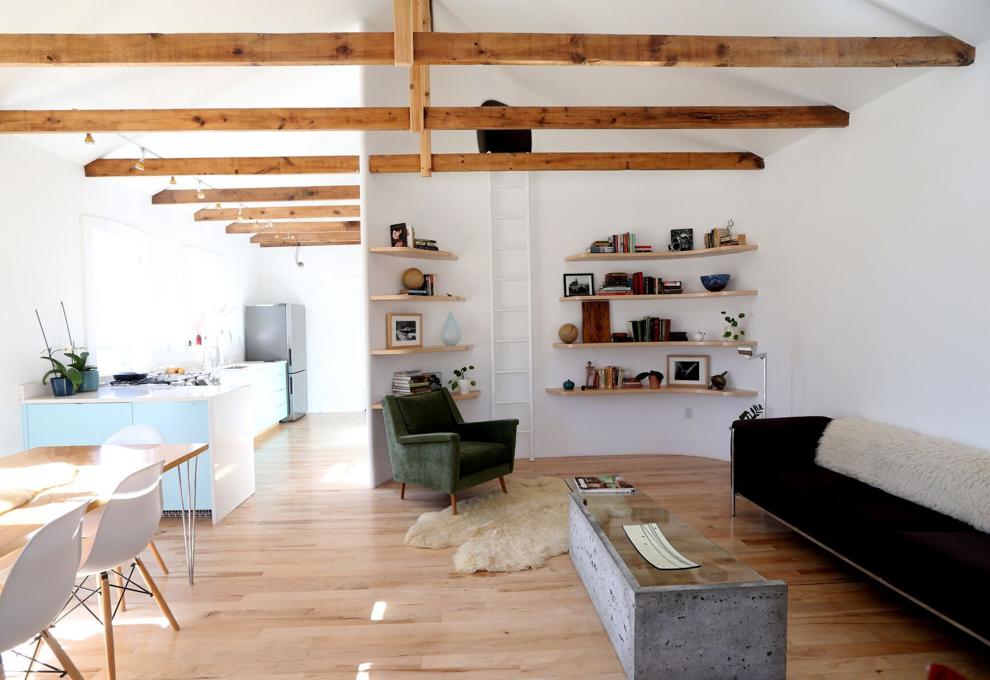 At home with architect Nathan Dirnberger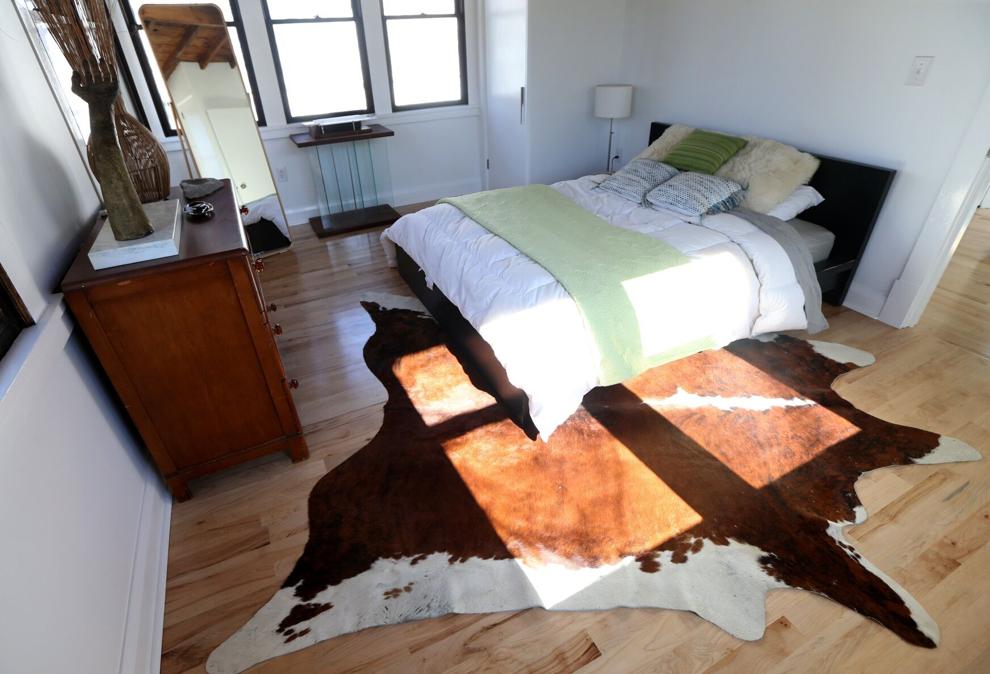 At home with architect Nathan Dirnberger