Are these myths about St. Louis actually true?
People who live in this town have some deeply entrenched ideas about the St. Louis region. There are the stories others believe about us and the stories we believe about ourselves.
But are they actually true?
We decided to look at the data behind the assumptions. What we discovered may surprise those who only see us in sensational headlines. It may also challenge some conventional wisdom that's only true for some, not all.
This is an industrial city in decline.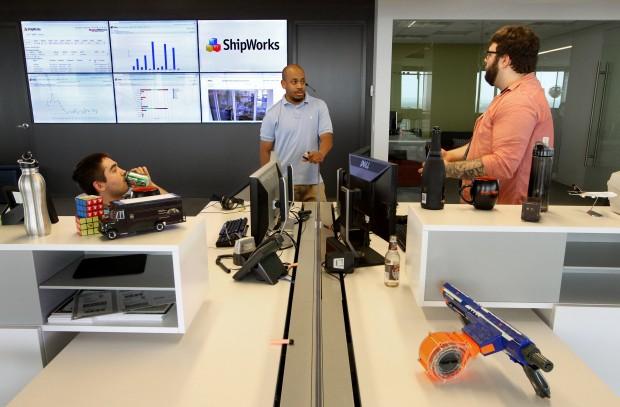 (False) St. Louis has a long history of invention. More recently, we've been getting national attention for our thriving innovation and start-up scene. St. Louis was ranked tops for women business owners, with the highest percentage of women-owned start-ups in the country.
St. Louis draws nearly 14 times more funding per capita ($1,350) from the National Institutes of Health and the National Science Foundation than the U.S. urban county average of $96.80, according to the Brookings Institute.
A FiveThirtyEight report lauding St. Louis as the new start-up frontier in the country noted that in just five years, St. Louis rolled back 15 years of decline in its local startup rate. Inc. magazine cited St. Louis' successes in developing and growing its start-up ecosystem as a model for other cities and metro areas.
St. Louis is the most dangerous city in America.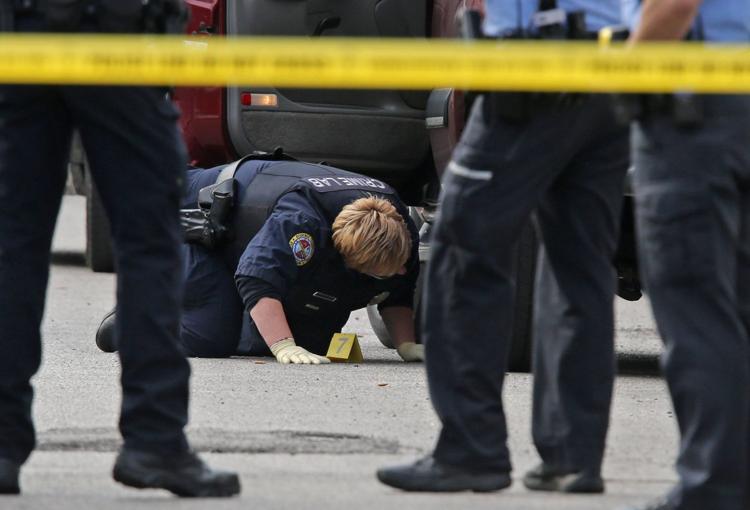 (False) This often-repeated narrative depends on how you measure crime and how you define the boundaries of a region. True, the metro area has a higher murder rate than other regions our size, but it's lower in other violent crimes. And like many metro areas there are pockets of concentrated high crime and other communities that are ranked among the safest in the country. 
Yet, when those annual "most dangerous city" rankings come out, St. Louis is nearly always at the top. It's important to consider the methodology of these rankings. When they compare cities, does that includes the entire Metropolitan Statistical Area or just the boundaries of the city of St. Louis?
Our city is carved out from St. Louis County, inflating its violent crime rates compared with other metro areas, most of which do not have the same city-county divide.
While St. Louis has a higher murder rate than other cities its size, it isn't the worst in all types of violent crime. More rapes were reported in Cincinnati and Cleveland, and Cleveland's per capita robbery rate was higher than St. Louis', according to the 2017 FBI Crime Report.
Another reason the city has such a staggering per capita rate is because the population has fallen dramatically, but crime within the city hasn't as much.
It's also possible that the per capita crime rates within the city are still high because of people who visit the city during the day but don't add to the population base. Take downtown, for example, where the per capita rate seems inflated because a lot of people come into downtown on a daily basis or for evening events, and big crowds often mean more crimes, but those people don't live downtown.
Our traffic is better than yours.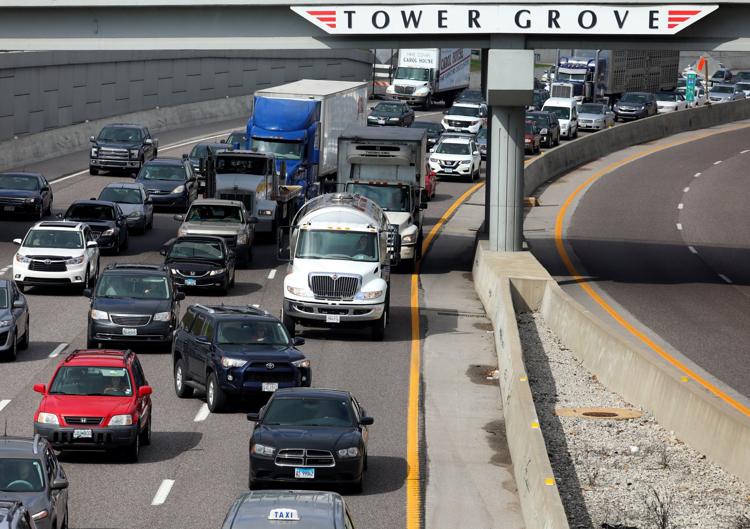 (True) St. Louis is consistently ranked among the least-congested cities in America, and the region's drivers spend less time during their trips to work sitting in traffic than all but two other major cities. Interestingly, as congestion has declined, our commute times have risen due to sprawl. People spend more time in their cars driving farther distances.
In 2017 estimates from the Census Bureau, less than 6 percent of St. Louis commuters reported having a commute of an hour or more. Compare that to major metros like New York, San Francisco and Washington D.C., where 15 to 20 percent of people surveyed report it takes them more than an hour to get to work each day.
When compared with similar-size metro areas like Cincinnati, Cleveland and Pittsburgh, the city keeps pace with the pack. About half of St. Louisans surveyed said they spend 10 to 29 minutes commuting, an additional 33 percent said their commutes are between half an hour and an hour long, and 11 percent can get to work in less than 10 minutes.
St. Louis is a black or white town.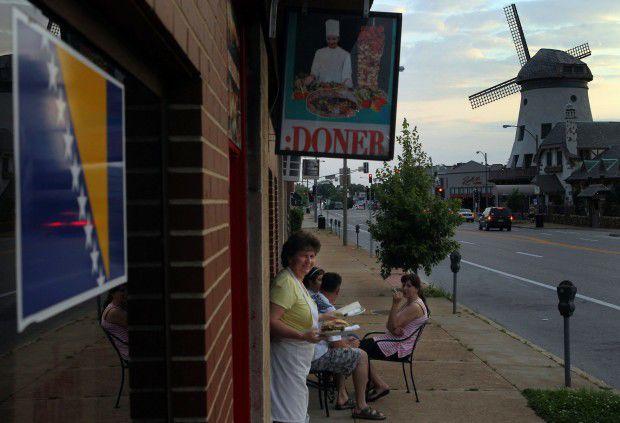 (False) Our diversity includes more ethnicities and backgrounds than we may realize. The latest U.S. Census Bureau numbers show that our region is seeing the largest percentage increase in immigrants compared with other major metropolitan areas around the country.
In 2014, 118,936 foreign-born people lived in the St. Louis area. In 2015, that jumped to 129,559, an increase of about 8.9 percent, according to federal data.
The high proportion of immigrants and refugees have helped bring cultural changes such as new restaurants, shops, entertainment and vibrancy to certain neighborhoods. However, the power structure of the city doesn't reflect its growing diversity yet.
It's hard to make friends here.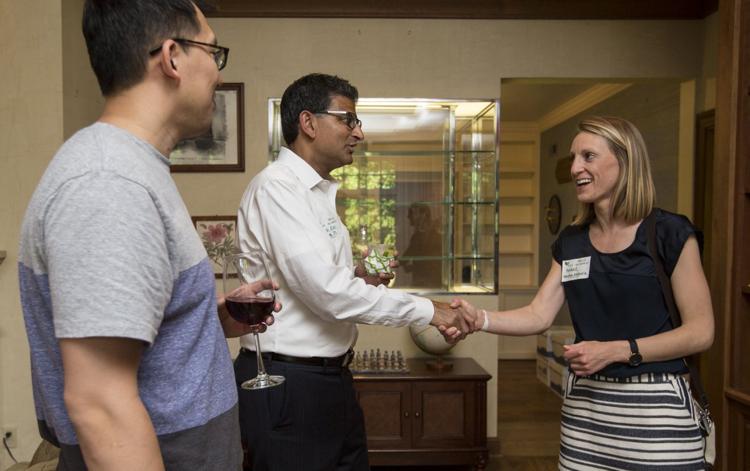 (True and False) Anthony Bartlett, the founder of St. Louis Transplants argues that St. Louis is the friendliest city where no one wants to be your friend. However, this depends on who you're trying to befriend. Natives may care where you went to high school; transplants to the region don't. Those willing to extend their friend groups across demographics have better luck than those wanting to break into an exclusive clique.
There are also a plethora of meet-up groups, volunteer opportunities and affinity groups, whether you are a dog lover, bird watcher or runner. We found several helpful lists of how to meet people and make friends in the area with a quick Google search.
Our problems with racism are similar to other metro areas in America.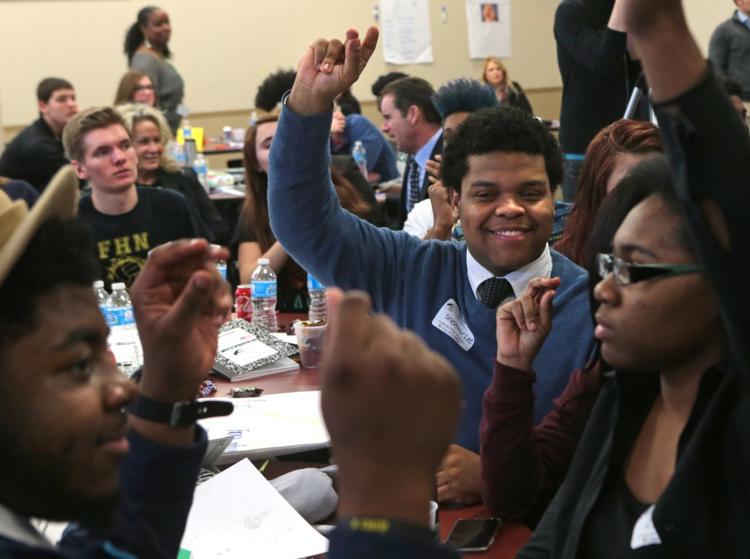 (False) Research shows our racial inequities are worse, and our segregation is worse. A report titled "Segregation in St. Louis: Dismantling the Divide" put data and numbers to the stark racial divides for which St. Louis has become known.
An area of concentrated poverty is one where 40 percent of families or more are living at or below the federal poverty level. In St. Louis, 12 percent of African-American families live in these areas, while less than 1 percent of white families do.
A history of racist and exclusionary housing policies perpetuated these inequities.
The Census Bureau recently published its "Opportunity Atlas," a map showing social mobility for children depending on where they grew up. For African-American kids born into families of all income levels who live in the Central West End, projected adult income for those kids as adults is between $23,000 and $30,000. For white kids in those exact same circumstances who grow up in the same geographic area, the adult income is between $51,000 and $60,000.
By most measures, St. Louis today is one of the three or four most segregated cities in the United States of America.
Justice Department data found black people in Ferguson were more likely to be arrested than whites, twice as likely to be searched after traffic stops (even though they were proved less likely to have illegal drugs or guns), more likely to face low-level charges and less likely than whites to see those charges dismissed in court. Which leads us directly to another platitude heard most commonly about the region.
This is a great place to raise a family.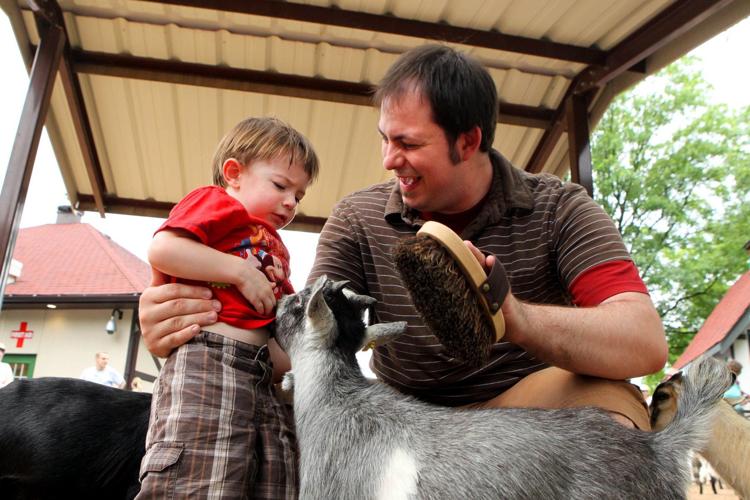 (True and False) The truth in St. Louis' family-friendly reputation depends almost entirely on where you live. There's a stark divide in region in regards to health, job opportunities and other life outcomes depending on your ZIP code.
Consider the difference of two areas in St. Louis, less than 10 miles apart: In the St. Louis' JeffVanderLou neighborhood, where the population is 95 percent African-American, life expectancy is 67 years. In Clayton, a city with a 9 percent African-American population, it jumps to 85 years, according to the Segregation in St. Louis report. In JeffVanderLou, 24 percent of people are unemployed, compared to 4 percent in Clayton. More than half in JeffVanderLou live below the poverty line; it's 7 percent in Clayton.
In JeffVanderlou, median household income is $15,000. In Clayton, it's $90,000.
These inequalities are the lasting legacy of the racist housing policies, banking practices, education systems and job opportunities upon which the region was built.
The St. Louis region also has a reputation as a place to return to raise a family. Almost two-thirds of households in the St. Louis metro area, or 65.5 percent, were considered family households, according to 2010 Census data. Other similarly sized metro areas had similar proportions, with Cincinnati at 66.1 percent, Cleveland at 62.7 percent and Pittsburgh at 61 percent.
That said, there is lots for families to do in our area, including world-class attractions, many of which are free. We also have a more affordable housing market compared to many other areas. Online real estate brokerage Redfin recently gave St. Louis ranked in top spot for affordability in terms of housing. 
However, that does not mean St. Louis is a cheap place to live. Average rents don't tell an accurate story of how expensive the most desirable areas to live have become.
Our region is more divided than other places in America.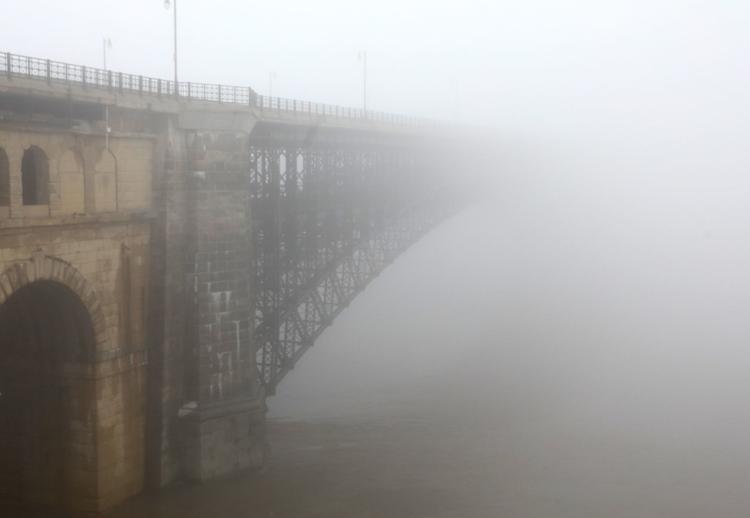 (True) Our region's unusual governance structure with nearly 100 fiefdoms, combined with rivers and bridges, segregation and cliques means we live in silos even more so than other Americans. It's not unusual to hear of people who will not venture from the municipality or neighborhood in which they've been raised or city-dwellers loathe to visit far-flung suburbs.
The proposal to unite the region, billed as Better Together, recently was pulled from ballot consideration. However, as the civic leaders pushing the effort rightly pointed out, the problems and impacts of having such a fractured region still exist.
First-time visitors may be surprised at how vast the metro area is. We are the 20th largest metro area in the country by population, but the 13th largest area by square miles.
We have the best fans in baseball.
(True, although the rest of country may disagree.) In 2018, the Athletic polled more than 240 MLB players around the league about various baseball topics. In response to the question of who has the best fans, St. Louis pulled the most votes (23 percent of the vote total). Also in 2018, the financial website WalletHub ranked baseball cities. St. Louis ranked first in MLB Fan Engagement, described as "the number of Twitter followers and Facebook 'likes' per capita."
Forbes ranked St. Louis fans tops by citing Nielsen Scarborough data showing that the Cardinals have more local fans than any other team in MLB — 76 percent of St. Louisans watched, attended or listened to a game last year. The site noted that the fourth year in a row the team has held that honor, the 11th time in the last 15 years.
Sorry, not sorry, America. St. Louis' baseball fans really are the best.
We're scandalous.
(True) Missouri's last governor resigned in disgrace, and St. Louis County's former county executive pleaded guilty to three felonies in a pay-to-play corruption case. There's been no shortage of political scandals and malfeasance in our region. And, we recently became Twitter infamous for bagel-gate, our controversially bread-sliced bagels. The rest of the country was aghast.
Have you heard other myths about St. Louis that you can set the record straight on? Share at stltoday.com/lifestyles.