When Mikayla Mains stopped at a pop-up market early in March, she didn't realize the pair of lightweight earrings she bought that day would redirect her work and her life a few weeks later.
Mains had recently become a mom. She taught dance at two studios. She blogged about events and happenings in St. Louis. She had promoted the pop-up market on her blog and was invited to the market by the organizers, the Women's Creative.
The accidental artist • "I kind of tripped into my business. At the event, Procure, I saw two sellers with polymer clay jewelry. At the time, I didn't know the earrings I bought were made of polymer clay. They were so lightweight, with great color and interesting shapes."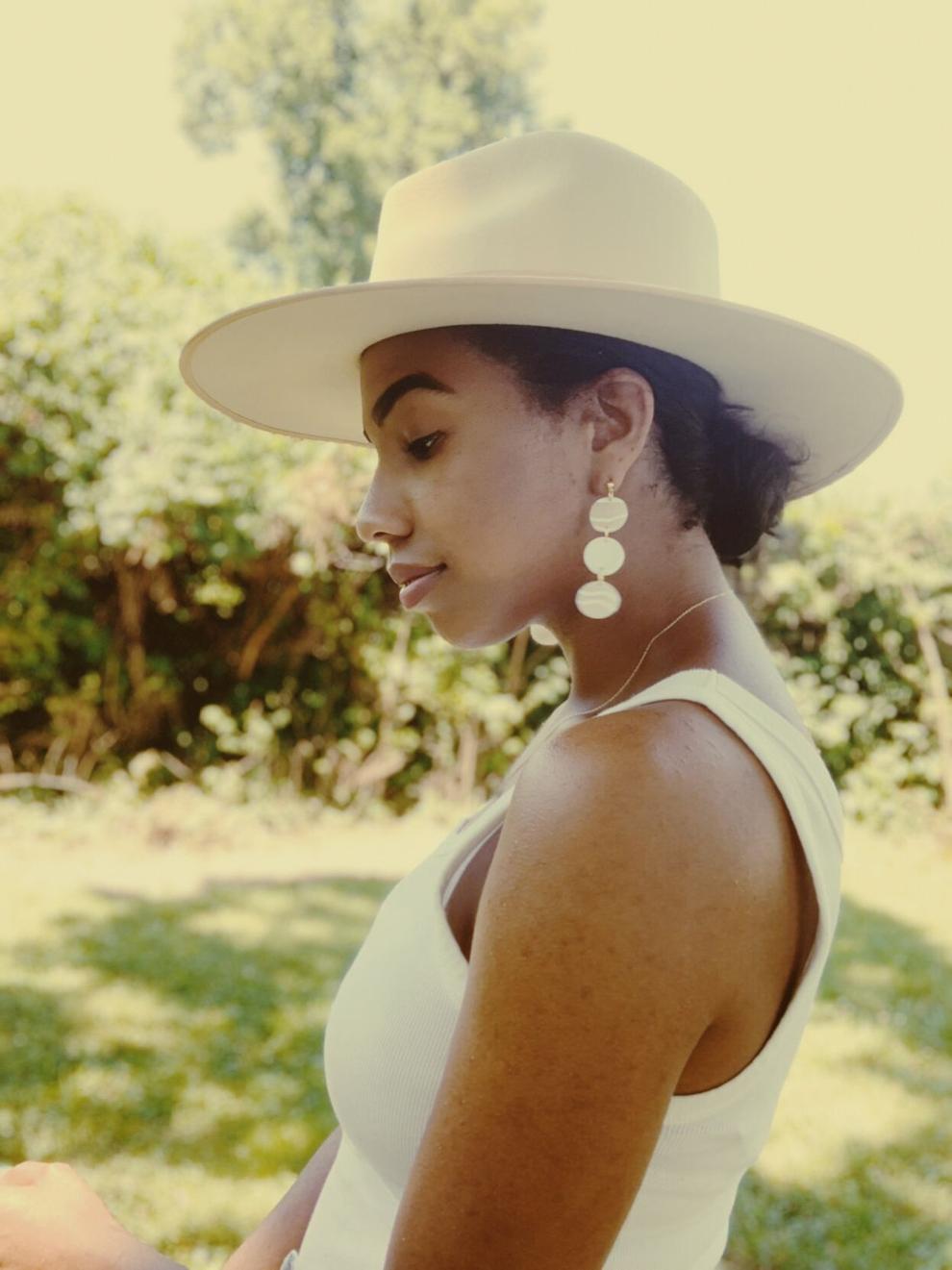 The earrings were so comfortable she looked online to find additional styles and bought more. "Then I lost my job teaching dance classes when the pandemic closed the studios, and I didn't have extra money to keep buying earrings," she says. "So I learned to make them myself."
Research, roll and repeat • Mains researched online, bought materials and learned to handle the color-rich clay. She watched YouTube and created earrings in the nuanced shades she loved, her design inspiration springing from the 1960s and '70s when modernism, explorations of new materials and a bohemian bent steamrolled over the 1950s lady-like jewelry trends.
She built her earring collection and gave away pairs to friends, but she didn't realize she had a viable product until her husband spoke up. "I don't know how I would have done this without Brandon's support. He encouraged me from day one."
She reached out to the Women's Creative, applied for spots at its pop-up markets, and began selling.
The rose that grew • Although Mains fully expresses her fashion sense today, she had fewer choices in childhood. "I was in the foster care system. I remember drawing outfits I wish I could wear. I watched pop music videos, and I always loved the fashions," she says, "but my clothes were mostly given to me."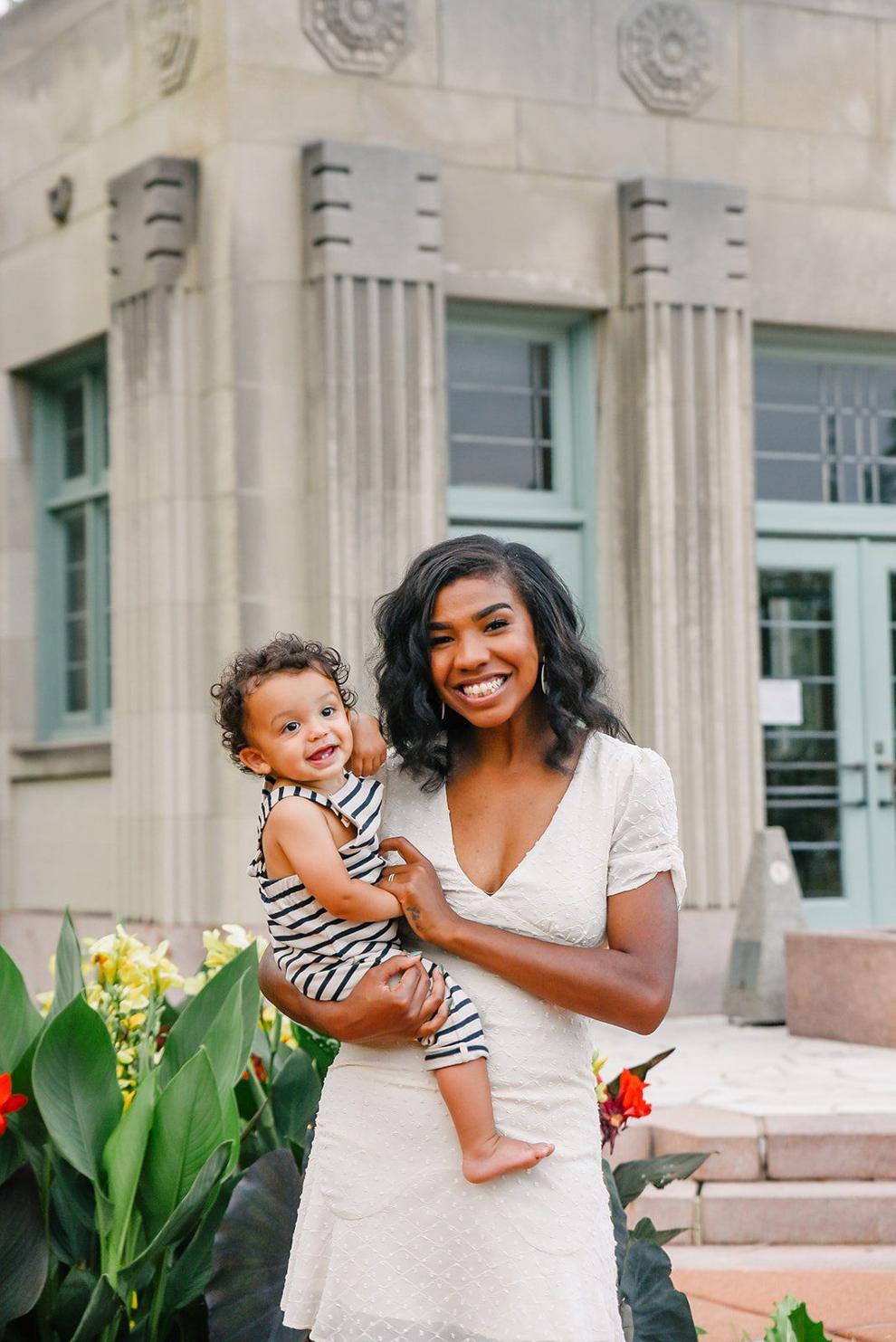 When she reunited with her biological older sister, she discovered she had a fashion past. "She said I always wore sundresses — I loved sundresses — and I was always barefoot. She called me 'Country' when I was little," Mains says.
Dance to the music • "When I was 12, I was adopted and raised in a family of 10 children; six girls and four boys. I'm right in the middle," she says. "My sister was taking dance lessons at a studio, so my parents sent me, too. I studied dance until I was 18. I went off to college but the dance environment there wasn't what I thought it would be and I left. When I came home I taught, took classes from all kinds of teachers, learned from YouTube and took online training to keep sharp."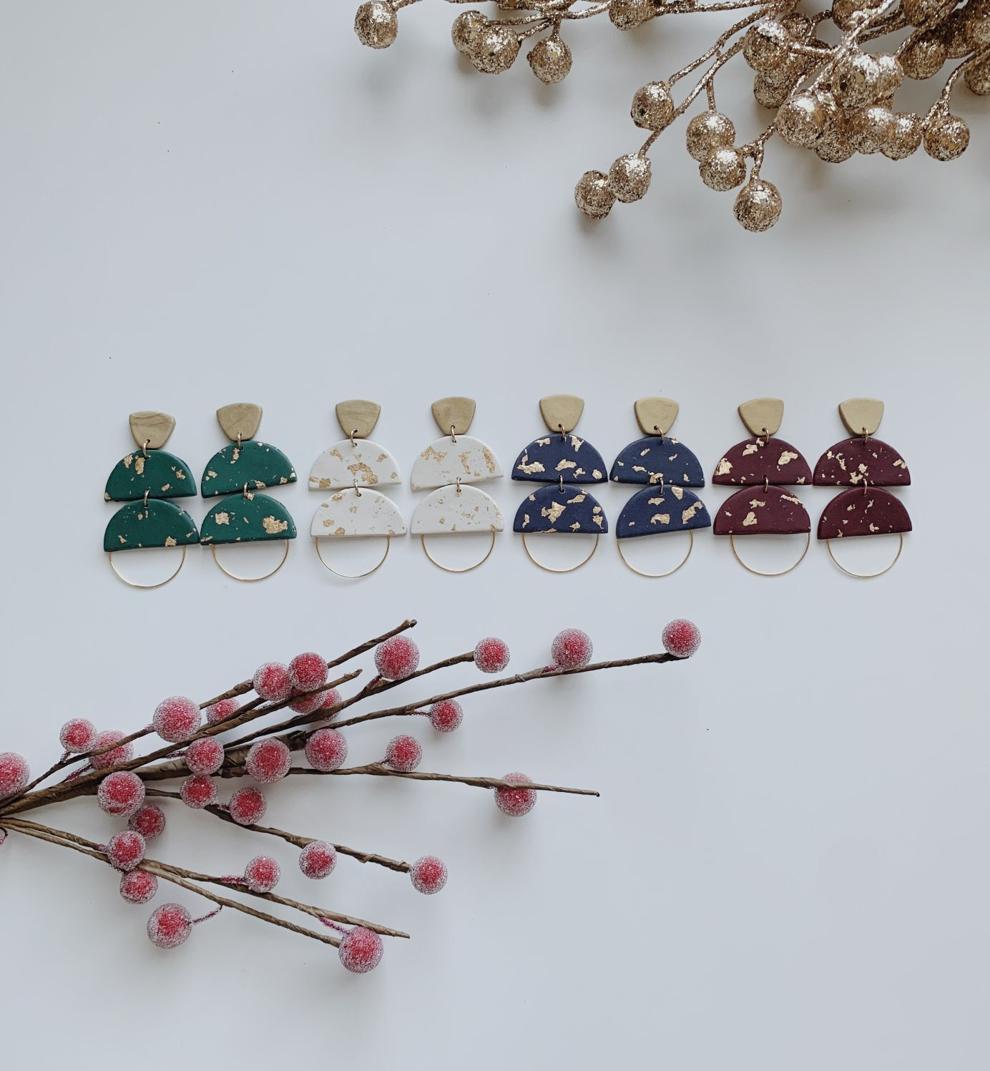 Say yes • When she expanded her creative sphere to include jewelry, she said "yes" to other new opportunities, like modeling. Yes to a stylist friend who needed models for a Naturalizer shoot in St. Louis when travel to New York for shoots was restricted and budgets tightened. Yes to fellow creatives tweaking their web presence and rebranding with new faces.
The Golden Hour • Mains navigated a host of changes throughout the pandemic, including changes in her family with the birth of Shia 16 months ago. "I create and make things when he is asleep for the night," she says.
"My designs are all things I would wear. I like eye-catching pieces that get noticed, but they're not earrings that turn heads fast and call attention to themselves," she says.
"I sell through my website, and I maintain my blog there, but my biggest interactions with people are on Instagram. I answer every comment, and I try to be personal with everyone," she says.
"I learned the value of empathy early in life. "I think that's the way I got through the foster care system," she says.
Golden Hour Design Co.
Family • Mikayla is married to Brandon Mains. They have one son, Shia, 16 months, whom his mother describes as a 'kind of a tornado now. He's all over the place.'
What she makes • Stylish statement earrings in lightweight polymer clay. 
Where to buy • Mains sells through her website and at pop-up markets throughout the city. Visit her website, goldenhourdesignco.com or Facebook page for information about upcoming in-person shows.