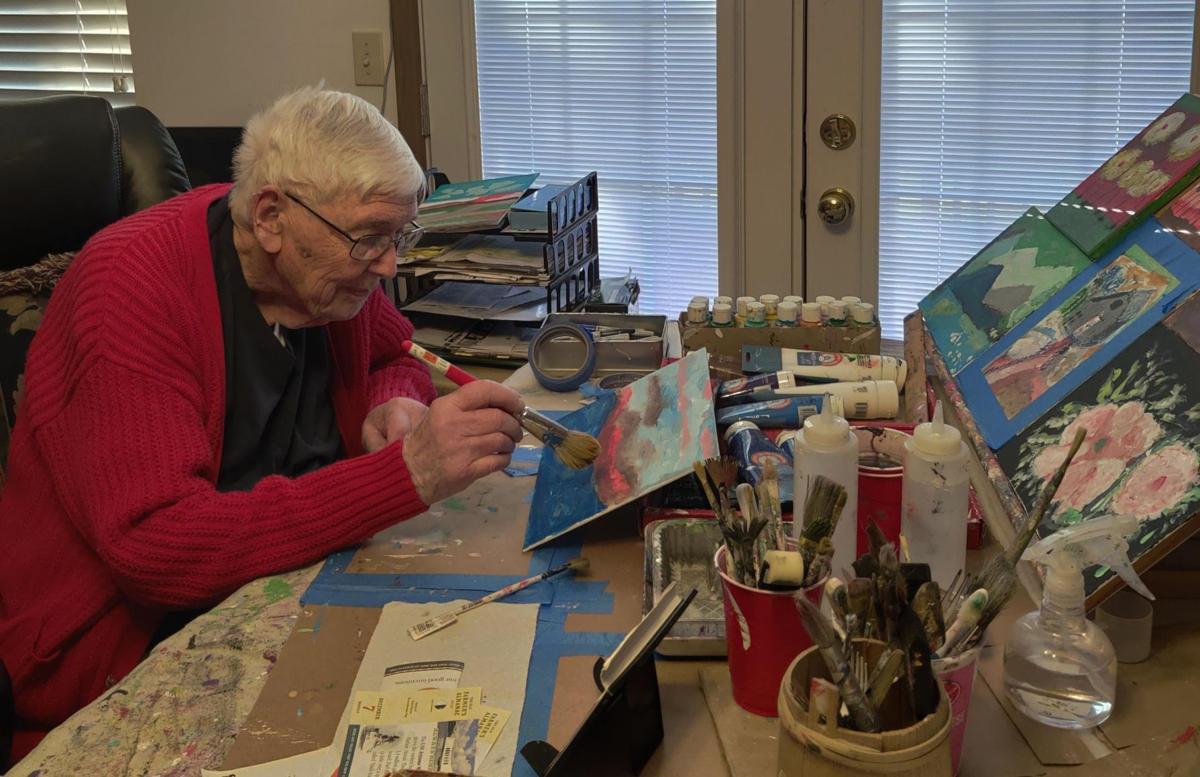 Edwin "Ed" Echelmeyer has done a lot of things out of the ordinary. He played professional baseball during World War II with the Balboa Brewers in Panama. He was born in a cemetery where his father was a caretaker. Now, at 97 years old, he's entering his first art show.
Echelmeyer's art will be on display for the first time starting Jan. 7 at the St. Peters Cultural Arts Centre. For Echelmeyer, however, the showing has almost nothing to do with him. It's all about his wife of 61 years, Audrey Echelmeyer, who died in 2008. Audrey was a self-taught artist and art teacher. Her work will be displayed alongside her husband's.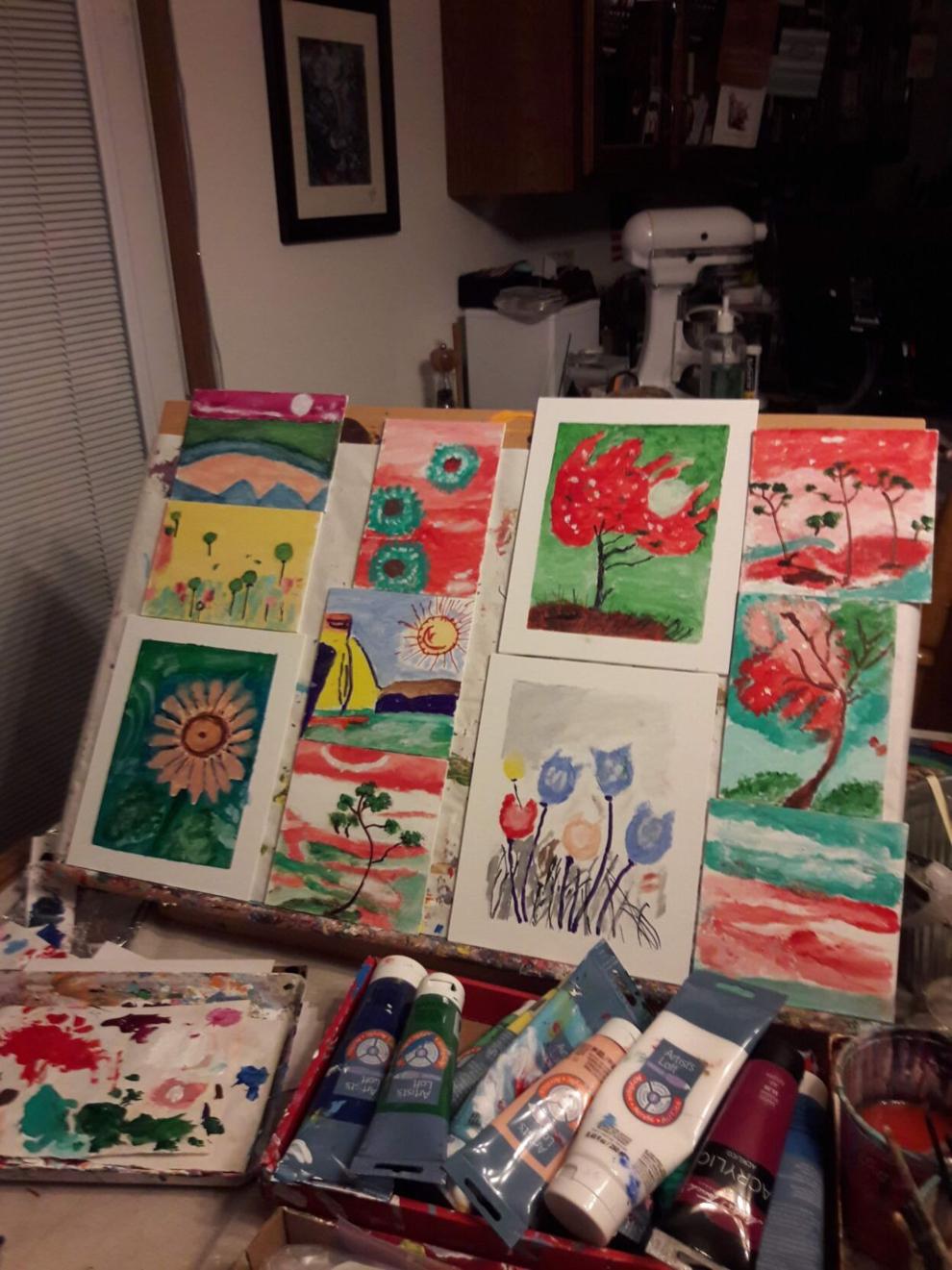 "My artwork is nothing compared to hers," Echelmeyer says. "I appreciate my kids setting this up to show my art, but I just want the spotlight to be on her."
Maria Tadlock, the youngest of the Echelmeyers' children, says her mother always talked about doing an art show but never had the time. Ed and Audrey raised eight children and ran the Arrow Head Motel together in Columbia, Missouri. Between all that and teaching, her dream never became a reality.
Ed survived two heart attacks in 2016 and moved in with Tadlock and her husband in St. Charles soon afterward. Since then, he's created more than 500 paintings. Storage has become an issue, according to Tadlock, even though they've already given hundreds away to friends and family. An art show seemed like the best way to get rid of it all, but the decision to display and sell Ed's art meant much more than to just clear up some space.
"Dad is 97," Tadlock says. "I really felt a desire to do something for him for his birthday and share his legacy so my brothers and sisters, nieces and nephews know there will always be a part of Dad here with us, as well as Mom."
Ed's near daily habit of painting began a year after his wife's death. One day, Ed says he looked at the paintings his wife left (Audrey gave many of them away for free), and suddenly something clicked.
"It was like something hit me in the head," Ed says. "I started picking up pieces of paper and what have you, and that was kind of when it started. Somebody said I was doing pretty good. Well, I doubted that, but I've been painting ever since."
Sometimes, he'll pray for his wife to give him inspiration or guide him on what to paint next.
"She's up in heaven thinking about it," Ed says, "but I don't think very much of copying her, because I'm never going to be that good."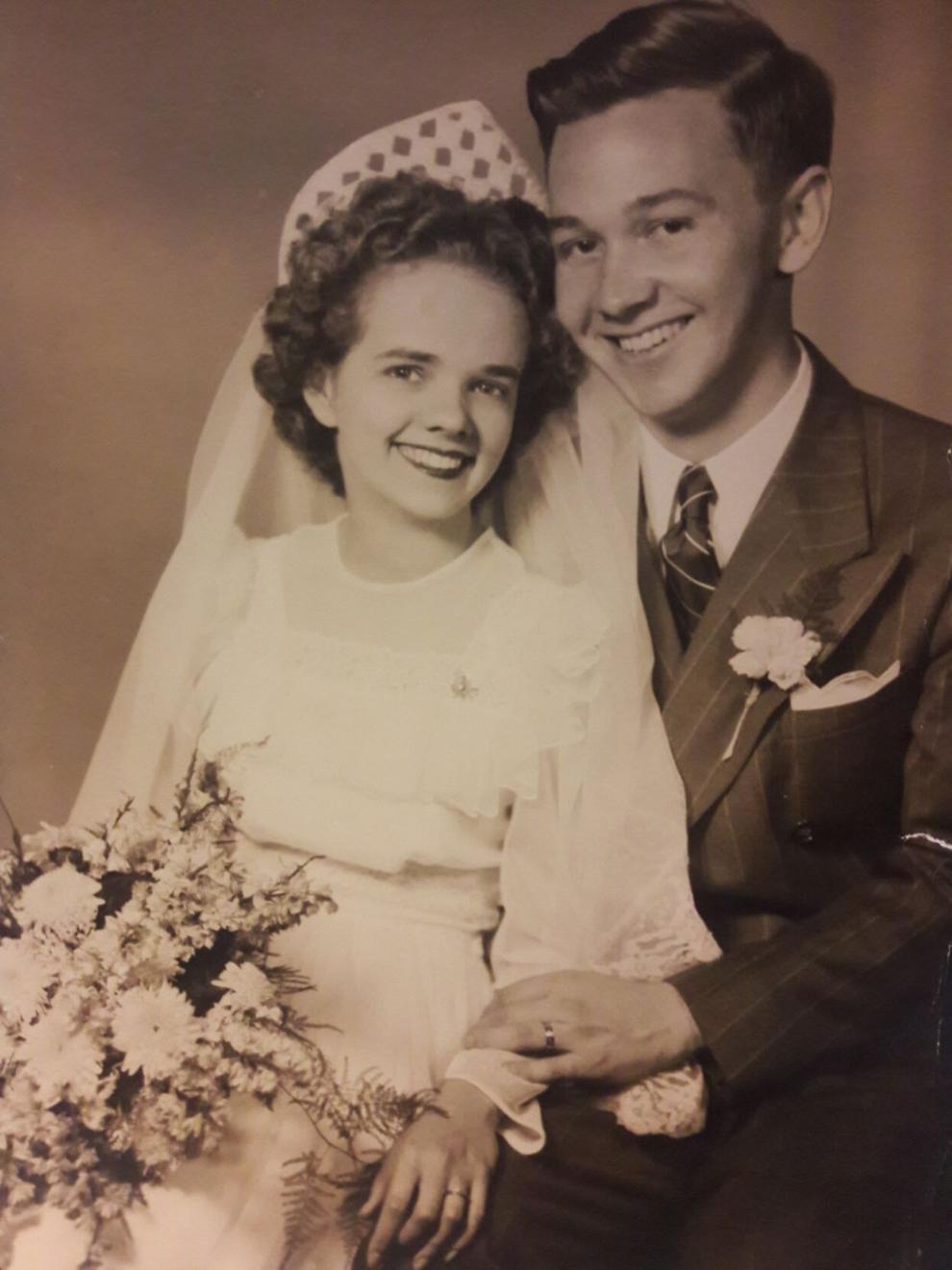 Audrey Echelmeyer loved to paint portraits and sceneries. During the 30 years she and Ed ran the Arrow Head Hotel, she painted scenes above the motel rooms' beds. They were "masterpieces," according to Ed.
Before they met, Audrey sent Ed hand-painted cards while he was stationed at the Panama Canal during WWII. Ed's aunt thought they would be perfect together, so she told Audrey to write to him. They corresponded for more than 38 months. When Ed got home, they married shortly after.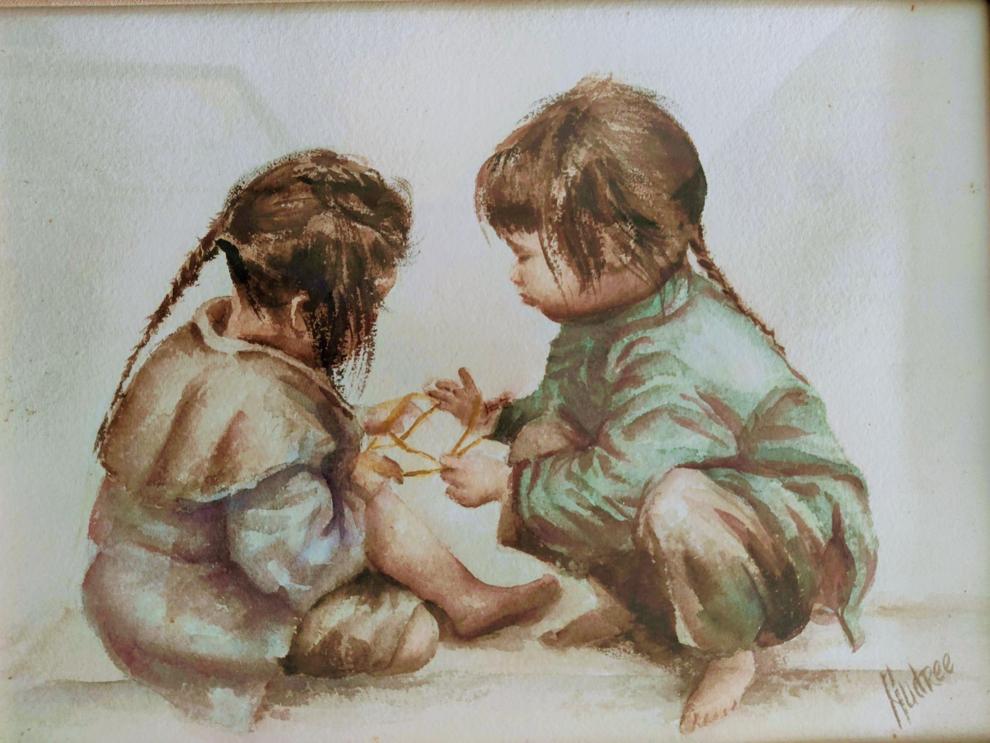 Ed Echelmeyer now has 25 grandchildren and 44 great grandchildren, many of which paint or enjoy art in some way. In that way, Tadlock says, her parents will always live on.
"It is very moving for me to see him paint," Tadlock says. "For him to pick up a paintbrush and paint out of nowhere? For me, that's Mother. She would be so proud of him and what he's done since she passed."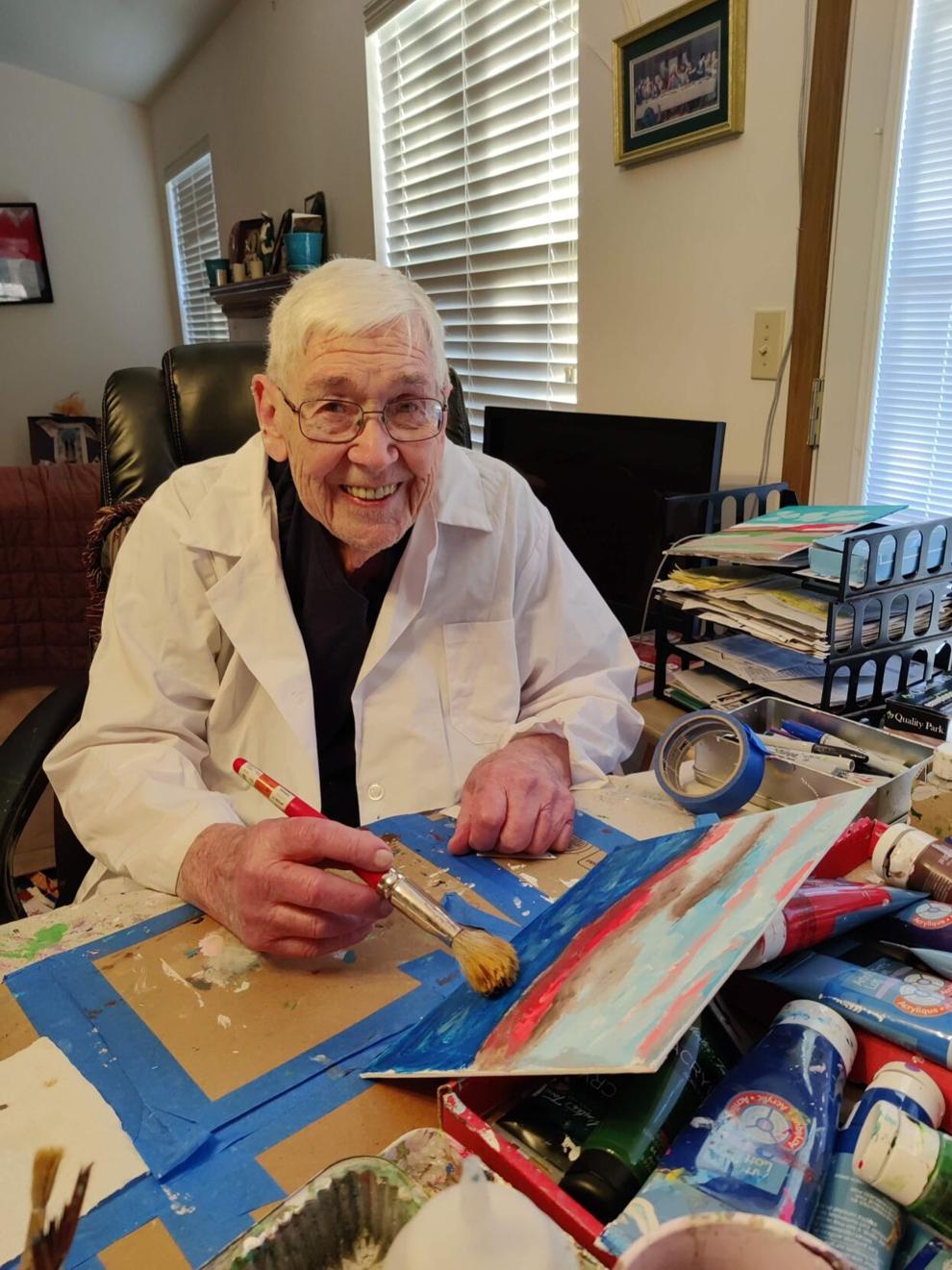 Ed and Audrey Echelmeyer's work will be on display at the St. Peters Cultural Arts Centre at 1 St. Peters Centre Boulevard starting Jan. 7 through Feb. 28. Ed Echelmeyer's art will be for sale, but Audrey Echelmeyer's won't be. No appointments necessary.