SUVs top nearly every automaker's sales charts, and they're not cheap. Any given SUV costs a few thousand more than its closest sedan counterpart. To help ease the sticker shock, Edmunds' experts have compiled a list of five SUVs that come in a variety of sizes, scored highly in our overall ratings and have unusually low starting prices for their competitive segments.
What's more, automakers now offer impressive standard features, so affordable doesn't always mean basic. A base model of any of these five could be all the SUV you need.
All prices include the destination charge.
Sporting affordability
Kia Soul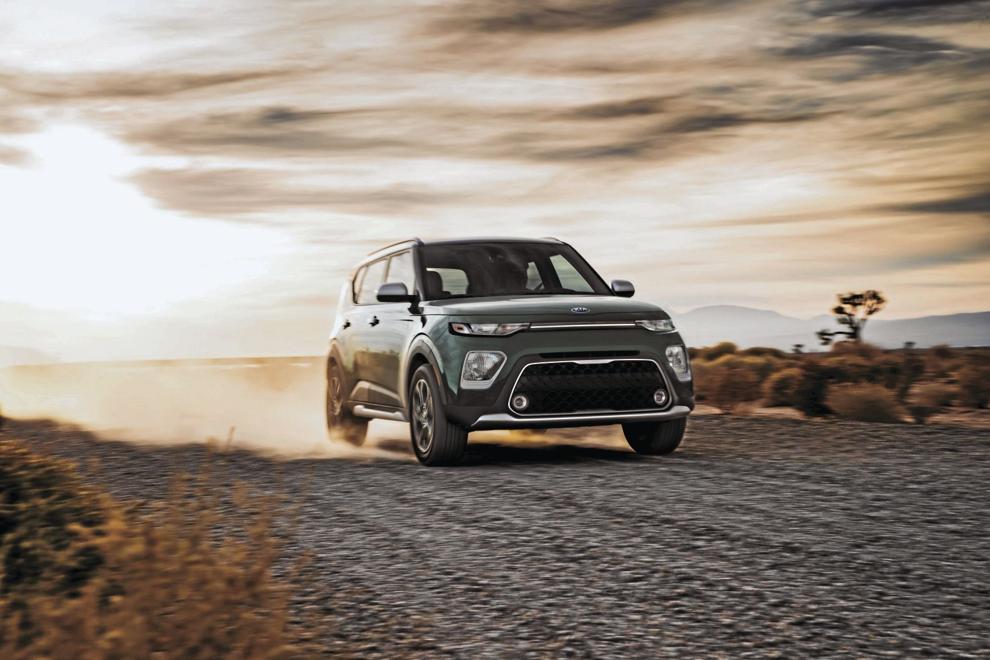 The Kia Soul is an extra-small SUV that offers a large cargo capacity, especially compared with other vehicles of its size. It's also fun to drive, and the tall roof and wide door openings allow easy access to the front and rear of the deceptively spacious cabin.
The Soul nails a lot of basics, though we do wish the cabin remained a little more quiet on the road. Its transmission can also feel clunky at times, and it does not offer all-wheel drive as an option. Still, standard Apple CarPlay and Android Auto smartphone connectivity at this price earn the Soul a place on the list over pricier competitors.
2021 Kia Soul LX MSRP: $18,765
Hyundai Tucson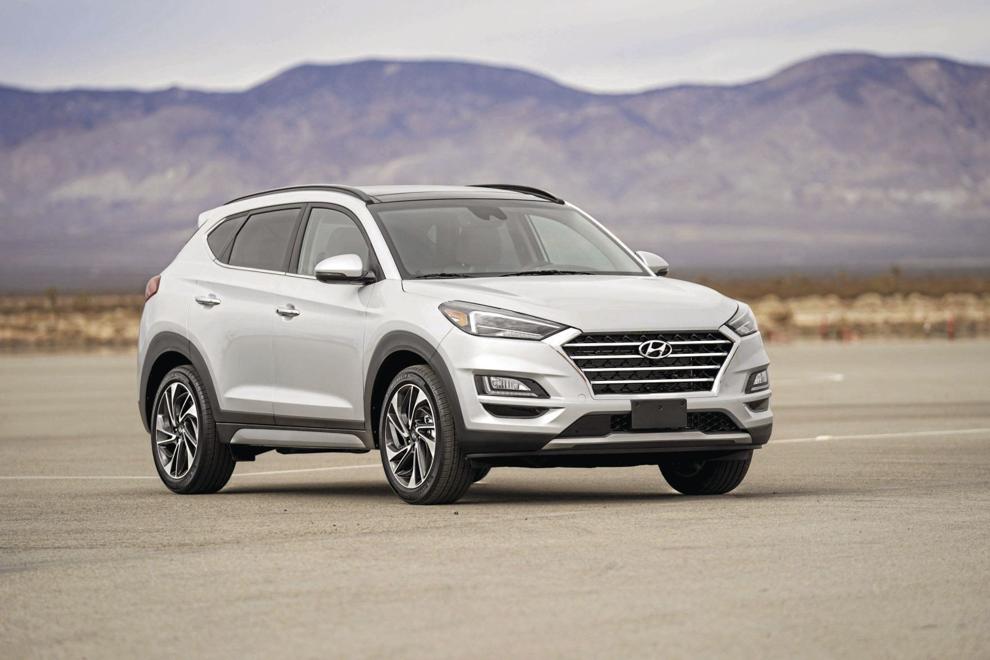 The Hyundai Tucson compact SUV includes an impressive amount of standard equipment in its base versions that competitors simply can't match. For instance, the starter Tucson SE comes with 17-inch wheels, Apple CarPlay and Android Auto, a six-speaker audio system and several helpful safety aids.
On top of that, it's comfortable to drive, and all of its technology is easy to use. The biggest drawbacks include unexciting engines and less cargo capacity than some rivals.
2021 Tucson SE MSRP: $24,885
Hyundai Santa Fe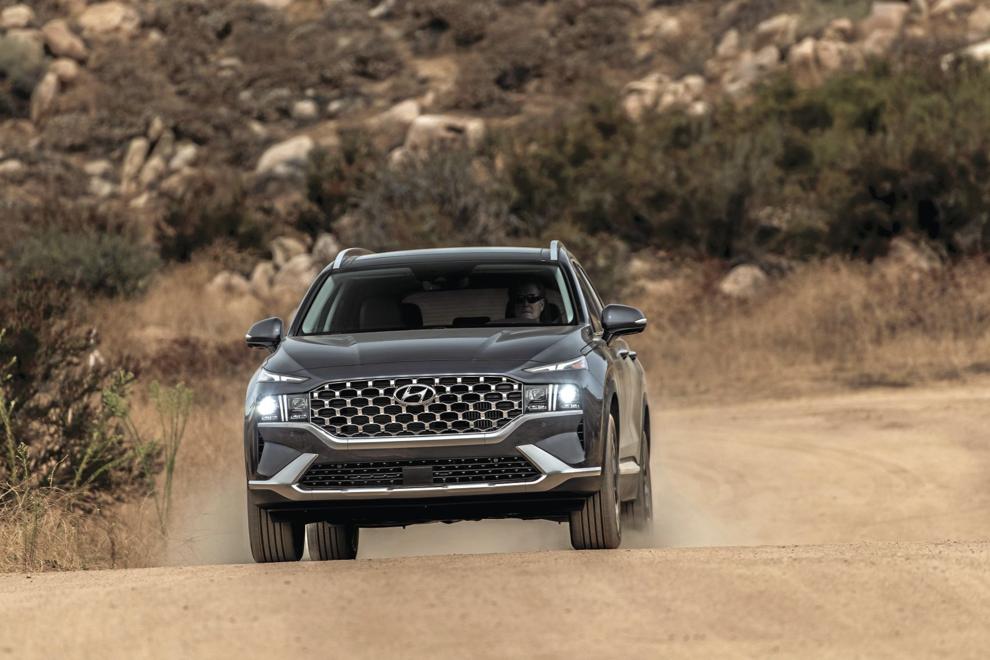 The Santa Fe got a significant overhaul for 2021, giving it standout standard features for the class. Another familiar Hyundai highlight is exceptional warranty coverage — every Santa Fe comes standard with a 10-year/100,000-mile powertrain plan. Both engines are more powerful and have higher EPA-rated fuel economy than their 2020 counterparts. There's also a new hybrid option.
One thing to note is that, size-wise, the Santa Fe is actually something of an in-between crossover, straddling the line between a small SUV and a midsize SUV. It trails rivals like the Subaru Outback in cargo space, and the ride can be a little bumpy too. But Hyundai threw its might into the standard features: Fog lights, four USB ports, an 8-inch touchscreen, and wireless Apple CarPlay and Android Auto are all included.
2021 Hyundai Santa Fe SE MSRP: $28,035
Volkswagen Atlas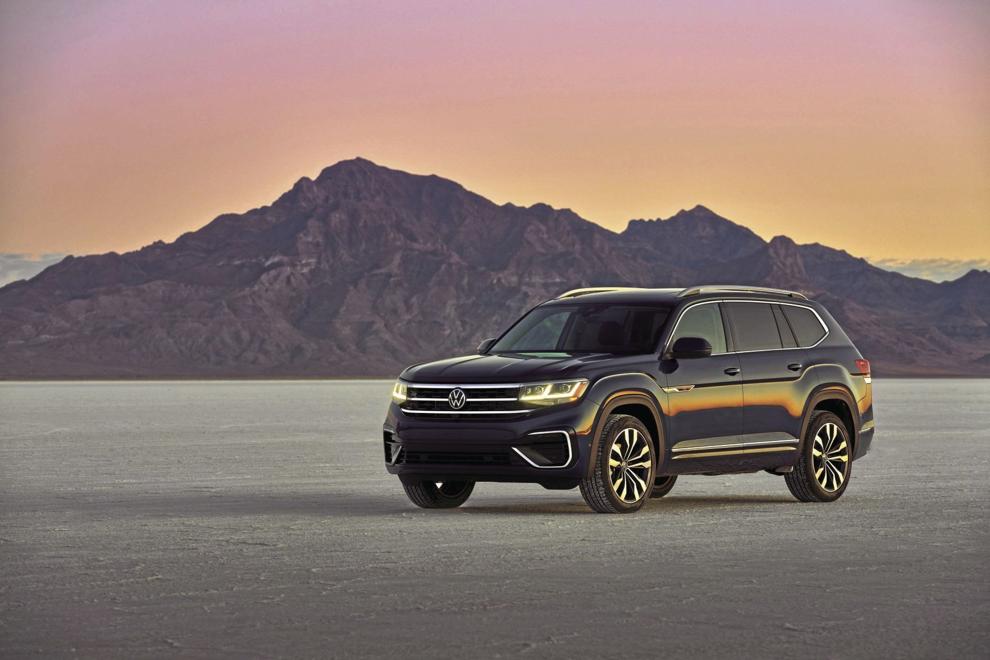 The Volkswagen Atlas has the lowest starting price of any midsize three-row SUV. On top of that, it currently maintains a strong fourth place in Edmunds' rankings thanks to its spacious interior, comfortable demeanor and quiet ride. Power and fuel economy with either available engine leave something to be desired, but overall the Atlas is good enough to overcome those flaws.
There is also a wealth of standard features. The Atlas S comes with 18-inch wheels, LED lights, a six-speaker sound system and roof rails. Apple CarPlay and Android Auto are also included.
2021 Volkswagen Atlas S MSRP: $32,575
Ford Expedition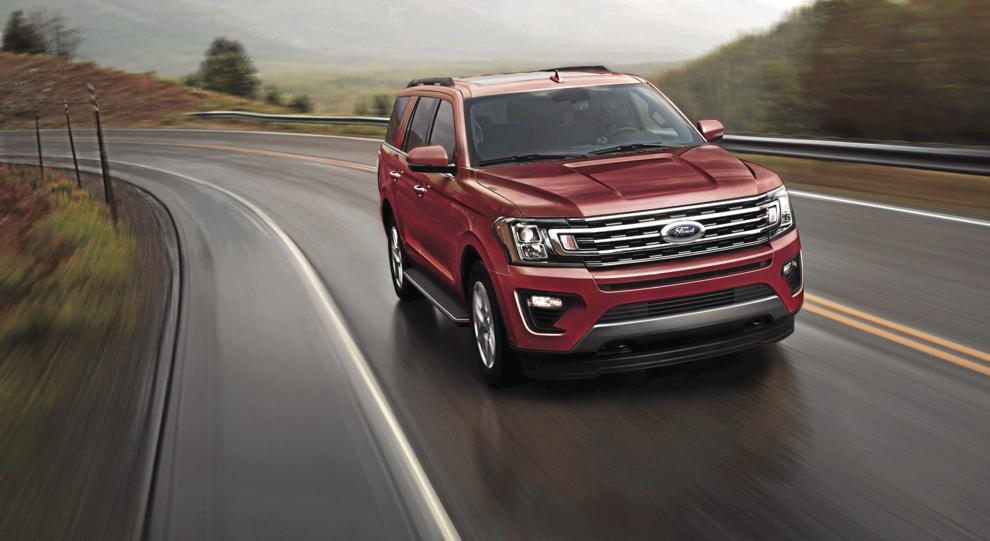 When you get to large truck-like SUVs, there is a lot of similarity. Each is spacious, powerful and capable of towing a lot of weight. But the Ford Expedition stands out, not only because it has the lowest starting price in the group but because it offers a great assortment of standard equipment. Included in every Expedition are 18-inch wheels, fog lights, push-button start and a Wi-Fi hotspot. You also get the Co-Pilot360 suite of safety features — one of our favorites.
There is a catch, and that is that the base model Expedition XL offers only two rows of seats. So if you want the lowest price, you'll be able to seat only five passengers. However, the Expedition's generous equipment, huge towing power and loads of space make it impossible to overlook.
2021 Expedition XL MSRP: $50,720
Best vehicles of 2021
Top-rated sedan: 2021 Kia K5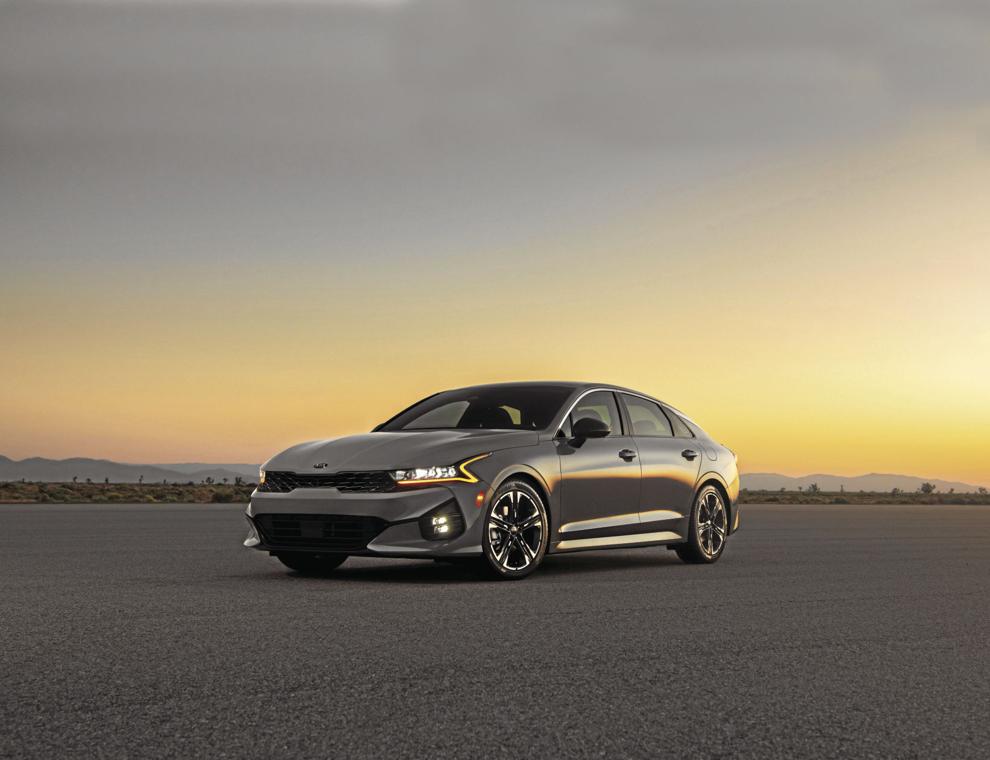 What Edmunds' experts say: "The all-new Kia K5 has the style and substance to set it apart from other midsize family sedans. It's impressively easy to drive and comfortable on longer trips thanks to a smooth ride and an exceptionally quiet cabin. Wireless connectivity for Apple CarPlay and Android Auto smartphone integration is standard, and that's just the beginning of a rich feature list that somehow manages to undercut the competition on price at every level."
Counterpoint: The K5's sloping roofline can make it hard to get in and out for taller rear passengers.
Top-rated truck: 2021 Ford F-150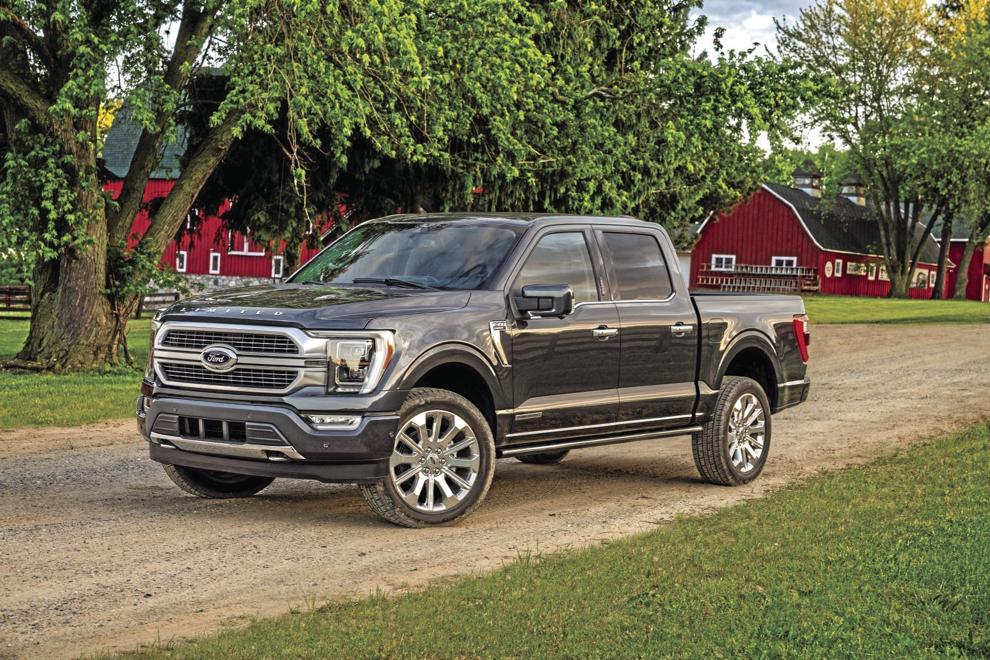 What Edmunds' experts say: "The Edmunds Top Rated Truck must balance capability, comfort, technology, innovative features and value. The Ford F-150 was already one of the best pickup trucks on the market; its significant list of additions and improvements for 2021 could cement its standing for years to come. Thanks to a raft of new features and high-end tech advancements the F-150 unseats the Ram 1500 as Edmunds' top truck for 2021."
Counterpoint: If you're looking for a premium feel, the F-150's cabin might not seem as luxurious as the Ram's.
Top-rated SUV: 2021 Kia Telluride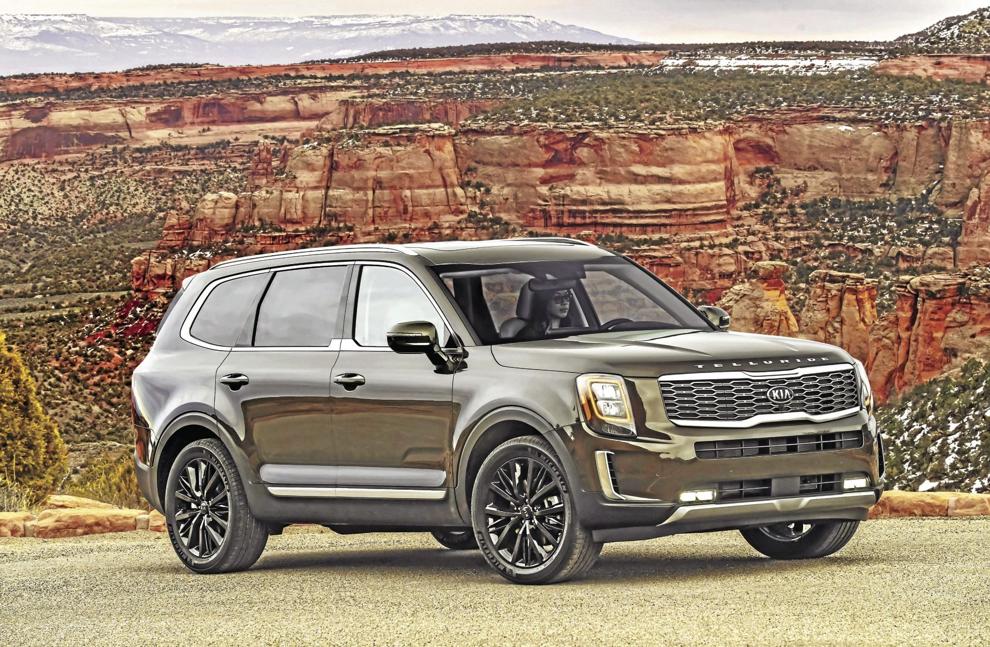 What Edmunds' experts say: "It seems like Kia went for a 'baby Land Rover' look and nailed it. Inside and out, the three-row midsize Telluride has a more premium look and feel than the competition. It also boasts an impressively smooth ride, a third-row seat roomy enough for adults, and plenty of features for the money. It was Edmunds Top Rated SUV last year, and it's back in the winner's circle for 2021."
Counterpoint: There are fewer storage bins and cubbies than you'll find in some rival SUVs.
Top-rated luxury EV: 2021 Ford Mustang Mach-E
What Edmunds' experts say: "In some cases, a non-luxury brand enters luxury territory with an EV offering, and so it is with the all-new Ford Mustang Mach-E. An electric SUV with Mustang-influenced styling, the Mach-E stands out with its premium cabin and easy-to-use controls. It lives up to its Mustang namesake, too, with approximately 300 miles or so between charges, depending on configuration, plus a projected 0-60 mph time of less than 4 seconds in the upcoming GT version."
Counterpoint: The Mach-E's front seats can be somewhat uncomfortable for taller drivers.
Top-rated luxury sedan: 2021 Mercedes-Benz E-CLASS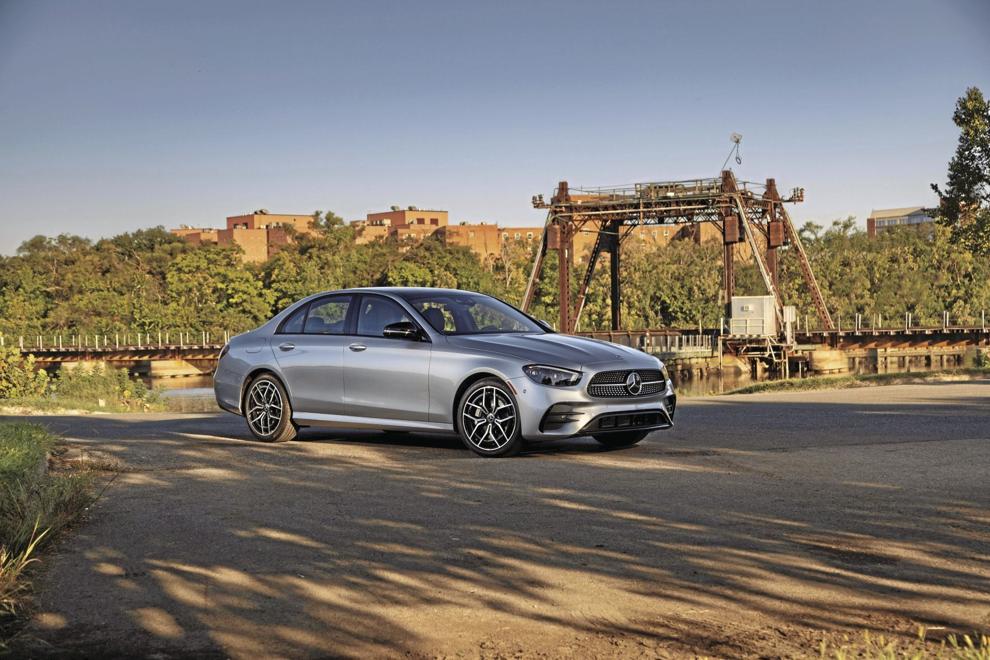 What Edmunds' experts say: "A true luxury experience is the main focus of this award, but value is also taken strongly into account. The Mercedes-Benz E-Class delivers on both fronts, with a refresh for 2021 helping it move into the No. 1 spot for this category. A particular highlight is the car's new infotainment system that allows you to operate most of the car's systems with voice commands. A smooth ride, top-notch construction and excellent advanced driver safety aids."
Counterpoint: The E-Class sedan's trunk capacity is small by segment standards, although the available E-Class wagon solves that problem.