The youngster of the Nissan Rogue brood, it's unsurprising Rogue Sport is exhibiting youthful exuberance.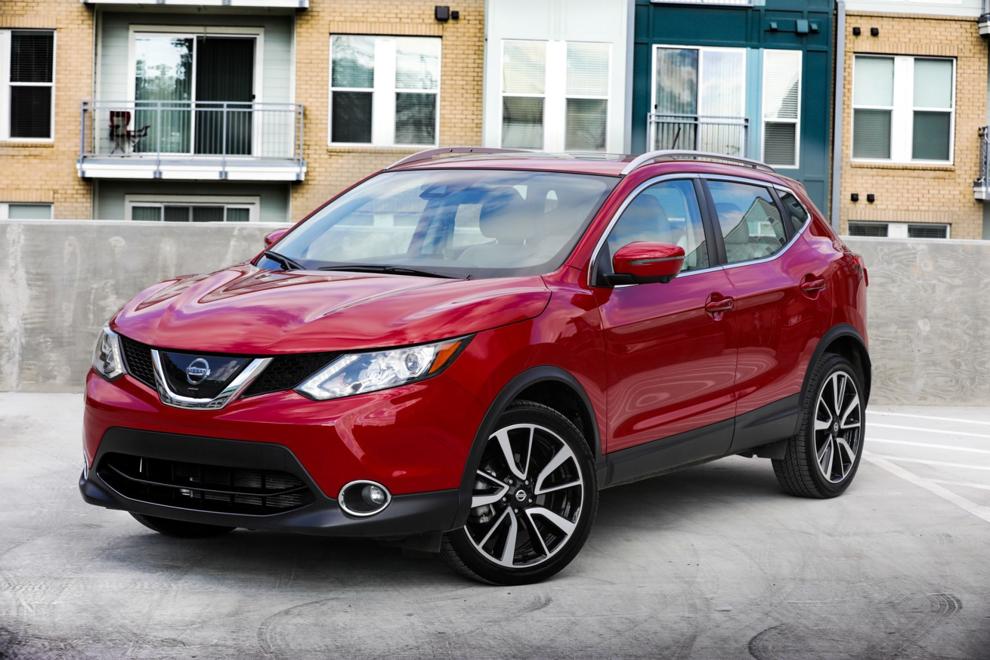 Like kids everywhere, Sport just couldn't wait to brag about its newfound goodies. So, instead of debuting its just-acquired features for the 2019 model year, Rogue Sport simply decided 2018.5 is new enough. You can almost hear it shouting, "Hey, look at me!" as it brags of just-added:
Standard Automatic Emergency Braking, Blind Spot Warning and Rear Cross Traffic Alert for all trims
Intelligent Cruise Control that's now standard on SL and newly optional on SV
And a redrawn front grille, which has been slightly restyled to accommodate the radar and front camera used by Sport's Around View Monitor, Auto Emergency Braking and Intelligent Cruise.
Alas, Apple CarPlay and Android Auto capability still elude this guy, but let's not spoil his party.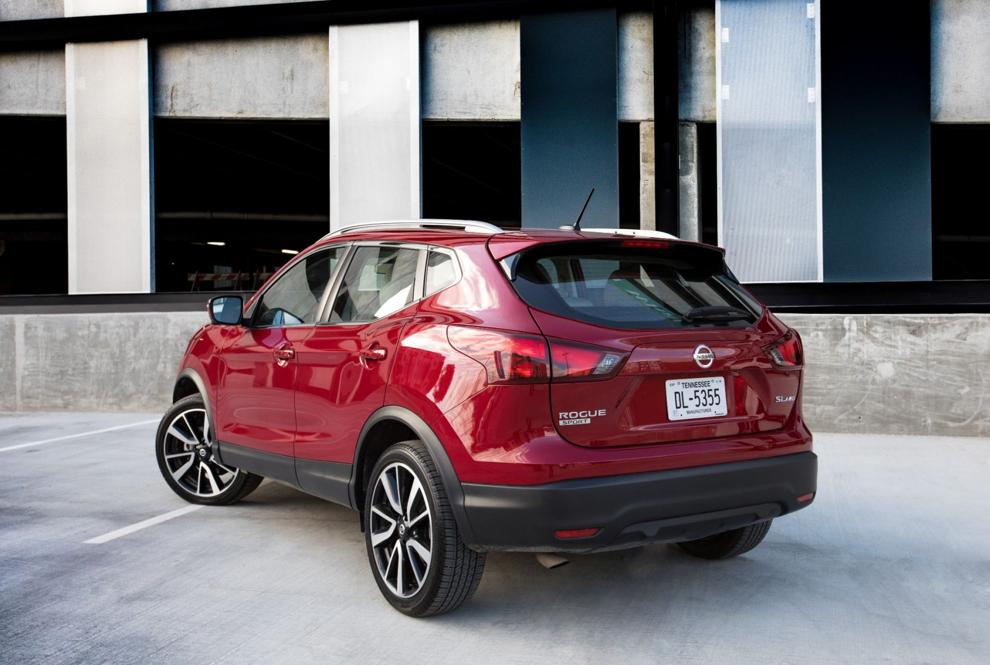 Having arrived stateside as a 2017 model, Rogue Sport is a small crossover that -- beyond the name and basic platform -- bears little relationship to the regular Rogue.
Born in 2006 as the tiny Nissan Dualis for the Japanese and Australian markets, it became known globally as the Nissan Qashqai in 2014 with its second generation. But, since we Americans can't pronounce Qashqai (at least, this American can't), it's rechristened "Rogue Sport" for the U.S.
Comparatively speaking, Sport is a foot shorter than Rogue while riding a wheelbase that covers 2.3 inches less real estate.
Offered with front- or all-wheel drive in S, SV and SL trims, it earns the "Sport" moniker thanks to easy maneuverability in urban confines, not from its driving dynamics. In the SL AWD we sampled, the suspension happily transferred road imperfections to the cabin, the steering was feather light and acceleration was glacial.
That's because forward motion in every Rogue Sport is provided by a 2.0-liter I-4 that generates 141 hp. And, since that engine is naturally aspirated, its peak grunt of 147 lb.-ft. of torque doesn't arrive until way up at 4,400 rpm in the rev band.
To add accelerative insult to injury, the only transmission is a CVT automatic. That said, nobody does CVTs better than Nissan, and this little guy's faux "shifts," which can be exploited further via a manual mode, somewhat ameliorate the rubbery sensation so common to CVTs. Nonetheless, when planning a trip from zero to 60, bring lunch.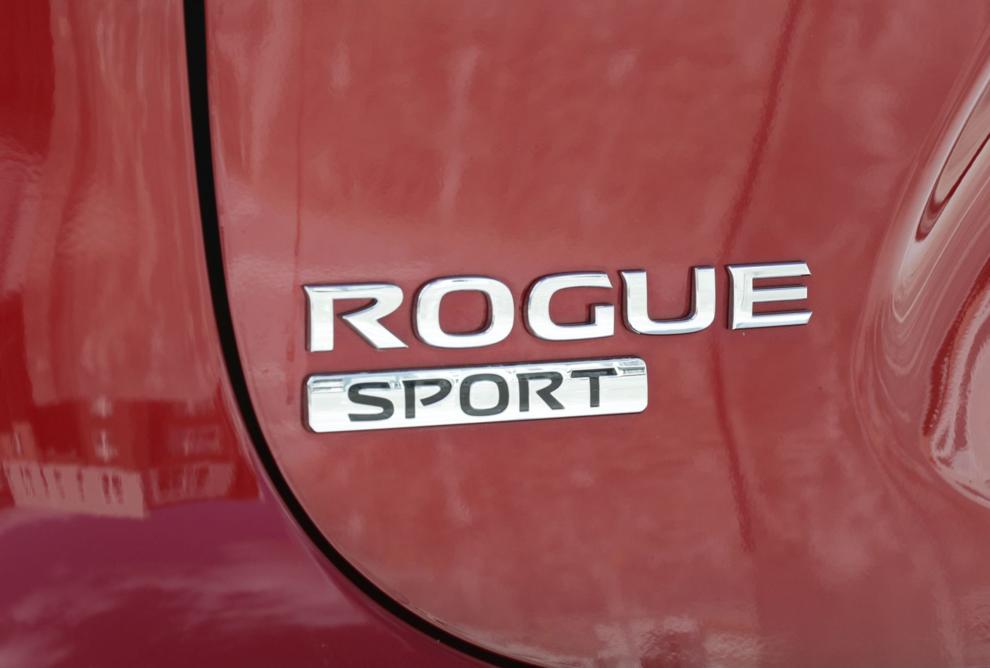 In 200 miles around town, we realized 25 mpg in our all-wheel drive model.
Inside, our top-trim SL AWD displayed a handsome cabin and well-bolstered leather buckets. In back, head room is fine, but leg room is dependent on the kindness of front passengers.
The 7.0-inch infotainment touch screen proved easy to use, including in our SL a navigation function that was effortless and flawless in getting us to a heretofore unknown Eureka, Mo., diamond for a granddaughter's softball game.
The clever cargo bay, expandable to as much as 61 cubic feet, boasts a 50/50-split floor whose half-panel can be raised into a partition position if desired. Cool.
Finally, Rogue Sport is attainable, starting about 23 grand.
The compact crossover category's petite sub-segment, highlighted by the likes of the Honda HR-V, Toyota C-HR. Mazda CX-3 and Jeep Renegade, is gaining traction. From an appearance and functionality standpoint, Rogue Sport is a real standout.