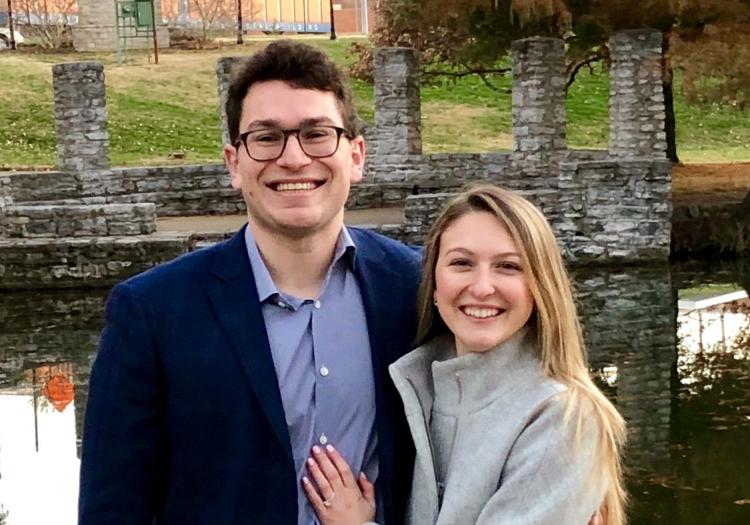 Mrs. Beth Guard of San Antonio, Texas is pleased to announce the engagement of her daughter, Mary Elizabeth (Meg) Guard, to Mark Vari Andriola. Mark is the son of Rocco and Susan Andriola of New York City. Meg is also the daughter of the late David S. Guard.
Meg grew up in St. Louis, MO and graduated from Mary Institute St. Louis Country Day School. She received her undergraduate degree from Dartmouth College, and is currently a medical student at Washington University in St. Louis School of Medicine.
Mark is a graduate of Regis High School in New York City and also received his undergraduate degree at Dartmouth College as well as his law degree from Yale Law School. Mark is currently the Michael R. Cannon Fellow in Higher Education and Health Law at Washington University in St. Louis.
Meg and Mark are planning a January wedding in Palm Beach, Florida.