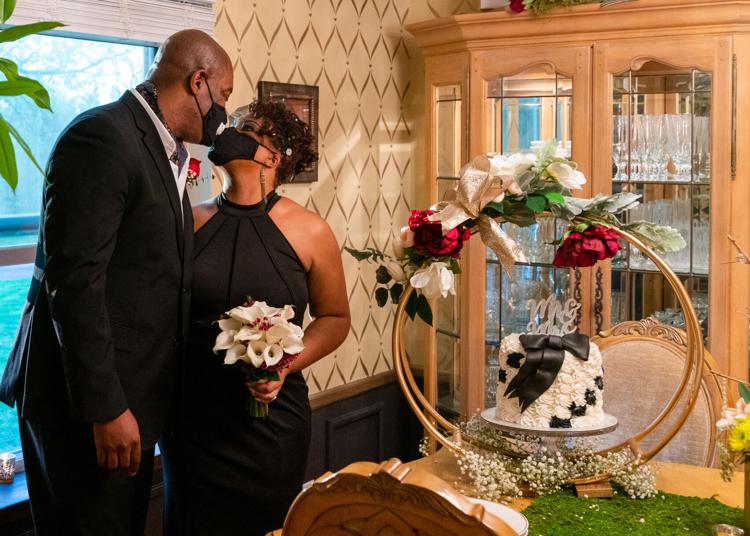 Jameca Falconer and Shawn Cooper were married in April, with Pastor Bryant Warren officiating.
The bride graduated with her bachelor's degree from Tougaloo College in Mississippi and with her doctoral degree from the University of Missouri – Columbia. Jameca is a licensed psychologist and a professor at Webster University.
The groom graduated with his bachelor's degree from Canisius College and with his master's degree in education from the University at Buffalo, both in New York. Shawn is a uniserve director with the Illinois Education Association. The couple resides in Olivette.
St. Louis Best Bridal is the metro area's premier source for wedding planning inspiration. Sign up for eNewsletters to gain access to local resources, trendy ideas, planning tools and more, sent directly to your inbox.