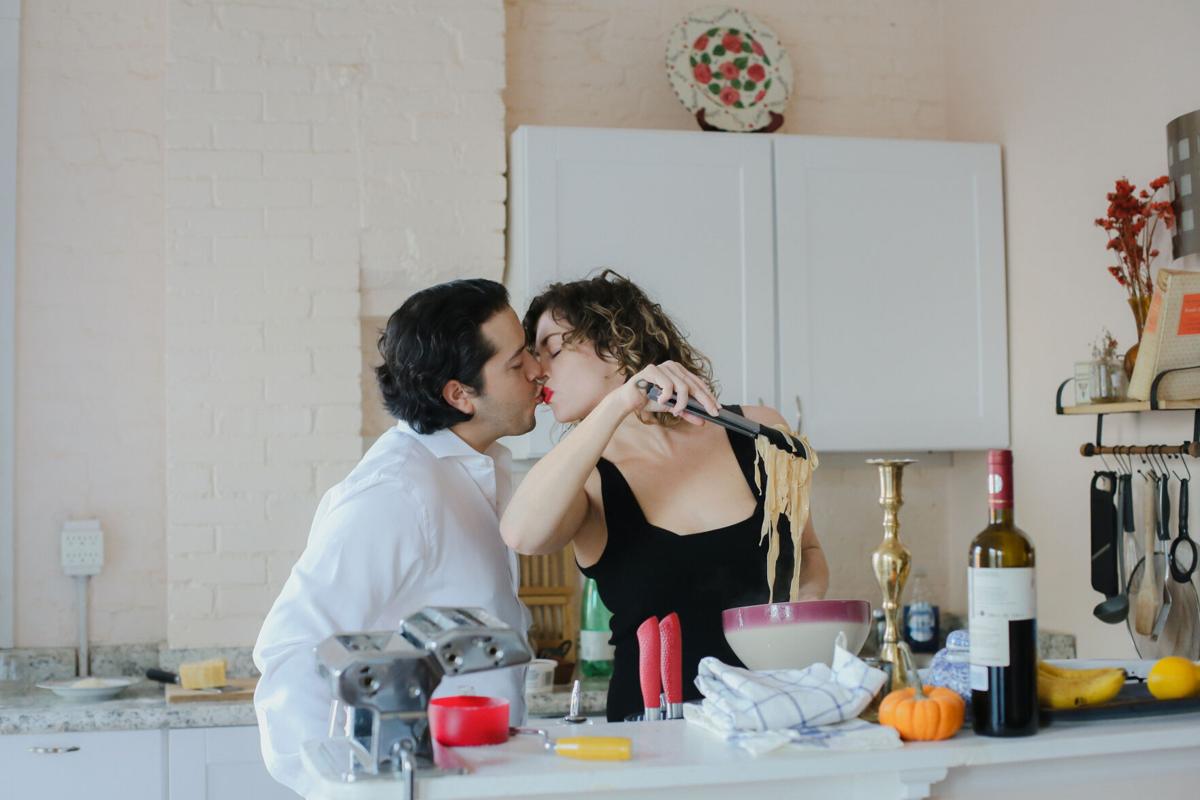 Post-proposal, the engagement photo session is the next stop on the train before you get to work on your plans for the big day. It's your chance to get to know your photographer and announce to the world, in a big way, that you're getting married! Get ready for your moment in the spotlight with these expert tips on what to expect and how best to prepare for your time in front of the camera.
Focus on Function Over Fashion
When you're caught up in the excitement of being engaged, it's easy to get buried in the details. Prepare for your photo shoot by considering the function of your wardrobe choice before you set foot in front of the camera. Stick to one or two outfits for your session to amplify the time you spend working with your photographer to get flattering shots.
Jason Gonulsen of No Hidden Path Photography reminds you that you likely already know what outfits make you feel confident. "You should be comfortable in what you're wearing," he says. "It's a more casual [setting] – an opportunity to have fun. Don't overthink it."
Brea Youngblood of Brea Photography echoes that sentiment, suggesting you give your outfit a trial run prior to the engagement shoot. "Think about the environment you're going to be in and move in that way," she says. "Wear it, move around in it and see how you feel. Make sure you feel at ease and that [your clothing] is not a distraction."
Go through your normal channels for inspiration (like that Pinterest page you saved in secret long before the proposal), and narrow down the top images you'd like to re-create. Youngblood, a narrative photographer, asks couples to create a muse board to give her a sense of the mood for which they are going. Keep in mind that the best way to achieve a similar aesthetic is through rehearsal.
"Not everybody knows how to do a dip," says Gonulsen, who aims to make photos feel candid. "Practice any kind of dramatic pose that you've seen in a photo. But keep an open mind going into the engagement shoot."
Trust that your photographer knows what angles and poses are best suited for you, and listen to his or her sound advice. After all, your photographer knows best how the image in your head translates through the camera lens.
Gonulsen and Youngblood agree that the best photos transpire when subjects feel comfortable in front of the camera.
Youngblood recently captured a couple in their element during an in-home session – first as they prepared dinner together, barefoot, and then as they dined on pasta in their finery. The beauty of the moment shows in how at ease and natural the couple appears.
"Have clear expectations with each other and your photographer," Youngblood advises. "I encourage people to not dress outside of how they are in their life. All of this is about cultivating an environment where you can feel like yourself."
"This is your time to have fun and show your personality," Gonulsen adds. "Keep things light and show your true self – these are all things that lead to a great photo."