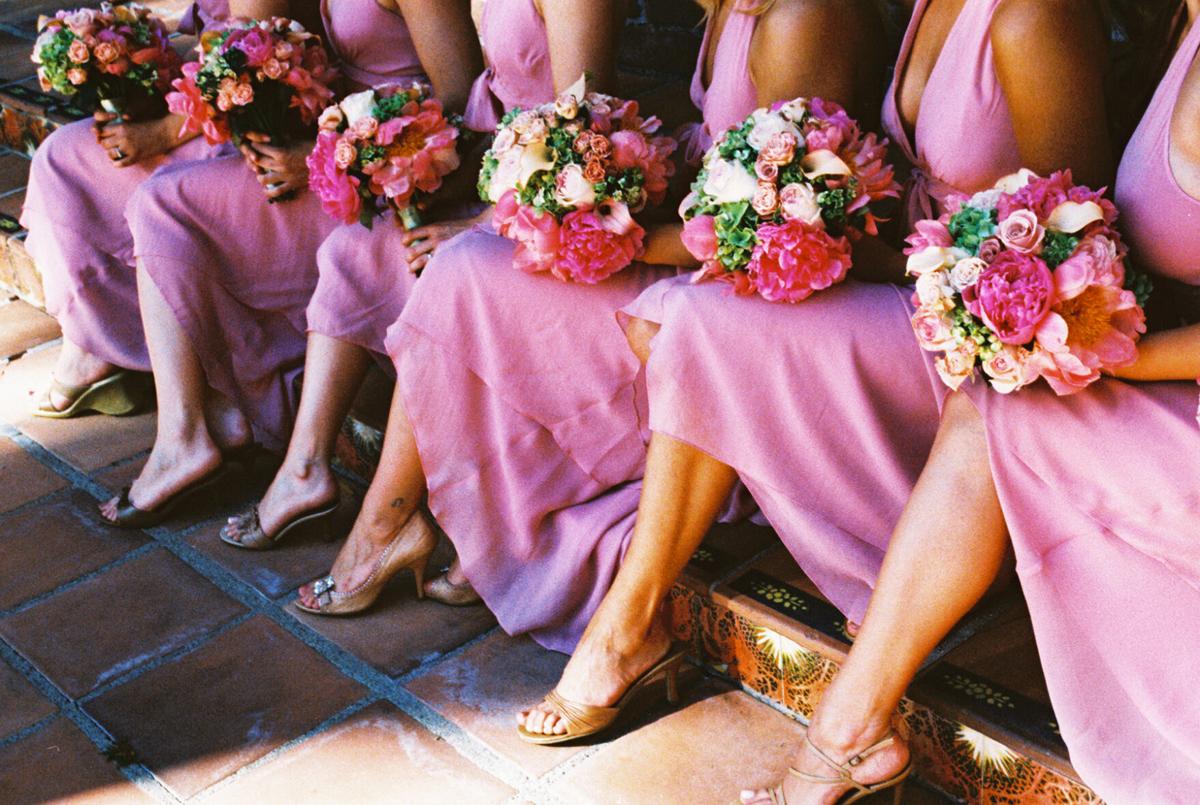 Taking your squad to try on bridesmaid dresses is a fun way to spend time with your favorite people, while accomplishing one of the many tedious to-do's for the big day. However, there's more to bridesmaid dresses than just picking the perfect style and shade to match your color scheme; bridesmaids should also visit an alterations specialist to ensure a flawless fit, and these local businesses are ready to help:
Alterations U City prides itself on exceptional tailoring services, whether you need something simple like a button sewn or something more substantial like hemming your gorgeous gown.
Cozynest Custom Apparel & Alterations
Elisa Pritchett of Cozynest Custom Apparel & Alterations is not just an alterations specialist; she's also a costume and apparel designer, which means no job is too tedious for her to tackle – including making sure your bridal party's dresses fit to perfection.
Cozynest Custom Apparel & Alterations, 314-561-2830, cozynest.net
Indira's Alteration & Design Studio
Indira's Alteration & Design Studio has more than three decades of tailoring experience, and it makes alterations convenient by offering house calls almost anywhere within St. Louis. Plus, Indira's has a 100 percent satisfaction guarantee because its owner says: "The satisfaction of my clients means everything to me."
St. Louis Alterations promises the perfect fit for your perfect day. Its specialists can accomplish anything from basics like strap adjustments and hems to more arduous alterations like taking in or letting out a dress.
St. Louis City Alterations
Since 1971, Patti Rathe has helped hundreds of clients with their clothing, from custom creations to wedding attire alterations. With Rathe's lifelong love for fabrics, your dress is sure to turn out stunning.
Yelena's Tailoring & Alterations
According to Yelena's Tailoring & Alterations, no project is too big or too small for its staff, which means bridesmaid dresses with dainty and delicate details are sure to be in good hands.