Bridal styles can vary widely depending on a bride's personality, aesthetic and tastes.
When considering gown choices, contemplate the overall vibe and narrative you want your own wedding to showcase. Is it a large soirée in an art museum? A classic country-club wedding? An intimate beachside wedding with immediate family and friends? A romantic elopement to Paris or Capri? Maybe even a vintage speakeasy throwback wedding?
When considering styling your bridal look, keep in mind that the hair, makeup, shoes and accessories you choose should all complement and even highlight the gown you've chosen. The overall look should cohere and reflect the personality of your wedding and the way you want it remembered.
Below are some helpful styling tips and suggestions for a variety of bridal styles.
If you're wearing a lace or vintage-inspired gown:
Think about doing an old Hollywood approach with your hair and makeup, such as a bold red lip, clean eyes, flicked liner and soft, brushed-out glamorous waves with a deep side-part. The perfect accessory could be either a vintage hair clip or a birdcage veil. In cooler weather, you could also pair your gown with a fur (or faux fur) stole or capelet for both added warmth and glamour.
If you're wearing a timeless ballgown:
The more dramatic the gown, the more impactful you can make accessories. A ballgown would be beautifully accented by a lace-trimmed mantilla veil or a cathedral-length veil. Your gown will speak volumes, and your jewelry and accessories should complement it, not compete with it. Keep jewelry and accessories classic, like donning a diamond drop earring and a pearl or diamond tennis bracelet. Then pair that look with some simple white Christian Louboutin pumps!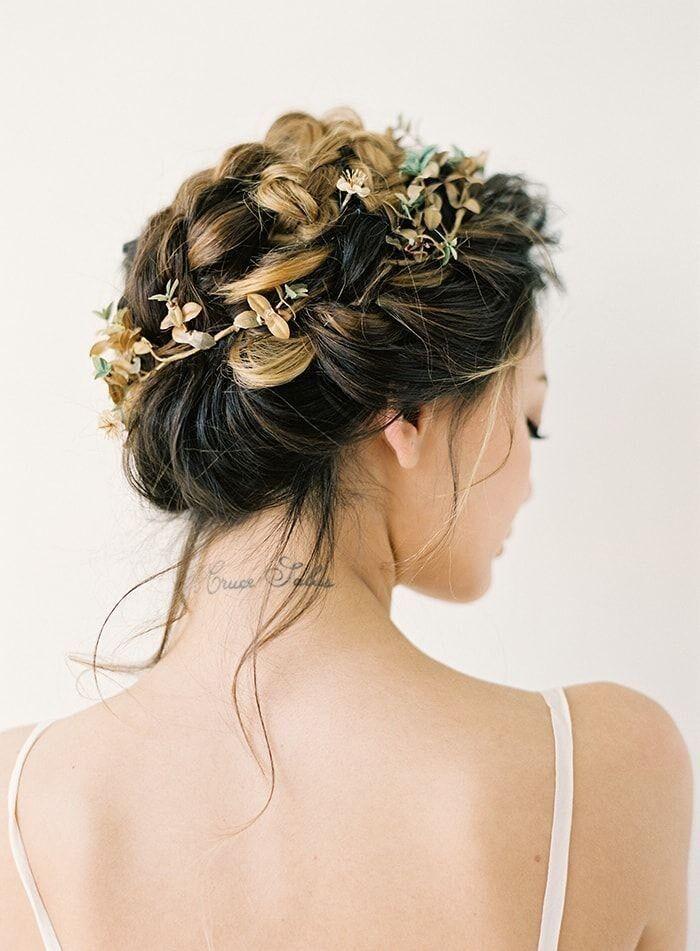 If you're wearing a bohemian, flowing gown:
In keeping with the whimsical, romantic nature of the gown, consider an ethereal, Grecian-inspired headband, a strategically placed floral-faunal hairpiece, a gold leaf crown or even fresh flowers woven into your hair. Accessories should be delicate and feminine, as should your hair and makeup. Think dewy skin and soft, braided, touchable/textured hair.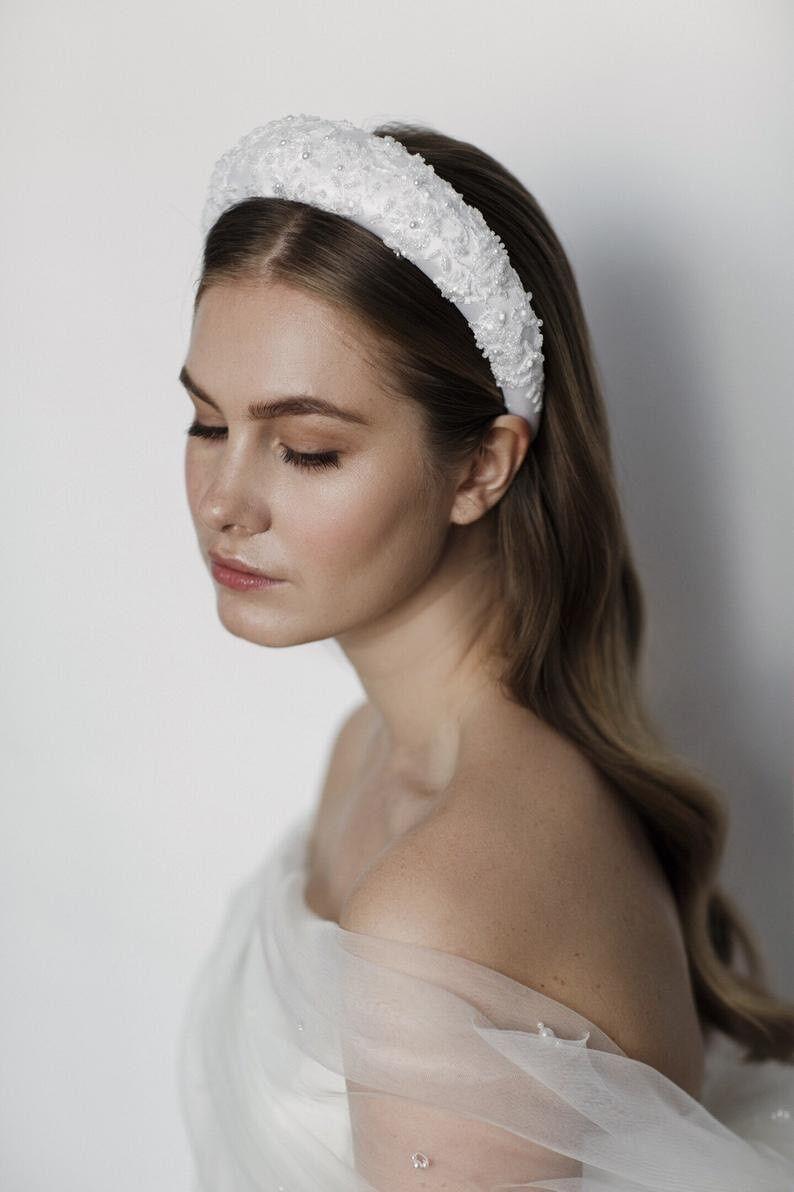 If you're wearing a sleek, modern, minimalist gown:
Consider a simple, contemporary hairstyle like a low, middle-part ballet bun or a sleek ponytail. Accessorize with a modern headband and "statement" strappy sandals as counterparts to the clean lines of the gown, and look for a beautiful statement earring to complement the gown's silhouette. You could even opt for a simple, floor-length sweep train and killer accent shoes to wow your guests – why not?