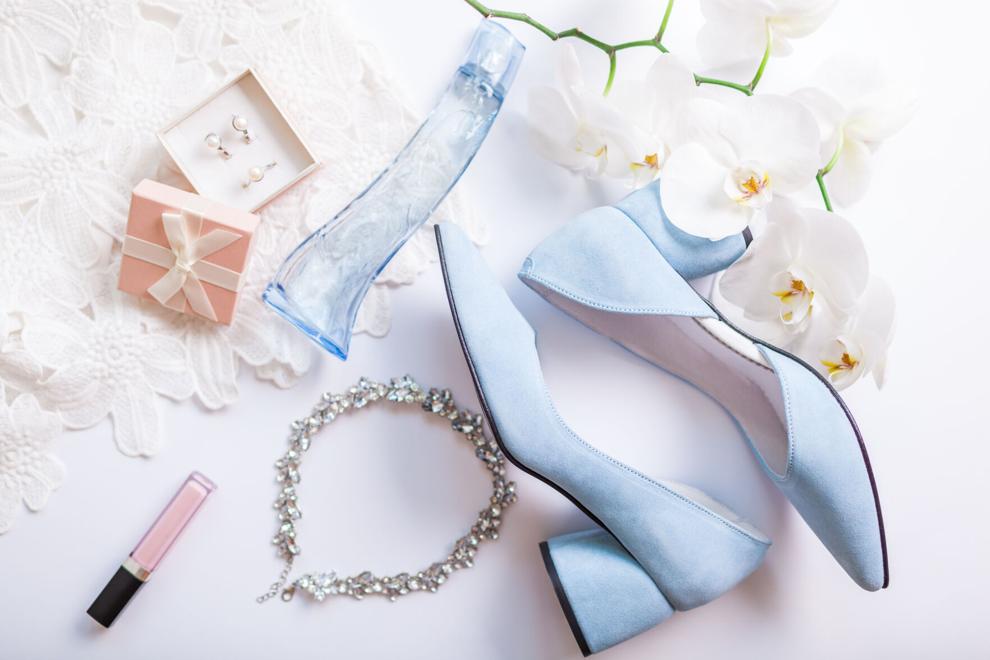 We all know the phrase, "something old, something new, something borrowed and something blue." But do you know why this wedding rule-of-thumb exists? Dating back to Victorian England, the rhyme lays out the objects meant to bring a couple good luck as they begin their marriage. Although there are no hard-and-fast rules as to how or even if you incorporate the four items into your big day, it can be a thoughtful way to include unique and personal details as you walk down the aisle.
Not sure where to start? Best Bridal has a few locally sourced ideas for you:
Traditionally, this is a way to bring the couple's past with them into the future. Often it involves a beloved heirloom piece of jewelry, but you can still infuse an older piece with your own flair. Consider tapping Town and Country jeweler The Diamond Bar to get your "something old" into the right shape, whether that's by restoring or repairing an estate piece, or creating an entirely new piece featuring the "old" stones passed down from a loved one.
Arguably the least stressful of the four to procure, "something new" symbolizes hope for a long future together and can cover any aspect of your wedding-day ensemble. Think gowns, veils or tuxedos from Mimi's Bridal at Town & Country, a signature scent from Cassie's in Ladue or Maven Bath & Candle Co. in Maplewood, or even makeup from Blissoma in St. Louis. Essentially, if you want an excuse to purchase something fun, your "something new" is here to help.
"Something borrowed" brings with it a little more superstition than the rest. The idea is by borrowing an item from a happily married couple, their good fortune will transfer to you. But you can get creative here. If you plan on exchanging vows, consider borrowing from your favorite poem or scripture and writing the borrowed passage out on personalized stationery from a company such as Cheree Berry Paper in Ladue. Even if the words aren't originally yours, they can still pack a punch, and you'll have a unique keepsake to hang onto long after the ceremony.
If blue isn't in your color scheme, this one can be tricky. Intended to represent faithfulness and fidelity, a popular choice for this one is choosing a blue garter, likely hidden away from sight. Not into the idea of a garter? The ladies at Clayton's Gin & Kin can embroider a handkerchief personalized with your wedding date or new initials, or even digitize a handwritten note or phrase from a loved one.
However you choose to incorporate these four pillars into your wedding day, be sure to make each choice in a way that's meaningful to you.