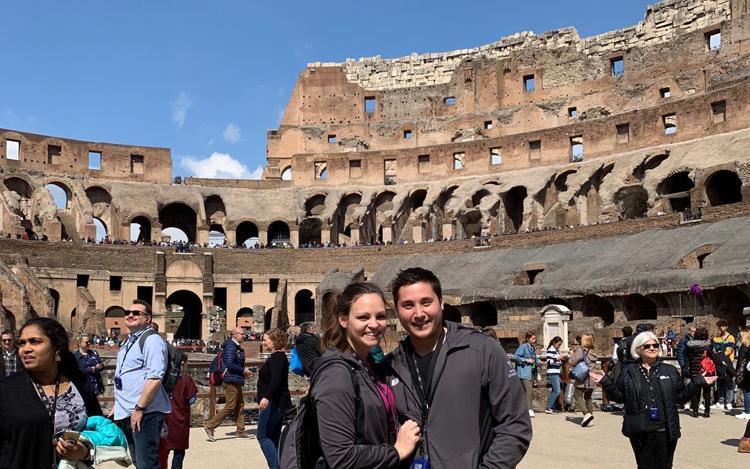 Wanting a honeymoon that was adventure-filled, Suzie and Ale Galatoire chose Italy — a new destination for both of them. Ryan from Travel Haus St. Louis helped the couple navigate their way through Tuscan wine country (with a personal driver and wine expert to boot); to the Isle of Capri to experience the Blue Grotto on the Amalfi Coast; to Florence and the Michelangelo Plaza for more wine and gelato; to Rome to do what Romans did; and to Sorrento on the Bay of Naples – the most relaxing part of the honeymoon, says Suzie.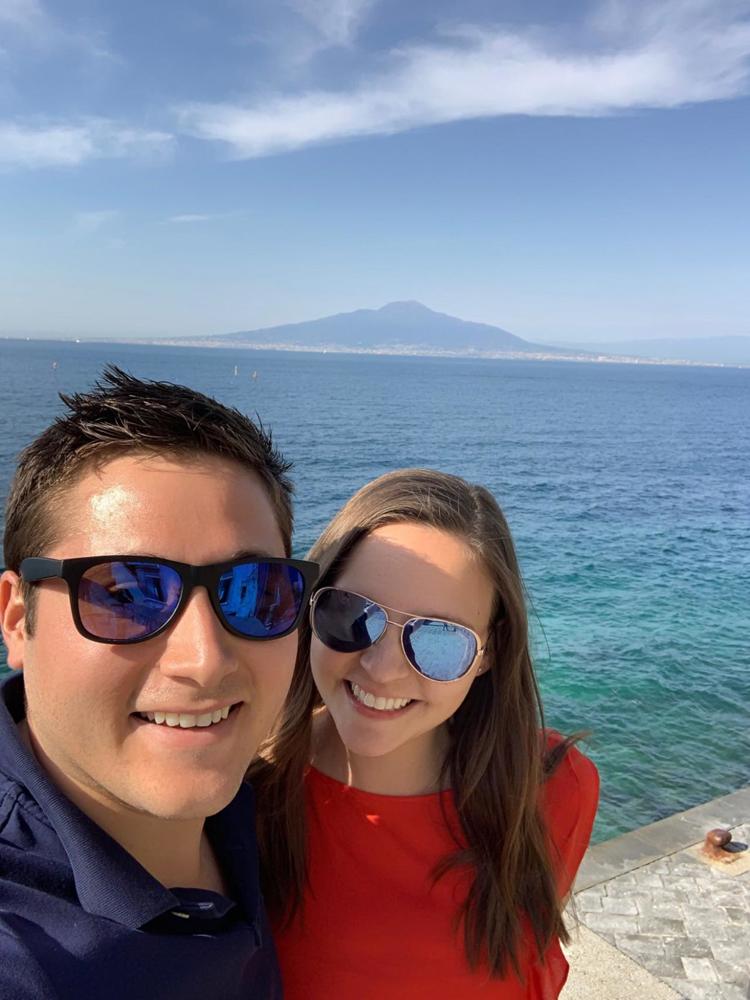 Couples often honeymoon immediately following the wedding, but Suzie and Ale decided to wait until spring since the wedding planning was stressful and they were in the middle of building a house. Plus, the weather in Italy is better in spring than fall. Due to the sheer amount of planning involved, Suzie highly recommends using an experienced travel agent for international honeymoon travel. "I cannot say enough good things about Travel Haus. We were both under a lot of stress, and planning a honeymoon to a foreign country was yet another stressful thing to add to the list. I reached out to Travel Haus after attempting to plan the trip myself and I was so grateful I did," said Suzie.
Suzie and Ale's "trip of a lifetime" was jam-packed with ample amounts of walking, sightseeing, wine and food, but the highlight was 15 days' worth of new memories as husband and wife. But, mostly it was the wine — they even brought back a bottle for an anniversary down the road!
---
ABC tips from Mike
Mike Schellhase, owner of Travel Haus of St. Louis
A. Why use a travel agent to plan a honeymoon?
Daily relationships with wedding planners, resorts and destinations take care and concern out of worry about timing and details.
B. Where are today's prime destinations from the Midwest?
1. Mexico leads. 2. Jamaica. 3. Punta Cana, Dominican Republic.
C. What timing works best?
Set sight on a plan 11 to 14 months before the date, especially in the busy months of October, September and May.
D. What should a couple know for best advice and inspiration?
1. How many will go? Will children attend? This helps match destination and resort.
2. Will the ceremony be symbolic (highest percentage, with legal ceremony in United States) or civil (married under laws of the destination country)?
E. What kind of destination should we choose? What fits the two of you? Plan like it will be a vacation-for-two.
---

Call for your FREE CONSULTATION  (314) 842-6000
11229 Concord Village Ave., St. Louis, MO 63123