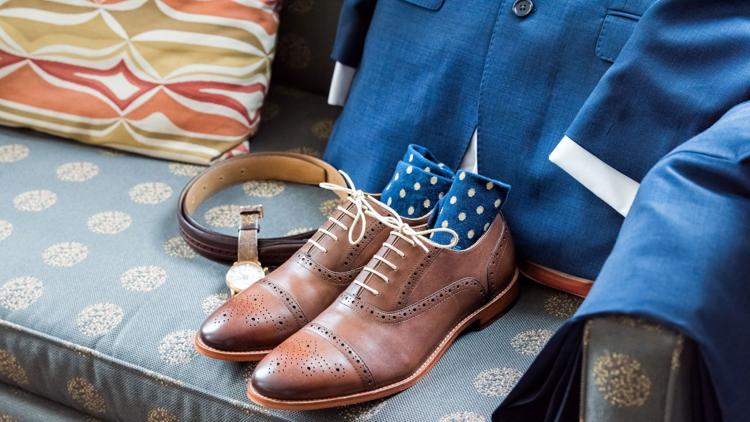 When it comes to formalwear, a suit can feel like a uniform—but it doesn't have to. The elements of the outfit can be enhanced in order to achieve a more personalized look.
SHIRT AND TIE COMBOS
It is a best practice to keep a set of traditional colored shirts in your closet at all times. White, light blue and pale pink pair well with almost all ties. But if you are feeling a unique look, patterned shirts are a great option. Our recommendation is to stick to traditional patterns, though, as there is a fine line between stylish and tacky.
PLAIN WHITE SHIRT
A classic, crisp white shirt is a closet staple that provides the fashionable freedom to go whichever style route you desire.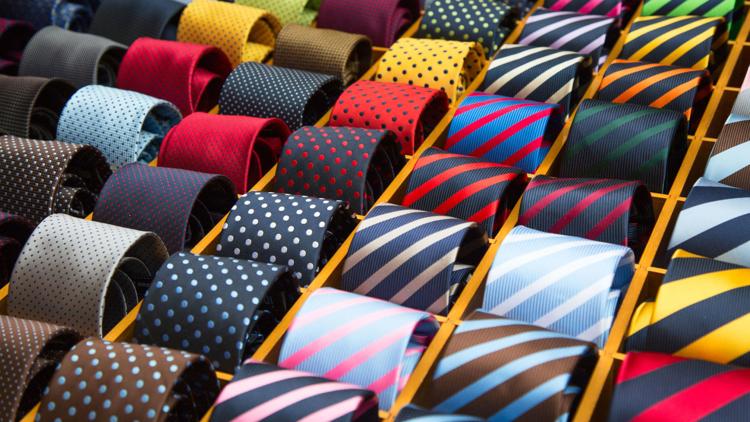 Tie Tips: Striped, patterned, and even new-to-the-scene textures are all fair game with the interchangeable white shirt.
Black Suit
Because the white shirt is so adaptable, it is no surprise to see it paired with all of the basic suit colors of black, grey, navy and tan. Tie Tips: Most tie colors will work, but monochromatic ties work best and offer a more refined look. Tie textures are encouraged to add another dimension to the outfit.
Grey Suit
The grey suit is also very neutral, so when paired together with a white shirt, consider warmer accent tones to balance the neutrality. Tie Tip: Red and dark red (maroon or burgundy) work great in the warmer months, but light blue and pink are also a good fit. Save the navy, black or even grey for the cooler months.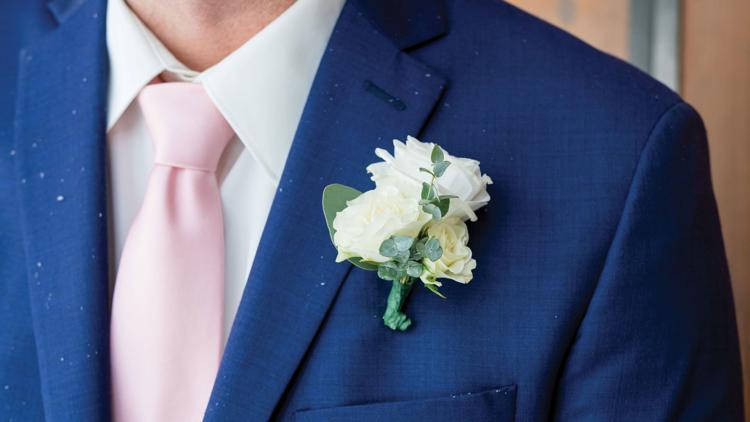 Navy Suit
White and navy have become a quintessential suit and shirt combination, particularly in the corporate world. In order to avoid looking like you just stepped out of the boardroom, experiment with different patterns and textures for your tie choice. Tie Tip: Knit ties in colors like pink, green and yellow will add another dimension to your look.
Tan Suit
Tan and blue go together like PB&J, mainly in the warmer seasons. Tie Tip: Lighter colors keep you cool in the heat, so lean towards bright blue ties with the white shirt.
LIGHT BLUE SHIRTS
Navy Suit
Since a blue-on-blue combination is rather monotone, it is important to pair with ties that sport different patterns and prints. Tie Tip: You can still go with a blue tie, but make sure it has some pizazz to it in order to keep everything from blending in together.
Grey Suit
Another timeless combination, the blue shirt and grey suit works for almost any occasion. It is important to not stray too far from the classic powder blue shirt, however, going too dark will be overly monochromatic. Tie Tip: Any color tie beside white or black works best here.
Tan Suit
When working with a tan suit and blue shirt, it is best to keep it as simple as possible. Tie Tip: Navy ties are the best recommendation, but if you want to jazz it up, consider a textured tie with traditional colors.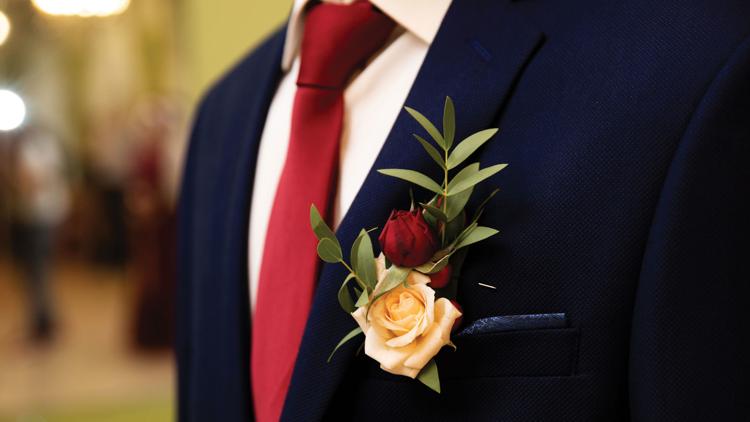 PINK SHIRTS
Navy Suit
With pink shirts, navy suits are the favorable option. They match together perfectly, especially when the shirt is a lighter shade of pink. Tie Tip: The safest bet is to roll with a navy tie, but go with a knit one to add some dimension to the overall look.
Grey Suit
Pink and grey play well off of each other, but to truly bring out the combination, you'll want to pair with a maroon tie, or even a deep violet.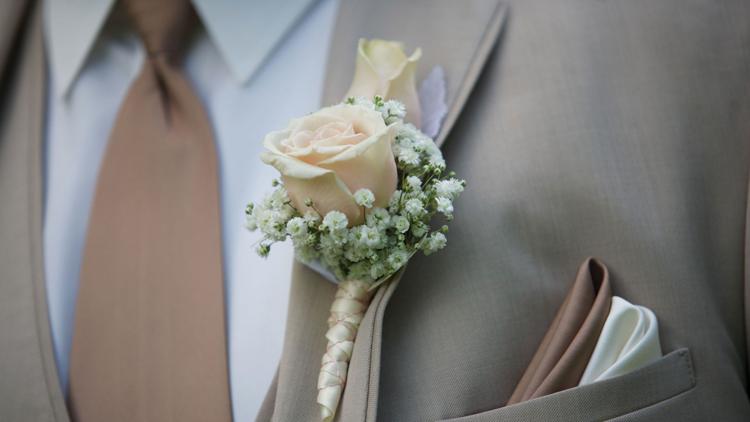 Tan Suit 
This suit and shirt combination should be reserved only for warmer weather events. Tie Tip: The warm tones allow for dark brown and navy tie choices.
Whatever the occasion may be, we hope that this guide of shirt, suit and tie combinations has you looking dashing for your special event.