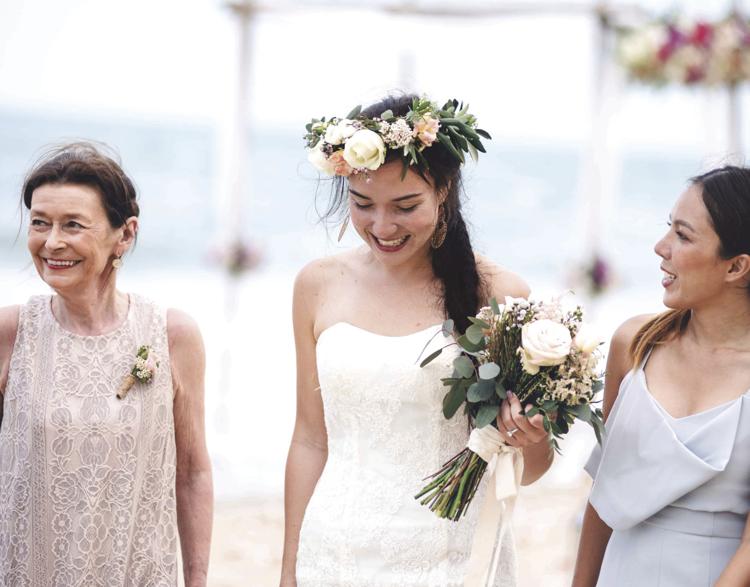 Wearables
Flowers are your No. 1 wedding accessory, so treat it like one by thinking outside of the hand-held bouquets and try wearing your florals instead. An artistic florist can create anything you dream in petals. Some wearable ideas are: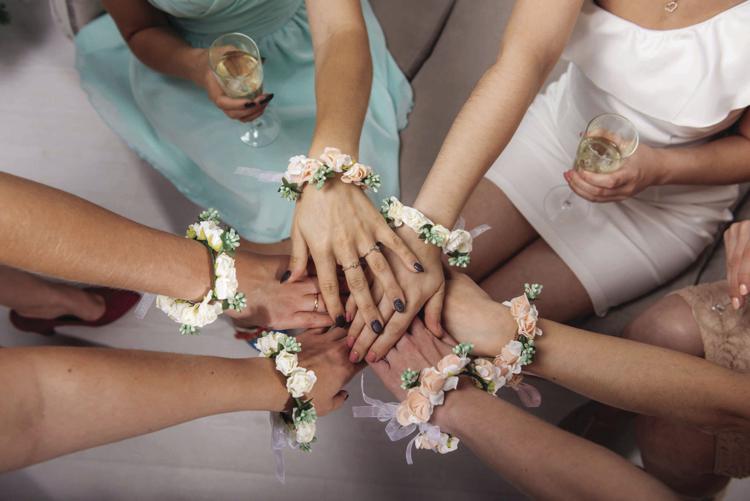 Hair: Don't fret, floral crowns are still in, but go even more classic with a comb or a clip to match your bouquet.
Wrists: Give moms and grandmothers the gift of a non-pinned floral. A dainty floral bracelet can highlight the elders important to you with a modern spin on the classic.
Necks: Have your bridesmaids go hands-free with a floral necklace that replaces the traditional bouquet. Tip: Choose the flowers wisely to accommodate for allergies.
Fingers: A fresh flower ring is a unique accessory for brides and bridesmaids alike.
Decorating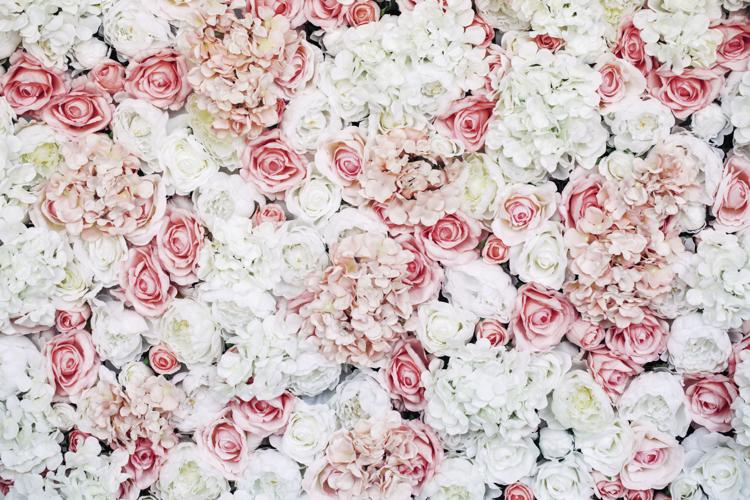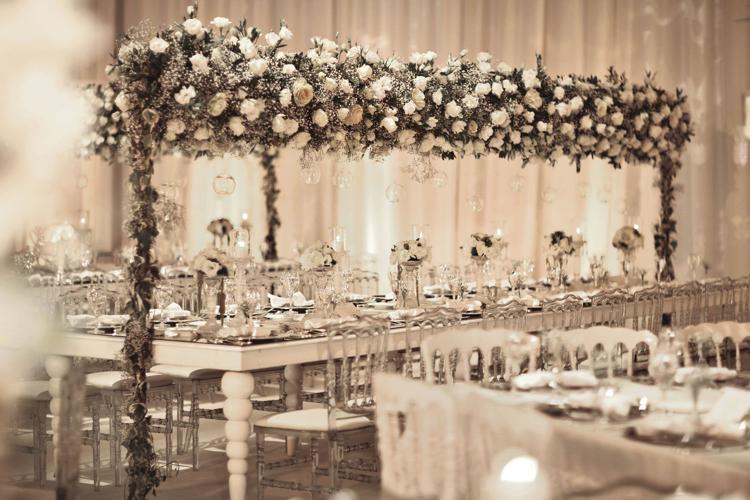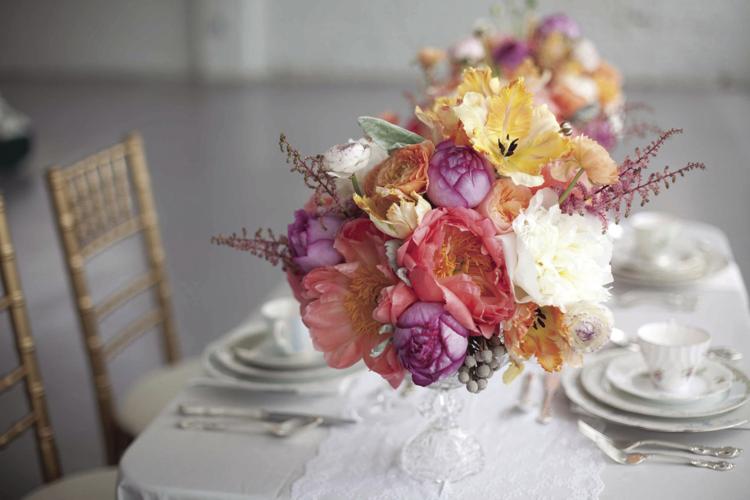 If there was ever a time to go big, it's now. The trend for large floral arrangements is for brides who crave a bold and romantic feel. If you can make room in your budget for the following floral decorating trends, your wedding will be draped in elegance and romance — literally.
Installations: Do you wish for your wedding and reception to be larger than life? If so, the floral installation trend is your new best friend. Imagine a giant chandelier floating above the head table, cake table or as the centerpiece of the room. Tip: These require construction and installation time, so plan accordingly.
Flower walls: Create a focal point for your wedding with a gorgeous wall of flowers or greenery. Use the flower wall as the backdrop to your ceremony and then move it to the reception venue. Tip 1: Use artificial flowers or greenery or even paper flowers to achieve the desired effect. Tip 2: Rent it!
Table runners: Cascading table runners create a uniform table decoration that just won't end. Lush greenery, bold colors or simple vines will make your reception appear awash in fragrant florals and elegant refinement.