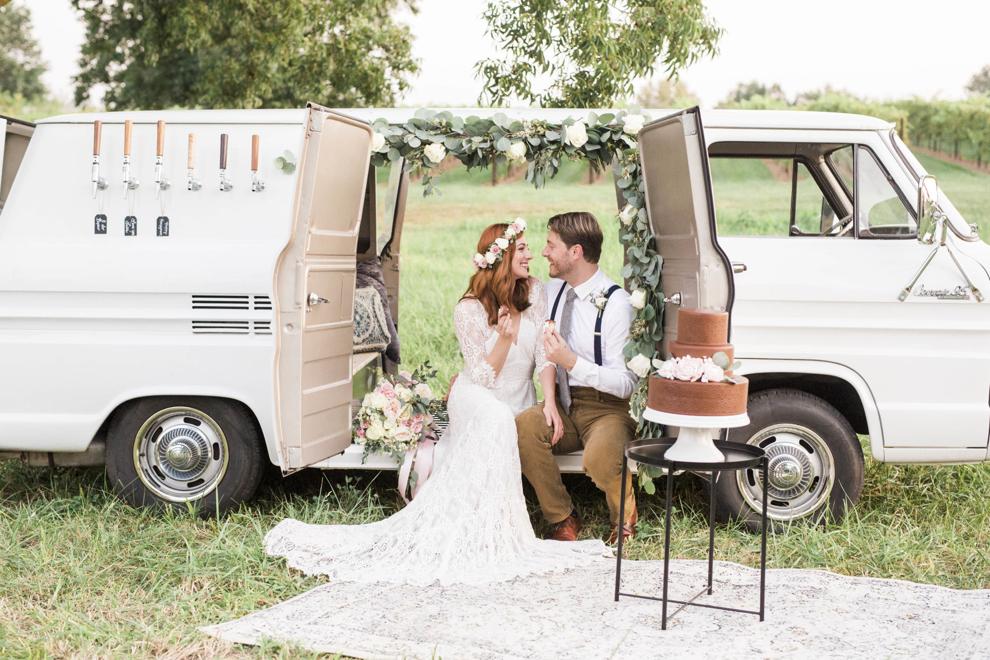 When you hear "craft beverages," do you think coffee or beer? Kaleidoscope Craft Brew Coffee owners Chris and Elizabeth Thele thought coffee.
Elizabeth explained that she and her husband Chris initially had a vision for craft brewed coffee – and they went for it. Through trial and error and plenty experiment, they nailed the concept and knew they had "crafted" something special. "We think of coffee brewing as equals parts art and science," Elizabeth said on the brewing process.
Following the implementation and execution of their product, they wanted to share it with their neighbors and friends in the St. Louis area – including brides and grooms at their weddings.
Their serving style is nothing short of inviting. Kaleidoscope has the option to serve craft coffee to wedding guests through their Vintage Brew Trucks – "Huckleberry" and "Moby" – which contain draft taps for guests to grab-and-go their beverage of choice.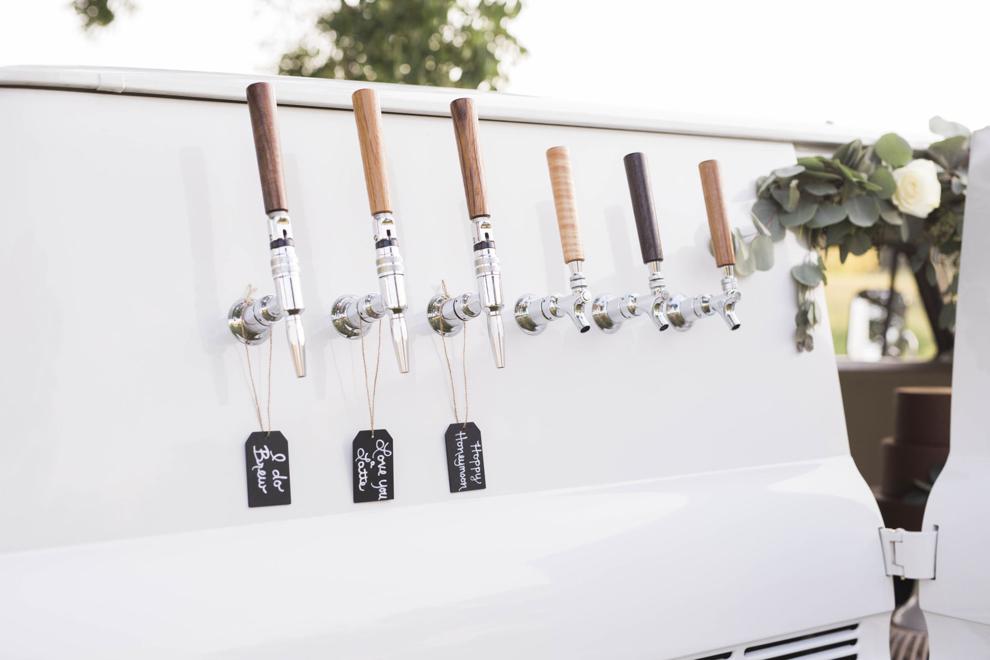 "We borrowed the draft setup from the craft beer world and the vintage truck element was classic and traditional in all the right ways," Elizabeth said. "We are fortunate to have the trucks and thankful that we get to bring smiles to people all over St. Louis and the Metro East."
Not only does Kaleidoscope offer their trucks up for your wedding reception, they give couples the option to design their very own custom craft coffee cans too.
"You can have your very own canned coffee labeled with your wedding date, your photos, whatever you can dream up!" Elizabeth said. "We love designing these labels and think that canned coffee as a wedding favor is such a unique and fun – not to mention tasty – idea!"