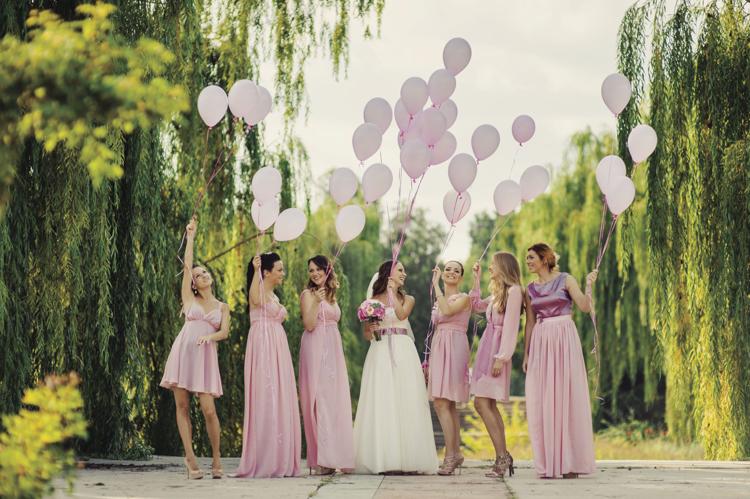 Fact: Roughly 10 percent of your wedding budget will go towards flowers. That's quite a bit of bank. Utilize a few of our tips and useful ideas to reduce that expense so that you can put it towards something else on your wishlist like singing bartenders!
Use in season or locally grown flowers
You may have your heart set on a certain type of flower for your bouquet or centerpiece, but if it is not in season at the time of your wedding, it could raise the price. Most flowers are sourced from outside the area, so availability during peak seasons comes at a cost. Don't fret though. There are some flowers that are in season year-round. See our seasonal floral list for guidance.                                                     
Holidays can impact prices
Watch out if you decide to get married in the middle of February, for instance! On the flip side, if you are getting married around the holidays, your event or ceremony space may already be decorated, requiring less of your budget.
Fill your bouquet with non-floral items
Greenery like Eucalyptus, ferns, ivy or tropical leaves not only fill space, but they make flower arrangements lighter to hold. Other foliage like berries, herbs and wheat are often used in both bouquets and boutonnieres. Also consider feathers, ribbon, wood and buttons in place of floral filler.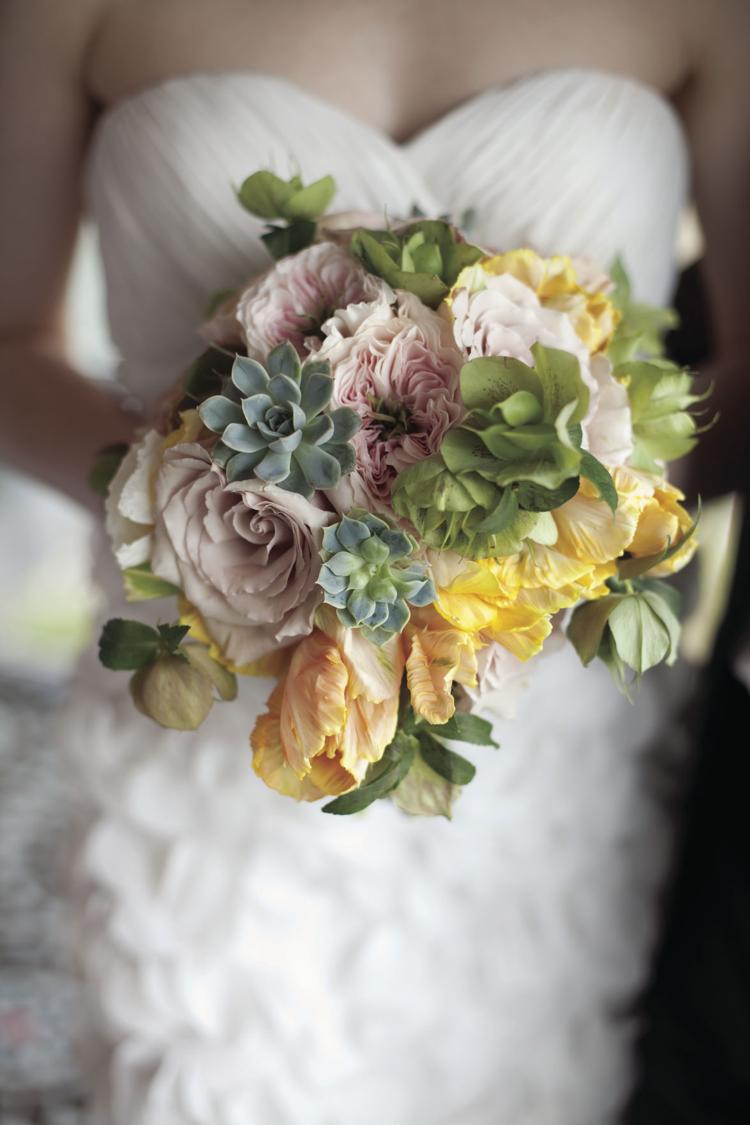 Centerpiece flowers like orchids, calla lilies, peonies, dahlias or sunflowers can fill a ton of bouquet space. Or maybe a singular bloom is your entire bouquet? Either way, you'll make a statement.
Use your ceremony flowers at the reception
Why let that beautiful bouquet only have one moment? Most florists are ready to repurpose your ceremony flowers at the reception site. Rent or purchase vases and your tables will nearly decorate themselves.
Lights, lights, more lights. Wrap strands of lights around trees or let them cascade behind the head table. Shop for vintage lamps and lampshades or chandeliers, and figure out creative ways to use them in your venue. Votive candles are a reasonably priced and simple decoration as well. Work with your venue on do-it-yourself decorating with lights.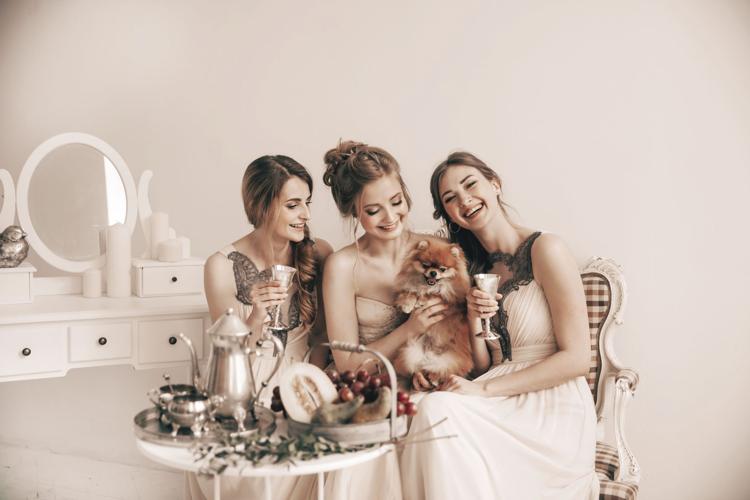 If you want to forgo the traditional bouquet and decorations, check out these nontraditional ideas:
Paper or fabric bouquets
Large, oversized balloons
Brooch bouquets
Hoop bouquets
Rescue puppies. Yes, puppies, but realistically, you can hold any item that means something to you.
---
---
St. Louis Best Bridal is the metro area's premier source for wedding planning inspiration. Sign up for eNewsletters to gain access to local resources, trendy ideas, planning tools and more, sent directly to your inbox.