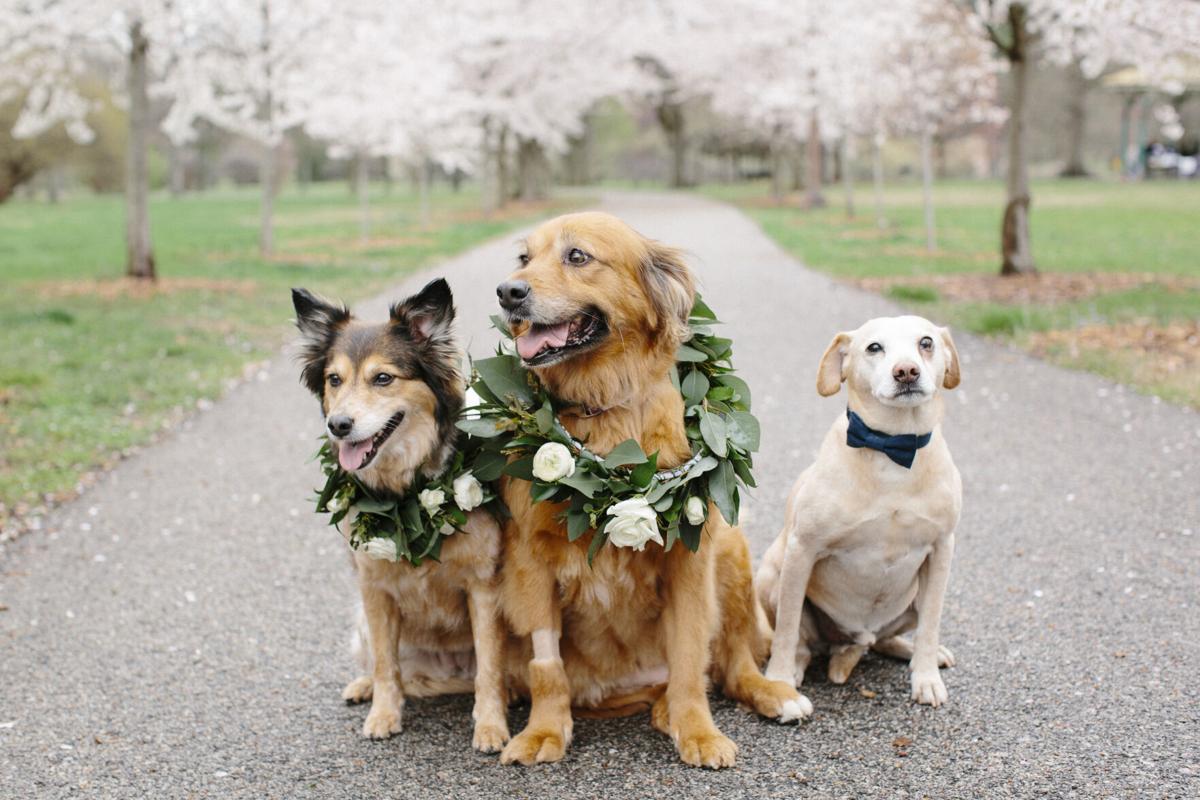 Since 2008, Belli Fiori has specialized in beautiful bouquets for brides in St. Louis and beyond. And if breathtaking bouquets, boutonnieres and more aren't enough to coax clients, then Belli Fiori is sure to steal hearts with its new giveback program.
"When COVID-19 hit, the events industry, especially the not-for-profit organizations, were prohibited from having large-scale fundraising events," says Belli Fiori owner and designer Lisa Molitor. "Even though this is a small gesture, we wanted to find a way to give back. So with each bride that books with us, we make a donation in their name to whatever organization that we are supporting at that time."
Belli Fiori launched its giveback initiative in late spring and currently has no cutoff on the calendar.
The local florist is selecting a new cause every quarter – the current cause being Stray Rescue of St. Louis in that municipality's Downtown West neighborhood.
"We all have dogs and love when brides incorporate their pets into their wedding day," Molitor says. "This felt like the perfect organization to support!"
From October through December, the floral and event designers have chosen to support Overland's Operation Food Search.
"We wanted to select a cause that can really help families and those in need as we head into the holidays," Molitor says. "When COVID-19 hit our region, we saw a need and an opportunity to give back to our community. I love that we are able to do this even as the wedding industry as a whole has been hit so hard financially."
However, giving back is simply a bonus to working with Belli Fiori.
"At Belli Fiori, we pride ourselves on providing a luxury client experience," Molitor says. "From the initial contact to the wedding day, we are their flower 'bestie,' collaborating, assisting and designing throughout the process."
Those interested in working with Belli Fiori through the giveback program can simply visit its website, select the Giving tab and then fill out the online form. From there, a representative will call to schedule a consultation for making the dream day a reality.
"We have had the honor of creating unique floral designs for hundreds of couples as they begin their lives together," Molitor says. "With each wedding, we strive to create a unique atmosphere that fully realizes our clients' vision – from classic and romantic to modern and organic."
St. Louis Best Bridal is the best place for a bride and groom to get started with wedding planning, offering inspiring photo galleries, wedding and engagement announcements and more.