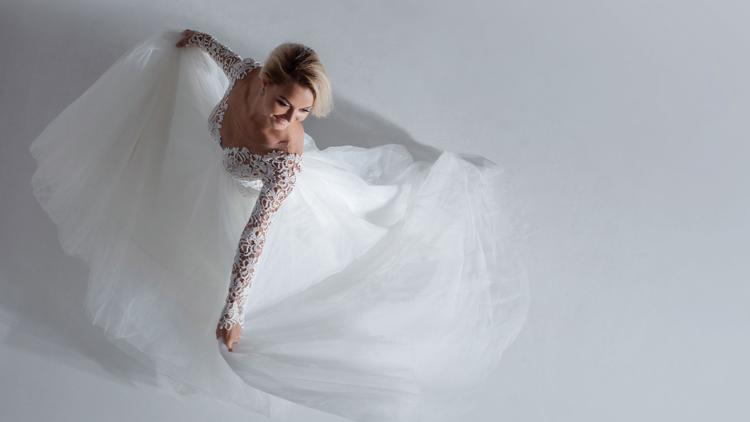 Gown shapes are as diverse as brides themselves. Multitudes of options balance unique contours for the short, the tall, the lean or curvy, so guests exclaim over how marvelous the bride looks - and she is confident she does! 
Start in the gown shop. Try on gowns with someone who is positively objective.
Bring favorite ideas plus an open mind. A professional gown consultant's expertise can pull a matching style for you.
Look in the mirror from all angles. Snap pictures and take notes to sort features that flatter or detract.
Compare these five body shapes with yours. Build a base to discover a gown structured for your desired look and comfort. Each design complements a bride's normal silhouette, but a professional may shape a dream gown into a fit you never thought possible.