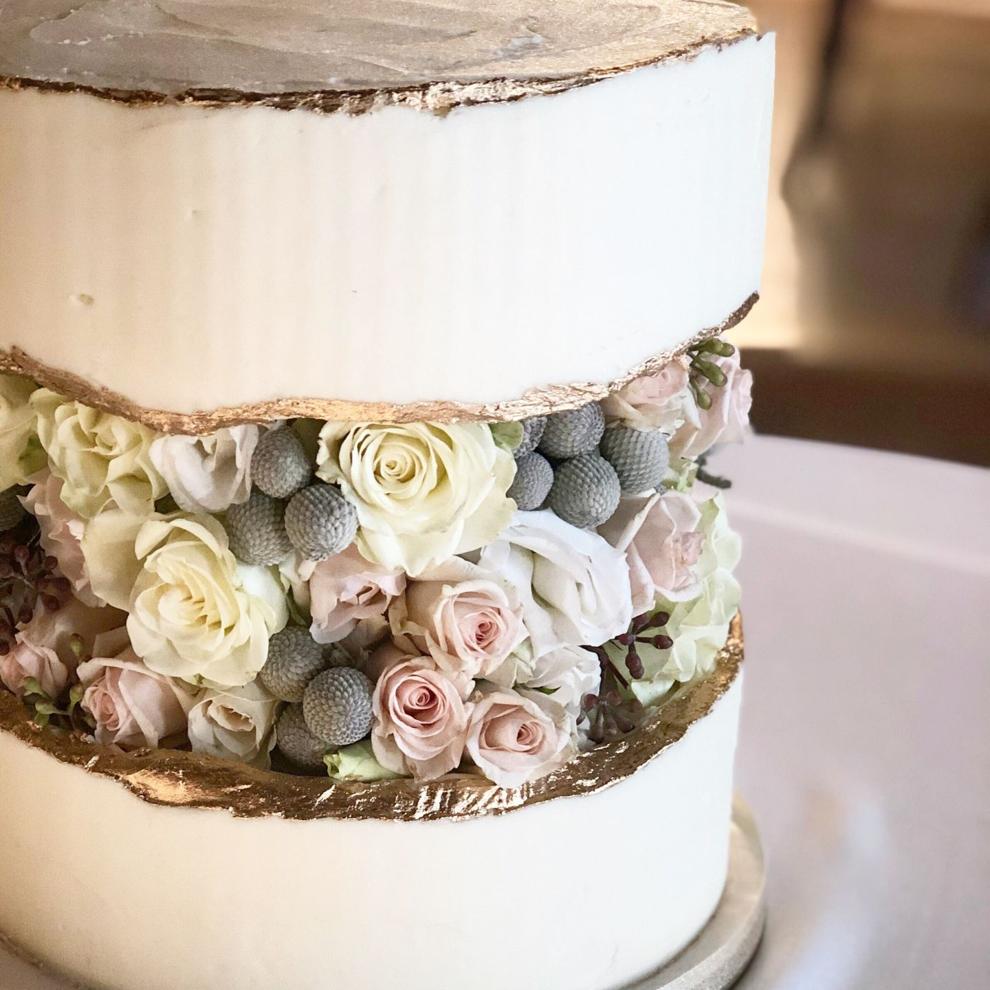 This cake style may contain the word "fault"—but we find none in it.
Fault line cakes mimic the look of geographical "fault lines," which are fractures in rocks that have displaced parts. The cakes are "fractured" in the middle—split in two to create an abstract element in the center of each unique design.
They are a growing trend in the bridal realm and Cake House Design, a local bakery here in St. Louis owned by 24-year-old entrepreneur Lyndsay O'Neil, perfected this idea. Her beautiful, aesthetically pleasing fault line cake creation was ahead of the curve (and the norm) for its style. Fault line cakes are commonly filled with sprinkles, but Lyndsay and her crew kicked it up a notch by incorporating an intricate floral design, inspired by the bride's bouquet. Yes, those were real wedding flowers (hand-cut, I might add) inside the cake!
Lyndsay explained that she and her team love to design a cake that is idiosyncratic to each couple. "It's their day. Wedding cakes are a chance for the couple to create something that is unique to their wedding," Lyndsay said.
From eye-catching florals, to the metallic gold edges and the sleek white finish, this cake is sure to turn heads at any wedding reception.