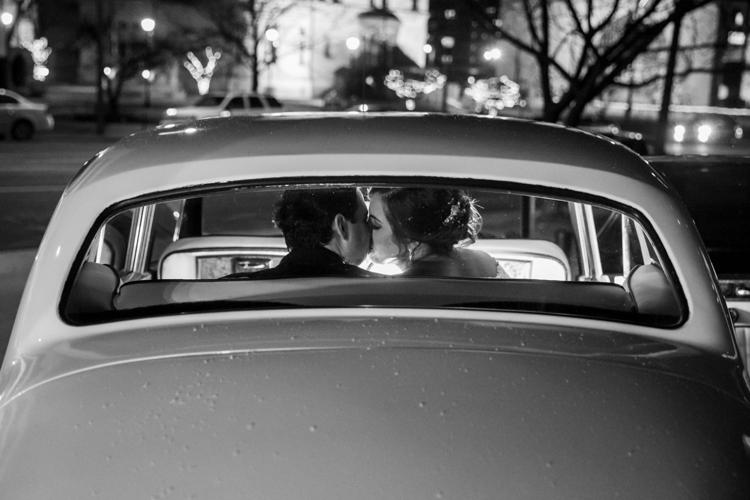 Timelines, vendors, photographers... oh my! Planning a wedding can be just as stressful as it is exciting. Natalie Collora of Natalie's Brides, a wedding planning service, understands wedding planning stress all too well. Natalie and her team have been planning (and executing) weddings in St. Louis since 2015.
Natalie shared her top pieces of advice for brides in the midst of their planning process:
1. Seek advice—but stay true to you
Many couples try to gather extensive information and inspiration, seeking out friends of friends and inspiration from social media photos and groups and lose sight of their own vision. Maybe that's your planner, your mom, or your best friend's advice. Whomever it is, make a decision and stick to it (and put your opinion at the top!). 
2. Plan your timeline with plenty of room for delays, pauses and alone time
This is one thing Natalie can't stress enough. Wedding days can easily get off track by the smallest incident. It will happen—and it's OK!—as long as you've planned ahead and padded your timeline.
Staying on time is important, but planning special moments is, too. You'd be surprised what 15 minutes of alone time with your spouse before your reception can do.
3. Pick a photographer that you feel comfortable with
Your photographer is with you for most of your day, including the intimate moments. Your wedding photos are how you'll relive the cherished memories of your day, so don't underestimate the importance of a good photographer.
Research carefully and find someone who understands exactly what you want. Natalie recommends having engagement photos taken in order to get to know your photographer's style, as well as practice your poses!
4. Hire a professional wedding planner
Some couples choose to forgo a day-of planner because their reception venue includes a coordinator. Although this may sound similar to a day-of planner, beware: It is not the same role.
It's important that you identify exactly what your needs will be on your wedding day and know exactly what your venue coordinator is able and willing to do.  The event coordinator will not be able to call the limo driver who is running late or assist the groom who can't find his shirt. A wedding planner takes care of these instances and more so that you are fully present to enjoy one of the best days of your life!
5. Try and relax
Do you know what guests will notice above all? A stressed-out couple who's overwhelmed with last-minute details. By the time your wedding day rolls around, try to relax and enjoy all of the special moments with your loved ones. Ask anyone—it will fly by!
For the past five years, Natalie has guided brides and grooms through all the spills, dress steamings and various other mishaps. Her team offers a stress-eliminating wedding planning service—through the entire planning process or for the day of—to brides and grooms in the greater St. Louis area. From vendor recommendations, to dress fittings, to setting up décor, Natalie will do just about anything "within reason," she laughs.