The lights are bright and there is a tell-tale twinkle in your eye. It's the most wonderful time of the year, and you're ready to pop the question. You've likely spent time scripting how you're going to ask. When you reach into your coat pocket to feel the soft shape of the ring box in anticipation — where do you imagine yourself? Here are some of the most scenic, historic and just plain romantic spots in St. Louis to get down on one knee during the holiday season.
1. Garden Glow at Missouri Botanical Garden
You don't have to be a botanist to appreciate the horticulture at Missouri Botanical Garden's Garden Glow. With over one million lights streaming through the garden and bringing it to life, you can stage the perfect proposal and even snap your photo in the life-size snow globe.
2. Jewel Box at Forest Park
The Jewel Box in Forest Park remains one of the top proposal gems in St. Louis—even more so at Christmastime. Lined with poinsettias and a beautiful ambiance, creating the ideal backdrop to pop out your "jewel" to your future fiancé.
3. U.S. Bank Wild Lights at the St. Louis Zoo
Lions, tigers and love… oh my! Channel your inner child and pop the question at the U.S. Bank Wild Lights at the St. Louis Zoo. The Zoo lit up at night makes a whimsical location for animal lovers to "seal" the deal!
4. Anheuser-Busch Brewery Lights
If beer is your thing (and let's be honest, who in St. Louis doesn't love beer? — stroll through the Anheuser-Busch Brewery Lights, stop by to check out the Clydesdales and share a cold one to create the perfect environment for popping the question to your future spouse. Cheers!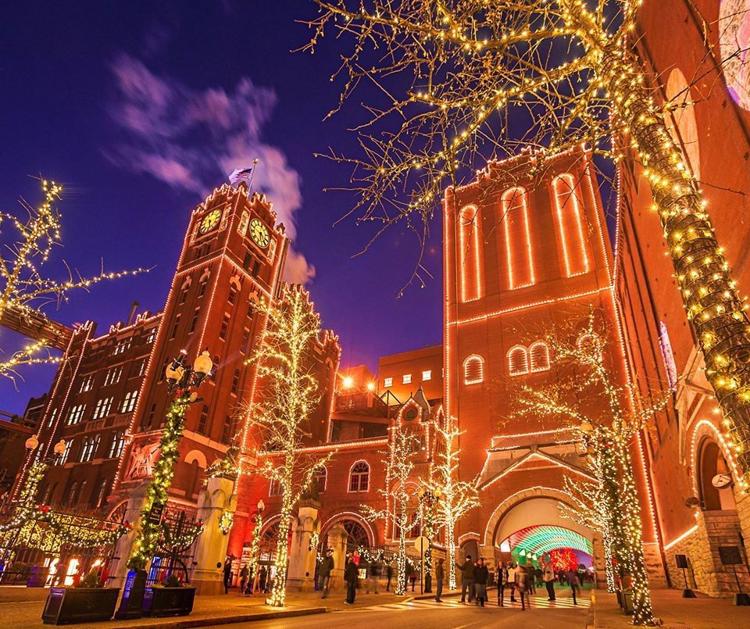 5. Tilles Park
Create your own Cinderella-style proposal at Tilles Park. Transformed into a winter wonderland and offering horse-drawn carriage rides, your proposal will be a fairy tale come to life and a magical moment that you will remember forever.
6. Candy Cane Lane/Ted Drewes
St. Louis Hills' Murdoch Avenue becomes Candy Cane Lane and ensures a merry (and bright) proposal for your partner. Hop over to Ted Drewes for a classic St. Louis delicacy to celebrate after the big moment!