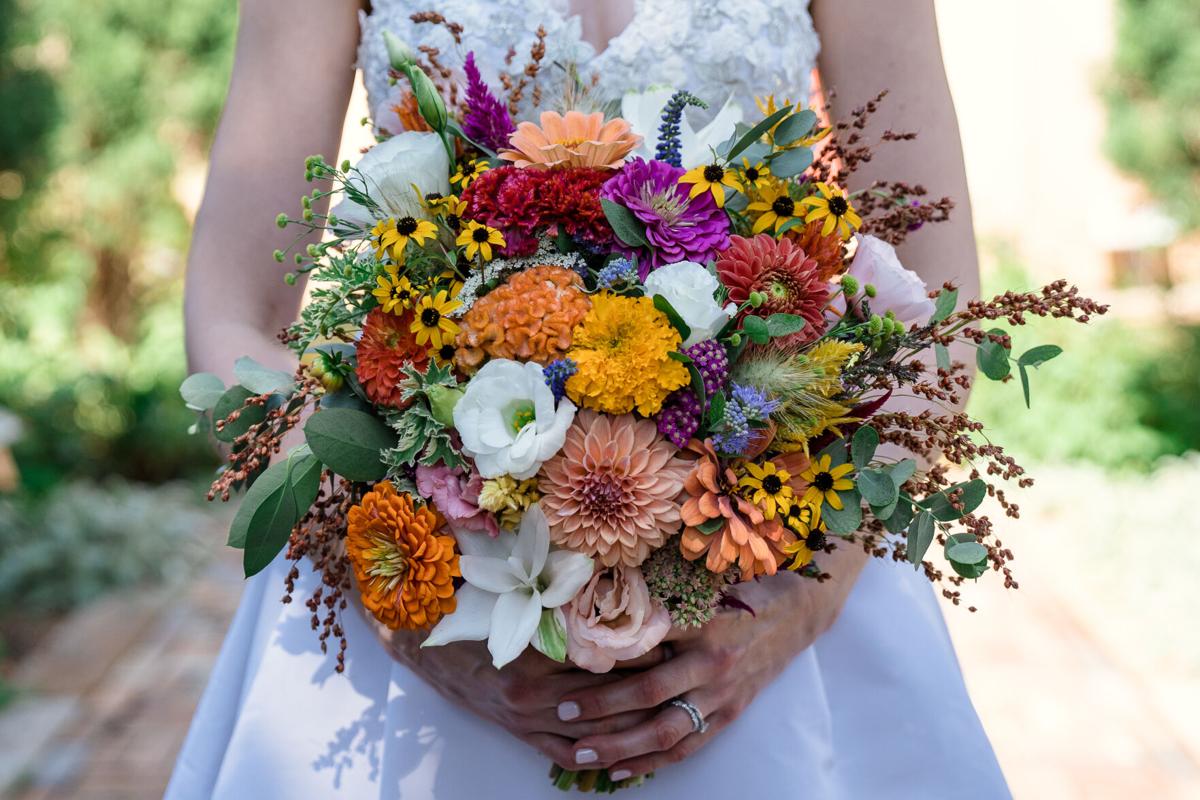 From the walk down the aisle to the last dance, weddings can leave a major carbon footprint. Luckily for environmentally conscious couples in the metro area, many local vendors are striving for zero-waste celebrations by composting, reusing and recycling all post-event materials. Here, some of those sustainable area vendors share their suggestions for an eco-friendly celebration:
Choose a mindful caterer. Consider a caterer that focuses on local, sustainable and seasonal cuisine that can be featured in a fresh, farm-to-table menu, says Maggie Barton, chief development officer at Butler's Pantry. "Lean toward food choices that are in season at the time of your wedding, so nothing needs to be shipped in, reducing your carbon footprint," adds Sara Mendoza, general manager with The Fifth Wheel Catering.
Pick locally grown flowers. Select a florist with locally harvested florals, and choose in-season flowers that can be replanted after the big day to preserve memories and watch them grow, Mendoza says. "This eliminates the use and waste of packaging shipped flowers … and the monetary and environmental costs [of] transportation, typically from foreign countries," says Karen "Mimo" Davis, co-owner of Urban Buds: City Grown Flowers. "This also means your florals will last a long time after your wedding if you want to send them home with special guests." Additionally, ask florists to avoid floral foam, which is harsh on the environment from production to use to landfill, Davis adds.
Find an earth-friendly event space. Choose a venue that incorporates green cleaning practices and reusable items, such as china, glassware and bamboo straws, as well as kegged wine and beer, to prevent paper, bottle and packaging waste, says Erin Wiles, co-owner and event director at Seed Sprout Spoon. "Sustainability-focused venues and caterers will have built best practices into the core of their mission statements and train their staff accordingly," she says. "Zero-waste event planning requires preparation both before the event and during cleanup."
Hold your wedding in one place. Cut down on travel and fuel emissions by hosting your ceremony and reception at one venue, Barton says. "And make the most of its audiovisual system," she adds. "Instead of printing hundreds of ceremony programs or seating arrangements, consider projecting these items instead!"